Current Affairs 14th November 2018: Daily GK Update
Dear Aspirants,
The General Awareness Section of Banking Exams covers numerous sections in it like Banking Awareness, Static GK, and Current Affairs. But the most important thing that you might have noticed is that both the
Banking Awareness and Static Awareness questions asked in the General Awareness Section are based on Current Affairs only.
The questions on Static and Banking Awareness are related to the countries, events or anything that has been in news for a while.
Here is the Daily GK Update to get you acquainted with the top events that made the headlines today!!
National News
1. ISRO Launches GSAT-29 Communication Satellite From Andhra Pradesh
i. GSAT-29 communication satellite, which is being carried by Indian Space Research Organisation (ISRO)'s Geosynchronous Satellite Launch Vehicle (GSLV-Mk III) was launched into space from the Satish Dhawan Space Centre in Sriharikota.
ii. The satellite aims at solving the communication barriers faced by Village Resource Centres (VRCs), which are responsible for providing space-based services to ISRO from rural areas.
Static/Current Takeaways Important For IBPS PO Mains Exam 2018:
ISRO Chairman: K Sivan, Headquarters: Bengaluru, Founder: Vikram Sarabhai, Founded: 15 August 1969.
2. 38th India International Trade Fair Begins in New Delhi
i. The 38th India International Trade Fair (IITF) has begun at Pragati Maidan in New Delhi. The 14-day annual event will continue till 27th of November. This year the theme of the fair is 'Rural Enterprises in India'.
ii. Afghanistan is the Partner Country, while Nepal will be the Focus Country. Jharkhand is participating as a Partner State in the event.
3. Government Sets Up State Of-The-Art National Data Repository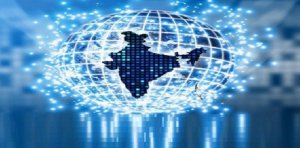 i. The Government has set up a state of -the- art National Data Repository.
ii. At the DG Carbons Roadshow programme in Abu Dhabi Union Minister for Petroleum & Natural Gas Dharmendra Pradhan stated that it is a database of all the geo-scientific data of hydrocarbon resources in the country.
4. UP Cabinet Approves Renaming Of Faizabad As Ayodhya, Allahabad As Prayagraj
i. The Uttar Pradesh government has approved renaming of Faizabad and Allahabad divisions as Ayodhya and Prayagraj respectively. The decision was taken at a meeting of the state cabinet presided over by Chief Minister Yogi Adityanath.
ii. Earlier, the government renamed the Mughalsarai Railway station, another historic spot, as Deen Dayal Upadhyaya junction.
5. Kochi signs MoU with Vilnius
i. As part of the European Union (EU) project 'International Urban Cooperation', Kochi Corporation and Vilnius, Lithuania, have signed an MoU.
ii. The primary focus of cooperation would be urban planning, corporate planning, transport, solid water management and water management.
Static/Current Takeaways Important For IBPS PO Mains Exam 2018:
Vilnius is the capital city of Lithuania.
International News
6. PM Modi Addresses World's Largest Financial Technology Festival Fintech In Singapore
i. Prime Minister Narendra Modi addressed the world's largest financial technology festival Fintech in Singapore. Addressing the gathering, Prime Minister stated Fintech is a celebration of belief in the spirit of innovation and power of technology.
ii. Mr Modi is the first Head of Government to deliver his address at Singapore in the event. About 30 thousand people attended the keynote address of Mr. Modi at this Festival.
Static/Current Takeaways Important For IBPS PO Mains Exam 2018:
Singapore President: Halimah Yacob, Currency: Singapore dollar.
7. 2-Day Annual Meeting of WEF Global Future Councils Held in Dubai
i. The two-day annual meeting of World Economic Forum's (WEF) Global Future Councils was held in Dubai, the UAE.
ii. Vice President and Prime Minister of the UAE and Ruler of Dubai Sheikh Mohammed bin Rashid Al Maktoum attended the opening session. The gathering was addressed by World Economic Forum President Borge Brende.
Static/Current Takeaways Important For IBPS PO Mains Exam 2018:
The UAE Capital: Abu Dhabi, Currency: United Arab Emirates dirham.
8. Ministers Sadananda Gowda and Narendra Singh Tomar Gets Additional Charge
i. After the demise of Union Minister Ananth Kumar, Union Minister DV Sadananda Gowda has got the additional charge of the Ministry of Chemicals & Fertilizers and Narendra Singh Tomar was assigned the Ministry of Parliamentary Affairs.
ii. Currently, DV Sadananda Gowda holds the portfolio of Statistics and Programme Implementation, while Narendra Singh is Minister of Rural Development, Panchayati Raj and Mines. Mr Ananth Kumar passed away recently due to multiple organ failure.
9. BIS Names Siddharth Tiwari as Chief Representative for Asia
i. The Bank for International Settlements (BIS) announced a new addition to its team, with Siddharth Tiwari joining as the Chief Representative for Asia and the Pacific.
ii. He succeeds Eli Remolona, who was the previous Chief Representative of the Asian Office who held this position from 2008 to 2018.
10. Government Appoints Sanjay Mishra As New Enforcement Directorate Chief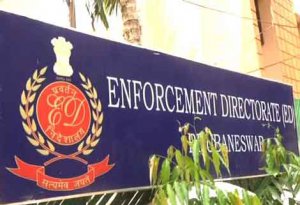 i. Indian Revenue Service officer Sanjay Mishra was appointed as the new Enforcement Directorate Director (ED) in an additional capacity for three months.
ii. He has replaced Karnal Singh. He has also been appointed as the Principal Special Director in the same agency.
Awards
11. Dr. Martha Farrell Receives Lifetime Achievement Award
i. Late Dr. Martha Farrell has been honoured with the "Lifetime Achievement Award" at the 6th Indian Social Work Congress in New Delhi.
ii. Dr. Farrell was recognized for her lifelong work towards gender equality, women's empowerment and prevention of sexual harassment at workplace. She was among 14 people killed in a terrorist attack on a guest house in Kabul, Afghanistan.
Important Days
12. World Diabetes Day: 14 November
i. The World Diabetes Day is organized on 14 November throughout the world.
ii. The theme for World Diabetes Day 2018 and 2019 is 'The Family and Diabetes'.