Current Affairs 18th and 19th November 2018: Daily GK Update
Dear Aspirants,
The General Awareness Section of Banking Exams covers numerous sections in it like Banking Awareness, Static GK, and Current Affairs. But the most important thing that you might have noticed is that both the
Banking Awareness and Static Awareness questions asked in the General Awareness Section are based on Current Affairs only.
The questions on Static and Banking Awareness are related to the countries, events or anything that has been in news for a while.
Here is the Daily GK Update to get you acquainted with the top events that made the headlines today!!
National News
1. PM Modi inaugurates Kundli-Manesar Palwal Western Peripheral Expressway
i. Prime Minister Narendra Modi has inaugurated the Kundli-Manesar section of the Western Peripheral Expressway. He also inaugurated the 3.2-kilometer long Escorts Mujesar-Ballabhgarh corridor of the Delhi Metro. Mr. Modi also laid the foundation stone for Vishwakarma Kaushal Vishwa Vidyalaya.
ii. The Western Peripheral Expressway also known as KMP expressway is expected to divert more than 50 thousand heavy vehicles away from Delhi. The 136-kilometer long six-lane expressway has been built at a cost of over 6400 crore rupees.
2. Kerala Introduces New Open Online Learning Programme: 'KOOL'
i. The Kerala Infrastructure and Technology for Education (KITE) has rolled out– KOOL, its Online Open Learning training platform. The platform can be used to train teachers, students and the general public.
ii. With the state's schools going Hi-Tech, requiring teachers and students to be trained on different domains simultaneously, it was decided to launch KOOL. KOOL has been designed in a MOOC (Massive Open Online Course) model.
3. INDO-Russian Joint Exercise INDRA 2018 Held in Jhansi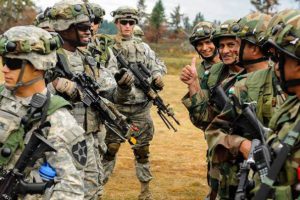 i. The joint military exercise between India and Russia EXERCISE INDRA 2018 on combating insurgency under the aegis of United Nations (UN) was conducted at Babina Military Station in Jhansi, Uttar Pradesh.
ii. The aim of the exercise is to practice joint planning and conduct to enhance interoperability of the two Armies in the peacekeeping/enforcement environment under the aegis of the UN. This is the tenth series of Exercise INDRA.
Static/Current Takeaways Important For IBPS Clerk Mains Exam 2018:
Russia Capital: Moscow, Currency: Russian ruble.
4. Winter session of Parliament to start from December 11
i. The Winter session of Lok Sabha will commence on 11th of December. Lok Sabha Secretariat said in a statement said that the Session will conclude on 8th January next year.
ii. Earlier, Cabinet Committee on Parliamentary Affairs chaired by Home Minister Rajnath Singh had recommended convening the Winter session of Parliament from 11th of December till the 8th of January.
5. President Kovind on 2-Nation Visit to Vietnam and Australia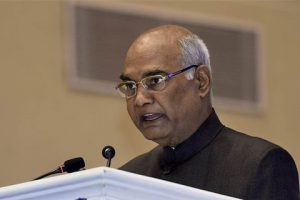 i. President Ram Nath Kovind is on 2 nation visit to Vietnam and Australia. He reached Da Nang in Vietnam on the first leg of his two-nation visit. Mr. Kovind is being accompanied by a high-level delegation.
ii. On the second leg of his visit, Mr Kovind will reach Australia. He will meet the Australian leadership and address students of Melbourne University.
Static/Current Takeaways Important For IBPS Clerk Mains Exam 2018:
Vietnam Capital: Hanoi, Currency: Vietnamese dong.
Australia Capital: Canbera, Currency: Australian dollar.
6. Morocco Unveils Africa's First Ever High Speed Train Line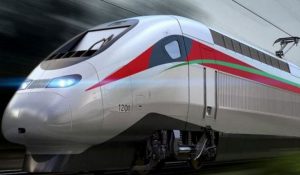 i. French President Emmanuel Macron
and
Morocco's King Mohammed VI
have inaugurated
Morocco's first high-speed rail line
, the
first ever such line in Africa
. The
$2 billion
project was launched in
September 2011
by the king and Nicolas Sarkozy, then president of France.
ii.
Known as the LGV, it will connect the economic hubs of
Tangier and Casablanca
in 2 hours 10 minutes at a speed of up to
320 kph (199 mph)
instead of almost 5 hours on a regular train.
Static/Current Takeaways Important For IBPS Clerk Mains Exam 2018:
Morocco Capital: Rabat, Currency: Moroccan dirham.
7. Jalaj Srivastava Appointed New IWAI Chairman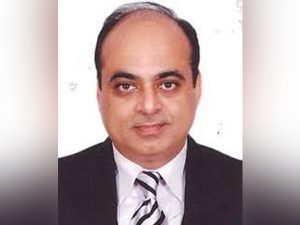 i. Jalaj Srivastava, a 1984 batch Indian Administrative Service (IAS) officer, has been appointed the chairman of the Inland Waterways Authority of India (IWAI).
ii. The IWAI comes under the Union Ministry of Shipping, Road Transport and Highways, currently headed by Nitin Gadkari. Srivastava is presently working as Additional Secretary, Ministry of Agriculture.
Static/Current Takeaways Important For IBPS Clerk Mains Exam 2018:
Srivastava is also the writer of a crime thriller novel titled 'The Perfect Suicide.'
8. UIDAI CEO Ajay Bhushan Pandey Appointed New Revenue Secretary
i.
The Appointments Committee of the Cabinet appointed
Unique Identification Authority of India (UIDAI) CEO Ajay Bhushan Pandey
as the new
revenue secretary.
He will succeed current Finance and Revenue Secretary Hasmukh Adhia.
ii.
Mr Adhia is retiring on November 30. Mr Pandey will continue to hold the charge as the CEO of UIDAI and GSTN Chairman until further orders.
9. Oracle Veteran Thomas Kurian To Head Google Cloud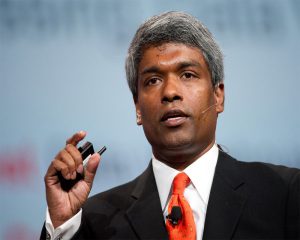 i. Oracle's ex-product chief Thomas Kurian
will head
Google's cloud division.
He will replace
Diane Greene
.
ii.
Kurian will join Google Cloud on November 26 and transition into the leadership role in early 2019.
10. Sunil Mehta Panel Incorporates 'Sashakt India AMC' for Large NPAs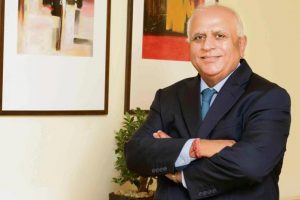 i. Sunil Mehta, the chairman of a bankers' panel working on the faster resolution of stressed assets in public sector banks, had announced that an asset management company (AMC) for resolving large bad loans has been formed and will be called as Sashakt India Asset Management.
ii. The panel is now working towards identifying potential investors for an alternate investment fund (AIF) which will fund the AMC.
Static/Current Takeaways Important For IBPS Clerk Mains Exam 2018:
The government in July 2018 has proposed a five-pronged strategy under Project Sashakt to tackle stress in the banking sector, and had formed a panel led by Sunil Mehta.
Under the project, the committee had to float an AMC and an AIF to resolve non-performing assets (NPAs) over Rs 500 crore.
11. Karnataka Bank launches CASA campaign 'KBL SB - TASC'
i. Karnataka Bank
has launched a special campaign for opening current account and savings accounts
(CASA)
. The campaign will remain in force for a period of three-and-a-half months from
November 15 to February 28
.
ii.
It has been introduced as introduced as a new SB scheme
'KBL SB - TASC'
a specialized product for
Trusts/Associates/Societies/Clubs.
Bank intends to open more than 4.18 lakh Current & Savings accounts by the active involvement of its 8000 plus workforce in all the
823 branches
across India.
Static/Current Takeaways Important For IBPS Clerk Mains Exam 2018:
Karnataka Bank Headquarters: Mangalore, Tagline: Your Family Bank, Across India.
12. Myntra, Jabong To Merge; A Narayanan Will Continue As CEO
i. Online fashion retailer Myntra
will integrate its
sister firm Jabong
with itself and the integrated firm will continue to be led by
Myntra CEO Ananth Narayanan.
The two will, however, continue to operate as separate brands.
ii.
Flipkart had acquired Myntra in 2014 and Myntra had acquired Jabong in 2016. The company said since Myntra's purchase of Jabong, the two brands have been steadily integrating key business functions and streamlining processes.
Important Days
13. World Toilet Day: 19 November
i. The World Toilet Day is organized around the world on 19th of November. The day is about inspiring action to tackle the global sanitation crisis. The theme for WTD 2018 is 'When Nature Calls'.
ii. United Nations' Sustainable Development Goal 6 (SDG 6) aims to ensure availability and sustainable management of sanitation and water for all by 2030.
14. Qaumi Ekta Week Observed Across Country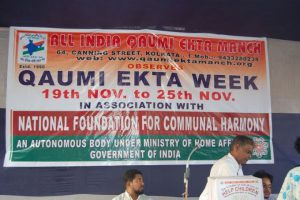 i. Qaumi Ekta Week observed across the country from November 19th-25th to foster and reinforce the spirit of communal harmony and national integration.
ii. The National Foundation for Communal Harmony, an autonomous organisation with the Ministry of Home Affairs, organises Communal Harmony Campaign coinciding with the Qaumi Ekta Week and observes the Communal Harmony Flag Day on 25th November.
15. Ustad Amjad Ali Khan Presented Lifetime Achievement Award In Delhi
i. One of India's greatest sarod masters, Ustad Amjad Ali Khan, was presented the 'Sumitra Charat Ram Award for Lifetime Achievement' at the Kamani Auditorium, New Delhi, for his "immense contribution to the enrichment and promotion of the Indian classical music".
ii. The award was presented to him by former diplomat Lalit Mansingh. Best known for his clear and fast 'ekhara taans', Khan was born in 1945 in Gwalior. He was awarded the Padma Vibhushan (in 2001) and is among the tallest Indian classical musicians.
Static/Current Takeaways Important For IBPS Clerk Mains Exam 2018:
The lifetime achievement award, named after Sumitra Charat Ram, the founder of the Shriram Bharatiya Kala Kendra, was instituted in 2010.
Since 2010 the award has been given to Kishori Amonkar, Pandit Jasraj, Hariprasad Chaurasia and Girija Devi (in music) and Mayadhar Raut, Kumudini Lakhia, and Birju Maharaj (in dance).
16. Alexander Zverev Won ATP World Tour Finals in London
i. Alexander Zverev has won ATP World Tour finals in London. Alexander Zverev defeated world number one Novak Djokovic in straight sets to claim the season-ending ATP Finals and earn the biggest victory of his career. Zverev also became the first player to beat both Djokovic and Federer in the same ATP Finals.
ii. The 21-year-old Zverev became the youngest champion of the season-ending event since Djokovic claimed the first of his five titles a decade ago and the first from Germany since 1995.
Obituaries
17. Asia's 1st Woman Neurosurgeon TS Kanaka Passes Away
i. Dr. TS Kanaka
,
the continent's first woman neurosurgeon,
passed away after a brief illness at the age of 86. She was
the third woman neurosurgeon in the whole world
.
ii.
Born on March 31, 1932, and raised in Chennai, she obtained her MBBS degree in December 1954, and Master of Surgery in Neurosurgery in March 1968.