Current Affairs 20th November 2018: Daily GK Update
Dear Aspirants,
The General Awareness Section of Banking Exams covers numerous sections in it like Banking Awareness, Static GK, and Current Affairs. But the most important thing that you might have noticed is that both the
Banking Awareness and Static Awareness questions asked in the General Awareness Section are based on Current Affairs only.
The questions on Static and Banking Awareness are related to the countries, events or anything that has been in news for a while.
Here is the Daily GK Update to get you acquainted with the top events that made the headlines today!!
1. India and World Bank Sign $310 million Loan Agreement For Jharkhand
i. The Government of India, the Government of Jharkhand and the World Bank signed in New Delhi a $310 million Loan Agreement for Jharkhand Power System Improvement Project to provide reliable, quality, and affordable 24x7 electricity to the citizens of Jharkhand.
ii. The $310 Million Loan from the International Bank for Reconstruction and Development (IBRD), has a 5-year grace period, and a final maturity of 25 years.
Static/Current Takeaways Important For IBPS Clerk Mains Exam 2018:
World Bank President: Jim Yong Kim, Headquarters: Washington, D.C., United States.
Jharkhand CM: Raghubar Das, Governor: Droupadi Murmu.
2. Indo-Japan Business Council's Business Festival Held In Pune
i. Indo-Japan Business Council's Business Festival recently held in Pune. The Indo-Japan Business Council (IJBC), hosted KONNICHI WA PUNE - a first of its kind business festival in Pune.
ii. The festival was aimed to boost investment, promote businesses and cultural exchange between India and Japan.
3. India's First Elephant Hospital Opens In Mathura
i. India's first specialized hospital for elephants has been opened by Agra Divisional Commissioner Anil Kumar at Farah block's Churmura village, Mathura.
ii. The hospital is designed to treat injured, sick or geriatric elephants and is equipped with a medical hoist for lifting elephants, as also an elephant restraining device with a dedicated indoor treatment enclosure for long duration medical procedures.
4. 14th edition of JashneBachpan Children's Theatre Festival Held In New Delhi
i. The 14th edition of JashneBachpan, a theatre festival for children, will see performances from Switzerland, Sri Lanka and Indonesia along with their Indian counterparts in New Delhi.
ii. The festival was organized by the National School of Drama's (NSD) Theatre in Education (TIE) Company.
5. 49th India International Film Festival Begins in Goa
i. The 49th edition of the International Film Festival of India opened with the gala opening ceremony at the Shyama Prasad Mukherjee Indoor Stadium in Goa. The 9-day event will showcase 212 films from 68 countries. Chaitanya Prasad is the Director of Festival.
ii. While Israel is the focus country, Jharkhand is the focus state this year. Ten Israeli films including The Other Story will be screened at the IFFI. Veteran Israeli filmmaker Dan Wolman will be given the Lifetime Achievement Award this year.


6. APEC Summit 2018 Held In Papua New Guinea
i. The Asia-Pacific Economic Cooperation (APEC) summit was held in Port Moresby, Papua New Guinean capital.
ii. This is the first time Papua New Guinea (PNG), the poorest of the 21 countries in APEC, has hosted the summit.
Static/Current Takeaways Important For IBPS Clerk Mains Exam 2018:
Papua New Guinea Capital: Port Moresby, Currency: Papua New Guinean kina.
7. Maldives Cabinet Approves To Rejoin Commonwealth
i. The Maldives cabinet has approved to rejoin the Commonwealth, two years after withdrawing from the 53-nation grouping. The announcement was made by New President of Maldives Ibrahim Mohamed Solih. Now, the proposal will be sent to Parliament for ratification.
ii. The country left the Commonwealth during former President Abdulla Yameen's administration in October 2016, amid mounting pressure over corruption and deteriorating human rights.
Static/Current Takeaways Important For IBPS Clerk Mains Exam 2018:
Maldives Capital: Male, Currency: Maldivian rufiyaa.
8. Chennai Airport Awarded for 100% Grievance Redressal
i. The Union Minister of Civil Aviation and Commerce & Industry, Suresh Prabhu, and Minister of State for Civil Aviation, Jayant Sinha has launched the upgraded version of AirSewa 2.0 web portal and mobile app in New Delhi.
ii. The Ministry of Civil Aviation launched AirSewa web portal and mobile app in November 2016 to address Air passengers' issues. Suresh Prabhu and Jayant Sinha also gave away the champion award to Chennai airport which saw 100% timely closure of grievances in one year.
9. SBICAP Ventures Launches SME, Affordable Housing Funds
i. SBICAP Ventures (SVL), an alternative asset manager and a wholly owned subsidiary of SBI Capital Markets, has launched two funds for the small and medium enterprises (SMEs) and affordable housing sectors.
ii. The SME fund is expecting to raise a corpus of Rs 400 crore, while the affordable housing fund would look at raising Rs 350 crore.
Static/Current Takeaways Important For IBPS Clerk Mains Exam 2018:
SBI Capital Markets MD&CEO: Varsha Purandare
10. RBI To Set Up Expert Panel to Look Into Issues on Capital Surplus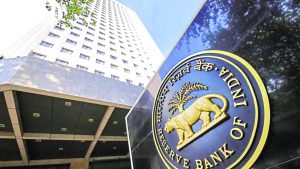 i. The RBI board decided to set up a high-powered committee to examine issues related to the surplus capital of Rs 9.69 lakh crore with the central bank and advised it to consider a scheme for restructuring stressed assets in the MSME sector.
ii. At the crucial meeting of the board in Mumbai, it was also decided that the Board for Financial Supervision (BFS) of the RBI would examine the issues concerning the banks health under Prompt Corrective Action (PCA) framework and the Economic Capital Framework – ECF of RBI.
Static/Current Takeaways Important For IBPS Clerk Mains Exam 2018:
RBI was established in 1935
It Headquarters in Mumbai.
The 24th Governor of RBI is Dr Urjit Patel.
11. Africa Industrialization Day: 20 November
i. The purpose of Africa Industrialization Day (AID), marked each year on 20 November, is to raise global awareness of the challenges faced by the continent with regard to industrialization.
ii. The theme for AID 2018 is "Promoting Regional Value Chains in Africa: A pathway for accelerating Africa's structural transformation, industrialization and pharmaceutical production".
12. Lakshya Sen Wins Bronze At World Junior Badminton Championship
i. India's top junior shuttler Lakshya Sen (17 years old) won bronze medal at Li Ning BWF World Junior Badminton Championships 2018 held at Markham, Canada.
ii. In singles semi-final match, he lost to top seed and world junior number one Kunlavut Vitidsarn of Thailand. This was Sen's first medal from this prestigious tournament in three attempts.
13. Padma Shri Awardee Saint Narayan Das Maharaj Passes Away
i. Padma Shri awardee and revered saint Narayan Das Maharaj of Triveni dham near Jaipur passed away.
ii. He was awarded Padma Shri in January 2018.