Current Affairs 27th November 2018: Daily GK Update
Dear Aspirants,
The General Awareness Section of Banking Exams covers numerous sections in it like Banking Awareness, Static GK, and Current Affairs. But the most important thing that you might have noticed is that both the
Banking Awareness and Static Awareness questions asked in the General Awareness Section are based on Current Affairs only.
The questions on Static and Banking Awareness are related to the countries, events or anything that has been in news for a while.
Here is the Daily GK Update to get you acquainted with the top events that made the headlines today!!
National News
1:'HAUSLA-2018' Inaugurated In New Delhi
i. The National Festival for Children of Child Care Institutions (CCIs)- "Hausla 2018" of the Ministry of Women and Child Development (MWCD) was inaugurated by the Secretary, Shri Rakesh Srivastava, in New Delhi.
ii. The inter-Child Care Institution festival is witnessing participation of more than 600 Children drawn from CCIs from 18 states in the various events like painting competition, athletics meet, football, chess competition and speech writing as part of the Festival.
Static/Current Takeaways Important For IBPS Clerk Mains Exam 2018:
The theme for the event is "Child Safety".
Women and Child Development Minister: Smt. Maneka Gandhi.
2: Romanian Foreign Minister Teodor Melescanu In India
i. Romanian Foreign Minister Teodor Melescanu is on an official visit to India. External Affairs Minister Sushma Swaraj held delegation-level talks with her Romanian counterpart in New Delhi.
ii. They discussed diversifying the historical relations and boosting cooperation in the fields of agriculture, ICT, health and pharma, education, tourism, and culture.
Static/Current Takeaways Important For IBPS Clerk Mains Exam 2018:
Romania Capital: Bucharest, Currency: Romanian Leu.
3: India-China Amends Double Taxation Avoidance Treaty
i. India and China have signed a protocol to amend the Double Taxation Avoidance Agreement (DTAA) for the avoidance of double taxation and prevention of fiscal evasion with respect to taxes on income.
ii. According to a statement by the Ministry of Finance, besides other changes, the protocol has the existing provisions for exchange of information to the latest international standards.
Static/Current Takeaways Important For IBPS Clerk Mains Exam 2018:
China Currency: Renminbi, Capital: Beijing.
4: Centre, ADB Sign 200 Million Dollar Loan Pact To Upgrade State Highways In Bihar
i. The Centre and Asian Development Bank (ADB) has signed a 200 million dollar loan agreement to finance widening and upgrading of about 230 Kilometers State Highways in Bihar to all-weather standards with road safety features.
ii. The agreement was signed by Additional Secretary in the Finance Ministry Sameer Kumar Khare and Officer-in-Charge of ADB's India Resident Mission, Rajeev P Singh in New Delhi.
Static/Current Takeaways Important For Canara Bank PO:
Takeshi Watanabe was ADB's first President.
Headquarters of ADB is in Manila, Philippines.
Takehiko Nakao is a Japanese civil servant who was elected the ninth president of the Asian Development Bank in 2013.
Lalji Tandon is currently Governor of Bihar.
5: WhatsApp Business Head Neeraj Arora Resigns
i. WhatsApp's Chief Business Officer Neeraj Arora has resigned from the post after 7-years in the company. His exit comes seven months after WhatsApp co-founder Jan Koum left the company. Arora had been an integral part of WhatsApp since 2011 and played a vital role in the company's acquisition by Facebook in 2014.
ii. Neeraj Arora was the front-runner for the post of the CEO at WhatsApp after the departure of Koum. Koum had quit over data privacy concerns in April 2018. The company recently appointed Abhijit Bose as India head.
6: Sunil Arora Appointed New Chief Election Commissioner of India
i. Sunil Arora has been appointed as the new Chief Election Commissioner of India. He succeeds Om Prakash Rawat. He will take over the top job on December 2. A former bureaucrat, Arora was appointed as Election Commissioner in August 2017.
ii. A 1980-batch IAS officer of the Rajasthan cadre, Arora has worked in ministries such as finance, textiles and the Planning Commission. Ashok Lavasa is the second election commissioner.
7: RBI Eases Hedging Norms For ECBs To 70% From Current 100%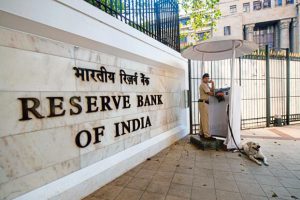 i. The Reserve Bank has relaxed norms for External Commercial Borrowings (ECBs) by reducing the mandatory hedging provision to 70% from the current 100%. The relaxed norms will apply to the ECBs with a maturity period between 3 and 5 years.
ii. On a further review of the extant provisions, it has been decided, in consultation with the government of India, to reduce the mandatory hedge coverage from 100% to 70% for ECBs raised under Track-I of the ECB framework.
8: Health Ministry Launches Integrated Disease Surveillance Programme (IDSP)
i. Ms. Preeti Sudan, Union Health Secretary did soft-launch of the Integrated Disease Surveillance Programme (IDSP) segment of the Integrated Health Information Platform (IHIP) in seven states.
ii. The path-breaking initiative will provide near-real-time data to policymakers for detecting outbreaks, reducing the morbidity and mortality and lessening disease burden in the populations and better health systems.
Static/Current Takeaways Important For IBPS Clerk Mains Exam 2018:
Minister of Health and Family Welfare: J P Nadda.
9: NASA InSight Lands On Mars 7 Months After Launch
i. NASA's InSight spacecraft landed on Mars after nearly a 7 months, 458-million-kilometre journey, and a 6.5-minute parachuted descent through the Red Planet's atmosphere.
ii. The 360-kg lander also shared its first photo from Mars, showing an area called Elysium Planitia, where it will dig five meters below the surface. The $993-million mission will measure the Mars' internal heat and study quakes.
Sports News


10: Monaco To Host 2019 Laureus Awards in February
i. The 19th edition of the prestigious Laureus World Sports Awards will be held in Monaco on February 2019. Considered the 'Oscars of sports', the Laureus World Sports Awards celebrate global sporting achievements across the calendar year.
ii. Former India cricket captains Kapil Dev, Rahul Dravid, and Sachin Tendulkar are members of the Laureus Academy. In 2018,
Important Days


11: Indian Organ Donation Day: 27 November
i. '9th Indian Organ Donation Day' was organized by the National Organ and Tissue Transplant Organization (NOTTO) in Delhi. Shri Ashwini Kumar Choubey, Minister of State for Health and Family Welfare stated that People's participation and people's awareness is the key to encouraging organ donation.
ii. The best performing State of Tamil Nadu was also felicitated. The State of Maharashtra received an award for being the best State for promoting awareness of organ donations.
12: MoS (Home) Kiren Rijiju Inaugurates 14th Formation Day of NDMA
i. The Minister of State for Home Affairs Kiren Rijiju has inaugurated the 14th Formation Day of National Disaster Management Authority (NDMA) on 27th November 2018 in New Delhi. The theme of this year's Formation Day is 'Early Warning for Disasters'.
ii. On the occasion, NDMA also released a training manual for masons on Hazard-Resistant Construction. A study report on "Gujarat floods 2017: A Case Study" will also be released.
13: Oscar-Winning Director Bernardo Bertolucci Passes Away
i. Italian
filmmaker
Bernardo Bertolucci,
who won
Oscars
with
"The Last Emperor"
and whose erotic drama
"Last Tango in Paris"
enthralled and shocked the world, has
passed away
. He was 77.