Current Affairs 28th November 2018: Daily GK Update
Dear Aspirants,
The General Awareness Section of Banking Exams covers numerous sections in it like Banking Awareness, Static GK, and Current Affairs. But the most important thing that you might have noticed is that both the
Banking Awareness and Static Awareness questions asked in the General Awareness Section are based on Current Affairs only.
The questions on Static and Banking Awareness are related to the countries, events or anything that has been in news for a while.
Here is the Daily GK Update to get you acquainted with the top events that made the headlines today!!
National News


1: Dehradun Airport To Be Renamed After Atal Bihari Vajpayee
i. The Uttarakhand government has decided to rename the Dehradun airport after former prime minister Atal Bihari Vajpayee.
ii. The proposal to rename the Jolly Grant airport after Atal Bihari Vajpayee was approved by the state cabinet at a meeting chaired by Chief Minister Trivendra Singh Rawat.
2: CSIR To Establish A High-End Skill Development Centre In Chandigarh
i. India's premier National Research Laboratory CSIR-Institute of Microbial Technology (CSIR-IMTECH) announced a new partnership with Merck, a leading German science and technology company, to establish a 'High End Skill Development Centre' in CSIR-IMTECH, Chandigarh.
ii. This 'High End Skill Development Centre' will enrich skills by conducting workshops, trainings and seminar series on cutting edges life science processes, tools and techniques.
3: Ukraine Declares Martial Law After Russian Naval Attack
i. Ukraine's parliament has imposed martial law in the country to fight what its president called "growing aggression" from Moscow after a weekend naval confrontation off the disputed Crimean Peninsula in which Russia fired on and seized three Ukrainian vessels amid renewed tensions between the neighbors.
ii. Russia and Ukraine blamed each other in the dispute that further ratcheted up tensions ever since Moscow annexed Crimea in 2014. Ukrainian President Petro Poroshenko asked lawmakers in Kiev to institute martial law.
Static/Current Takeaways Important For Bihar State Co-Operative Bank:
Ukraine is in Eastern Europe.
Ukrainian hryvnia is the currency of Ukraine.
Kiev is the capital city of Ukraine.
4: Nepal Launches Social Security Scheme
i. Nepal government has launched a Social Security Scheme for formal sector workers of the country. PM of Nepal KP Sharma Oli stated that it was very necessary to strengthen the system in which the government is accountable to its people. People of all ages and categories would be included in the scheme.
ii. The new social security scheme is contribution based and it will cover health and medical facilities, safe motherhood, accident, and physical incapacity security, security to dependent family members and security at old age.
Static/Current Takeaways Important For Canara Bank PO:
Bidhya Devi Bhandari is the current President of Nepal and commander in chief of Nepalese Army.
The currency of Nepal- Nepalese Rupee.
Kathmandu is the capital city of Nepal.
Banking News
5: SEBI Fines Brokerage Firm Anand Rathi For Violating Stock Broker Norms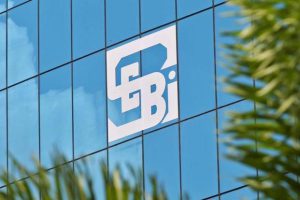 i. Markets regulator SEBI (Securities and Exchange Board of India) has fined brokerage house Anand Rathi Rs 1 lakh for violating stock broker norms by transferring funds from the client's account to own account and vice versa on several occasions.
ii. In an order, the regulator stated that Anand Rathi Shares and Stock Brokers has mixed-up client's funds with its own funds and vice versa and thereby acted in contravention of SEBI(Stock Brokers and Sub-Brokers) Regulations.
Static/Current Takeaways Important For IBPS Clerk Mains Exam 2018:
SEBI Chairperson: Ajay Tyagi, Headquarters: Mumbai.
6. RBI Launches Survey To Create A Profile Of India's Startup Sector
i. The Reserve Bank has launched a survey to gauge their scope with respect to turnover, profitability, and workforce with an aim to create a profile of India's startup sector. The survey would also throw light on the problems faced by the startup sector.
ii. According to the RBI, the survey forms have been mailed to all startup entities registered with the Department of Industrial Policy and Promotion.
Appointments
7: OYO Appoints Rohit Kapoor As CEO Of Real Estate Business
i. Hospitality startup OYO has appointed Max Healthcare Executive Director Rohit Kapoor as the CEO of its new real estate business. Rohit Kapoor stated that he is thrilled to join OYO's mission of upgrading different forms of real estate and creating unique accommodations experiences.
ii. He holds an MBA from Indian School of Business and is a certified Chartered Financial Analyst (CFA Institute, USA). Kapoor will be reporting to OYO Hotels & Homes Founder & Group CEO Ritesh Agarwal.
8:FM Arun Jaitley Released the book "Making of New India"
i. The President of India, Shri Ram Nath Kovind, received the first copy of the book "Making of New India: Transformation under Modi Government", from Shri Arun Jaitley, Union Minister for Finance and Corporate Affairs. Shri Jaitley formally released it at a function held at Rashtrapati Bhavan.
ii. This book is edited by Dr. Bibek Debroy, Dr. Anirban Ganguly and Shri Kishore Desai and contains 51 essays on themes ranging from economy to diplomacy, education to public health.
Summits and Conferences
9: PM Modi To Attend G-20 Summit In Argentina
i. G-20 Summit 2018 held at Buenos Aires, Argentina. Prime Minister Narendra Modi will attend the summit. According to the Foreign Secretary Vijay Gokhale, there will be three sessions during the summit and Mr. Modi will attend several bilateral meetings on the sideline of the summit.
ii. He will also attend a trilateral meeting with U.S. President Donald Trump and Japanese Prime Minister Shinzo Abe. The Prime Minister will be speaking on several welfare schemes including Ayushman Bharat, soil health card, MUDRA Yojna among other issues in Putting People First session.
Static/Current Takeaways Important For IBPS Clerk Mains Exam 2018:
10. Raksha Mantri Launches 'Mission Raksha Gyan Shakti'
i. Raksha Mantri Smt Nirmala Sitharaman has formally launched 'Mission Raksha Gyan Shakti', in New Delhi. The event showcased salient inventions and innovations achieved by Defence Research and Development Organisation (DRDO), Defence Public Sector Undertakings (DPSUs) and Ordnance Factories (OFs) which have resulted in the successful filing of Intellectual Property Right (IPR) applications.
ii. As part of the ongoing initiatives to enhance self-reliance in defence, the Department of Defence Production has instituted a new framework titled 'Mission Raksha GyanShakti' which aims to provide a boost to the IPR culture in the indigenous defence industry.
11. Hockey World Cup 2018 Inaugurated In Odisha
i. Odisha is hosting the Hockey World Cup 2018. The opening ceremony of Men's Hockey World Cup took place at Kalinga Stadium, Bhubaneswar. The opening ceremony, which was almost a three-hour long, conveyed a powerful message of "oneness of humanity".
ii. India is hosting the FIH Hockey World Cup for the third time, earlier Mumbai in 1982 and New Delhi in 2010 have hosted the event. World's top 16 teams will fight for the coveted title in the 14th edition of the tournament.
Static/Current Takeaways Important For IBPS Clerk Mains Exam 2018:
Odisha CM: Naveen Patnaik, Governor: Ganeshi Lal.
Obituaries
12. Singer Mohammed Aziz Passes Away
i. Singer Mohammed Aziz has passed away aged 64 following a cardiac arrest in Mumbai. He was returning from Kolkata when he collapsed at the airport.
ii. Aziz, who did playback singing in Hindi, Bengali and Odia films, was known for songs like 'My Name is Lakhan', 'Mard Tangewala' and 'Main Teri Mohabbat Mein'.
13. SpongeBob SquarePants Creator Stephen Hillenburg Passes Away
i. Stephen Hillenburg, the creator of SpongeBob SquarePants, has passed away at the age of 57. He was diagnosed with amyotrophic lateral sclerosis (ALS), also known as motor neurone disease (MND), in March 2017.
ii. He was also honoured with a special Emmy "for his contribution and impact made in the animation field and within the broadcast industry" in early 2018.
Miscellaneous
14: Government To Sell 100% Stake In Air India's Ground Handling Subsidiary
i. The government has appro­ved 100 percent stake sale in state-owned airline Air India's ground-handling company Air India Air Transport Services Limited (AIATSL). The approval comes at a time when the government is working on ways to revive the fortunes of Air India — estimated to have the debt burden of more than Rs 500 billion, including the sale of non-core assets.
ii. AIATSL is Air India's only profitable subsidiary. In 2016-17, it clocked a profit of over Rs 334 million, earning Rs 6.2 billion in revenues from its handling operations.