Current Affairs 20th December 2018: Daily GK Update
Dear Aspirants,
The General Awareness Section of Banking Exams covers numerous sections in it like Banking Awareness, Static GK, and Current Affairs. But the most important thing that you might have noticed is that both the
Banking Awareness and Static Awareness questions asked in the General Awareness Section are based on Current Affairs only.
The questions on Static and Banking Awareness are related to the countries, events or anything that has been in news for a while.
Here is the Daily GK Update to get you acquainted with the top events that made the headlines today!!
1. NITI Aayog Released Strategy Document For New India
i. NITI Aayog unveiled its comprehensive national Strategy for New India titled 'Strategy for New India @75', which defines clear objectives for 2022-23. The document was released by the Finance Minister of India Mr Arun Jaitley.
ii. The Strategy Document advocates empowering and encouraging women to participate across all sectors of the economy, to build a strong and inclusive New India.
Static/Current Takeaways Important For IBPS Clerk Mains Exam 2018:
NITI-

National Institution for Transforming India.

NITI Aayog Vice-Chairman-

Rajiv Kumar,

CEO-

Amitabh Kant.

2. Assam Government Announces 3 Schemes For Farmer's Welfare
i. Assam government has announced three schemes for the welfare of farmers. The schemes are the Assam Farmers' Credit Subsidy Scheme (AFCSS), Assam Farmers' Interest Relief Scheme (AFIRS) and Assam Farmers' Incentive Scheme (AFIS).
ii. Under AFCSS, whatever amount of loan the farmers took from banks and whatever amount they repaid, 25% of the money will be reimbursed by the state government.
iii. On AFIRS, the Minister Stated that currently 3% of the 7% interest against farm loan is paid by the Central government and the remaining 4% is required to be paid by farmers. The state government has decided to pay the remaining 4% loan.
iv. About AFIS, Mr. Sarma stated that the government is focusing on bringing back the defaulting farmers into the banking system.
3. Surrogacy Bill Passed In Lok Sabha
i. Lok Sabha has passed the Surrogacy (Regulation) Bill, 2016 which is aimed at prohibiting commercial surrogacy and unethical practices relating to it. The Bill has provisions to constitute National Surrogacy Board, State Surrogacy Boards, and appointment of appropriate authorities for regulation of surrogacy.
ii. It permits surrogacy only for couples who cannot conceive a child. The intending couple must be Indian citizens and married for at least five years with at least one of them being infertile. The surrogate mother has to be a close relative who has been married and has a child of her own.
4. Mord Signs MoU With Maruti Suzuki India Ltd for Training Rural Youth for Skill Development
i. Ministry of Rural Development (MoRD) signed MoU with Maruti Suzuki India Ltd for training rural youth for skill development in presence of Minister of Rural Development Narendra Singh Tomar.
ii. Deen Dayal Upadhyaya Grameen Kaushalya Yojana (DDU-GKY) is the flagship placement linked skill-training programme under the MoRD.
5. India's Largest Cancer Institute Launched At AIIMS' Jhajjar Campus
i. India's largest cancer institute, the National Cancer Institute (NCI) has been soft launched at Haryana's Jhajjar area. The institute was finalised at a cost of Rs 2,035 crore and the project was approved by the cabinet committee in 2013.
ii. The aim isto strengthen research and also bring down the patient load at All India Institute of Medical Sciences' (AIIMS) cancer centre. The hospital will be fully functional by December 2020.
6. The UN States Adopt Global Compact On Refugees
i. The U.N. General Assembly voted nearly unanimously to adopt a framework to strengthen the international response to the global refugee crisis.
ii. The United States and Hungary were the only two nations that voted against the Global Compact on Refugees, while 181 countries voted in favor. The Dominican Republic, Eritrea, and Libya abstained.
The Compact comprises:
i) An introduction setting out its background, guiding principles and objectives;
ii) The Comprehensive Refugee Response Framework;
iii) A Programme of Action setting out concrete measures to help meet the objectives of the Compact; and
iv) Arrangements for follow-up and review.
7. Pranab K Das Appointed New Chairman of CBIC
i. Senior bureaucrat Pranab Kumar Das has been appointed as chairman of the Central Board of Indirect Taxes and Customs (CBIC), the apex policy-making body for indirect taxes.
ii. Das, special secretary and member (customs) at CBIC, will succeed S Ramesh.
Static/Current Takeaways Important For IBPS Clerk Mains Exam 2018:
CBIC is a part of the Department of Revenue under the Ministry of Finance, Government of India.
8. Harsh Vardhan Shringla Appointed India's Ambassador to The US
i. The Ministry of External Affairs (MEA) appointed Harsh Vardhan Shringla as the new Ambassador of India to the United States of America.
ii. Shringla is currently serving as the High Commissioner in Bangladesh. He would be succeeding Navtej Singh Sarna.
Static/Current Takeaways Important For IBPS Clerk Mains Exam 2018:
Smt. Sushma Swaraj is the present External Affairs Minister of India.
Awards
9. Novak Djokovic and Simona Halep Announced As 2018 ITF World Champions
i. The International Tennis Federation (ITF) announced that Serbia's Novak Djokovic and Romania's Simona Halep have been named the 2018 ITF World Champions. Djokovic receives the honour for the sixth time, while it is the first year Halep has been recognised.
ii. Djokovic's won four titles including Wimbledon and the US Open and secured the year-end world No. 1 position. Halep also enjoyed Grand Slam success in 2018, claiming her maiden major title at Roland Garros and reaching the final at the Australian Open.
Static/Current Takeaways Important For IBPS Clerk Mains Exam 2018:
The ITF World Champions will receive their awards at the 2019 ITF World Champions Dinner on 4 June, in Paris, during Roland Garros.
Banking and Business News
10. Capital First Merged With IDFC Bank to Create IDFC First Bank
i. IDFC Bank and non-banking financial company (NBFC) Capital First has announced the completion of their merger, creating a combined loan asset book of Rs 1.03 lakh crore for the merged entity IDFC First Bank. The merged entity to be called IDFC First Bank, subject to shareholders' approval.
ii. Following the merger, the board of IDFC Bank approved the appointment of V Vaidyanathan, founder and chairman of Capital First Ltd, as Managing Director and Chief Executive Officer of the merged entity.
Static/Current Takeaways Important For IBPS Clerk Mains Exam 2018:
IDFC Bank Headquarters in Mumbai, Maharashtra.
11. Karnataka Bank Partners With Paisabazaar.com For Home Loans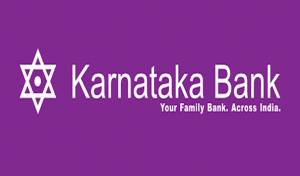 i. Paisabazaar.com,
India's largest online marketplace for financial products, and
Karnataka Bank
announced a strategic partnership to offer the bank's home loan product to customers
on the Paisabazaar platform.
ii.
Through this partnership, consumers will now be able to choose and apply for a home loan from Karnataka Bank, directly through the Paisabazaar platform.
Static/Current Takeaways Important For IBPS Clerk Mains Exam 2018:
Paisabazaar.com works with 30 partners for its home loan product, which includes India's biggest private and public banks and HFCs.
Managing Director and CEO of Karnataka Bank: Mahabaleshwara M S, Headquarters in: Mangalore.
Books and Authors
12. Book 'Changing India' By Manmohan Singh Released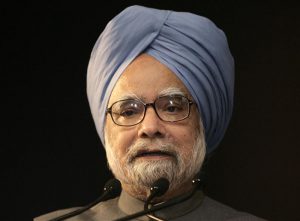 i. Former Prime Minister Manmohan Singh released his book titled "Changing India" at an event in New Delhi.
ii. In the book, the Congress leader narrated his journey from an economist to a politician and shared anecdotes from his life.
Important Days
13. International Human Solidarity Day: 20 December
i. International Human Solidarity Day is organized across the world on 20th December.
ii. It is a day to celebrate our unity in diversity and also a day to remind governments to respect their commitments to international agreements.
14. Kabaddi Player Anup Kumar Announces His Retirement
i. Renowned Kabaddi Player, Anup Kumar announced his retirement from Kabaddi ending a 15-year iconic career. The 35-year-old had led India to a memorable Kabaddi World Cup title triumph in 2016.
ii. A sports veteran, Arjuna awardee Anup began his international career in 2006 at the South Asian Games in Sri Lanka.