Current Affairs 27th December 2018: Daily GK Update
Dear Aspirants,
The General Awareness Section of Banking Exams covers numerous sections in it like Banking Awareness, Static GK, and Current Affairs. But the most important thing that you might have noticed is that both the
Banking Awareness and Static Awareness questions asked in the General Awareness Section are based on Current Affairs only.
The questions on Static and Banking Awareness are related to the countries, events or anything that has been in news for a while.
Here is the Daily GK Update to get you acquainted with the top events that made the headlines today!!
1. Bhutanese PM Dr. Lotay Tshering On 3-day Visit To India
i. Prime Minister of Bhutan Dr. Lotay Tshering arrived in New Delhi on a three-day official visit to India.
ii. The visit of the Bhutanese Prime Minister is taking place during the Golden Jubilee year of the establishment of formal diplomatic relations between the two countries.
Static/Current Takeaways Important For IBPS Clerk Mains Exam 2018:
Thimphu is the capital city of Bhutan.
2. Madhya Pradesh Declares Kuno As National Park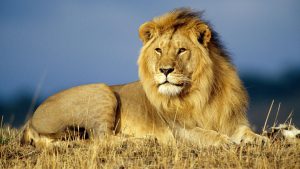 i. Madhya Pradesh State government has declared Kuno wildlife sanctuary as a national park in compliance with the last condition imposed by a Supreme Court-appointed committee for the much awaited 'translocation of Asiatic lions from Gir in Gujarat.'
ii. The move is expected to pave way for translocation of lions from Gir in Gujarat to Kuno. It is spread over 750 sq km area.
Important wildlife sanctuaries (WS) and national parks (NP) in Madhya Pradesh:
Kanha NP, Pench NP, Bandhavgarh NP, Panna NP, Sanjay NP.
Karera WS, Pachmari WS, Narsinghgarh WS, Veerangna Durgawati WS, Chambal WS.
3. Andhra Pradesh Gets New High Court in Amaravati
i. The separate High Court for Andhra Pradesh will start functioning from January 1. Ministry of Law and Justice notified the constitution of the High Court in Amaravati.
ii. Andhra Pradesh High Court will be the 25th High Court in the country. The Hyderabad High Court has been functioning as common high court till now after bifurcation of undivided Andhra Pradesh.
Static/Current Takeaways Important For IBPS Clerk Mains Exam 2018:
Telangana was carved out of the state in 2014, with Hyderabad as its capital.
The Andhra Pradesh Reorganization Act 2014 provided for a separate high court for the state after division.
4. Dwijing Festival Begins in Assam
i.
In
Assam
, the
third Dwijing Festival
has begun on the bank of
Aye
river at
Chirang
district. Assam PHE minister
Rihon Daimary
inaugurated the festival in presence of several dignitaries.
ii.
Chief Minister
Sarbanand Sonowal
will attend the event. Adventure sports, food mart, cultural events, traditional games are being organized in the
12-day long
event.
International News
5. Japan Formally Announces IWC Withdrawal To Resume Commercial Whaling
i. In a landmark policy shift, Japan formally announced that it would withdraw from the International Whaling Commission (IWC) and resume commercial whaling in its territorial waters next year for the first time in more than 30 years.
ii. Chief Cabinet Secretary Yoshihide Suga announced Japan will restart commercial whaling in July 2019 — its first such excursion since 1988 — but limit its hunting activities to its own territorial waters and exclusive economic zone.
Static/Current Takeaways Important For IBPS Clerk Mains Exam 2018:
The IWC was set up under the International Convention for the Regulation of Whaling which was signed in Washington DC on 2nd December 1946.
The IWC has a full-time Secretariat with headquarters located in the City of Cambridge, United Kingdom.
Dr. Rebecca Lent is the Executive Secretary of IWC.
Awards
6. Sitarist Manju Mehta Gets 'Tansen Samman'
i. Noted sitar player Manju Mehta has been conferred with the 'Tansen Samman' for 2018 by the Madhya Pradesh government for her contribution in the field of music.
ii. The 'Raja Mansingh Tomar Honour' was given to the Sankat Mochan Pratishthan in Varanasi for 2017 and the Natrang Pratishthan of New Delhi for 2018. The award is given to institutions for nurturing good music.
7. Aadi Sai Vijaykaran Wins 'Top Debater In The World' Title
i. Aadi Sai Vijaykaran created history by winning the Junior Debate Championship at the World Scholar's Cup held at Yale University, the USA.
ii. The theme for the cup was 'An Entangled World: diplomacy, human relationships, the science of memory, and literature, art'. It is the first time an individual from India has won the coveted title.
Appointments
8. CA Kuttappa Appointed As India's Chief Boxing Coach
i. Dronacharya awardee C A Kuttappa has taken over as India's chief boxing coach at the ongoing national camp. He took over from veteran coach SR Singh at the beginning of the camp.
ii. The 39-year-old Kuttappa is credited with shaping some of the country's most successful boxers such as Vijender Singh, M Suranjoy Singh, and Shiva Thapa, among others.
9. Bimal Jalan to Lead Panel on RBI's Excess Reserves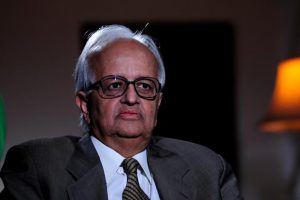 i. The Reserve Bank of India (RBI) appointed former governor Bimal Jalan as the chairman of the Economic Capital Framework (ECF) committee formed to address the issue of excess reserves with the central bank.
ii. Former RBI deputy governor Rakesh Mohan has been appointed the vice-chairman of the committee.
iii. The committee will decide whether RBI is holding provisions, reserves, and buffers in the surplus or deficit of the required levels. It will submit its report within 90 days of the first meeting.
Static/Current Takeaways Important For IBPS Clerk Mains Exam 2018:
RBI 25th Governor: Shaktikanta Das, Headquarters: Mumbai, Founded: 1 April 1935, Kolkata.
10. NITI Aayog Releases 2nd Delta Ranking of Aspirational Districts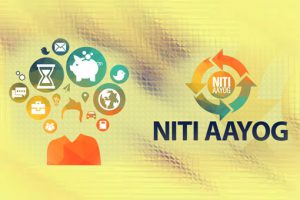 i. The NITI Aayog released the Second Delta ranking for the Aspirational Districts which measures the incremental progress made by them between June 1, 2018 and October 31, 2018, across six developmental areas of Health and Nutrition, Education, Agriculture and Water Resources, Financial Inclusion, Skill Development, and Basic Infrastructure.
ii. The Second Delta Ranking was released by Amitabh Kant, CEO, NITI Aayog.
11. Ricky Ponting Inducted into ICC Hall of Fame
i. Former Australia captain Ricky Ponting was formally inducted into the ICC Cricket Hall of Fame.
ii. Ponting was named in the ICC Cricket Hall of Fame along with former India captain Rahul Dravid and England woman wicketkeeper-batter Claire Taylor during the ICC Annual Conference in Dublin.
Static/Current Takeaways Important For IBPS Clerk Mains Exam 2018:
Ponting is a three-time ICC Cricket World Cup winner including two times as captain.
He is the 25th Australia cricketer to be formally inducted into the ICC Cricket Hall of Fame.
12. Prof Hamidi Kashmiri Passes Away

i. Dr. Hamidi Kashmiri,
the tallest literary figure in the world of
Urdu language,
literature and literary criticism passed away.
ii.
He was a prolific creative writer, an acclaimed critic and propounder of
"Iktishaafi Tanqueed".