Current Affairs 6th December 2018: Daily GK Update
Dear Aspirants,




The General Awareness Section of Banking Exams covers numerous sections in it like Banking Awareness, Static GK, and Current Affairs. But the most important thing that you might have noticed is that both the

Banking Awareness and Static Awareness questions asked in the General Awareness Section are based on Current Affairs only.

The questions on Static and Banking Awareness are related to the countries, events or anything that has been in news for a while.

Here is the Daily GK Update to get you acquainted with the top events that made the headlines today!!
1. India Signs An Agreement With Peru For Co-operation In Customs Matters
i. India signed an agreement with Peru for co-operation and mutual assistance in Customs Matters. It provides a legal framework for the sharing of information and intelligence between the Customs authorities of the two countries.
ii. The agreement will also help in the proper application of Customs laws, prevention and investigation of Customs offenses.
Static/Current Takeaways Important For IBPS Clerk Mains Exam 2018:
Peru Currency: Sol, Capital: Lima.
2. Government Sanctions 254 Projects Under National Mission for Clean Ganga
i. The government has sanctioned 254 projects worth over 24 thousand crore rupees under National Mission for Clean Ganga. As per Water Resources, River Development and Ganga Rejuvenation Minister Nitin Gadkari, around five thousand crore rupees have been spent in the last four years under it.
ii. The Announcement was made at the India Water Impact Summit 2018 in New Delhi. Mr Gadkari informed that his Ministry has taken up construction of 197 ghats in five states, including Uttarakhand and Uttar Pradesh.
3. Gangotri, Yamunotri Included Under PRASAD Scheme
i. The Centre included Gangotri and Yamunotri in Uttarakhand, Amarkantak in Madhya Pradesh and Parasnath in Jharkhand under a central scheme to develop pilgrimage and heritage destinations in the country, a tourism ministry statement stated.
ii. With the new additions, the number of sites under the Pilgrimage Rejuvenation and Spiritual, Heritage Augmentation Drive (PRASAD) launched by the ministry in 2014-15 has now become 41 in 25 states.
Static/Current Takeaways Important For IBPS Clerk Mains Exam 2018:
Tourism minister of India: Shri. K.J. Alphons, Minister of State (Independent Charge).
4. PEETHA Scheme Launched In Odisha To Reinforce Brand Naveen
i. IN a move to reinforce brand Naveen and give it a national perspective after the success of the Hockey Men's World Cup, Odisha Government launched yet another initiative, Peoples Empowerment - Enabling Transparency and Accountability of Odisha Initiatives (PEETHA).
ii. This is part of the 3T initiative of Technology, Transparency and Team Work model. The PEETHA is a sub-scheme of the Odisha government's flagship Ama Gaon Ama Bikas Yojana.
Static/Current Takeaways Important For IBPS Clerk Mains Exam 2018:
Odisha CM: Naveen Patnaik, Governor: Ganeshi Lal.
5. 2nd Meeting of NITI Forum for North East Held in Guwahati
i. The second meeting of the NITI Forum for the North East is being held in Guwahati, Assam. Minister of State for Development of North Eastern Region, Dr Jitendra Singh and Vice Chairman of NITI Aayog Rajiv Kumar attended the meeting.
ii. The members of the forum include Secretaries of various central ministries, Chief Secretaries of all eight North-eastern states, senior government officials and experts from various fields.
Static/Current Takeaways Important For IBPS Clerk Mains Exam 2018:
NITI- National Institution for Transforming India.
NITI Aayog Vice-Chairman- Rajiv Kumar, CEO- Amitabh Kant.
6. Delhi Government Launches Free Pilgrimage Scheme For Senior Citizens
i. Delhi Chief Minister Arvind Kejriwal launched the 'Mukhyamantri Tirth Yatra Yojana' which offers free travel packages for senior citizens from Delhi to five religious circuits. 1,100 senior citizens from every constituency of Delhi will be able to avail this facility at one go.
ii. Under this free pilgrimage scheme, a Delhi resident above 60 years will be eligible to take free pilgrimage along with his or her spouse.
Static/Current Takeaways Important For IBPS Clerk Mains Exam 2018:
Anil Baijal is the present Lt. Governor of Delhi.
7. World's 1st 3D-Printed Functional e-Bike Made In Germany
i. German firm BigRep claims it has produced the world's first fully functioning e-motorbike NERA using a 3D printer. According to the company, NERA has groundbreaking features like airless tires, embedded electronics, and forkless steering.
ii. The bike was conceptualized and developed in 12 weeks and includes 15 parts, which are all 3D printed except its motor and battery. The name is derived from the slogan "New Era".
Static/Current Takeaways Important For IBPS Clerk Mains Exam 2018:
"3D printing" has applications in fields like Preparation of confectionery items, Manufacture of bionic ears, Automotive industry, Reconstructive surgeries, Data processing technologies.
Awards
8. Sahitya Academy Awards 2018 Announced: Complete List of Winners
i. Sahitya Akademi announced its annual Awards for 2018 in 24 languages.
ii. Seven books of poetry, six novels, six short stories, three of literary criticism and two of essays have won the Sahitya Akademi Awards, 2018.
Resignation
9. Axis Capital CEO Dharmesh Mehta Resigns
i. Leading Investment Bank Axis Capital announced that its MD & CEO Dharmesh Mehta has stepped down.
ii. The bank has elevated Salil Pitale and Chirag Negandhi as Joint Managing Directors and Co-Chief Executive Officer.
Static/Current Takeaways Important For IBPS Clerk Mains Exam 2018:
Axis Capital is a wholly-owned subsidiary of Axis Bank.
It Headquarters in Mumbai.
10. UAE Passport Ranked Most Powerful Globally: Arton Capital
i. The UAE now has the world's most powerful passport, achieving the top ranking in an achievement hailed as a tribute to the legacy of the Founding Father, Sheikh Zayed, and the country's diplomacy.
ii. The index, compiled by Arton Capital, ranks national passports based on the number of countries a holder can enter without a visa or by obtaining one on arrival. India was ranked 140th in the list.
iii. Top 3 countries on INDIVIDUAL PASSPORT POWER RANK are:
1. The UAE
2. Singapore
3. Germany
Static/Current Takeaways Important For IBPS Clerk Mains Exam 2018:
The UAE's President: Khalifa bin Zayed Al Nahyan, Capital: Abu Dhabi, Currency: United Arab Emirates dirham.
11. Paisabazaar.com Launches India's First 'Chance of Approval' Feature
i. Paisabazaar.com, India's largest online marketplace for financial products has launched an industry-first feature that will help loan applicants choose their most-suited lender on its platform. Named 'Chance of Approval', this advanced predictive algorithm has been created by Paisabazaar.com by using the last four years of lending data.
ii. While this is the first such initiative in India, globally a few leading players, like Credit Karma in the US, have developed similar features to improve the acceptance rate on their platforms.
12. Eliud Kipchoge And Caterine Ibarguen Named IAAF Athletes Of The Year
i. Kenyan
distance runner Eliud Kipchoge
and
Colombian long and triple jumper Caterine Ibarguen
have been named
male and female world athletes of the year.
The pair were honoured by the
IAAF
( The International Association of Athletics Federations ) at a ceremony in
Monaco
.
ii.
Sweden's 19-year-old pole vaulter
Armand Duplantis
won the men's
rising star award
while the women's award went to American 400m runner
Sydney McLaughlin.
13: Fitch Cuts India's Growth Forecast To 7.2% In FY19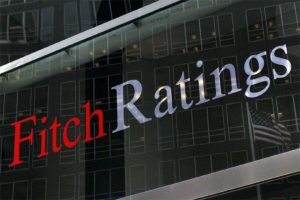 i. Fitch Ratings
revised downwards India's GDP growth forecast to
7.2%
for current fiscal citing
higher financing cost
and
reduced credit availability
.
ii.
In its
Global Economic Outlook,
Fitch projected that for
2019-20
and
2020-21
financial years, India's GDP growth will be
7%
and
7.1%
respectively. Fitch had in June projected India to grow at
7.4%
in current fiscal and
7.5%
in
2019-20.
Static/Current Takeaways Important For IBPS Clerk Mains Exam 2018:
Fitch Ratings Headquarters: New York.