Current Affairs 9th and 10th December 2018: Daily GK Update
Dear Aspirants,
The General Awareness Section of Banking Exams covers numerous sections in it like Banking Awareness, Static GK, and Current Affairs. But the most important thing that you might have noticed is that both the
Banking Awareness and Static Awareness questions asked in the General Awareness Section are based on Current Affairs only.
The questions on Static and Banking Awareness are related to the countries, events or anything that has been in news for a while.
Here is the Daily GK Update to get you acquainted with the top events that made the headlines today!!
National News
1. Kannur International Airport In Kerala Begins Operations
i. The Kannur international Airport-KIAL in Kerala began its operations with Union minister for civil aviation Suresh Prabhu and Kerala Chief minister Pinarayi Vijayan jointly lighting the lamp inside the terminal building, marking the inauguration of the airport.
ii. Later the first flight from the Airport to Abu Dhabi was flagged off. With this, Kerala became the only state in the country with four international airports.
Static/Current Takeaways Important For IBPS Clerk Mains Exam 2018:
Kerala Governor: Palanisamy Sathasivam, Capital: Thiruvananthapuram.
2. 1st International Conference on 'Sustainable Water Management' Held in Mohali
i. The first International Conference on 'Sustainable Water Management' was held at Indian School of Business (ISB) in Mohali, Punjab.
ii. The conference was organized by Bhakra Beas Management Board (BBMB) under the aegis of the National Hydrology Project of the Union Ministry of Water Resources, River Development and Ganga Rejuvenation.
iii. The theme of the international conference is 'Sustainable Water Management'.
Appointments/Resignations
3. RBI Governor Urjit Patel Resigns
i. A day before the results of polling in the five states, Reserve Bank of India governor Urjit Patel stepped down from his post.
ii. Patel, who cited "personal reasons" behind his decision, was in a conflict with the Union finance ministry over matters related to the monetary policy.
4. Myntra's CEO Ananth Narayanan Resigns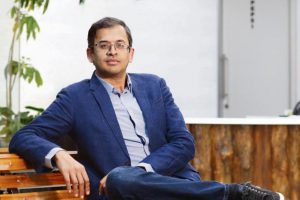 i. Flipkart-owned Myntra's CEO Ananth Narayanan has resigned from his role with his position set to be abolished. Flipkart's Amar Nagaram has been given the responsibility to head Myntra.
ii. Key Myntra leaders such as Chief Revenue Officer Mithun Sundar and human resources head Manpreet Ratia have also resigned.
5. RLSP Chief Upendra Kushwaha Quits As Union Minister
i. Rashtriya Lok Samta Party (RLSP) Chief Upendra Kushwaha resigned as Union Minister of State in the Ministry of Human Resource Development.
ii. This comes a day ahead of the start of the Parliament's Winter Session, triggering a realignment of political equations in Bihar.
6. Atul Sahai Appointed CMD Of New India Assurance
i. Atul Sahai has been appointed as the Chairman and Managing Director (CMD) of the country's largest general insurance company New India Assurance. The post had been lying vacant since July 2018 after former chairman and managing director G Srinivasan retired.
ii. The appointments committee of the cabinet announced that Sahai who is the General Manager at Oriental Insurance will be appointed for a period of five years.
Awards
7. Mexico's Vanessa Poncede Leon Wins Miss World 2018 Crown
i. Mexico's Vanessa Ponce de Leon won the coveted Miss World 2018 crown at a grand event held in the Chinese city, Sanya. Thailand's Nicolene Pichapa Limsnukan was declared the runner-up.
ii. Former Miss World Manushi Chillar (India) presented the crown to the new winner during the pageant in which 118 contestants participated.
Banking/Economy News
8. CAD Widened To 2.9 % Of GDP In Q2
i. Current account deficit (CAD) widened to 2.9% of GDP for the July-September quarter due to higher trade deficit compared with 1.1% during the same period of the previous year, according to the Reserve Bank of India.
ii. The deficit for the second quarter was $19.1 billion compared with $6.9 billion in the year-earlier period. The CAD for the April-June quarter was 2.4% of GDP or $15.9 billion.
9. SEBI Renamed ITP as 'Innovators Growth Platform'
i. In a major push to kickstart listing of start-ups in India in a big way, capital markets regulator SEBI has lined up a slew of relaxations for new-age ventures.
ii. The proposed changes include renaming the Institutional Trading Platform (ITP) that the regulator had created for such listings as Innovators Growth Platform (IGP).
Static/Current Takeaways Important For IBPS Clerk Mains Exam 2018:
SEBI- Securities and Exchange Board of India.
SEBI Chairman- Ajay Tyagi, Headquarters- Mumbai.
Ranks and Reports
10. India To Retain Top Position In Remittances With USD 80 billion: World Bank
i. India will retain its position as the world's top recipient of remittances in 2018 with its diaspora sending a whopping USD 80 billion back home, according to the World Bank report.
ii. India is followed by China (USD 67 billion), Mexico and the Philippines (USD 34 billion each) and Egypt (USD 26 billion), according to the global lender.
iii. The Bank estimates that officially-recorded remittances to developing countries will increase by 10.8% to reach USD 528 billion in 2018.
Static/Current Takeaways Important For IBPS Clerk Mains Exam 2018:
In 2017, remittances constituted 2.7% of India's GDP.
World Bank President: Jim Yong Kim, Headquarters: Washington, D.C., United States.
11. Human Rights Day: 10 December
i. Human Rights Day is observed every year on 10 December. On this day, the United Nations General Assembly adopted, in 1948, the Universal Declaration of Human Rights.
ii. This year, Human Rights Day marks the 70th anniversary of the Universal Declaration of Human Rights. #StandUp4HumanRights is the global campaign launched on for year 2018.
Static/Current Takeaways Important For IBPS Clerk Mains Exam 2018:
Antonio Guterres is the Secretary-General of the United Nations.
The UN Headquarters in New York, United States.
The UN was established on 24th October 1945.
12. Khelo India Youth Games To Be Held In Pune
i. Khelo India Youth Games-2019 will be held in Pune of Maharashtra in January. Sports Minister Col Rajyavardhan Rathore announced that 9000 youth will participate in this edition of the game.
ii. Under Khelo India programme, the government is providing scholarships to 1500 students from across the country. Last year around 3500 school children had participated in the event. In this edition of Khelo India Youth Games university players will also take part.
13. Senior Journalist Jagdish Thakkar Passes Away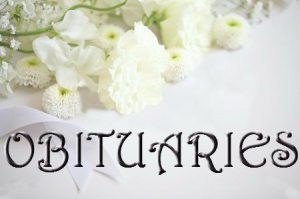 i. Public Relations Officer (PRO) in the prime minister's office and senior journalist Jagdish Thakkar passed away in New Delhi.
ii. Thakkar, 72, who was unwell for some time, passed away at the All India Institute of Medical Sciences.