Current Affairs 3rd January 2019: Daily GK Update
Dear Aspirants,
The General Awareness Section of Banking Exams covers numerous sections in it like Banking Awareness, Static GK, and Current Affairs. But the most important thing that you might have noticed is that both the
Banking Awareness and Static Awareness questions asked in the General Awareness Section are based on Current Affairs only.
The questions on Static and Banking Awareness are related to the countries, events or anything that has been in news for a while.
Here is the Daily GK Update to get you acquainted with the top events that made the headlines today!!
1. Cabinet Approves Setting Up HLC for Implementation of Assam Accord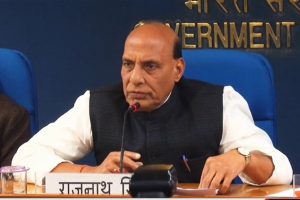 i. The Union Cabinet took several key decisions including setting up of a high-level committee (HLC) to implement Clause 6 of Assam Accord to hold discussions with all stakeholders on the quantum of reservation of seats in Assam Legislative Assembly and local bodies for Assamese people among other decisions.
ii. Union Cabinet has approved the setting up a high-level committee for implementation of clause 6 of the Assam Accord and measures envisaged in the Memorandum of Settlement, 2003 and other issues related to Bodo community.
2. RBI Forms Expert Panel On MSMEs Under Ex-SEBI Chief UK Sinha
i. The Reserve Bank of India (RBI) set up an expert committee under former Sebi chairman U.K. Sinha to suggest long-term solutions for the economic and financial sustainability of the MSME sector.
ii. RBI has announced the panel a day after it allowed a one-time restructuring of existing debt up to INR 25 crore for the micro, small and medium enterprises (MSMEs) which have defaulted on payment but the loans given to them have continued to be classified as standard assets.
3. Veer Savarkar International Airport in Port Blair Declared As Authorized Immigration Check Post
i. Veer Savarkar International Airport in Port Blair has been declared as an authorized Immigration Check post for entry into/exit from India with valid travel documents for all classes of passengers.
ii. The announcement was made by Information, Public Relations and Tourism Division of Andaman and Nicobar Administration. This decision of the Union Government will open up the Port Blair Airport for direct international flight and immigration facilities.
Static/Current Takeaways Important For IBPS Clerk Mains Exam 2018:
Port Blair is the capital of Andaman and Nicobar.
4. PM Modi Inaugurated 106th Indian Science Congress At Jalandhar
i.
Prime Minister Narendra Modi has inaugurated the 106th I
ndian Science Congress (ISC-2019) at Jalandhar, Punjab.
The ISC is an annual congregation that witnesses deliberations by top scientific minds of the country.
ii.
The theme for which is
'Future: India-Science and Technology'
. This will be his
5th address to Indian Science Congress
after assuming office as Prime Minister.
5. West Bengal Government Announced 2 Initiatives for Farmers
i. The West Bengal government
announced two welfare initiatives for farmers. Both initiatives, which are part of the
'Krishi Krishak Bondhu'
scheme, will come into effect from 1st January 2019.
ii
The first of the two initiatives will provide
Rs 2 lakh to the family of a deceased farmer.
Under the second initiative,
farmers would get Rs 2,500 twice a year
for growing a single crop on one acre of land.
Static/Current Takeaways Important For IBPS Clerk Mains Exam 2018:
West Bengal CM: Mamata Banerjee, Governor: Keshari Nath Tripathi.
6. Centre Approves Renaming Of Allahabad As Prayagraj
i.
Days before Kumbh Mela, the
Union Home Ministry
has approved the Uttar Pradesh government's proposal to
rename Allahabad as Prayagraj.
In
October
2018
, the Yogi Adityanath-led government had proposed the change in name of Allahabad to Prayagraj.
ii.
A
No Objection Certificate (NOC)
from the MHA will now ensure that names of other institutes in the district, including railway station, High Court and university, are also changed.
Static/Current Takeaways Important For IBPS Clerk Mains Exam 2018:
Agartala Airport renamed as Maharaja Bir Bikram Manikya Kishore Airport.
British-era railway station Robertsgang renamed as Sonbhadra.
Iconic Mughalsarai junction renamed after Deen Dayal Upadhyay.
Chhatrapati Shivaji International Airport in Mumbai renamed as Chhatrapati Shivaji 'Maharaj' International Airport.
7. Important Cabinet Approvals: 2nd January 2019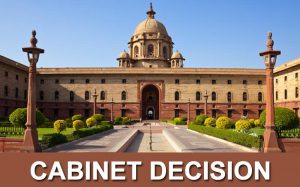 i.
The Union Cabinet chaired by
Prime Minister Narendra Modi
has given the following set of approvals. The important Cabinet Approvals are given as follows:
ii. The Cabinet has approved-
1.
Apprised of MoU between
India and Morocco
on Cooperation in the area of Cyber Security.
2
. Apprised of Progress under NHM and Decisions of Empowered Programme Committee and Mission Steering Group of NHM.
Find Complete Set of Agreements Here
Ranks and Reports
8. Complaints With Bank Ombudsman Surge 25% In FY18: RBI Report
i. The number of complaints registered at banking ombudsman offices have seen a 25% increase in the fiscal year 2018, with the majority of these complaints coming from urban centres owing to increased awareness and poor internal redressal mechanisms of banks.
ii. "The banking ombudsman offices in tier-1 cities like New Delhi, Mumbai, Chennai, Kolkata, Bengaluru and Hyderabad accounted for more than 57% of the total complaints received by all BO offices," the RBI Report on Trend and Progress of Banking in India has stated.
Appointments
9. Saurabh Kumar Appointed As Chairman Of Ordnance Factory Board
i. Saurabh Kumar has been appointed as the Director General of Ordnance Factories (DGOF) and chairman of the Ordnance Factory Board (OFB). Kumar, a 1982-batch Indian Ordnance Factory Service officer, is an M-Tech in mechanical engineering from the Indian Institute of Technology (IIT), Kanpur.
ii. An expert in the manufacture of ordnance, Kumar was on deputation to the Ministry of Defence as the director of planning and coordination from 2002 to 2009.
Static/Current Takeaways Important For IBPS Clerk Mains Exam 2018:
Ordnance Factory Board Headquarters: Kolkata.
10. Hemant Bhargava Appointed LIC's Acting Chairman
i. The government has appointed Hemant Bhargava, Managing Director, Life Insurance Corporation of India, as the Acting Chairman.
ii. The move comes after VK Sharma retired from the top job at LIC on December 31. While traditionally the senior-most MD is appointed the chairman, Bhargava is due to retire in July 2019.
Static/Current Takeaways Important For IBPS Clerk Mains Exam 2018:
Life Insurance in its modern form came to India from England in the year 1818.
Oriental Life Insurance Company started by Europeans in Calcutta was the first life insurance company on Indian Soil.
LIC Headquarters in Mumbai.
Banking News
11. Cabinet Approves Merger of Vijaya Bank & Dena Bank With Bank of Baroda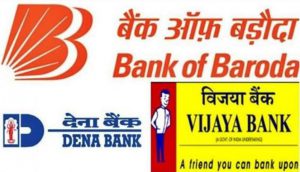 i. The cabinet has approved the merger of Vijaya Bank & Dena Bank with Bank of Baroda. After this merger, Bank of Baroda will become the third biggest public sector bank. The merger will be effective from April 1. This is also the first ever three-way merger in Indian banking.
ii. Bank of Baroda (BoB) finalised the share swap ratio for the merger of Vijaya Bank and Dena Bank with itself. As per the Scheme of Amalgamation, shareholders of Vijaya Bank will get 402 equity shares of BoB for every 1,000 shares held. In case of Dena Bank, its shareholders will get 110 shares for every 1,000 shares of BoB.
12. Sachin's Coach Ramakant Achrekar Passes Away
i. Veteran cricket coach Ramakant Achrekar, who trained Bharat Ratna Sachin Tendulkar and Vinod Kambli, among others, passed away following a heart attack.
ii. He was 87 and breathed his last at his home in Dadar. Achrekar, honoured with Padma Shri in 2010 and Dronacharya Award in 1990, was instrumental in shaping the careers of Tendulkar, Kambli and over a dozen other top cricket stars.
13. Veteran Kannada Actor CH Loknath Passes Away
i. Veteran Kannada actor CH Lokanath passed away after suffering cardiac arrest. He was 91. Lokanath was in the Kannada film industry for nearly six decades and was affectionately addressed as 'Uncle Lokanath' by his fans.
ii. He had acted in over 600 movies and more than 1,000 plays. His famous movies are Bhootayyana Maga Ayyu, Minchina Ota, Nagarahaavu, Nodi Swami Navidru Heege, Katha Sangama and Kittu Puttu.