Daily GK Update 26th, 27th and 28th January 2019 | Daily Current Affairs
Dear Aspirants,
The General Awareness Section
plays an important role in scoring well above cut off marks in any competitive exam. The
Banking Awareness and Static Awareness questions asked in the General Awareness Section are based on Current Affairs mainly.
So you need to prepare well this section to score good marks.
Here is the Daily GK Update to get you acquainted with the top events that made the headlines today!!
National News
1. India's Fastest Indigenous Train Renamed As Vande Bharat Express
i. India's fastest indigenous train which will run from Delhi to Varanasi has been named as Vande Bharat Express. Its previous name was Train 18. The new name has been given after taking suggestions from the general public.
ii. It is a train built completely in India by Indian engineers in a span of 18 months and it is an example that it is possible to make world-class trains under Make in India.
Static/Current Takeaways Important For NIACL AO Mains Exam:
Piyush Goyal is the present Railways Minister of India.
John Mathai was the 1st Railways Minister of Independent India.
The 16-coach train has been built by the Integral Coach Factory, Chennai and cover the distance in 8 hours. It is the first locomotive-less train in the country.
2. Assam Rifles Creates History By Showcasing "Nari Shakti" At Parade
i. The all-women Assam Rifles contingent created history this year by participating for the first time in a Republic Day (26th January) parade. Contingents of the Navy, India Army Service Corps and a unit of Corps of Signals were all led by women officers.
ii. Capt Shikha Surabhi from the Corps of Signals became the first woman to perform bike stunts, alongside her male teammates as part of daredevils. Lt. Bhavana Kasturi, a lady officer, for the first time led a contingent of the India Army Service Corps and Capt Bhavna Syal, a third-generation officer in the armed forces, led the transportable satellite terminal's contingent.


3. PM Modi Dedicates Kochi Refinery Project to Nation
i. Prime Minister Narendra Modi dedicated Kochi Refinery project and IOCL LPG Bottling Plant to the Nation in Kochi, Kerala. Prime Minister also laid a foundation stone for Petrochemical Complex.
ii. PM also laid the foundation stone for Skill Development Institute at Ettumanoor. He laid the foundation stone of AIIMS in Tamil Nadu's Madurai.
4. Roshni, An Android App Developed To Help Visually Impaired Identify Notes
i. The Indian Institute of Technology (IIT), Ropar, has developed an app Roshni that would help the Visually Impaired to recognise currency notes. The app can recognise both old and new notes and gives audio information as to which note you are holding in your hands.
ii. This app was launched in Chandigarh. Roshni is the first Android app, which recognise INR currency notes.
5. Ministry of Defence Launched 'RDP INDIA 2019' App
i. As a new initiative in sync with the Digital India campaign of the Government, Ministry of Defence had launched a mobile app 'RDP India 2019' on the Republic Day, with the intent of making available the highlights of the Republic Day event.
ii. This app contains information about the Parade on Rajpath, New Delhi, including Order of the March, details of the tableaux presented by different States and Ministries, children cultural performances, fly past and names of recipients of Pradhan Mantri Rashtriya Bal Puraskar 2019.
6. BFW, Universal Robots To Co-Create Robots For MSMEs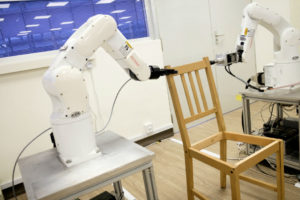 i. Bharat Fritz Werner Ltd (BFW), a Bengaluru-based machining solution provider, has partnered with Universal Robots, a Danish robot maker and a leader in collaborative robots, to co-create robots for MSME sector.
ii. BFW and Universal Robots plan to redefine the production processes by deploying the robotic arms through modular, flexible and user-friendly integration solution platform — Arjun.
7. IRDAI Sets Panel Headed By Praveen Kutumbe To Identify Systematically Important Insurers
i Insurance Regulatory Development Authority of India (IRDAI) has set up a panel headed by Praveen Kutumbe, to identify domestically systematically important insurers (SIIs) and an augmented regulatory framework is logically established in this regard.
ii. Praveen Kutumbe, Member- Finance and Investment, IRDAI, has been asked to submit the report in six months.
Static/Current Takeaways Important for NIACL AO Mains Exam-
IRDAI Chairperson- Subhash Chandra Khuntia, Headquarters- Hyderabad.
8. Nari Shakti Is Oxford Dictionary's Hindi Word Of The Year 2018
i. The Oxford Dictionaries announced 'Nari Shakti' as the Hindi Word of the Year. The Hindi Word of the Year chosen every year, reflects the conversations, ethos of a particular year.
ii. The word this year, Nari Shakti, has been derived from Sanskrit and when broken down, the word 'nari' means women and 'shakti' means power.
9. Madya Pradesh Launched Employment Scheme "Yuva Swabhiman Yojana" For Urban Youth
i. Madhya Pradesh Chief Minister Kamal Nath announced the launch of the 'Yuva Swabhiman Yojana' for youths from the economically weaker sections in urban areas.
ii. Under this scheme, 100 days of employment will be provided to youths from economically weaker sections in urban areas. They will also be given skill training.
Static/Current Takeaways Important for NIACL AO Mains Exam-
Anandiben Patel is the Present Governor of Madhya Pradesh.
10. Kerala To Launch 'Pravasi Dividend Pension Scheme'
i. The Kerala government has floated a 'Pravasi Dividend Pension Scheme' to provide regular pension to Non-Resident Keralites on a one-time payment of Rs 5 lakh. Governor P. Sathasivam announced the scheme during his address to the state Assembly.
ii. There are 2.1 million migrants from Kerala across the world. A non-resident Keralite can invest an amount ranging from Rs 5 lakh to Rs 50 lakh, as a whole or as 6 installments paid within 3 years. Each beneficiary will be entitled to receive pensions ranging from Rs 5,000-50,000 every month, 3 years after the total amount is deposited, at a dividend rate of 12%.
International News
11. Sugarcane Juice Declared As National Drink Of Pakistan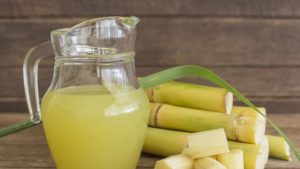 i. The Pakistan government declared sugarcane juice as the "national drink" of the country. They came at this decision after asking People's opinion in twitter to choose one among orange, carrot and sugarcane.
ii. According to the poll, 7,616 people or 81% cast their votes favouring sugarcane juice, 15% voted for orange juice while 4% chose carrot.
Awards
12. Screen Actors Guild (SAG) Awards 2019 Announced: Complete List of Winners
i. "Black Panther" took home the top award for best performance by a cast in a motion picture at the 2019 Screen Actors Guild Awards. On the TV front, "This Is Us" nabbed the ensemble award for drama, while "The Marvelous Mrs. Maisel" won the comedy prize. The award ceremony was held at the Shrine Auditorium in LA.
ii. The 25th annual ceremony highlights performances across film and television. Among individual acting awards, Rami Malek was recognized for playing the iconic Queen frontman Freddie Mercury in "Bohemian Rhapsody" and Glenn Close won for "The Wife."
13. D N Chakraborty Gets Assam Republic Day Journalism Award
i. Assam government has conferred the Republic Day Journalism Award 2019 to veteran journalist and former editor Dhirendra Nath Chakraborty. Chakraborty has been honored for his lifelong contribution to journalism in the state.
ii. The award comprises Rupees one lakh in cash, a citation, the Assamese 'xoraai' (the bell metal memento presented as an honour), 'jaapi' (headgear) and an angavastra.
14. Bharat Ratna Awarded to Nanaji Deshmukh, Dr Bhupen Hazarika and Pranab Mukherjee in 2019
i. The Bharat Ratna is the highest civilian award of the Republic of India. Instituted in 1954, the award is conferred "in recognition of exceptional service/performance of the highest order", without distinction of race, occupation, position, or sex.
ii. The Bharat Ratna Awardees in 2019 are:
1. Pranab Mukherjee
2. Bhupen Hazarika (Posthumously)
3. Nanaji Deshmukh (Posthumously)
15. Padma Awards 2019 Announced: Complete List of Winners (Download PDF)
i. Padma Awards — one of the highest civilian Awards of the country, are conferred in three categories, namely, Padma Vibhushan, Padma Bhushan and Padma Shri.
ii. 'Padma Vibhushan' is awarded for exceptional and distinguished service; 'Padma Bhushan' for distinguished service of high order and 'Padma Shri' for distinguished service in any field. The awards are announced on the occasion of Republic Day every year.
iii. The list comprises 4 Padma Vibhushan, 14 Padma Bhushan and 94 Padma Shri Awards. 21 of the awardees are women and the list also includes 11 persons from the category of foreigners/NRI/PIO/OCI, 3 posthumous awardees and 1 transgender person.
16. India 6th in GDPR Readiness Index: CISCO
i. Nearly 65% of Indian organizations are better prepared for the European Union's General Data Protection Regulation (GDPR), making the country the sixth leading nation globally in the GDPR readiness index, global networking leader, according to CISCO.
ii. The GDPR, which focused on increasing protection for EU residents' privacy and personal data, came into force in May 2018 and organizations globally have been working steadily towards getting ready for it.
17. SBI Card And Etihad Guest Tie-up To Launch Premium Card For International Travel
i. SBI Card and Etihad Guest, the loyalty programme of Etihad Airways, have joined hands to launch a travel-specific Visa credit card for members and Indian travellers. This is the first international co-brand partnership of SBI Card, the country's second-largest credit card issuer.
ii. The card will be available in two variants, Etihad Guest SBI Card and Etihad Guest SBI Premier Card, will bring an unmatched value proposition to Etihad Guest members and international travellers from India.
Sports News
18. Indonesia Masters Title 2019: Complete List of Winners
i. The 2019 Indonesia Masters, officially the DAIHATSU Indonesia Masters 2019, is a badminton tournament that takes place at the Istora Gelora Bung Karno in Indonesia and has a total purse of $350,000.
ii. Anders Antonsen won the men's singles title and Saina Nehwal won the women's singles title.
Ace shuttler Saina Nehwal won her first Indonesia Masters title after three-time world champion Carolina Marin limped out of the final due to a leg injury.
19. Australian Open 2019 Concludes: Complete List of Winners
i. The Australian Open is a tennis tournament held annually in Melbourne Park, Australia. The 2018 Australian Open was the 107th edition of the tournament.
ii. Novak Djokovic from Serbia won the Men's Singles event and Naomi Osaka of Japan won the Women's singles event. Roger Federer was the defending champion.
20. Holder Becomes 1st Top-Ranked Windies Test All-Rounder After Sobers
i. West Indies captain Jason Holder has become the first player from the country in 45 years to top the list of all-rounders in the International Cricket Council Test Player Rankings after slamming an unbeaten double-century that helped script a memorable 381-run win over England in the first Test in Bridgetown.
ii. West Indies legend Gary Sobers was at the top last in March 1974 and Holder has now emulated him following his 202 not out off 229 balls in the second innings in Bridgetown, which is the third highest score by a number eight batsman in Test history after the Pakistan pair of Wasim Akram (257 not out) and Imtiaz Ahmed (209).
21. Oscar-Winning French Composer Michel Legrand Passes Away
i. Oscar-winning French composer Michel Legrand has passed away aged 86. During a career spanning more than half a century, Legrand won three Oscars.
ii. His first was in 1969 for the song 'The Windmills of Your Mind' from the film 'The Thomas Crown Affair'.

Current Affairs Now On INSTAGRAM: