Current Affairs 10th and 11th March 2019 | Daily GK Update
Dear Aspirants,
The General Awareness Section
plays an important role in scoring well above cut off marks in any competitive exam. The
Banking Awareness and Static Awareness questions asked in the General Awareness Section are based on Current Affairs mainly.
So you need to prepare well this section to score good marks.
Here is the Daily GK Update to get you acquainted with the top events that made the headlines today!!
National News


1. Lok Sabha Elections 2019: Polls to be held in 7 phases, starting April 11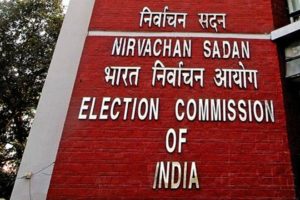 i. Lok Sabha 2019 elections start from April 11, in seven phases, says Election Commission. Code of Conduct for parties kicks in from 10th March and there are close to 90 crore eligible voters. Date of counting will be on the 23rd of May 2019.
ii. Schedule of Lok Sabha polls-
Phase one - 11th April 2019,
Phase two - 18th April 2019,
Phase three - 23rd April 2019,
Phase four - 29th April 2019,
Phase five - 06th May 2019,
Phase six - 12th May 2019,
Phase seven - 19th May 2019,
Date of counting- 23rd May 2019.
2. 3-member Mediation Panel Created By Supreme Court To Settle Ram Mandir-Babri Masjid Case
i. The Supreme Court ordered a court-monitored mediation in the Ram Janmabhoomi-Babri Masjid land dispute case to arrive at a "permanent solution" to the politically and religiously sensitive issue.
ii. The five-judge constitution bench headed by CJI Ranjan Gogoi appointed a panel of 3 mediators in the title suit with Retired Justice Kalifullah chairing the court-appointed and monitored mediation process. The other two members are spiritual leader Sri Sri Ravi Shankar and senior advocate Sriram Panchu.
3. Insolvency And Bankruptcy Board Inks Cooperation Agreement With IFC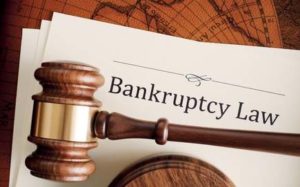 i. The Insolvency and Bankruptcy Board of India (IBBI) has signed a Cooperation Agreement with the International Finance Corporation (IFC), a member of the World Bank Group (WBG).
ii. The agreement will enable IFC to assist IBBI to further build the capacity of insolvency professionals, and insolvency professional agencies for the purposes of the Code. The agreement was signed by K. R. Saji Kumar, Executive Director, IBBI and Jun Zhang, Country Manager, IFC India.
Static/Current Takeaways Important For LIC AAO Mains Exam:
M. S. Sahoo is the Chairperson of Insolvency and Bankruptcy Board of India (IBBI).
4. 14th CII-EXIM Bank Conclave On India-Africa Project Partnerships To Be Held In New Delhi
i. Ministry of Commerce & Industry will be organizing the 14th CII-EXIM Bank Conclave on India-Africa Project Partnerships, in association with Confederation of Indian Industry and EXIM Bank of India in New Delhi.
ii. The event will mark the deepening of India-Africa economic and business ties and pave the way for a whole range of cross-border project partnerships.
Static/Current Takeaways Important For LIC AAO Mains Exam:
The CII-EXIM Bank Annual Conclave was held for the first time in 2005.
5. Madhya Pradesh Government Increases Reservation Quota of OBCs to 27%
i. The Madhya Pradesh government issued an ordinance increasing reservation quota for the Other Backward Classes (OBC) to 27% from the current 14%. The announcement was made by the state's Law and Legal Affairs Minister PC Sharma.
ii. The ordinance was issued and notified after it received the assent from the state's Governor Anandiben Patel.
Static/Current Takeaways Important For LIC AAO Mains Exam:
Madhya Pradesh CM: Kamal Nath, Governor: Anandiben Patel.
International News
6. 116-Year-Old Japanese Woman Honoured As World's Oldest Person Alive By Guinness World Records
i. A 116-year-old Japanese woman who loves playing the board game Othello is being honored as the world's oldest living person by Guinness World Records.
ii. Tanaka was born January 2, 1903, the seventh among eight children. The previous oldest living person was another Japanese woman, Chiyo Miyako, who died in July at age 117.
Appointments
7. Mohammad Shtayyeh Named As Palestinian PM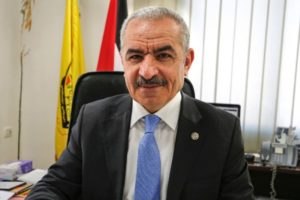 i. Mohammad Shtayyeh has been named as Palestinian Prime Minister by President of Palestinian Authority Mahmoud Abbas. A member of the West Bank's dominant Fatah party is a long time ally of Abbas.
Awards
8. Acko Awarded Coveted Golden Peacock Award 2019 For Innovative Product
i. ACKO General Insurance a new-age digital insurance company was awarded the coveted Golden Peacock Innovative Product Award – 2019, for their contextual micro insurance product -"Ola Ride Insurance". The award ceremony was held in Dubai.
ii. Established by the Institute of Directors, India in 1991, The Golden Peacock Awards for Corporate Leadership and Excellence are now regarded as a benchmark of business excellence, both locally and globally.
Static/Current Takeaways Important For LIC AAO Mains Exam:
Acko's General Insurance Company was Founded in 2016 by Varun Dua.
Its Head office is in Mumbai.
9. India Bags 1st Prize At International 'Golden City Gate Tourism Awards 2019' In Berlin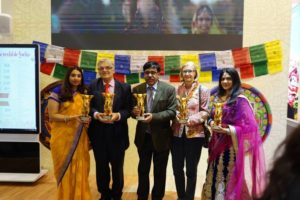 i. The Ministry of Tourism, Government of India has won the First Prize in the category of TV Cinema Spot at the prestigious international Golden City Gate Tourism Awards 2019. The awards were received by Yogendra Tripathi, Secretary, Tourism at ITB, Berlin.
ii. Following promotional films/television commercials produced by the Ministry as part of its Incredible India 2.0 Campaign received the awards:
Yogi of the Racetrack,
The Reincarnation of Mr. and Mrs. Jones,
Sanctuary in Paris,
Maharani of Manhattan and,
Masala Master Chef.
Banking News
10. Korea Exim Bank Extends Rs 4,100 crore Loan for Vizag Metro
i. Korea Exim Bank has come forward to extend a Rs 4,100 crore loan for Visakhapatnam (VIZAG) Metro Rail project
ii. The state government had earlier sent a proposal in this regard to the Central government, which in turn forwarded it to Korea Exim Bank.
Static/Current Takeaways Important For LIC AAO Mains Exam:
Korea Exim Bank Headquarters in: Seoul, Founded in: 1976, Chairman and President: Sung-soo Eun.
HDFC Life MD and CEO: Vibha Padalkar, Head Office in: Mumbai, Maharashtra.
11. In a 1st, SBI Links Interest On Most Savings Account Deposits To RBI Repo Rate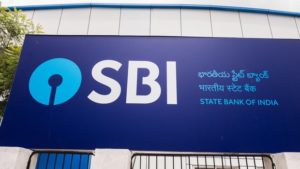 i. State Bank of India
has become the
first domestic bank to link the interest rate it offers on savings account deposits to an external benchmark — the Reserve Bank of India's repo rate.
ii. SBI announced the following changes:
Savings accounts with deposits above Rs 1 lakh would be priced at 2.75% below the prevailing repo rate of 6.25%. The effective rate works out to be 3.5%, which is unchanged from the prevailing rate on savings accounts.
Cash credit accounts and overdraft facilities over Rs 1 lakh would be priced at 2.25% over the repo rate. At the prevailing repo rate of 6.25%, this would mean a floor price of 8.5%.
For all other floating rate products, including retail and corporate loans, the impact of SBI's decision to link savings account deposit rates to the repo rate will be felt indirectly. These loans will continue to be linked to the 1-year MCLR (marginal cost lending rate).
For savings account holders with balances up to Rs 1 lakh and borrowers with cash credit and overdraft limits up to Rs 1 lakh, interest rates will remain fixed.
Static/Current Takeaways Important For LIC AAO Mains Exam:
SBI Chairperson: Rajnish Kumar, Headquarters: Mumbai, Founded: 1 July 1955.
Sports News


12. Finland Boxing Tournament: India Wins 1 Gold, 4 Silver
i. Kavinder Singh Bisht in the 56kg-category struck gold while Shiva Thapa in the 60kg category and three others claimed silver medals to end a fine Indian campaign at the 38th GeeBee Boxing Tournament in Helsinki, Finland.
ii. Bisht defeated Commonwealth Games bronze-medallist Hussamuddin in the 56kg summit clash. Signing off with silver medals were three-time Asian medallist Shiva Thapa, Govind Sahani, Commonwealth Games bronze-medallist Mohammed Hussamuddin and Dinesh Dagar.

Static/Current Takeaways Important For LIC AAO Mains Exam:

You may also like to Read: