Dear Aspirants,
The General Awareness Section plays an important role in scoring well above cut off marks in any competitive exam. The Banking Awareness and Static Awareness questions asked in the General Awareness Section are based on Current Affairs mainly. So you need to prepare well this section to score good marks. Here is the Daily GK Update to get you acquainted with the top events that made the headlines today!


1. Health Minister Chairs Meeting To Review Status Of RNTCP In New Delhi
i. The Health Minister Dr. Harsh Vardhan, chaired a high-level meeting to review the status of the Revised National Tuberculosis Control Program (RNTCP) in New Delhi.
ii. During the meeting, Dr Vardhan directed the officials for taking up the elimination of TB on a Mission Mode, which would include all stakeholders to come together for an aggressive strategy for TB free India by 2025.
2. 14th Organisation of Islamic Cooperation Summit Held In Mecca
i. The 14th summit of the Organisation of Islamic Cooperation (OIC) held in Mecca, Saudi Arabia was hosted by Saudi King Salman bin Abdul Aziz Al Saud.
ii. The official agenda of meeting was to address 'current issues in Muslim world' and 'recent developments in a number of OIC member states.
Static/Current Takeaways Important For LIC AAO Mains 2019:
The organization of Islamic Cooperation (OIC) is the second largest inter-governmental organization after the United Nations with a membership of 57 states.
The Organization was established upon a decision of the historical summit which took place in Rabat, the Kingdom of Morocco on 25 September 1969.
Secretary-General of Organization of Islamic Cooperation is Yousef Bin Ahmad Bin Abdul Rahman Al-Othaimeen.
3. '2nd Global Disability Summit' To Be Held In Buenos Aires
i. The '2nd Global Disability Summit' will be held in Buenos Aires, Argentina. The Indian delegation will be headed by Union Minister for Social Justice and Empowerment Thaawarchand Gehlot.
ii. The objective of the summit is to deliberate on issues across the world concerning empowerment and inclusion of Persons with Disabilities (PwDs) and to work out a mechanism for enabling them to live an independent and dignified life.
Static/Current Takeaways Important For LIC AAO Mains 2019:
The '1st Global Disability Summit' was held in London in July 2018.


4. Nirmala Sitharaman To Attend G20 Finance Ministers' Meeting In Japan
i. Finance Minister Nirmala Sitharaman will attend the two-day meeting of G-20 Finance Ministers and central bank governors in Japan. This will be the first overseas visit of Sitharaman as the Finance Minister.
ii. She took charge as the first full-time woman Finance Minister of the country, recently. RBI Governor Shaktikanta Das is also likely to attend the meeting at Fukuoka in Japan.
Static/Current Takeaways Important For LIC AAO Mains 2019:
Saudi Arabia will host the G20 summit in November 2020.
5. L&T Financial Services Launches 'Digital Sakhi' in Tamil Nadu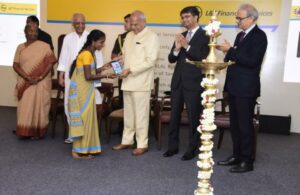 i. L&T Financial Services' (LTFS) 'Digital Sakhi', an educational programme aimed at digital financial inclusion of rural women, was launched in two villages of Villupuram district in Tamil Nadu.
ii. LTFS in association with Sri Aurobindo Society will train and develop a team of 100 rural women (Digital Sakhis) as digital enablers, who in turn, will train about 40,000 others in using digital modes of payments.
6. Tamil Nadu Gets $287 million World Bank Loan For Healthcare Reform
i. The Centre, the Tamil Nadu Government and the World Bank have signed a $287-million loan agreement for the Tamil Nadu Health System Reform Programme (TNHSRP).
ii. TNHSRP aims to improve the quality of healthcare, reduce the burden of non-communicable diseases (NCDs), and fill equity gaps in reproductive and child health services in the State, according to an official statement.
Static/Current Takeaways Important For LIC AAO Mains 2019:
Tamil Nadu CM: Edappadi K. Palaniswami, Governor: Banwarilal Purohit.
7. Sunder Pichai, Nasdaq's Friedman To Receive 2019 Global Leadership Award
i. In the United States, Google's India-born CEO Sundar Pichai and Nasdaq president Adena Friedman have been chosen for the prestigious Global Leadership Awards 2019 by business advocacy group USIBC in recognition of the two companies' contribution as the leading technology-driven platforms.
ii. The award by Washington-based US-India Business Council (USIBC) would be conferred upon Indian-American Pichai, 46, and Friedman, 50, during 'India Ideas Summit'.
8. Malayalam Actor Sheela J.C. Honoured With J.C. Daniel Award
i. Malayalam Actor Sheela J.C. has won the J.C. Daniel Award, the highest honour in Malayalam cinema.
ii. She is only the second woman to get it, after Aranmula Ponnamma in 2005. She won the State and National Awards for the Second Best Female Actor for Akale.
9. World Bank Retains Growth Forecast For Indian Economy At 7.5%
i. The World Bank retained its forecast of India's growth rate at 7.5% for the current financial Year 2019/20.
ii. In its Global Economic Prospects report, the World Bank also mentioned that growth rate is expected to remain the same for the next two fiscals.
Static/Current Takeaways Important For LIC AAO Mains 2019:
World Bank Headquarters in: Washington DC, USA, Established in: 1944, President: David Malpass.


10. JLR Inks Pact With BMW To Develop Next-Gen Electric Vehicles
i. Tata Motors-owned Jaguar Land Rover has joined hands with BMW to develop next-generation electric drive systems.
ii. The two partners will invest jointly in research and development, engineering and procurement with an aim to provide the necessary economies of scale to support increased consumer adoption of electric vehicles.
11. Global Gender Equality Index Released: India Ranks 95, Denmark Tops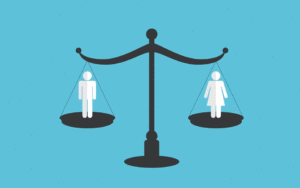 i. India ranked 95th out of 129 countries in a new index that measures global gender equality looking at aspects such as poverty, health, education, literacy, political representation and equality at the workplace. The list was topped by Denmark.
ii. Chad was placed at bottom most position (129th). The Sustainable Development Goals Gender Index has been developed by UK-based Equal Measures 2030, a joint effort of regional and global organizations.
12. RBI Releases Report On 'Benchmarking India's Payment Systems'
i. The report on 'Benchmarking India's Payment Systems' which was released mentions that the country is "strong" in areas like having necessary laws and cash in circulation per capita.
ii. The report provides a comparative position of the payment system ecosystem in India relative to comparable payment systems and usage trends in other major countries.
13. World Environment Day: 5th June
i. Since its inception in 1974, World Environment Day is celebrated every year on June 5th in more than 100 countries.
ii. The theme for World Environment Day 2019 is 'Beat Air Pollution'.
Static/Current Takeaways Important For LIC AAO Mains 2019:
Dr Harsh Vardhan is the present Minister of Earth Sciences.


14. International Day For The Fight Against Illegal, Unreported And Unregulated Fishing: 5 June
i. International Day for the Fight against Illegal, Unreported and Unregulated Fishing is organized every year on 5th June.
ii. According to the UN Food and Agriculture Organization (FAO) illegal, unreported and unregulated fishing activities are responsible for the loss of 11–26 million tonnes of fish each year, which is estimated to have an economic value of US$10–23 billion.
Static/Current Takeaways Important For LIC AAO Mains 2019:
The Food and Agriculture Organization (FAO) is a specialized agency of the United Nations that leads international efforts to defeat hunger.
FAO Founded in: October 1945, Headquarters: Rome, Italy, Current Director-General: José Graziano da Silva.
15. Indian Jr. Women's Hockey Team Clinch Cantor Fitzgerald U21
i. The Indian junior women's hockey team clinched the Cantor Fitzgerald U21 International 4-Nations title after beating Ireland 1-0 in the final at Dublin, Ireland.
ii. The win meant India ended the tournament with an unblemished record. With three goals in four games, Mumtaz Khan finished as the highest goal scorer of the tournament.
16. Sidharth Rawat Wins ITF Men's Futures Tennis Title
i. Third seed Sidharth Rawat defeated Rio Noguchi of Japan to clinch his maiden title in the $25,000 ITF men's Futures tennis tournament. The tournament was held in Thailand.
17. Ashis Ray's Book On World Cup "Cricket World Cup: The Indian Challenge" Launched
i. "Cricket World Cup: The Indian Challenge" – a book on the history of the tournament from an Indian perspective by veteran broadcaster and writer Ashis Ray – has been formally unveiled by the chief executive of the England and Wales Cricket Board, Tom Harrison.
18. Veteran Comedian And Theatre Actor Dinyar Contractor Passes Away
i. Veteran comedian, film and theatre actor Dinyar Contractor passed away aged 79. He had been suffering from various age-related illnesses.
ii. The actor had featured in several Bollywood films including 'Baadshah', and 'Khiladi' along with television shows like 'Khichdi' and 'Hum Sab Ek Hain', and was also awarded the Padma Shri in January 2019.​