Read the most important current affairs of 10 November 2023. Today Current Affairs covers the headlines on Nationwide Ban On Firecrackers, Winter Session of Parliament, Italian Brand Enters Indian Market, Dubai Air Show 2023.

Top 16 Current Affairs and News Headlines of 10 November 2023
National News
1.Supreme Court: Nationwide Ban On Use Of Barium And Other Prohibited Chemicals In Firecrackers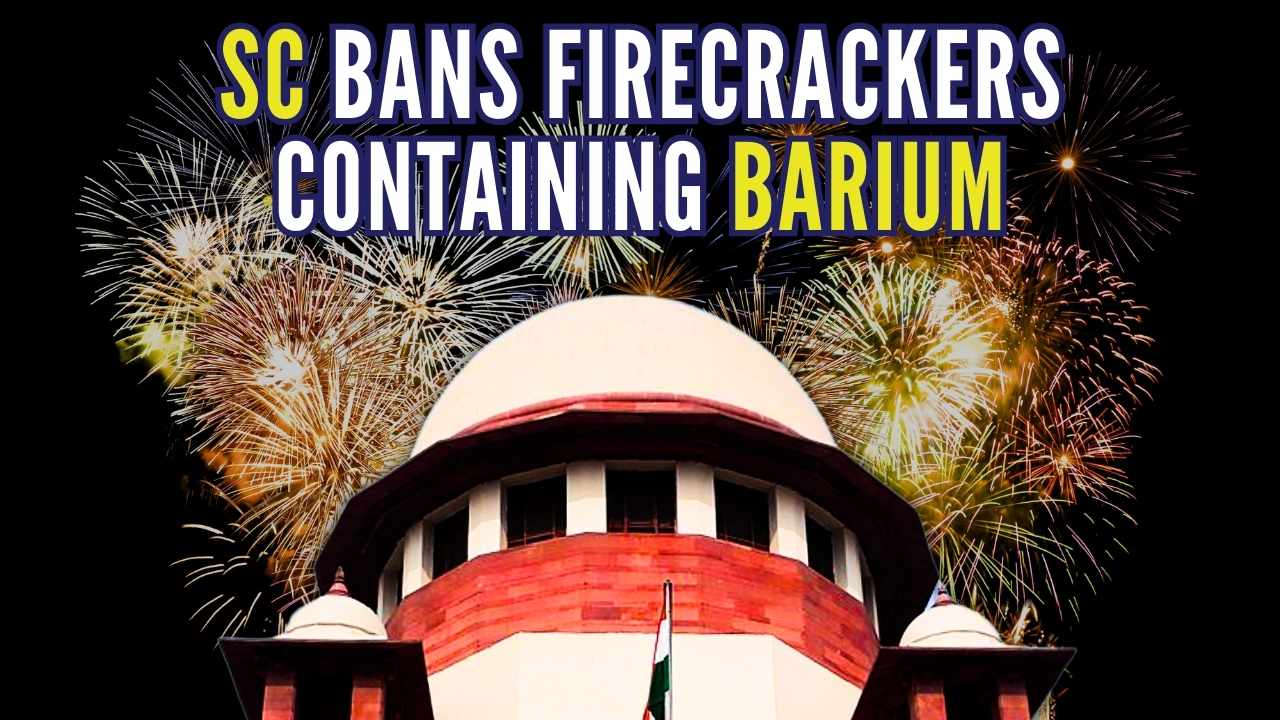 In a recent clarification, the Supreme Court of India emphasized that its directive, issued in the 2021 order, banning the use of barium and other prohibited chemicals in firecrackers applies not only to the National Capital Region but to the entire country.
In October 2018, the Supreme Court took a significant step by imposing a ban on the production and sale of all crackers except 'green crackers' and those designed to emit reduced emissions, commonly referred to as improved crackers.
The court also prohibited the manufacture and sale of 'joined crackers,' which are long rows of crackers joined together.
Additionally, the use of barium salts in fireworks was banned, and it was mandated that the noise levels of the crackers should adhere to permissible limits.
2.Winter Session of Parliament Scheduled for December 4 – 22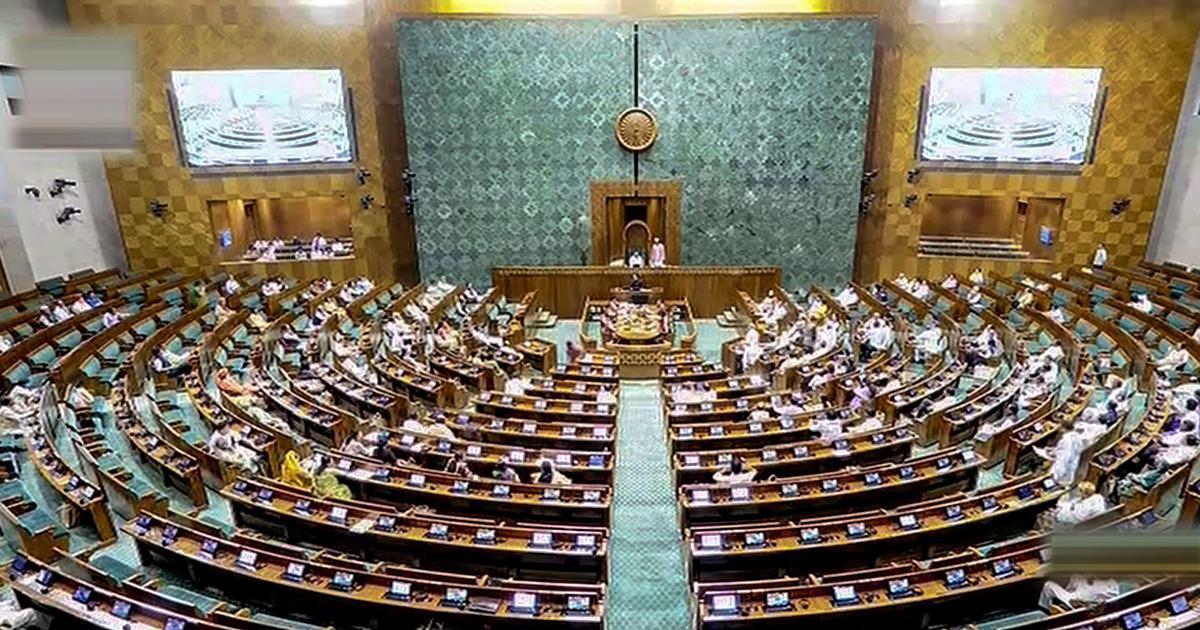 The winter session of the Indian Parliament is set to convene from December 4 to December 22, as announced by Union Parliamentary Affairs Minister Prahlad Joshi on November 9.
During the winter session, a total of 15 meetings will be held to deliberate on a range of issues concerning the nation. These discussions are expected to address critical legislative matters and more.
One of the prominent items on the agenda is a bill related to the appointment of the Chief Election Commissioner and Election Commissioners.
This proposed bill includes a provision that would elevate the status of these officials to that of Cabinet Secretary, which is currently equivalent to a Supreme Court judge.
3.Kozhikode and Gwalior Join UNESCO Creative Cities Network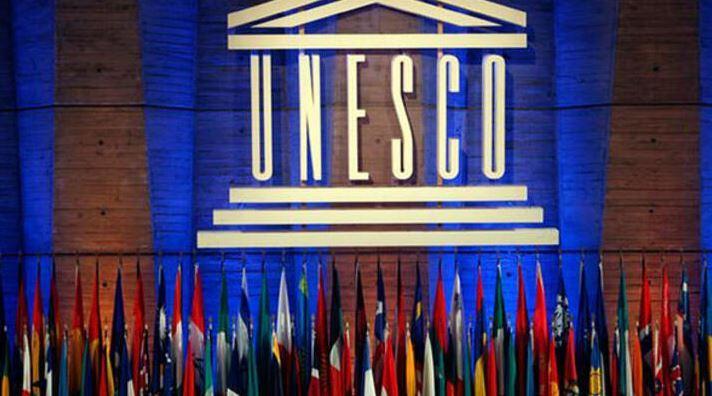 In a recent announcement, UNESCO welcomed 55 new cities into its Creative Cities Network (UCCN), which focuses on promoting creativity as a strategic factor in urban development.
Notably, two Indian cities, Kozhikode and Gwalior, made their mark by joining this esteemed network.
Kozhikode, situated in Kerala, stands out as the first Indian city to be designated as the 'City of Literature' by UNESCO, marking a historic achievement.
Gwalior, located in Madhya Pradesh, has earned the distinction of being designated as the 'City of Music' by UNESCO, following in the footsteps of Varanasi, which received this recognition in 2015.
4.CJI DY Chandrachud Inaugurates Mitti Cafe In Supreme Court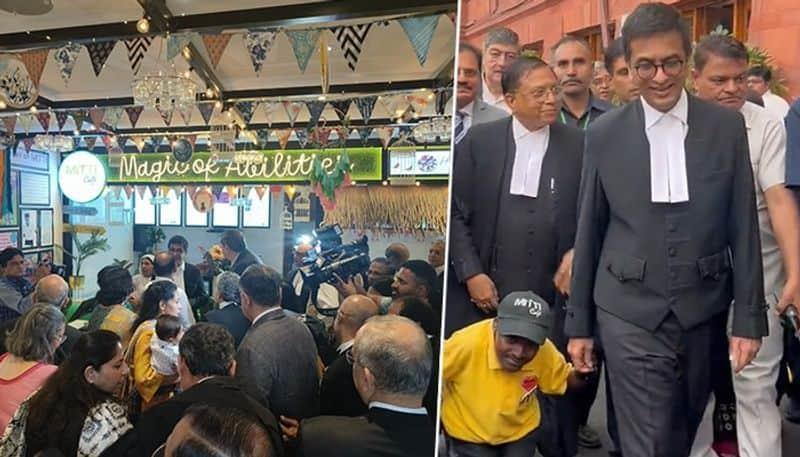 Chief Justice of India (CJI) DY Chandrachud inaugurated 'Mitti Cafe', a unique establishment situated within the Supreme Court premises.
This cafe stands out for being entirely managed by individuals with disabilities, encompassing those who are visually impaired, have cerebral palsy, and are paraplegic.
'Mitti Cafe' has already established 38 outlets in various parts of the country. Moreover, during the COVID-19 pandemic, they provided six million meals, showcasing the potential of inclusive employment and meaningful contributions by differently-abled individuals.
International News
5.UK to Add India to Safe States List, Restrict Asylum Rights for Illegal Migrants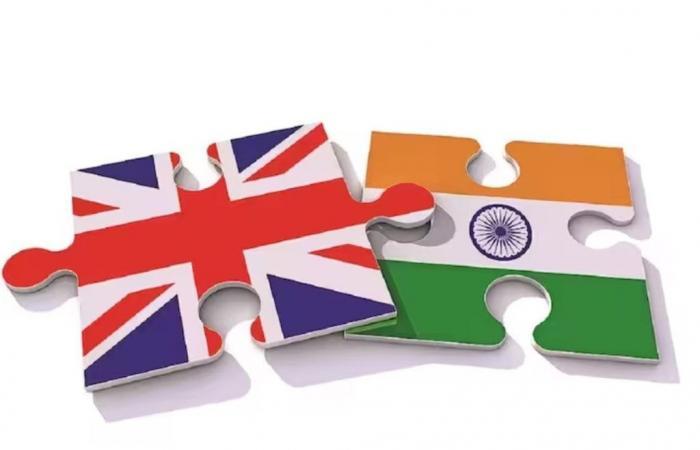 The United Kingdom has put forth plans to include India in an expanded list of safe states, which will have significant implications for individuals arriving in the UK illegally from these countries.
This move aims to expedite the process of returning Indian nationals who have traveled illegally from India and simultaneously eliminate their chances of seeking asylum in Britain.
India and Georgia are the two countries featured in the draft legislation that has been laid in the House of Commons.
The inclusion of these countries has been justified based on the premise that citizens from these nations are not typically at risk of persecution.
6.Russia pulled out of Treaty of Conventional Armed Forces in Europe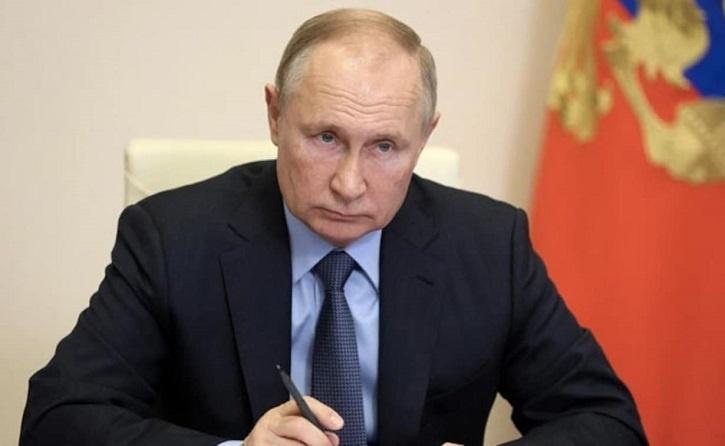 Russia has formally withdrawn from the Treaty on Conventional Armed Forces in Europe (CFE), citing NATO's expansion as a barrier to cooperation.
The move follows Russia's recent revocation of the Comprehensive Nuclear Test Ban Treaty (CTBT) and a test launch of an intercontinental ballistic missile.
Signed in 1990 after the fall of the Berlin Wall, the CFE aimed to limit conventional arms and prevent a rapid build-up of forces between Cold War rivals.
Economy News
7.RBI allows NRIs to buy Sovereign Green Bonds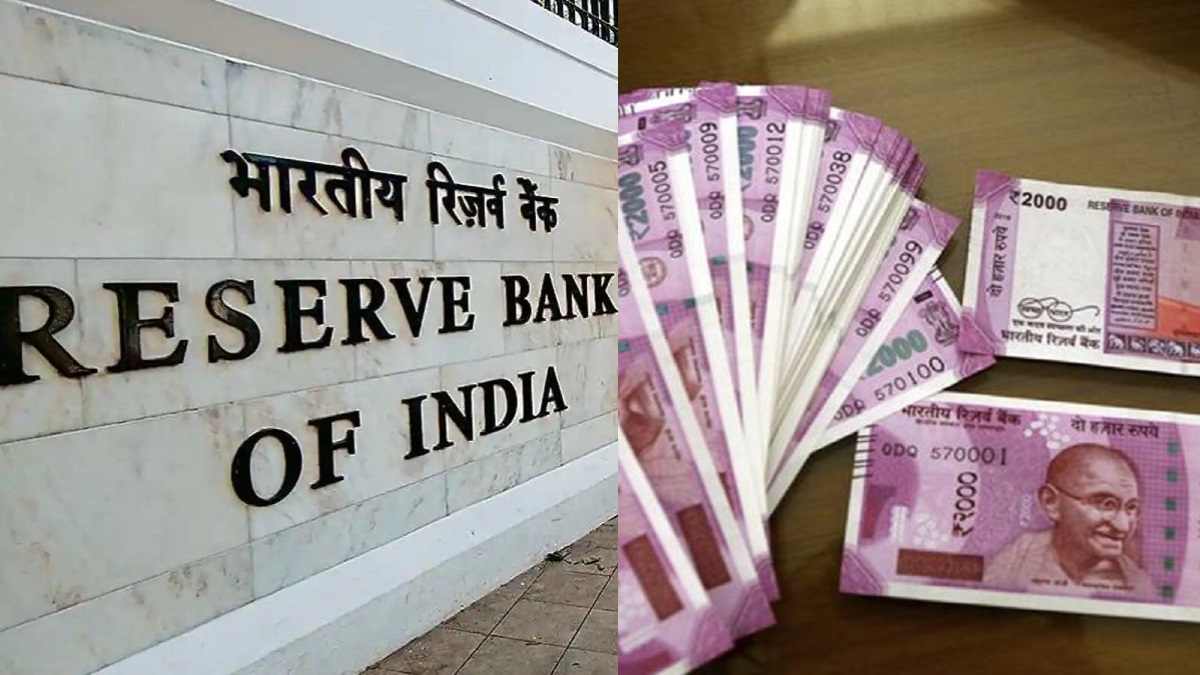 The Reserve Bank of India (RBI) has issued a notification, granting Non-Resident Indians (NRIs) unrestricted investment access to the Government's Sovereign Green Bonds for the fiscal year 2023-24.
The RBI circular designates all Sovereign Green Bonds issued in 2023-24 as 'specified securities' under the Fully Accessible Route (FAR). This move enhances investment opportunities for NRIs in these environmentally focused bonds.
The RBI's decision opens doors for NRIs to actively participate in financing eco-friendly initiatives by investing in Sovereign Green Bonds. This aligns with the growing trend of environmentally conscious investments globally.
Defence News
8.Indian Air Force Arrives For Dubai Air Show 2023
An Indian Air Force (IAF) contingent has touched down at the Al Maktoum International Airport in Dubai, signalling their participation in the prestigious Dubai Airshow, a biennial event set to enthrall aviation enthusiasts from November 13 to 17, 2023.
Two of India's indigenous aircraft, the Light Combat Aircraft (LCA) Tejas and the Advanced Light Helicopter (ALH) Dhruv, are set to steal the spotlight at the Airshow.
The Tejas will engage in both static and aerial displays, showcasing its prowess, while the Sarang Helicopter Display Team promises to mesmerize the audience with their exceptional formation aerobatics skills.
Business News
9.Italian Luxury Brand, Brioni, Enters Indian Market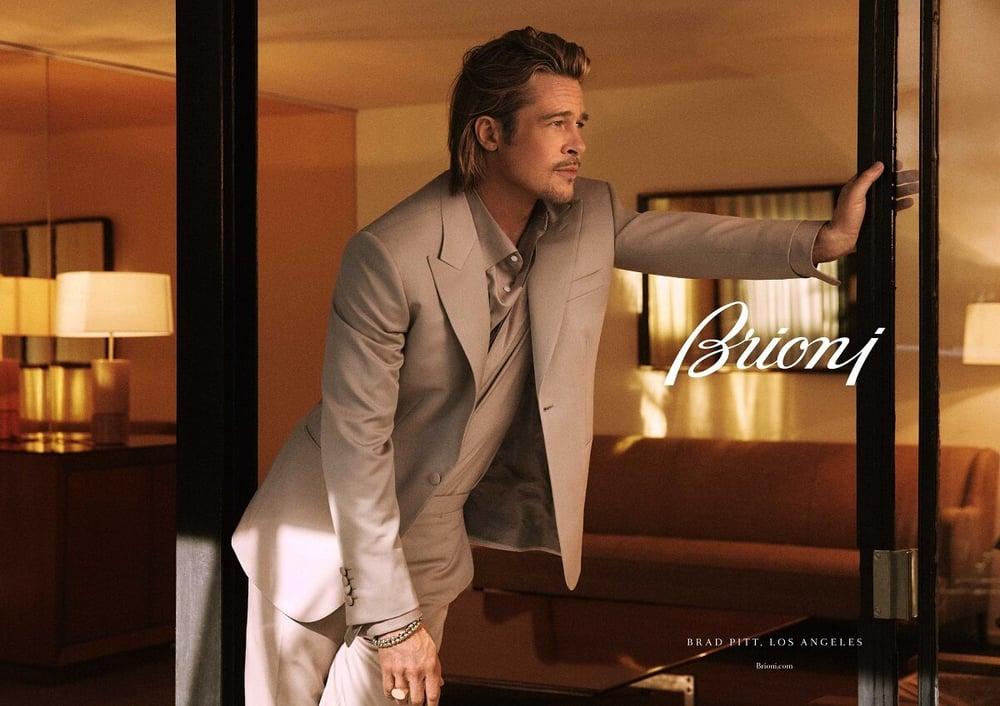 French luxury group Kering's esteemed menswear brand, Brioni, has officially landed in India, with the help of DS Luxury, a distinguished entity under the umbrella of Dharampal Satyapal Group Limited.
The brand's first boutique is set to grace Delhi's upscale retail landscape at the Chanakya mall. India's luxury goods market, though relatively small on a global scale, is experiencing remarkable growth.
According to research firm Euromonitor International, the country's luxury goods market is among the world's fastest-growing. Projections indicate that it will reach $8.5 billion in 2023, reflecting a substantial increase of $2.5 billion over 2021.
10.InterGlobe Enterprises ties up with US-based Archer for air taxi service
InterGlobe Enterprises, a major shareholder in IndiGo, has announced a strategic partnership with Archer Aviation Inc, a US-based company specializing in electric vertical takeoff and landing (eVTOL) aircraft.
The collaboration aims to introduce and operate an all-electric air taxi service in India. The parties plan to finance the acquisition of up to 200 Archer Midnight aircraft for operations in India.
Initial focus cities include Delhi, Mumbai, and Bengaluru. The goal is to transform mobility across Indian cities, providing quick and efficient transportation solutions.
Appointments News
11.N. Srikant Appointed As Additional Secretary In MNRE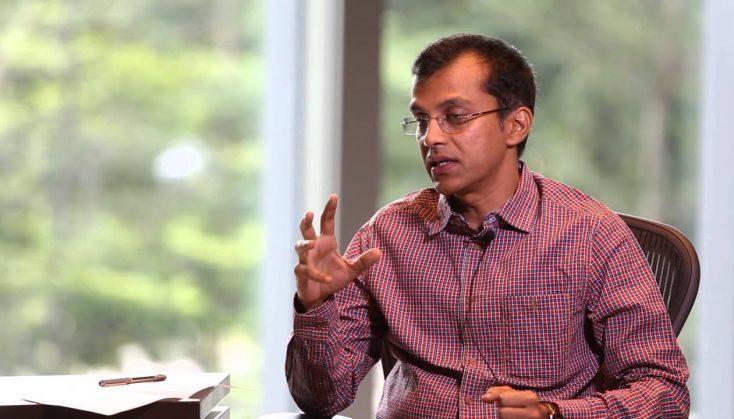 Andhra Pradesh cadre IAS officer N. Srikant has been appointed as the additional secretary of the Union Ministry of Power and New and Renewable Energy, as per an official release.
Mr. Srikant, a 1998-batch officer of the All India Services, has a rich and diverse career trajectory. He was previously serving as a joint secretary in the Union Cabinet.
His roles have extended beyond state boundaries, including serving as the first Commissioner of AP Capital Region Development Authority and as the Chairman and Managing Director of AP-Transco.
One of his notable achievements was overseeing the declaration of savings amounting to ₹4,783 crore by the AP power utilities.
Sports News
12.Australian Cricketer Meg Lanning Announces Retirement From International Cricket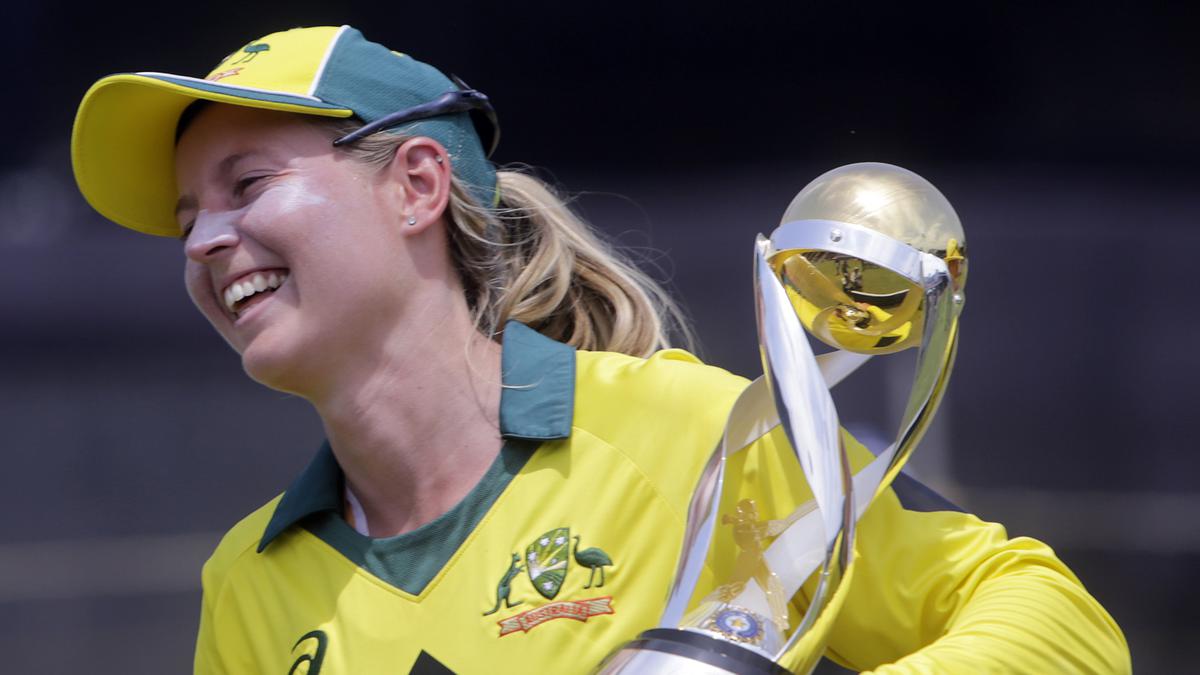 Australia women's national team captain Meg Lanning, a stalwart of the cricketing world, has officially announced her retirement from international cricket. Her remarkable career spanned 241 matches which included seven World Cup titles.
Meg Lanning, in her 13-year international career, played six Tests, 103 one-day internationals (ODIs), and 132 Twenty20 internationals (T20Is).
Meg Lanning leaves behind an impressive statistical record, amassing 8,352 runs in international cricket since her debut in 2010. This total includes an outstanding 17 centuries and 38 half-centuries.
Notably, in just her second ODI, Lanning became the youngest Australian to score an international century, a record she still holds today.
13.Maharashtra Clinch Raja Bhalindra Trophy For First Time Since 1994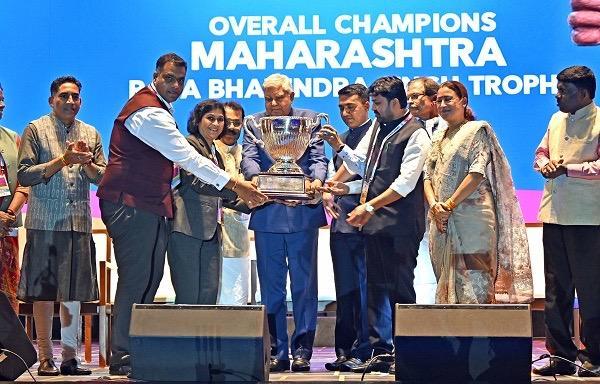 Maharashtra emerged as the undisputed champions in the 2023 National Games, claiming the top spot in the medal tally and securing the prestigious Raja Bhalindra Singh Rolling Trophy for the overall championship.
Maharashtra secured an impressive haul of 80 gold medals, 69 silver medals, and 79 bronze medals, totaling 228 medals.
The Services Sports Control Board (SSCB) maintained their outstanding performance, securing the second position in the medal tally.
Haryana, a powerhouse in Indian sports and the state with the most medalists at the Asian Games, claimed the third position.
Science & Technology News
14.Samsung Unveils Its Generative AI Model Samsung Gauss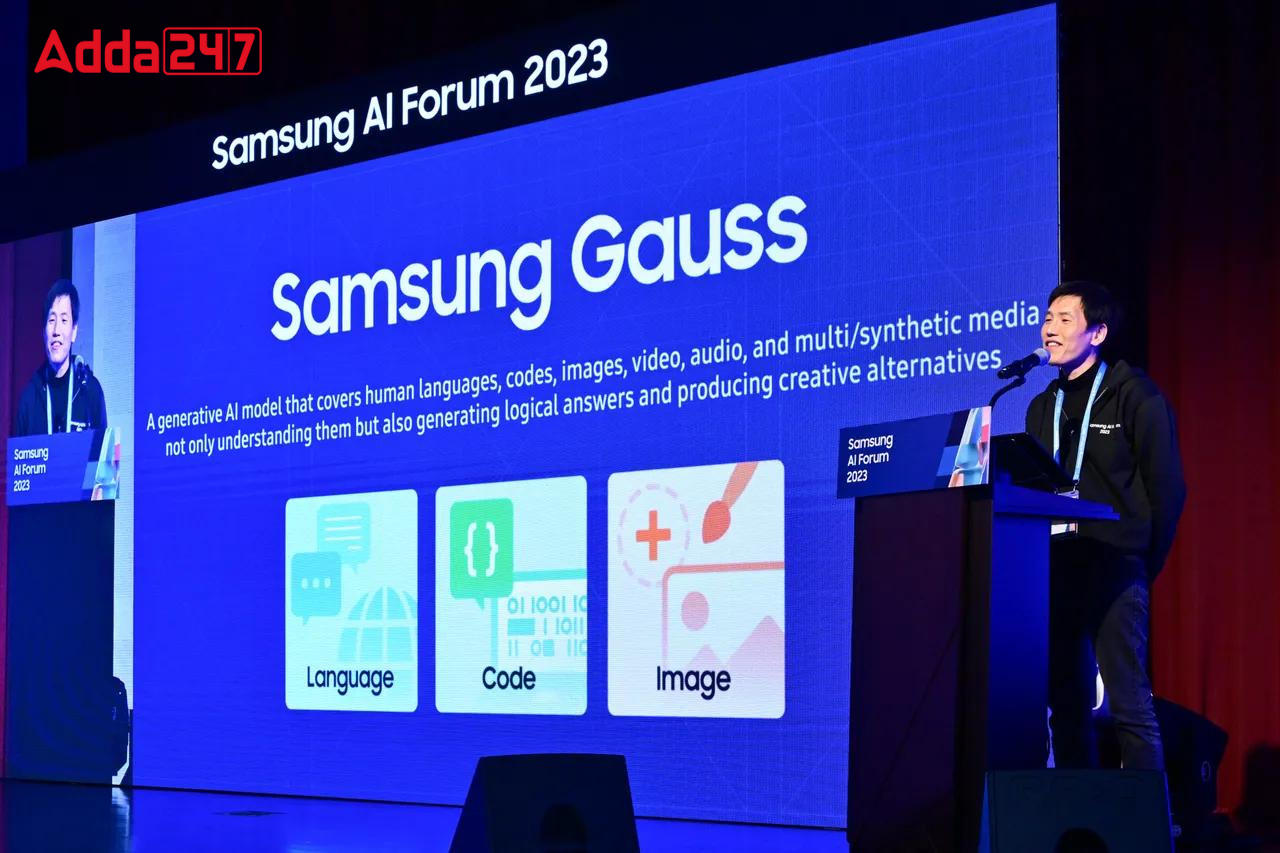 Samsung has taken a significant leap into the world of generative artificial intelligence (AI) with the public revelation of its groundbreaking model, Samsung Gauss.
Named after the renowned mathematician Carl Friedrich Gauss, credited with establishing the normal distribution theory, Samsung Gauss marks the South Korean tech giant's ambitious stride toward utilizing AI to enhance the lives of consumers globally.
Samsung is committed to safeguarding user privacy by allowing on-device application of Gauss models. This approach ensures that private information remains secure and under the user's control.
15.SpaceX Launched Its 29th Mission To Deliver Research Gear And Equipment To The ISS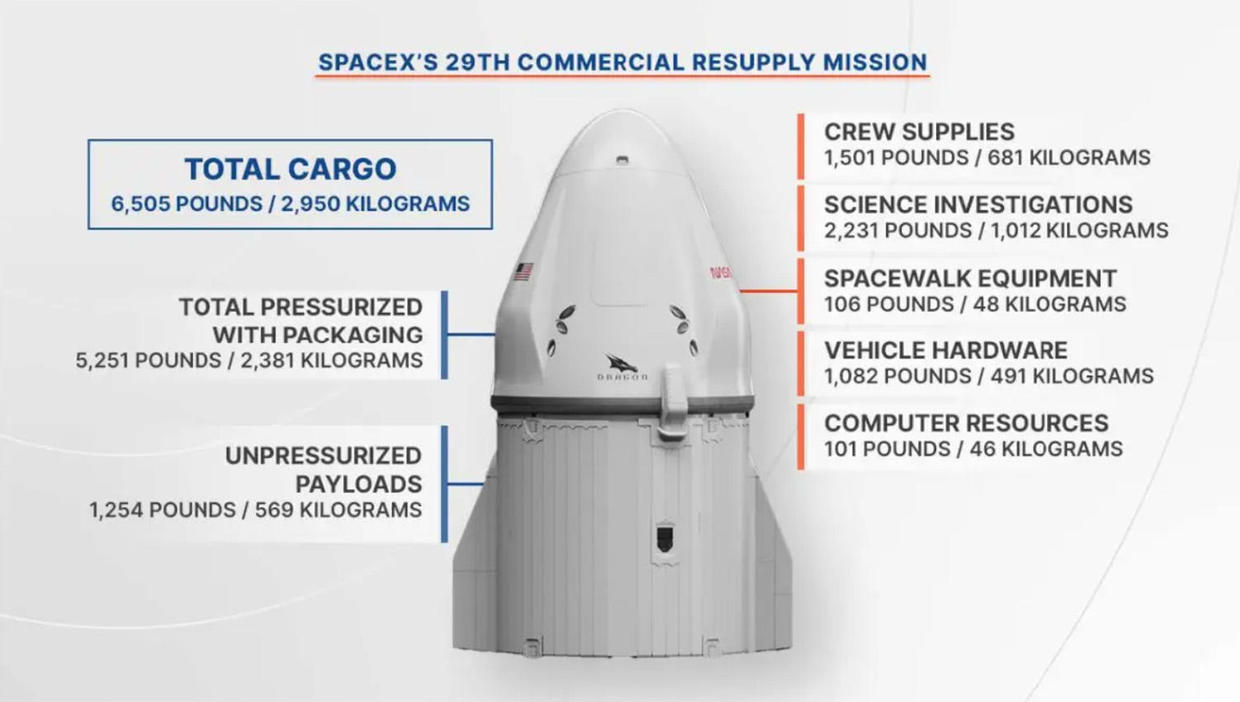 SpaceX's Cargo Dragon embarked on its 29th mission to the International Space Station (ISS), launching from the iconic Pad 39 at the Kennedy Space Center in Florida at 8:28 p.m. EDT (Eastern Daylight Time) on November 9th.
This mission marked the 29th Cargo Dragon flight to the space station and the second voyage for capsule C-211. The primary mission objective is to transport vital research gear and equipment to the ISS.
Among the cargo is an experimental high-speed laser communications package designed to revolutionize data transmission using infrared laser beams, surpassing the capabilities of traditional radio systems.
16.'Mika' Becomes World's First AI Human-Like Robot CEO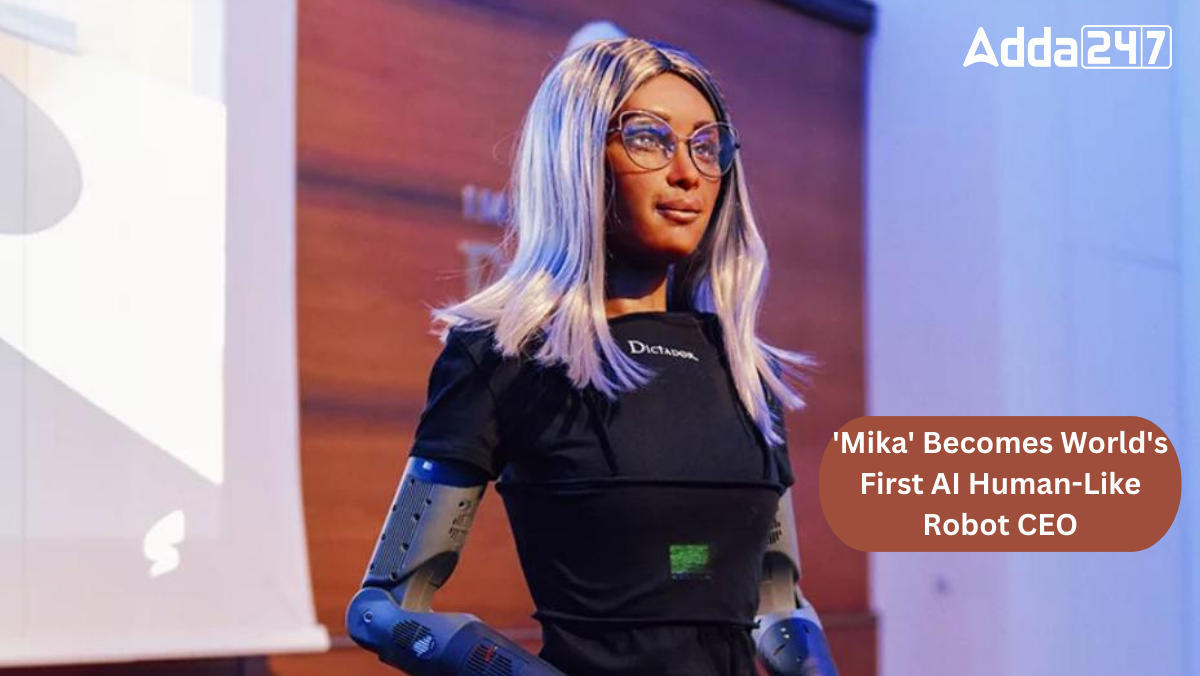 Hanson Robotics and Dictador, a Polish run company, have appointed the world's first humanoid robot CEO named Mika.
This innovative project aims to blend advanced artificial intelligence and machine learning with the unique values of the company.
Mika utilizes advanced AI and machine learning algorithms to swiftly and accurately process data.
Important Current Affairs of 10 November 2023
Get all the International, National, Sports, Economy, latest schemes and appointments and current affairs updates with Adda247 Headlines of the day. Adda247 headlines of the day brings you the best accumulation of the daily updates. Stay updated with us!