The General Awareness section constitutes a major part of a competitive examination and needs your undivided attention. The questions which are asked in the exam are generally framed on National News, International News, State News, Sports, Awards, Summits, Schemes, Books & Authors, Ranks & Reports, Important Days, Economy, Defence, Science & Technology etc. To excel in this section of the competitive examinations you are required to cover the above area

To complement your preparation for General Awareness section of the upcoming exams like SBI Clerk Mains, RBI Assistant Mains and NABARD Grade A Prelims, we are providing you General Awareness Quiz of 10th April 2020 covering the following topics: National Stock Exchange, Croatia, Bishwa Ijtema.
Q1. Where is National Stock Exchange (NSE) inauguarted its Knowledge Hub?
(a) Bhopal
(b) Dehradun
(c) Pune
(d) Mumbai
(e) New Delhi
Q2. Union Minister of Petroleum and Natural Gas Dharmendra Pradhan will inaugurated __________ campaign to spread the message of fuel conservation and greener environment across India.
(a) Samakaksh
(b) Upayukt
(c) Samarthaang
(d) Saksham
(e) Samarth
Q3. Who among the following has won Croatia's presidential election recently?
(a) Kolinda Grabar-Kitarovic
(b) Stjepan Mesic
(c) Zoran Milanovic
(d) Ivo Josipovic
(e) Franjo Tudman
Q4. Where is 1st phase of "Bishwa Ijtema" held recently?
(a) Kathmandu, Nepal
(b) Dhaka, Bangladesh
(c) Thimphu, Bhutan
(d) Jakarta, Indonesia
(e) Male, Maldives
Q5. Where is the World Future Energy Summit 2020 held?
(a) Abu Dhabi
(b) Manama
(c) Kuwait City
(d) Muscat
(e) Doha
Solutions
S1. Ans.(e)
Sol. National Stock Exchange (NSE) Knowledge Hub inaugurated in New Delhi. The Hub will assist the banking, financial services and insurance (BFSI) sector.
S2. Ans.(d)
Sol. Union Minister of Petroleum and Natural Gas Dharmendra Pradhan will be inaugurated "Saksham" campaign. "Saksham" is a fuel conservation mega campaign of Petroleum Conservation Research Association (PCRA).
S3. Ans.(c)
Sol. Zoran Milanovic has won Croatia's presidential election.
S4. Ans.(b)
Sol. The first phase of "Bishwa Ijtema" has commenced in Dhaka, Bangladesh. It is the second largest congregation of Muslim community after Hajj.
S5. Ans.(a)
Sol. The World Future Energy Summit commences in Abu Dhabi with the theme "Rethinking Global Consumption, Production, and Investment".
To attempt the complete quiz refer to the links given below:
Start Your Preparation for RBI Assistant Mains? Fill this form to get free Study Material
You may also like to read: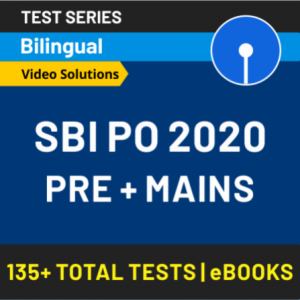 Watch the Current Affairs Show for RBI Assistant/SBI Clerk Mains and other Competitive Exams.