Current Affairs 7th December 2018: Daily GK Update
Dear Aspirants,
The General Awareness Section of Banking Exams covers numerous sections in it like Banking Awareness, Static GK, and Current Affairs. But the most important thing that you might have noticed is that both the
Banking Awareness and Static Awareness questions asked in the General Awareness Section are based on Current Affairs only.
The questions on Static and Banking Awareness are related to the countries, events or anything that has been in news for a while.
Here is the Daily GK Update to get you acquainted with the top events that made the headlines today!!
National News
1: NITI Aayog Launches 'AI 4 All Global Hackathon'
i. NITI Aayog organised 'AI 4 All Global Hackathon' to source sustainable, innovative and technologically-enabled solutions to address various challenges in the development space, with the vision of 'Artificial Intelligence, AI for All'.
ii. Taking the initiative forward, NITI Aayog is now partnering with Perlin – a Singapore-based AI start up - to launch the 'AI 4 All Global Hackathon', and is inviting developers, students, start-ups and companies to develop AI applications to make significant positive social and economic impact for India.
Static/Current Takeaways Important For IBPS Clerk Mains Exam 2018:
NITI Aayog organized its first hackathon, 'MoveHack' in August, on the sidelines of the Global Mobility Summit 2018.
Winners will share in a prize pool worth USD $50,000 in both cash and non-cash rewards.
International News
2: Luxembourg To Become First Country To Make Public Transport Free
i. Luxembourg is set to become the first country in the world to make all public transport free, implementing the move in 2020.
ii. The move is aimed at addressing environmental issues and the problem of traffic congestion. Earlier, Luxembourg introduced free transport for all people under the age of 20.
Static/Current Takeaways Important For IBPS Clerk Mains Exam 2018:
Luxembourg Capital: Luxembourg City, Currency: Euro.
3: Exim Bank Extends USD 500 mn Loan To Tanzania
i. Export-Import Bank of India (Exim Bank) has extended a credit facility of USD 500 million to Tanzania for water supply projects in the country. Exim Bank signed an agreement in May 2018, with the Tanzania government for making available a Government of India-supported line of credit of USD 500 million for the purpose of financing water supply schemes.
ii. Under this agreement, of the total credit by Exim Bank, goods and services of the value of at least 75% of the contract price shall be supplied by the seller from India.
Static/Current Takeaways Important For IBPS Clerk Mains Exam 2018:
Tanzania Capital: Dodoma, Currency: Tanzanian shilling.
Agreements
4: Important Cabinet Approvals: 6th December 2018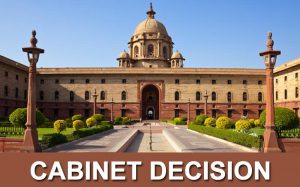 i. The Union Cabinet chaired by Prime Minister Narendra Modi has given the following set of approvals. The important Cabinet Approvals are given as follows:
The Cabinet has approved-
MoC between India and Japan in the field of Environmental Cooperation.
MoU between India and the USA concerning Scientific and Technical Cooperation in the Earth Sciences.
5: Government Appoints Krishnamurthy Subramanian As New Chief Economic Advisor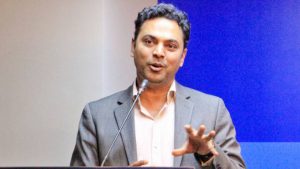 i. The government appointed Dr. Krishnamurthy Subramanian as the new Chief Economic Advisor. Dr. Subramanian will have a tenure of three years. The Appointments Committee of the Cabinet has cleared his name. He is currently working as an Associate Professor at the Indian School of Business, Hyderabad.
ii. A Ph.D. from the University of Chicago Booth School of Business and a top-ranking IIT-IIM alumnus, Subramanian is one of the world's leading experts in banking, corporate governance and economic policy.
6:Preeti Saran Elected To UN's Socio-Economic Cultural Panel
i. A former senior Indian diplomat, Preeti Saran, has been elected unopposed to an Asia Pacific seat on the UN's Committee on Economic, Social and Cultural Rights (CESCR).
ii. Saran was elected to the CESCR for a four-year term beginning on the 1st of January 2019. All States are obliged to submit regular reports to the committee on how the rights are being implemented.
Business
7: HCL To Buy 7 IBM Products for $1.8 bn In Its Biggest Acquisition

i. Noida-based IT major HCL Technologies will acquire seven IBM products by mid-2019 for $1.8 billion (over Rs 12,700 crore) in its biggest ever acquisition so far.
ii. The all-cash deal entails software in areas including security, marketing, collaboration solutions, and represents a total addressable market of over $50 billion. The deal includes the transfer of some IBM employees as well.
Sports
8: Italy Wins Admiral's Cup Sailing Regatta 2018
i. Team Italy won the Admiral's Cup 2018. The ninth edition of 'Admirals Cup' Sailing Regatta (2018) concluded with a glittering closing ceremony at Ettikulam Beach at Indian Naval Academy (INA), Ezhimala.
ii. Team Singapore was the Runners-Up and Team USA came third. The host country team (Indian Naval Academy) finished fourth in the overall position of Admiral's Cup 2018.
9: Armed Forces Flag Day: 07 December
i. Since 1949, 07 December is observed as Armed Forces Flag Day throughout India to honour the martyrs as well as men and women in uniform, who valiantly fight on our borders to safeguard the country's honour.
ii. The 'Armed forces Flag Day Fund' (AFFDF) has been constituted by the Government of India for the welfare and rehabilitation of the Ex-Servicemen (ESM) community. The fund collection throughout the country is managed by local arms of the Kendriya Sainik Board, which is part of the Ministry of Defence.
10: Ministry Of New and Renewable Energy Conferred Skoch Award
i. Ministry of New and Renewable Energy, Government of India has been conferred the Skoch Award for National Significance at an event held recently in New Delhi.
ii. The award has been conferred on the Ministry considering its purpose and critical role played in installing about 73 GW renewable energy capacity in the country.
Static/Current Takeaways Important For IBPS Clerk Mains Exam 2018:
India ranks 4th in the world in wind energy capacity and 5th in solar & total renewable energy capacity installed in the world.
11:Annual Startup India Venture Capital Summit 2018 Held In Goa
i. The Department of Industrial Policy and Promotion (DIPP) in the Ministry of Commerce and Industry and the Government of Goa, hosted the annual Startup India Venture Capital Summit in Goa.
ii. The theme of the Summit was 'Mobilizing Global Capital for Innovation in India.' The event showcased the Indian startup opportunity for funds from around the world.
12: Union Minister Gehlot Inaugurates Website of Media School ASME
i. On the 62nd death anniversary of B R Ambedkar, Social Justice and Empowerment minister Thaawarchand Gehlot launched the website of a first-of-its-kind media school, Dr. Bhim Rao Ramji Ambedkar School Of Media Empowerment (ASME), to train Dalit and tribal youth in journalism.
ii. The media school, ASME supported by the Indian Institute of Mass Communication (IIMC), will have its branches in Pune, Assam, Uttarakhand, and other regions. The Pune branch will begin shortly.
13:Kolkata-Patna Becomes India's Second Container Cargo Sector On Inland Waterways
i. Kolkata-Patna is India's new Inland Water Transport (IWT) origin-destination pair for containerised cargo movement on the National Waterway-1.
ii. The Ministry of Shipping is developing NW-1 (River Ganga) under Jal Marg Vikas Project (JMVP) from Haldia to Varanasi (1390 Km) with the technical and financial assistance of the World Bank at an estimated cost of Rs 5369 crore.
14:Cabinet Approves Agriculture Export Policy
i. The Union cabinet approved an export policy for agriculture, lifting all restrictions on organic and processed food, to help the government's efforts to double farmers' income by 2022.
ii. The 'Agriculture Export Policy, 2018' seeks to double farm exports to $60 billion by 2022 from $30 billion currently and will invest 1,400 crore to set up specialised clusters in different states for different produce to push exports.