Current Affairs 1st and 2nd January 2019: Daily GK Update
Dear Aspirants,
The General Awareness Section of Banking Exams covers numerous sections in it like Banking Awareness, Static GK, and Current Affairs. But the most important thing that you might have noticed is that both the
Banking Awareness and Static Awareness questions asked in the General Awareness Section are based on Current Affairs only.
The questions on Static and Banking Awareness are related to the countries, events or anything that has been in news for a while.
Here is the Daily GK Update to get you acquainted with the top events that made the headlines today!!
1. 100% Houses in 25 States Electrified Under Saubhagya Yojana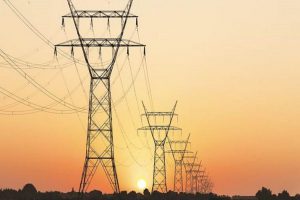 i. The country achieved yet another milestone in the power sector with the completion of electrification in 100% households in 25 states at year end. Now, only about 10.48 lakh households are left to be electrified in 4 states - Assam, Rajasthan, Meghalaya and Chhattisgarh.
ii. These states are also taking all concerted efforts to achieve, at the earliest, saturation of household electrification.
Static/Current Takeaways Important For IBPS Clerk Mains Exam 2018:
The central government launched 'Pradhan Mantri Sahaj Bijli Har Ghar Yojana' (Saubhagya) in September 2017 to achieve the goal of universal household electrification in the country by 31 March, 2019.
2. Government Sets Up Export Promotion Cell For MSMEs
i. The MSME ministry has established an export promotion cell to create a sustainable ecosystem for micro, small and medium enterprises (MSMEs). The ministry has also proposed to formulate a governing council that will be chaired by the secretary of the MSME ministry.
ii. The benefits likely to accrue from the setting up of the cell include integration MSMEs into global value chain, evaluation of readiness of MSMEs to export their products and services, and recognition of areas where improvements are required in order to be able to export effectively and efficiently.


Static/Current Takeaways Important For IBPS Clerk Mains Exam 2018:
Minister of MSME: Shri Giriraj Singh (Minister of State, Independent Charge).
3. Minister Launches 100 Ujjwala Sanitary Napkin Units in Odisha
i. Petroleum and Natural Gas Minister, Dharmendra Pradhan launched 'Ujjwala Sanitary Napkins' initiative saying it will go a long way in making Odisha's 2.25 crore women empowered and self-reliant.
ii. Under the novel initiative, which will cover 93 blocks in 30 districts of Odisha, oil marketing companies (OMC) will set up 100 manufacturing units at the Common Service Centres (CSC) at an estimated cost of Rs 2.94 crore.
Static/Current Takeaways Important For IBPS Clerk Mains Exam 2018:
Odisha CM: Naveen Patnaik, Governor: Ganeshi Lal.
4. Qatar Withdraws From OPEC
i. Qatar has withdrawn its membership from Organization of the Petroleum Exporting Countries (OPEC). The country had sent an official notification to the OPEC expressing its wish to pull out and to focus on its liquefied natural gas production in December.
ii. Qatar has been in OPEC for 57 years. The decision came amid the ongoing diplomatic and economic blockade imposed on the country by its Persian Gulf neighbours and several Arab states.
Static/Current Takeaways Important For IBPS Clerk Mains Exam 2018:
Qatar Capital: Doha, Currency: Qatari riyal.
5. US, Israel Quit UNESCO Citing Bias
i. The United States and Israel officially quit the United Nations Educational, Scientific and Cultural Organization (UNESCO) with the close of 2018. The countries had announced their decisions in 2017 of withdrawing from the agency, accusing it of bias against Israel.
ii. America has demanded fundamental reform in UNESCO, which was co-founded by it after World War II to foster peace. Israel joined the agency in 1949.
Static/Current Takeaways Important For IBPS Clerk Mains Exam 2018:
France's Audrey Azoulay- 11th DG of UNESCO, UNESCO Headquarters- Paris, France.
6. France Introduced GAFA Tax On Global Internet, Technology Firm
i. The finance minister of France Bruno Le Maire announced that France will introduce its own tax on large internet and technology companies from January 1.
ii.
France has been pushing hard for a new so-called
"GAFA tax"
-- named after
Google, Apple, Facebook
and
Amazon
-- to ensure the global giants pay a fair share of taxes on their massive business operations in Europe.
Static/Current Takeaways Important For IBPS Clerk Mains Exam 2018:
Emmanuel Macron is the President of France.
He becomes the youngest President of France.
Paris is the capital city of France.
Appointments
7. Amitabh Chaudhry Takes Charge As Axis Bank MD & CEO
i. Axis Bank announced its Managing Director and CEO Shikha Sharma has retired from the post and Amitabh Chaudhry will be the new managing director and CEO of the bank with effect from January 1, 2019.
ii. Chaudhry, the former MD and CEO of HDFC Standard Life Insurance Company, was in September named the MD and CEO of Axis Bank for a period of three years.
Static/Current Takeaways Important For IBPS Clerk Mains Exam 2018:
Axis Bank Headquarters in Mumbai.
8. V K Yadav Assumes Charge of New Railway Board Chairman
i. Railway Board Chairman Ashwani Lohani
retired, despite strong indications that the Narendra Modi government could grant him an extension.
ii. General Manager, South Central Railway, V K Yadav
has been appointed the national transporter's senior-most bureaucrat by the Appointments Committee of the Cabinet.
Static/Current Takeaways Important For IBPS Clerk Mains Exam 2018:
Piyush Goyal is the Present Railways Minister of India.
9. Jair Bolsonaro Takes Oath As New President of Brazil
i. Jair Bolsonaro was sworn in as Brazil's President
in a ceremony at Brazil's National Congress Building. Bolsonaro is a former Army captain and admirer of the country's 1964-1985 military dictatorship.
ii.
Bolsonaro, 63, was a seven-term fringe congressman who rode a wave of anti-establishment anger to became Brazil's first far-right president since a military dictatorship gave way to civilian rule three decades ago.
Static/Current Takeaways Important For IBPS Clerk Mains Exam 2018:
Brazil Capital: Brasilia, Currency: Brazilian real.
10. Justice TBN Radhakrishnan Sworn In As 1st Chief Justice of Telangana High Court
i. Justice Thottathil Bhaskaran Nair Radhakrishnan
was sworn in as the
first Chief Justice of the Telangana High Court.
ii.
The oath to the office was administered to Justice Radhakrishnan by Telangana and
Andhra Pradesh Governor ESL Narasimhan
at a ceremony held at Raj Bhavan. With this, the state of Telangana will have its first independent high court.
Banking News
11. Allahabad Bank, SBI Life Join Hand For Bancassurance Partnership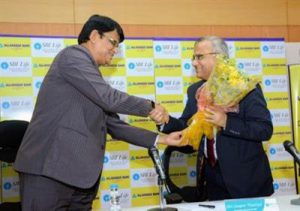 i. Allahabad Bank and SBI Life Insurance came together and signed a bancassurance pact, to offer a holistic financial planning solution to consumers.
ii. This will empower the consumer to address their complete financial needs under one roof. The tie-up, one of the largest Bancassurance partnerships in the country, will see 3,238 branches of Allahabad Bank across the country offer SBI Life's range of protection, wealth creation, and savings products to its customers.
Static/Current Takeaways Important For IBPS Clerk Mains Exam 2018:
Allahabad Bank MD and CEO: S. S. Mallikarjuna Rao, Headquarters in: Kolkata.
SBI Life MD and CEO: Sanjeev Nautiya, Headquarters in: Mumbai.
12. Government Infused Rs 10,882 crore in 4 Public Sector Banks
i. The government has infused 10,882 crore Rupees in four public sector banks, including UCO Bank and Syndicate Bank. It is a part of 28,615 crore rupees capital infusion to be done in about half a dozen public sector lenders.
ii. UCO Bank has received 3,074 crore rupees in the equity by way of preferential allotment yesterday. Besides, Bank of Maharashtra got 4,498 crore rupees, Syndicate Bank 1,632 crore rupees and Central Bank of India 1,678 crore rupees.
13. RBI Lifts Six Month Ban From Paytm Payments Bank
i. The Reserve Bank of India (RBI) has allowed Paytm Payments Bank to restart opening new accounts for its consumers after almost six months of the ban.
ii. Paytm Payments Bank stopped enrolling new customers in June 2018, following an audit by the RBI, which made certain observations about the process the company follows in acquiring new customers and its adherence to know-your-customer (KYC) norms.
Static/Current Takeaways Important For IBPS Clerk Mains Exam 2018:
Satish Kumar Gupta is the managing director and CEO of the Paytm Payments bank.
14. RBI Provides For One-Time Restructuring Of Loans To MSMEs
i. Reserve Bank allowed a one-time restructuring of existing debt up to Rs 25 crore for the companies which have defaulted on payment but the loans given to them have continued to be classified as standard assets.
ii. The decision will help the micro, small and medium enterprises (MSMEs) which are facing a cash crunch in the wake of demonetization and GST implementation.
Static/Current Takeaways Important For IBPS Clerk Mains Exam 2018:
RBI 25th Governor: Shaktikanta Das, Headquarters: Mumbai, Founded: 1 April 1935, Kolkata.
15. RBI Releases The Financial Stability Report
i. The Reserve Bank of India has released the 18th issue of the Financial Stability Report (FSR).
ii. The FSR reflects the collective assessment of the Sub-Committee of the Financial Stability and Development Council (FSDC) on risks to financial stability, as also the resilience of the financial system. The Report also discusses issues relating to the development and regulation of the financial sector.
16. CII Forecasts India's Economy To Grow 7.5% In 2019
i. In its 'Growth Outlook for 2019', Confederation of Indian Industry (CII) stated that the GDP growth will be in the range of 7.5% in 2019.
ii. A settled goods and services tax (GST), improving credit availability and capacity expansion from increasing investment in infrastructure are among seven key drivers that will help Indian economy grow 7.5% 2019.
Static/Current Takeaways Important For IBPS Clerk Mains Exam 2018:
CII President (2018-19): Mr. Rakesh Bharti Mittal, Headquarters: New Delhi.
Sports News
17. Jasprit Bumrah Becomes Highest International Wicket-Taker in 2018
i. The 25-year-old fast bowler Jasprit Bumrah became the highest international wicket-taker across formats in 2018. He took a total of 78 wickets in the calendar year.
ii. Bumrah surpassed South Africa's Kagiso Rabada's tally of 77 wickets to reach the milestone. While on the third position is Bumrah's countryman Kuldeep Yadav who took 76 scalps.
18. Veteran Actor-Writer Kader Khan Passes Away
i. Veteran actor-writer Kader Khan passed away in Canada
at the age of 81. Kader Khan made his acting debut in 1973 with Rajesh Khanna's "Daag".
ii.
Before becoming an actor he had written dialogues for Randhir Kapoor-Jaya Bachchan's "Jawani Diwani".