Current Affairs 6th and 7th January 2019: Daily GK Update
Dear Aspirants,
The General Awareness Section of Banking Exams covers numerous sections in it like Banking Awareness, Static GK, and Current Affairs. But the most important thing that you might have noticed is that both the
Banking Awareness and Static Awareness questions asked in the General Awareness Section are based on Current Affairs only.
The questions on Static and Banking Awareness are related to the countries, events or anything that has been in news for a while.
Here is the Daily GK Update to get you acquainted with the top events that made the headlines today!!
National News
1. Cabinet Approves 10% Job Quota For 'Economically Weaker' Upper Castes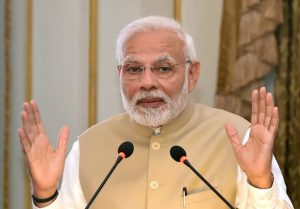 i. The Union Cabinet approved a 10% reservation for 'economically backward' upper castes in government jobs.
ii. Ahead of the General Elections this year, the government has announced reservation in jobs for those belonging to the upper castes and earning less than Rs 8 lakh per year. A bill to amend Article 15 and 16 of the constitution will be moved in Parliament to this effect.
Static/Current Takeaways Important For IBPS Clerk Mains Exam:
Prakash Javadekar is the present HRD Minister of India.
2. Govt Allocates Rs 10,900 Cr For Development Of 40 Satellite Launch Vehicles
i. Indian Space Research Organisation (ISRO) Chairman Dr. K Sivan stated that the Union Government has allocated 10,900 crore rupees for the development of 40 satellite launch vehicles in the next 4 years.
ii.
Dr. Sivan also stated that
Chandrayan Mission
will be launched within
three months.
It will land in one part of the Moon which is
still unexplored
. He also said that the human spaceflight
Gaganyaan
is planned to be launched by
2022
, the 75th anniversary of Independence.
3. AAI Signs MoU With SAMEER For Boosting Communication
i. Airports Authority of India (AAI)
signed MoU with
Society for Applied Microwave Electronics Engineering and Research (SAMEER)
for joint research programs in the field of
Communication Navigation and Surveillance (CNS).
ii.
The MOU, on the one hand, will provide for the transfer of skill by
SAMEER
experts
in the areas of
Radio Frequency, Millimetre Wave and Antenna-related solutions
to AAI domain experts, while on the other hand, it will pave way for exposure for the SAMEER
researchers to the challenging Aviation field.
Static/Current Takeaways Important For IBPS Clerk Mains Exam 2018:
Chairman of AAI: Guruprasad Mohapatra, Director General of SAMEER: Sulabha Ranade.
4. Odisha CM Naveen Patnaik Announces Interest Free Loans For Women SHGs
i. Odisha Chief Minister Naveen Patnaik announced interest-free loans of up to Rs. 3 lakh for women self-help groups (WSHGs) in the state. There are around six lakh WSHGs in Odisha. The initiative will benefit about 70 lakh women.
ii. During the convention, Mr. Patnaik launched a scheme to distribute Rs. 15,000 seed money per group to three lakh new self-help groups. The chief minister announced incentives of Rs. 500 per month for Anganwadi workers and Rs. 200 for helpers.


Static/Current Takeaways Important For IBPS Clerk Mains Exam 2018:
Odisha Governor: Ganeshi Lal.
5. Norwegian PM Erna Solberg In India On 3-Day Visit
i. Prime Minister of Norway Erna Solberg has arrived in New Delhi on a three-day state visit to India. She was accompanied by senior officials from her government and a large business delegation. She will participate in the Indo-Norwegian Business Conference.
ii. The Norwegian Prime Minister will deliver the Inaugural address at the Raisina Dialogue. The visit of PM of Norway will provide an opportunity to review the progress in bilateral cooperation between the two countries.


Static/Current Takeaways Important For IBPS Clerk Mains Exam:
Norway Capital: Oslo, Currency: Norwegian krone.
6. HRD Ministry Constitutes Task Force To Look into Suicides of JNV Students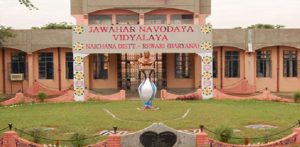 i.
The
Union Human Resource Development Ministry
constituted a task force to look into the issues of
suicides of the students in Jawahar Navodaya Vidyalayas.
The task force has been
constituted under the Chairmanship of Psychiatrist, Dr Jitendra Nagpal.
ii.
The task force will look into the circumstances leading to the suicidal deaths of students residing in the hostels of Jawahar Navodaya Vidyalayas residential schools. It will also suggest ways and means to arrest the trend of suicides by students.
7. High-level Committee Headed By MP Bezbaruah Notified on Assam Accord
i.
The government had notified a
High-Level committee for implementation of Clause 6 of Assam Accord.
Retired IAS officer
M.P. Bezbaruah is chairman of the 9-member Committee.
The committee will examine the effectiveness of actions since 1985 to implement Clause 6 of the Assam Accord.
ii.
The clause envisaged that appropriate constitutional, legislative and administrative safeguards, should be provided to protect, preserve and promote the cultural, social, linguistic identity and heritage of the people of Assam.
Static/Current Takeaways Important For IBPS Clerk Mains Exam:
Assam Capital: Dispur, CM: Sarbanand Sonowal, Governor: Jagdish Mukhi.

8. Ramnath Goenka Excellence in Journalism Awards: Complete List Of Winners
i.
Home Minister
Rajnath Singh
presented
Ramnath Goenka Excellence in Journalism awards
in 18 categories across print, broadcast, and purely-digital for outstanding work done in 2017.
ii. The Express Group
instituted the Ramnath Goenka Excellence in
Journalism
Awards in 2005 as part of the centenary year celebrations of its founder, Ramnath Goenka.
Find The Complete List of Winners Here

9. Golden Globe Awards 2019 Announced: Complete List of Winners
i.
The
76th Annual Golden Globe Awards
were announced at the Beverly Hilton Hotel in California, the USA. These annual awards honour the best in
Motion Pictures and Television for the year 2018.
ii.
This year's event was
hosted by actors Andy Samberg and Sandra Oh
, who took over from 2018 host, comedian Seth Meyers.
Find The Complete List of Winners Here
10. Pentagon Chief of Staff Kevin Sweeney Resigns
i.
In the United States, Department of Defence, Chief of Staff,
Rear Admiral Kevin Sweeney
has resigned, a month after Defence Secretary James Mattis announced his departure.
ii.
He is now the third senior Pentagon official to announce his resignation since President Donald Trump announced US forces would leave Syria.
11. Hopman Cup: Roger Federer & Belinda Bencic Retain Title For Switzerland
i. Switzerland's Roger Federer and Belinda Bencic secured victory over Germany's Angelique Kerber and Alexander Zverev to win the Hopman Cup for the second year in a row.
ii. In a rerun of 2018 final, Federer beat Zverev to give the Swiss an early 1-0 lead. Wimbledon champion Kerber then overcame Bencic to level the tie. However, the Swiss claimed a tight win in the mixed doubles to claim their fourth Hopman Cup title.
Static/Current Takeaways Important For IBPS Clerk Mains Exam:
Twenty-time Grand Slam champion Federer is the first player to win three Hopman Cups - twice with Bencic and once with Martina Hingis, in 2001.
Banking News
12. Government Amalgamates 3 RRBs Into A Single Bank
i.
The government has amalgamated
three Regional Rural Banks
- Punjab Gramin Bank, Malwa Gramin Bank and Sutlej Gramin Bank -
into a single RRB.
ii.
The sponsor banks of the RRBs are National Bank for Agriculture and Rural Development (NABARD), the Government of Punjab and Punjab National Bank, State Bank of India and Punjab and Sind Bank.
Static/Current Takeaways Important For IBPS Clerk Mains Exam:
Father Of RRB is M.Swaminathan.