Here is the daily GK update of 26th May 2020 covering the following news headlines: UPDF, IDRC, NavRakshak, Khudol, WHO, IOC.
Daily GK updates are incorporated with the important news that made the current affairs headlines for banking or other competitive exams. Daily GK Update is the complete bag of the important news that held all day long. One should have complete knowledge about the banking terms, current affairs news, etc. So, here is the GK update of 26th May 2020 to help you prepare the Current affairs part. After reading this section, you can successfully attempt Current Affairs Quiz.

National News
1. India handsover war game centre named as "INDIA" to UPDF
India has handover the war game centre named as "INDIA" to Uganda Peoples Defence Forces (UPDF). The state of the art military training facility was handover by the Indian Association Uganda (IAU), in association with the Indian Military Advisory and Training Team to the UPDF. Gen. Yoweri Kaguta Museveni, President of the Republic of Uganda inaugurated the war game centre "INDIA" that was conceptualised by the Indian Military Team and built by the IAU in Jinja district, at a cost of over 1 billion Ugandan shillings or $2,65,000. The Ugandans of Indian origin made voluntary contributions for the establishment of war game centre.
2. Former SC judge, A K Sikri inaugurates IDRC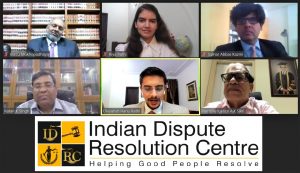 Former Supreme Court judge Justice, A K Sikri has inaugurated the Indian Dispute Resolution Centre (IDRC) in New Delhi. The centre provides a completely paperless dispute resolution environment. The centre offers offline also as e-alternate dispute resolution (ADR) facility through its state-of-the-art e-arbitration, e-meditation and e-conciliation software portal.
Important takeaways for all competitive exams:
Chairman of IDRC: Mehar S Rathi.
Head Office of IDRC: New Delhi.
3. Indian Navy formed "NavRakshak" breathable PPE kit
Indian Navy has formed "NavRakshak" PPE kit with innovative breathable fabric material. This PPE kit provides comfort to healthcare workers working against COVID-19 pandemic wearing multi-layered coverall PPE treating patients within the hot and humid condition for quite 12 hours.
Important takeaways for all competitive exams:
Chief of Naval Staff: Admiral Karambir Singh.
4. GoI launches initiatives towards Conservation of Biodiversity
During the virtual celebration of the International Day for Biological Diversity 2020, the Government of India launched key initiatives towards Conservation of Biodiversity.
To read the complete detail of the article: Click Here
5. Manipur's "Khudol" listed among the top 10 global initiatives
Manipur's "Khudol" has been listed among the top 10 global initiatives for an inclusive fight against the COVID-19 pandemic. The listing of the initiative among the top 10 global initiatives was done by the United Nations Secretary-General's Envoy on Youth. "Khudol" initiative was launched by an Imphal-based NGO "Ya_All".
Important takeaways for all competitive exams:
Ya_All is an Imphal-based NGO which was founded in 2017 to organise mental health workshops.
Founder of Ya_All: Sadam Hanjabam.
United Nations Envoy on Youth: Jayathma Wickramanayake.
Agreements 
6. REC Limited & TajSATS to provide meals to frontline healthcare workers
REC Limited has partnered with TajSATS, a joint venture of IHCL and SATS Ltd, to provide nutritious meals to frontline healthcare workers. Both entities are leading the mission to provide meals to the medical staff in key government hospitals along with poor daily wage labourers across the nation. Over 18,000 meals are planned to be delivered in New Delhi through this initiative.
7. WHO & IOC team up to improve health through sport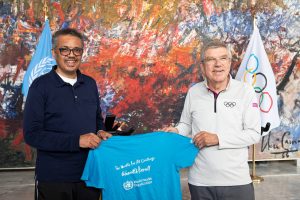 The World Health Organization (WHO) and the International Olympic Committee (IOC) has signed an agreement to work together to promote health through sport and physical activity. They have teamed up to fight the battle against Covid-19.
The agreement that has been signed will focus on some of the key areas:
To strengthen collaboration between Health ministry and sports ministry.
To promote grassroots and community sports programmes.
To strengthening the legacy of the Olympics and Paralympics.
To advocacy for physical activity.
Business News
8. "Zaggle" partners "Visa" for innovative payment solutions for SMEs
In order to launch innovative payment solutions for small and medium enterprises (SMEs) and startups, a Fintech startup Zaggle has partnered with payments technology major "Visa". Both the companies will work towards enhancing the productivity and efficiency of the SMEs and startups. They will also automate the processes and reduce the costs simultaneously focusing on easy and faster credit. The faster credit would be made available through a unique card which will have forex, prepaid along with credit.
Summits and Conferences
9. Raksha Mantri Rajnath Singh chairs SIDM MSMEs E-conclave
Micro, Small and Medium Enterprises (MSMEs) E-conclave was chaired by the Raksha Mantri Rajnath Singh. The virtual conference of MSMEs E-conclave was organised jointly by the Department of Defence Production, Confederation of Indian Industry (CII) and Society of Indian Defence Manufacturers (SIDM).
Important takeaways for all competitive exams:
President of Society of Indian Defence Manufacturers (SIDM): Jayant D Patil
Director General of Confederation of Indian Industry (CII): Chandrajit Banerjee.
Sports
10. American tennis star Jamie Hampton announces retirement
American tennis player Jamie Hampton has proclaimed that she is taking retirement from the professional tennis. Former World Top 25 player played her last official match 6 yrs ago when she was ranked 24th in the world. The right hander player then suffered numerous injuries and was unable to play against Venus Williams in the semi finals of ASB Classic in Auckland in 2014.
Important Days
11. International Missing Children's Day: 25th May
International Missing Children's Day is observed globally on 25th May every year. This day is observed for missing children who have found their way home, remember those that are victims of crime, and continue efforts to seek out those that are still missing. 25 May is now widely referred to as Missing Children's Day, with the forget-me-not flower as its emblem.
Important takeaways for all competitive exams:
 ICMEC Headquarters: Alexandria, Virginia, US; Chairman of ICMEC: Dr Franz B. Humer.
12. World Thyroid Day celebrated on 25 May
World Thyroid Day is observed globally on 25 May every year. The main purpose of the WTD is to aware of the importance of Thyroid and the prevention and treatment of thyroid diseases. This day is established in 2008 as a part of the campaign led by European Thyroid Association (ETA) and the American Thyroid Association(ATA) followed by Latin American Thyroid Society(LATS) and Asia Oceania Thyroid Association (AOTA) to commemorate the patients with Thyroid diseases and doctors and physicians who treat them.
Obituaries
13. Japanese Pro wrestler Hana Kimura passes away
Japanese professional wrestler, Hana Kimura passed away. She won her first title at the Japan Pro-Wrestling (JWP) Junior plate in 2016 and joined Stardom in 2019. According to the report, she became a target of online bullying over her role on the "Terrace House" show on Netflix.
14. Bollywood actor Mohit Baghel passes away
Bollywood actor Mohit Baghel passed away due to cancer. He starts his career with the comedy show "Chote Miyaan". He was best known for playing Amar Chaudhary in superstar Salman Khan's "Ready".
15. Former Inter coach Gigi Simoni passes away
Former Inter Milan coach, Gigi Simoni, who led a Ronaldo-inspired team to UEFA (Union of European Football Associations) Cup glory in 1998, passed away. He was an Italian football official, player & manager. He was awarded the Panchina d'Oro as the best Italian coach.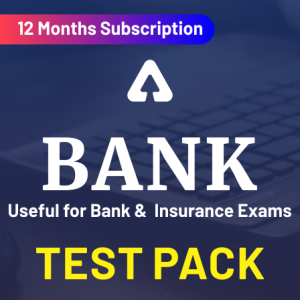 Watch Video Current Affairs show of 26th May 2020
Register here to get study materials and regular updates!!
All the Best BA'ians for RBI Assistant Mains!