Dear Aspirants,
The General Awareness Section of Banking Exams covers numerous sections in it like Banking Awareness, Static GK, and Current Affairs. But the most important thing that you might have noticed is that both the
Banking Awareness and Static Awareness questions asked in the General Awareness Section are based on Current Affairs only.
The questions on Static and Banking Awareness are related to the countries, events or anything that has been in news for a while.
Here is the Daily GK Update to get you acquainted with the top events that made the headlines today!!
National News
1. 15th Pravasi Bhartiya Divas Begins At Varanasi
i. The 15th edition of Pravasi Bhartiya Divas begins at Varanasi in Uttar Pradesh. The 3 day event is being organized in Varanasi for the first time.
ii. The theme this year is, 'Role of Indian Diaspora in building New India'. Several world leaders of Indian origin, including the Chief Guest Mr. Pravind Kumar Jugnauth, Prime Minister of Mauritius, will take part in the event and share their insights on the theme.
2. India and JICA Sign Loan Agreements on Loan to India
i. India and Japan-India Cooperative Actions (JICA) signed the loan agreements under the Japanese Official Development Assistance Loan Program in New Delhi.
ii. The agreements under the Japanese Official Development Assistance Loan were signed for two projects. These are:
(a) Project for the Construction of Chennai Peripheral Ring Road (Phase 1) for Japanese Yen 40.074 billion (around Rs 2470 Crore), and
(b) Program for Japan-India Cooperative Actions towards Sustainable Development Goals in India for Japanese Yen 15.000 billion (around Rs 950 Crore).
3. UK Sinha-Headed Working Group To Suggest Suitable Framework
i. The Insolvency and Bankruptcy Board of India (IBBI) has set up an 11-member working group under the Chairmanship of former SEBI chief UK Sinha to go into the concept of 'Group Insolvency' and suggest a suitable framework.
ii. This Working Group has been tasked to submit a report within two months recommending a complete regulatory framework to facilitate insolvency resolution and liquidation of corporate debtors in a Group.
4. 2-Day Agri Vision 2019 Conference Concludes in Hyderabad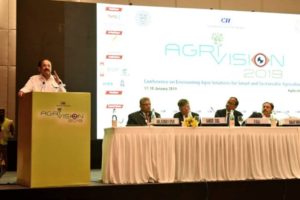 i. The 2-day Agri Vision 2019 Conference on envisioning Agro solutions for Smart and Sustainable Agriculture was held in Hyderabad. It was inaugurated by Vice-President M Venkaiah Naidu.
ii. The conference was jointly organized by Professor Jayashankar Telangana State Agricultural University (PJTSAU), Confederation of Indian Industry(CII) and Cornell University, USA.
5. IIT-H Launches Full-Fledged B.Tech In Artificial Intelligence
i. Indian Institute of Technology-Hyderabad (IIT-H) has announced the launch of a full-fledged bachelor's programme in Artificial Intelligence (AI) technology from the new academic session, a first for the country and only the third globally.
ii. Besides IIT, Carnegie Mellon University and Massachusetts Institute of Technology (MIT), both of which are in the US, offer full-fledged B.Tech programmes in AI. The new course will have 20 seats and the eligibility is clearing the JEE-Advanced test.
6. Defence Minister Nirmala Sitharaman Inaugurated The Diffo Bridge In Arunachal Pradesh
i Defence Minister Nirmala Sitharaman inaugurated the 426 meters long Diffo Bridge over Chipu River in Lower Dibang Valley District of Arunachal Pradesh. Border Roads Organization (BRO) has constructed the bridge along Indo-China border.
ii. The construction of the bridge began in 2011. The total cost to build the bridge was Rs 4,847.83 lakh and was funded by the Union ministry of road transport and highways.
Static/Current Takeaways Important For NIACL AO Mains Exam:
Arunachal Pradesh CM: Pema Khandu, Governor: B. D. Mishra, Capital- Itanagar.
International News
7. Nepal's Central Bank Announces Ban of Indian Notes Above Rs100
i. Nepal's central bank has banned the use of Indian currency notes of Rs 2,000, Rs 500 and Rs 200 denominations, a move that could affect Indian tourists visiting the Himalayan nation where Indian currency is widely used.
ii. Nepal Rastra Bank issued a circular prohibiting Nepali travellers, banks and financial institutions from holding or carrying and trading Indian bank notes higher than Rs 100.
Static/Current Takeaways Important For NIACL AO Mains Exam:
Nepal's central bank is called as Nepal Rashtra Bank.
It was established in 1956 under the Nepal Rashtra Bank Act 1955.
Dr. Chiranjibi Nepal is the Governor of Nepal Rashtra Bank.
8. Swedish Prime Minister Stefan Lofven Reelected For Second Term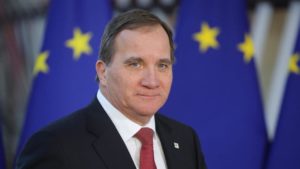 i. The Swedish Parliament approved Stefan Lofven as Prime Minister for a second four-year term.
Static/Current Takeaways Important for NIACL AO Mains Exam-
Sweden Capital- Stockholm, Currency- Swedish krona.
9. Rio de Janeiro Named As 1st World Capital of Architecture for 2020
i. The United Nations Educational, Scientific, and Cultural Organization (UNESCO) has named the Brazilian city of Rio de Janeiro as the World Capital of Architecture for 2020.
ii. Rio will be the first city to receive the title under a programme launched together by UNESCO and the International Union of Architects (UIA) in November 2018. The city beat Paris and Melbourne to get the position.
Static/Current Takeaways Important For NIACL AO Mains Exam 2018:
France's Audrey Azoulay- 11th DG of UNESCO, UNESCO Headquarters- Paris, France.
10. Arab Economic And Social Development Summit Held In Beirut
i. The Arab Economic and Social Development Summit held in Lebanon's capital Beirut.
ii. The leaders of many Arab countries took part in the summit aimed to make a joint statement on a 29-item agenda that ranges from discussions on an Arab free trade zone and the economic effect of Syrian refugees on host countries.
11. WEF Annual Meet Begins in Switzerland
i. The World Economic Forum (WEF) annual meet had begun in Davos, Switzerland. The meeting will continue for 5 days.
ii. The theme of the event would be 'Globalization 4.0: Shaping a Global Architecture in the Age of the Fourth Industrial Revolution'.
Static/Current Takeaways Important For NIACL AO Mains Exam 2018:
The founder and Chairman of WEF- Klaus Schwab.
WEF Headquarters in Switzerland.
Ranks and Reports
12. India To Surpass UK in World's Largest Economy Rankings in 2019: PwC
i. India is likely to surpass the United Kingdom in the world's largest economy rankings in 2019, to become the world's fifth largest economy, according to a report by global consultancy firm PwC.
ii. PwC's Global Economy Watch report projects real GDP growth of 1.6% for the UK, 1.7% for France and 7.6% for India in 2019.
iii. The US was the world's largest economy with a size of 19.39 trillion dollars, followed by China at 12.23 trillion dollars at the second place in 2017.
Awards



13. MP Anurag Thakur Honoured With Sansad Ratna Award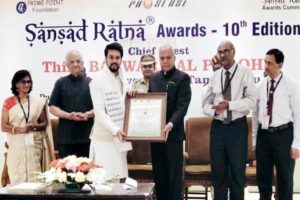 i. Himachal Pradesh MP Anurag Thakur has been bestowed with Sansad Ratna Award for his distinguished performance as a parliamentarian under Jury Committee Special Award category.
ii. Thakur became the first BJP MP to receive the Jury Committee award. 12 parliamentarians were honored with the Sansad Ratna award, which was set up in 2010 on the suggestion of ex-President APJ Abdul Kalam.
Static/Current Takeaways Important For NIACL AO Mains Exam:
The Sansad Ratna Award was set up & launched in 2010 by Former President Dr. APJ Abdul Kalam.
14. Indian-American Gurinder Singh Khalsa Presented With Rosa Parks Trailblazer Award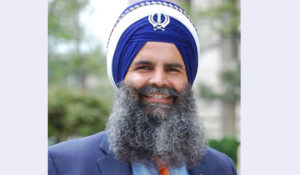 i. The Indian-American Sikh Gurinder Singh Khalsa, 45, who lives in Fishers of Indiana, US was presented with the prestigious 2019 Rosa Park Trailblazer award after being selected for champions of the diversity by the Indiana Minority Business Magazine.
15. RBI Approves Appointment of V Vaidyanathan as MD, CEO of IDFC First Bank
i. The Reserve Bank of India has approved the appointment of V Vaidyanathan as MD and CEO of IDFC First Bank for a period of three years.
ii. In December 2018, IDFC Bank and non-banking financial company Capital First completed their merger, creating a combined loan asset book of Rs 1.03 lakh crore for the merged entity IDFC First Bank.
Static/Current Takeaways Important For IBPS Clerk Mains Exam:
IDFC First Bank Headquarters in Mumbai.
Sports News
16. Ankita Raina Wins ITF's Tournament In Singapore
i. India's Ankita Raina has won the International Tennis Federation's 25,000-dollar Women's tournament in Singapore. In the Final, Ankita defeated top seed Arantxa Rus of the Netherlands.
ii. She will play two more tournaments before gearing up for the Fed Cup, starting in the first week of February at Astana, Kazakhstan.


Obituaries

17. World's Oldest Man Masazo Nonaka Passes Away At 113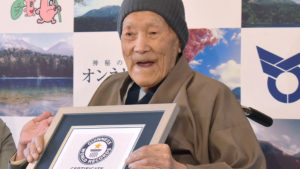 i. The world's oldest man, Masazo Nonaka of Japan, has died at the age of 113.
ii. Nonaka, who was officially recognized as the oldest male in the world by Guinness World Records in April 2018, passed away at his home in the north of Japan's Hokkaido island.


You may also like to Read: