Here is the daily GK update of 01st July 2020 covering the following news headlines: World Bank, Iceland, Swiggy, NADA, Tamil Nadu, Karnataka.
Daily GK updates are incorporated with the important news that made the current affairs headlines for banking or other competitive exams. Daily GK Update is the complete bag of the important news that held all day long. One should have complete knowledge about the banking terms, current affairs news, etc. So, here is the GK update of 01st July 2020 to help you prepare the Current affairs part. After reading this section, you can successfully attempt Current Affairs Quiz.
National News
1. World Bank approves $500 million for STARS Program
The World Bank has approved a $500 million for Strengthening Teaching-Learning and Results for States Program (STARS) to improve the quality and governance of school education in six Indian states namely Himachal Pradesh, Kerala, Madhya Pradesh, Maharashtra, Odisha, and Rajasthan. The program will help India in renewing focus on addressing the 'learning outcome' challenge. It will also help the students in preparing for the jobs of the future via series of reform initiatives.
Important takeaways for all competitive exams:
President of World Bank: David Malpass.
International News
2. Gudni Th. Johannesson re-elected as President of Iceland
Gudni Th. Johannesson has been re-elected as the President of Iceland. He has won his second four-year term as the president of Iceland in the presidential elections held recently. He won the presidential elections with 92% of the popular vote which is the second-largest win in Icelandic presidential elections. He worked as a history professor at the University of Iceland before taking office as President of Iceland in year 2016.
Important takeaways for all competitive exams:
Capital of Iceland: Reykjavik.
Currency of Iceland: Icelandic Krona.
State News
3. GoI, Govt of TN & World Bank signs agreements for Housing projects
Government of India, Government of Tamil Nadu and the World Bank has signed an agreement for two projects of worth $250 million. These projects would be executed to help low-income groups in the state of Tamil Nadu get access to affordable housing. The two projects includes $50 million Tamil Nadu Housing and Habitat Development Project, and $200 million First Tamil Nadu Housing Sector Strengthening Program. The $200 million and $50 million loans from the International Bank for Reconstruction and Development (IBRD) will have a maturity of 20 years including a grace period of 3.5 years.
Important takeaways for all competitive exams:
Chief Minister of Tamil Nadu: Thiru Edappadi K. Palaniswami; Governor: Banwarilal Purohit.
President of World Bank: David Malpass.
4. Karnataka government launches portal "Skill Connect Forum"
Karnataka government has launched a portal called "Skill Connect Forum" to connect job seekers with employers on a common platform. It also provides job seekers information on available jobs. Any individual can register on the portal by uploading their details such as qualification, skill sets and other details. In the same manner, employers will also register on the portal which will match the requirement and availability.
Important takeaways for all competitive exams:
Chief Minister of Karnataka: B.S. Yediyurappa; Governor: Vajubhai Vala.
5. MP Govt launches 'Hamara Ghar-Hamara Vidyalaya' campaign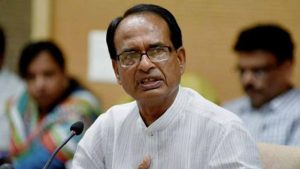 Madhya Pradesh government has launched "Hamara Ghar-Hamara Vidyalaya" to take care of academic regularity of the students during the Lockdown due to COVID-19 pandemic. The campaign will commence on 6th July 2020. Under this, the school bells are going to be heard within the student's house and the teachers will begin the class of the students after the bell. It aims to provide a school-like environment for the children taught at their home through online classes.
Important takeaways for all competitive exams:
Chief Minister of Madhya Pradesh: Shivraj Singh Chouhan.
Agreements & MoUs
6. Swiggy partners with ICICI Bank for Digital Wallet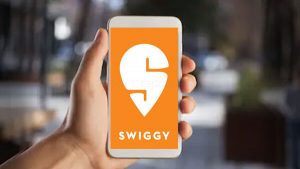 Swiggy has launched its digital wallet 'Swiggy Money' in partnership with ICICI Bank to provide users with a single-click checkout experience. Swiggy has used ICICI Bank's 'insta wallet service' built on its cloud platform which allows the Foodtech to create a digital wallet instantaneously for customers. The service shall also be open to customers who do not bank with ICICI, who will, however, be required to provide details of a government ID to the bank.
Important takeaways for all competitive exams:
Headquarters of Swiggy: Bengaluru, Karnataka.
CEO of Swiggy: Sriharsha Majety.
Headquarters ICICI Bank: Mumbai, Maharashtra.
CEO of ICICI Bank: Sandeep Bakhshi.
Awards & Rewards
7. Former RBI Governor C Rangarajan conferred with 1st P C Mahalanobis Award
Chakravarthi Rangarajan has been conferred with the first Prof. P C Mahalanobis Award in Official Statistics for lifetime achievements for his contribution in providing solutions in the issues related to the estimation of national income. The award has been instituted by the Ministry of Statistics and Programme Implementation (MoSPI) from 2020, and will henceforth be awarded annually for the outstanding and meritorious contribution of an individual for the development and promotion of official statistics.
Important takeaways for all competitive exams:
Ministry of Statistics and Programme Implementation (MoSPI): Rao Inderjit Singh.
Chairman of the National Statistical Commission (NSC): Bimal Kumar Roy.
Director of Indian Statistical Institute: Sanghamitra Bandyopadhyay.
Appointments
8. GoI extends KK Venugopal's term as Attorney General of India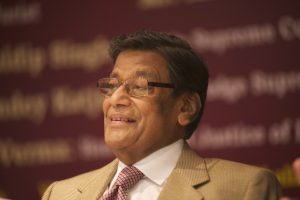 Appointments Committee of the Cabinet has approved the extension of KK Venugopal's term as the Attorney General of India. His term has been extended for a period of one year with effect from 1st July 2020. ACC has also approved the reappointment of Solicitor General Tushar Mehta for a period of three years. ACC has also appointed Chetan Sharma as the Additional Solicitor General (ASG) for Delhi High Court.
Summits & Conferences
9. 36th ASEAN Summit virtually held in Vietnam
The 36th edition of the biannual ASEAN (Association of Southeast Asian Nations)  Summit 2020 was held via video conferencing in Hanoi, Vietnam. with theme "Cohesive and Responsive ASEAN". The main focus of the summit was on the COVID-19 epidemic response, post-pandemic recovery and further cooperation with partners.
Important takeaways for all competitive exams:
10 ASEAN member countries: Indonesia, Thailand, Singapore, Philippines, Malaysia, Vietnam, Brunei, Cambodia, Myanmar (Burma), Laos.
Sports
10. Kiren Rijiju launches "NADA App" for athletes
Sports Minister Kiren Rijiju has launched the National Anti-Doping Agency's first mobile app named as "NADA App" which aims to bridge the gap between NADA and the athletes by offering easily-accessible information on various aspects of sport, prohibited substances as well as dope-testing. The NADA app is expected to act as a one-stop guide for all anti-doping and medication related information. It also offers comprehensive information on commonly-prescribed medicines.
Important Days
11. India celebrates National Doctor's Day on 1st July
The National Doctor's Day is celebrated in India every year on 1st July. Indian Medical Association (IMA) celebrates the day every year to recognise the invaluable work done by doctors and physicians and thank them for their dedicated service. The theme for National Doctor's Day 2020 is "Lessen the mortality of COVID 19" and includes awareness about asymptomatic hypoxia and early aggressive therapy. The day also marks the birth and death anniversary of Dr Bidhan Chandra Roy.
12. National Chartered Accountants Day 2020
National Chartered Accountants Day or CA Day is celebrated on July 1 every year to commemorate the finding of the Institute of Chartered Accountants of India (ICAI) by the parliament of India in 1949. Every year on the day of the establishment of the ICAI, CA Day is celebrated to honour the Chartered Accountant. The ICAI is the sole licensing and regulatory body for the financial audit and accounting profession in India, and its recommendations are followed by everyone – from the National Financial Reporting Authority to companies and accounting organizations.
Important takeaways for all competitive exams:
Institute of Chartered Accountants of India Headquarters: New Delhi.
President of ICAI: CA Atul Kumar Gupta.
The National Financial Reporting Authority (NFRA) was constituted on 01st October 2018 by the Government of India under Sub Section (1) of section 132 of the Companies Act, 2013.
Chairman of National Financial Reporting Authority: R.Sridharan.
13. National Postal Worker Day: 1st July
National Postal Worker Day is observed on 1st July every year. This day is celebrated to the recognition of postal workers across the world. National Postal Worker Day is a unique way to say 'thank you' to the postmen and all delivery personnel, as online shopping has become a lifeline for many of us.
Important takeaways for all competitive exams:
Director-General of India Post: Arundhaty Ghosh.
Obituaries News
14. Legendary comedian Carl Reiner passes away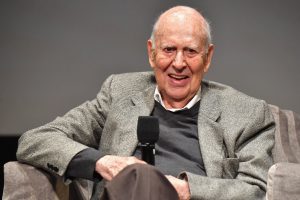 Legendary comedian, Carl Reiner passed away. He was a prolific writer, comedian, director and actor. He had a run as a movie director with such films as "Oh, God!" (1977) and "The Jerk" (1979). He won several Emmys awards in writing and producing.
Miscellaneous News
15. India's first Plasma Bank to be set up in Delhi
The Delhi government will set up a first-of-its-kind 'plasma bank' in the country to treat COVID-19 patients. It will be set up at the Delhi government-run Institute of Liver and Biliary Sciences and doctors or hospitals will have to approach the bank for plasma if a COVID-19 patient needs the same. The plasma bank will start its operation by 2nd July 2020. The Delhi government will encourage those who have recovered from COVID-19 to donate their plasma.
Important takeaways for all competitive exams:
Governor of Delhi: Anil Baijal.
Chief Minister of Delhi: Arvind Kejriwal.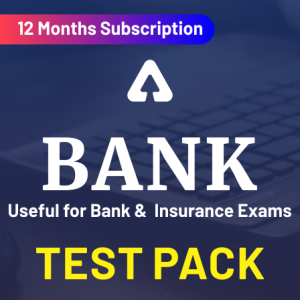 Watch Video Current Affairs show of 01st July 2020
Visit Achieversadda.com and participate in discussions with other aspirants and achievers. Get answers to your queries and connect with others on Achieversadda.com
All the Best BA'ians for RBI Assistant Mains!