Daily GK updates are incorporated with the important news that made the current affairs headlines for banking or other competitive exams. Daily GK Update is the complete bag of important news that is held all day long. One should have complete knowledge about banking terms, current affairs news, etc. So, here is the GK update for 03rd September 2022 to help you prepare the Current affairs part. After reading this section, you can successfully attempt Current Affairs Quiz. 
Here is the Daily GK Update of the 03rd September 2022 covering the following news headlines: 64th Ramon Magsaysay Award 2022, All India Football Federation, Starbucks, National Education Policy 2020, CAPF eAwas.


Top 18 Daily GK Updates: National & International News 
Here is providing below the top 18 important Daily General Knowledge 2022 updates with national & international news.
National News
1. Home Minister Amit Shah will unveil the "CAPF eAwas" web portal in Delhi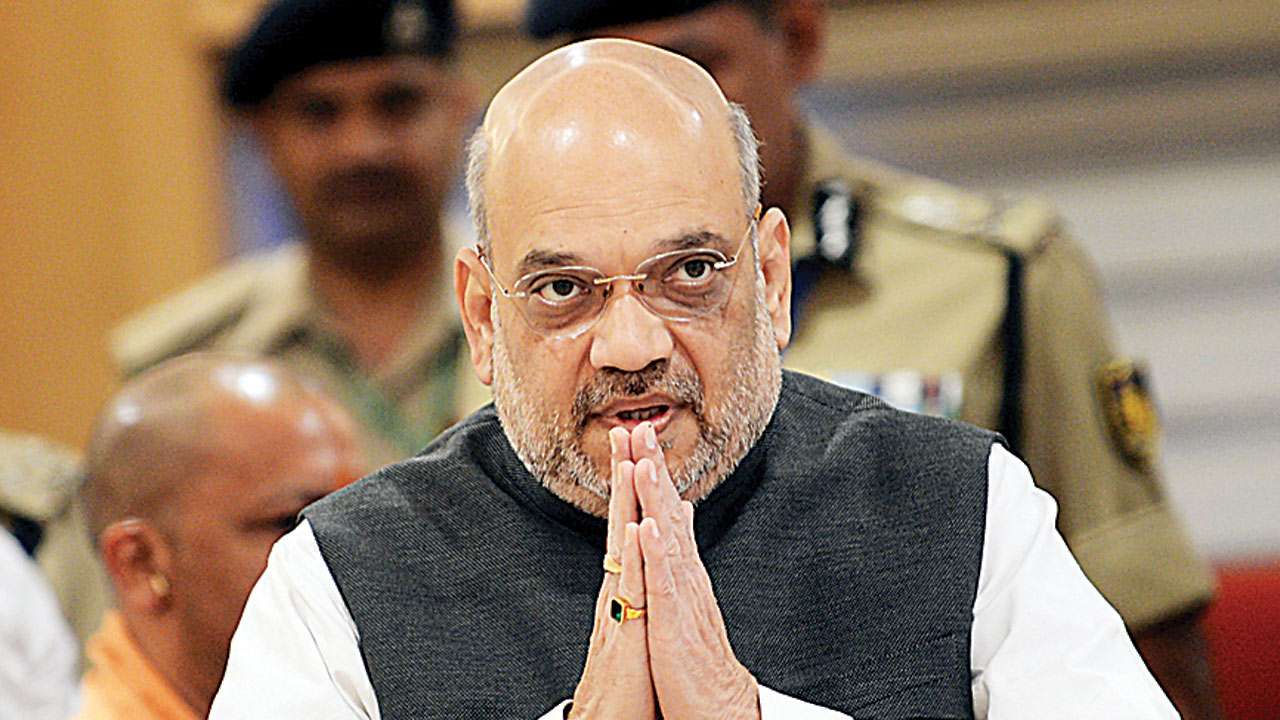 CAPF eAwas: Home Minister Amit Shah unveiled the CAPF eAwas web portal for the Central Armed Police Forces. The Central Armed Police Forces have always been a solid backbone of the nation's internal security, Mr. Shah stated in remarks made on the occasion.
More than 35,000 police officers have died since independence day while maintaining internal security, he mentioned, and as a result of their sacrifices, people may sleep well at night and feel secure.
The Indian government launched the "Ayushman CAPF" programme to give families of fallen soldiers access to better medical care.
2. IILM University: Law School is India's 1st NEP 2020 compliant Law School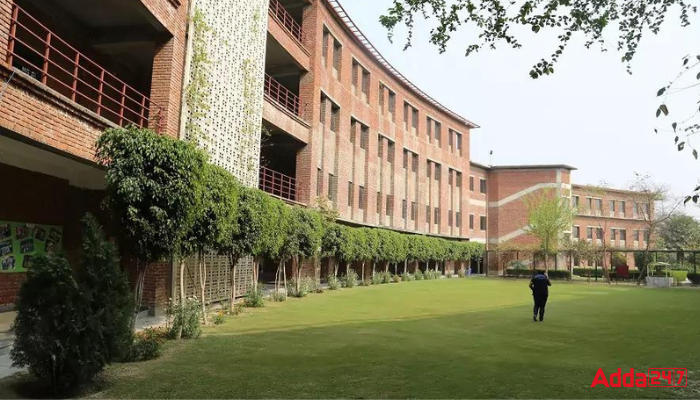 IILM University launched the first National Education Policy 2020 (NEP 2020) Complaint Law School in the Country. The IILM University also got the approval of the Government of Uttar Pradesh and the recognition of the Bar Council of India (BCI).
The IILM Law school is also known for its state-of-the-art infrastructure. The IILM University's interdisciplinary teaching and training techniques comply with NEP 2020 which directs the IILM Law School to achieve its goals and planned experiential learning through various practical initiatives.
States News
3. Karnataka introduces the VentuRISE Global Startup Challenge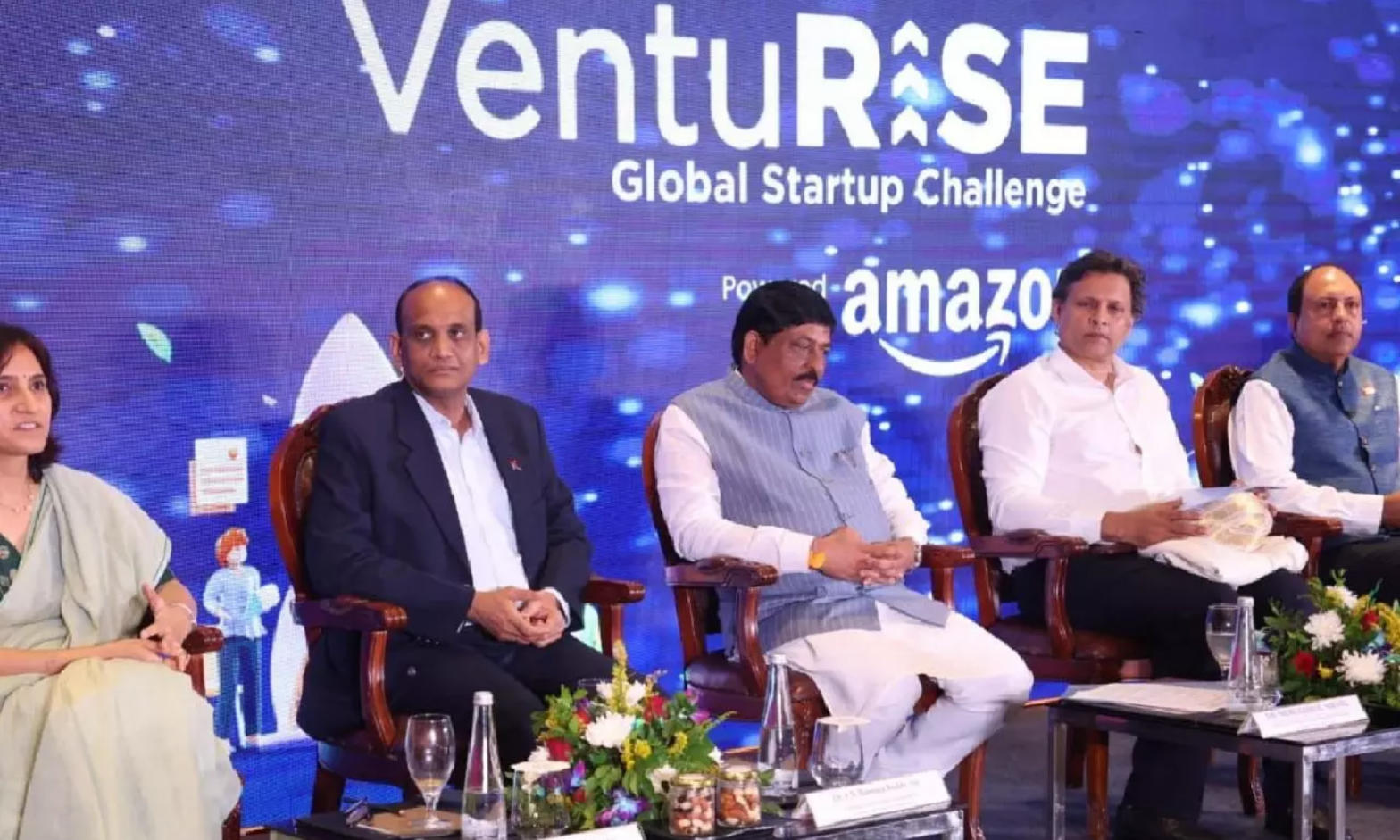 VentuRISE Global Startup Challenge: The Karnataka government announced the worldwide startup competition VentuRISE Global Startup Challenge, which aims to aid entrepreneurs in the manufacturing and sustainability-related industries.
The global startups will give business owners from all over the world a stage to present their cutting-edge goods or solutions and make connections with potential investors.
The Global Investors Meet-Invest Karnataka 2022, which takes place from November 2 to 4 in Bengaluru, will include VentuRISE as a participant.
The challenge's winners will get a cash prize of USD $100,000.
4. Odisha Govt Disburses Rs 869 crore for Farmers Under KALIA Scheme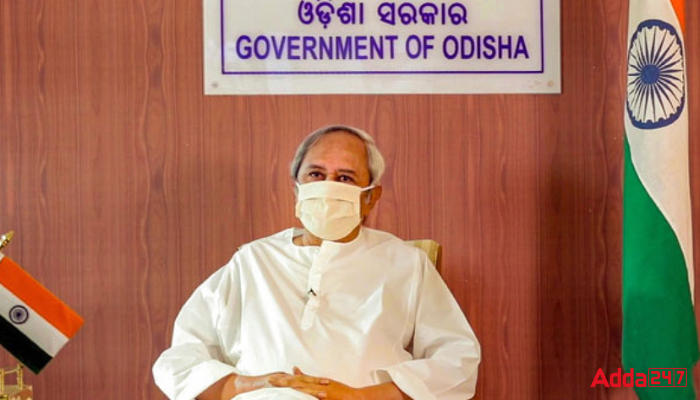 Odisha government distributed ₹869 crore to 41.85 state farmers under the Krushak Assistance for Livelihood and Income Augmentation (KALIA) scheme and assured them of additional aid for crop losses due to floods in the state. ₹2000 each was directly transferred to the bank accounts of 41 lakh farmers and 85,000 landless farmers under the KALIA Scheme.
The state government launched the KALIA Scheme in 2019, under which the farmers of the state are given 4000 in two instalments. The first instalment of 2000 per farmer was distributed on Akshaya Tritiya and the occasion of Nuakhai, and the second instalment was distributed among the farmers.
Appointments News
5. Yamuna Kumar Chaubey named as CMD of NHPC
Yamuna Kumar Chaubey takes over as Chairman and Managing Director of NHPC for three months beginning September 1. He succeeded Abhay Kumar Singh.
Chaubey is currently Director (Technical) in NHPC & has been given additional charge of the post of CMD for a period of 3 months till a regular incumbent joins the post.
Abhay Kumar Singh ceased to be the Chairman and Managing Director (CMD) of the company with effect from August 31, 2022, upon attaining the age of superannuation.
6. Starbucks named Indian-origin executive Laxman Narasimhan as CEO
The coffee giant Starbucks has appointed its new Indian-origin Chief Executive Officer, Laxman Narasimhan. He will join Starbucks on October 1, after replacing Howard Schultz who will continue as interim chief until April 2023.
The 55-years-old Indian, Narasimhan, has served as chief executive of Lysol and Enfamil baby formula, UK-based Reckitt Benckiser Group PLC. Starbucks Corporation is an American multinational chain of coffeehouses and roastery reserves headquartered in Seattle, Washington.
It is the world's largest coffeehouse chain. As of November 2021, the company had 33,833 stores in 80 countries, 15,444 of which were located in the United States.
7. Former goalkeeper Kalyan Chaubey elected as new AIFF chief 
Kalyan Chaubey, who was a goalkeeper with the storied Mohun Bagan and East Bengal football clubs in Kolkata, was elected president of the All India Football Federation.
Choubey got 33 votes in the 34-member electorate comprising representatives of various state associations. His opponent and former East Bengal teammate Bhaichung Bhutia, also 45, had to be content with a solitary vote.
Important takeaways for all competitive exams:
All India Football Federation Founded: 

23 June 1937;

All India Football Federation Headquarters location: 

New Delhi.
Agreements News
8. Adobe and AICTE collaborate to promote digital literacy in India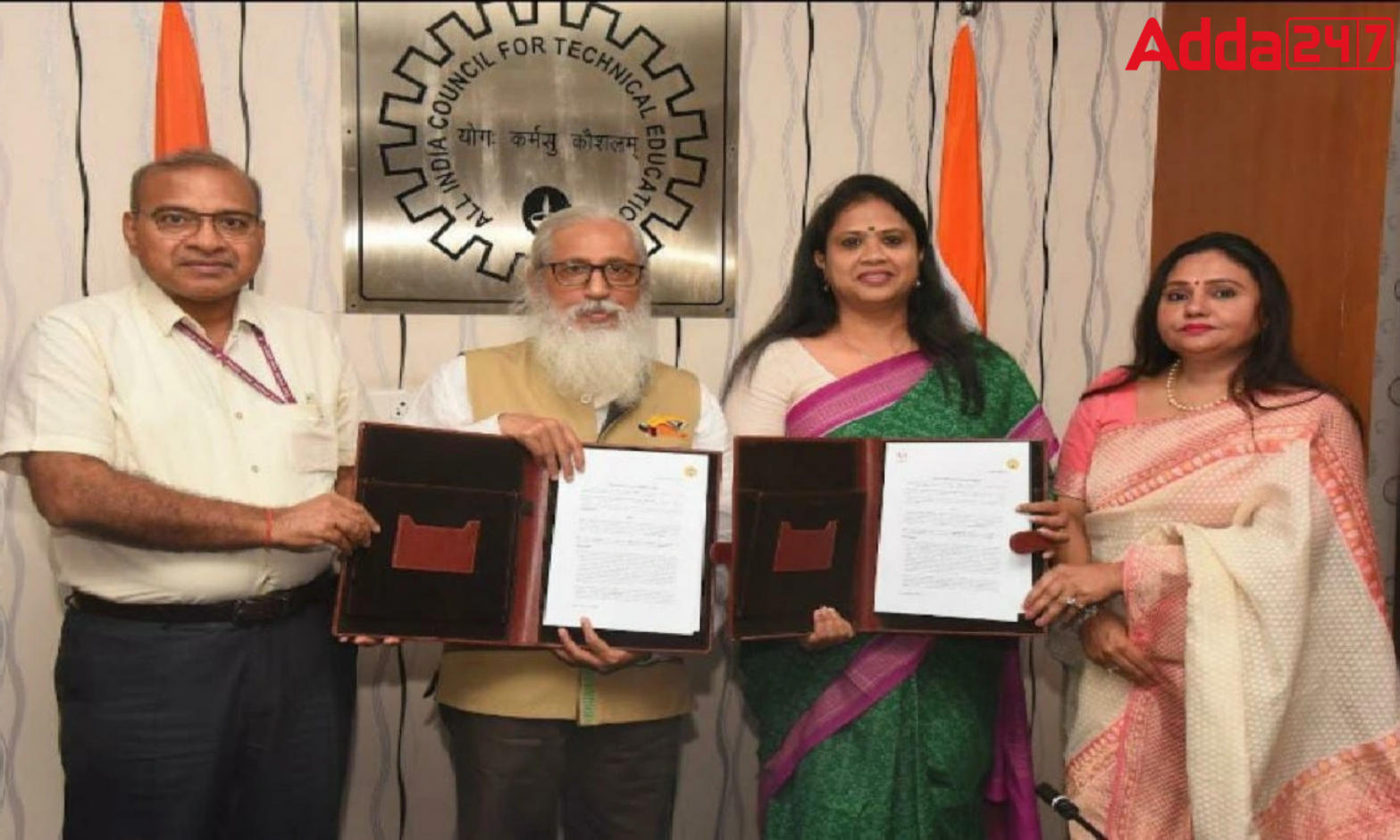 The All-India Council for Technical Education (AICTE) in order to advance digital creativity capabilities throughout the nation, has struck a partnership deal with Adobe. =
According to a release, under the terms of the agreement, Adobe will provide training for educators, provide courses, and incorporate digital creativity into the curriculum to give kids the fundamental creative and digital literacy skills they need to succeed in today's digital-first society.
By 2024, the alliance hopes to equip more than 75,000 educators working in 10,000 institutions of higher learning with critical digital creativity abilities.
Economy News
9. India's 2022 GDP growth prediction reduced by Goldman Sachs from 7.6% to 7%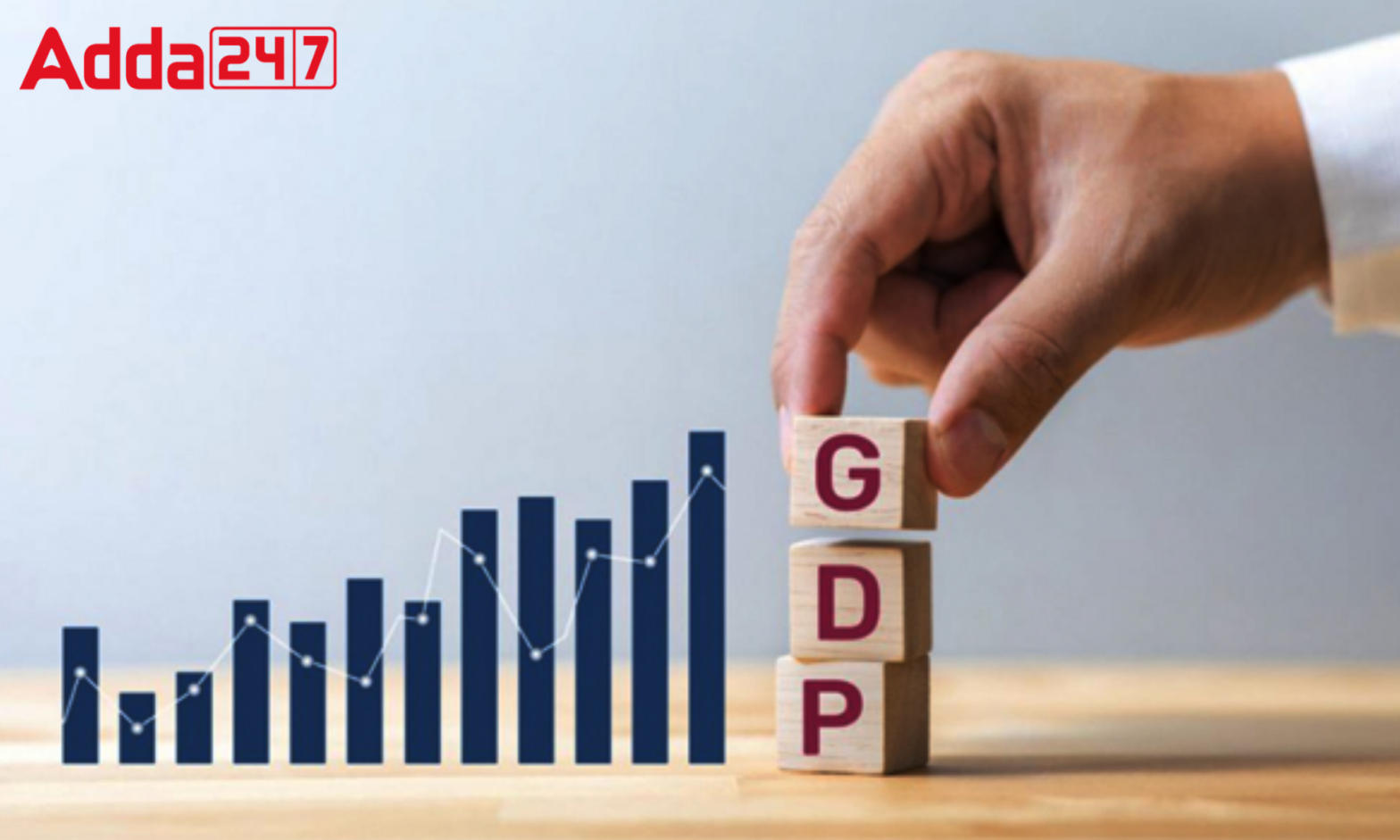 Goldman Sachs has revised lower its growth projections for India. A lower-than-expected growth during April to June increased the negative risk to current fiscal year growth predictions by 40 basis points.
The current fiscal year predictions decreased by 20 basis points from 7.2% and downgraded the full-year 2022 GDP growth forecast from 7.6% to 7%.
In the reporting quarter, India's real GDP growth increased 13.5% year over year, falling short of the 15.2% projection made by experts surveyed by Reuters.
GDP growth momentum decreased to -3.3% quarter-on-quarter after increasing by 0.5% from January to March.
10. India's GDP projection lowered by Moody's to 7.7 percent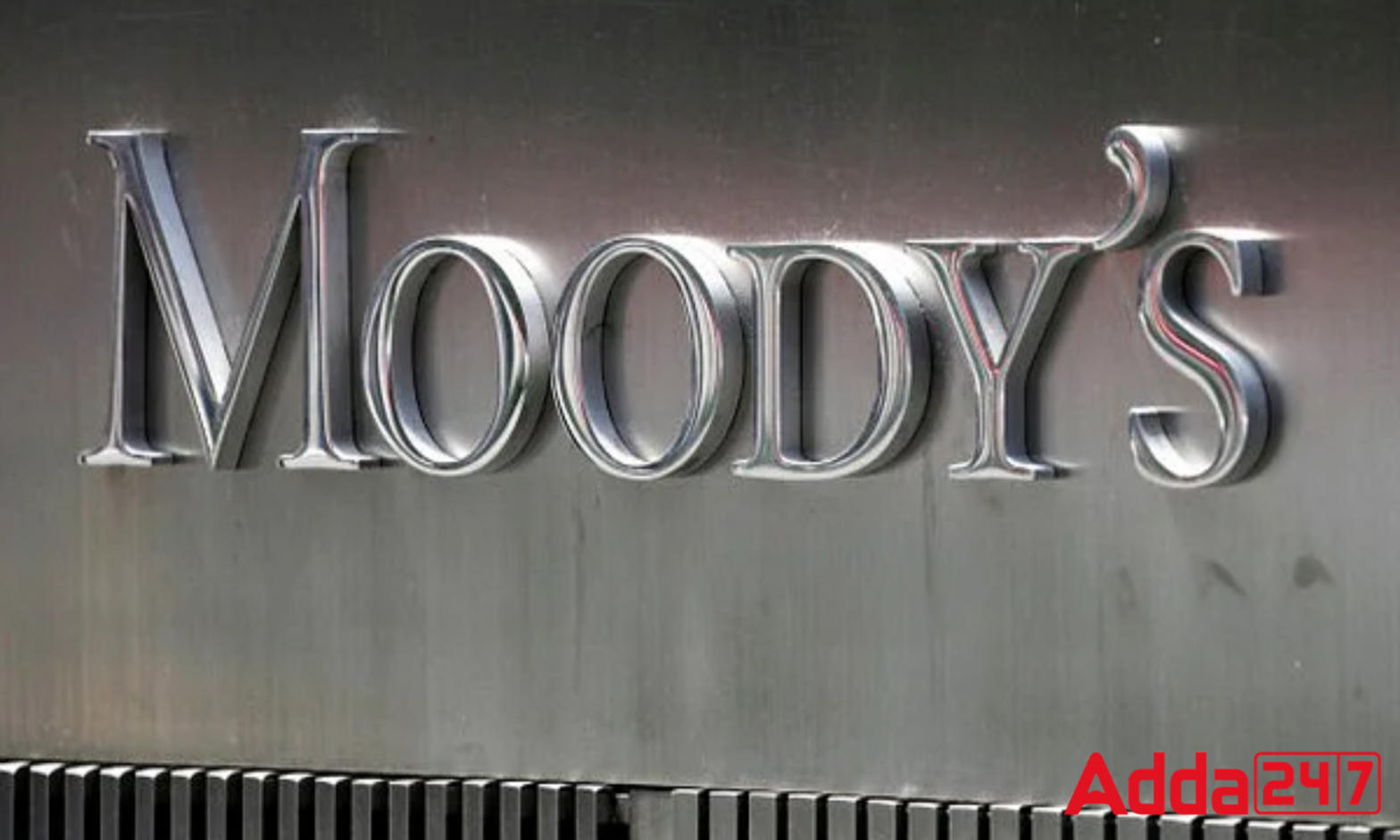 According to Moody's Global Macro Outlook 2022-2023 study, India's central bank is anticipated to maintain a hawkish posture this year and keep a moderately restrictive policy stance in 2023 to prevent domestic inflationary pressures from escalating.
India's GDP is now expected to grow at a 7.7% annual rate, down sharply from the earlier estimate of 8.8% in May. Moody's Investors Service drastically reduced India's GDP growth by 1.1 percentage points, citing a slowdown in global growth, rising interest rates, and an irregular monsoon as reasons for the economy's potential to lose steam in the coming quarters.
11. India Surpasses UK to Become World's 5th Largest Economy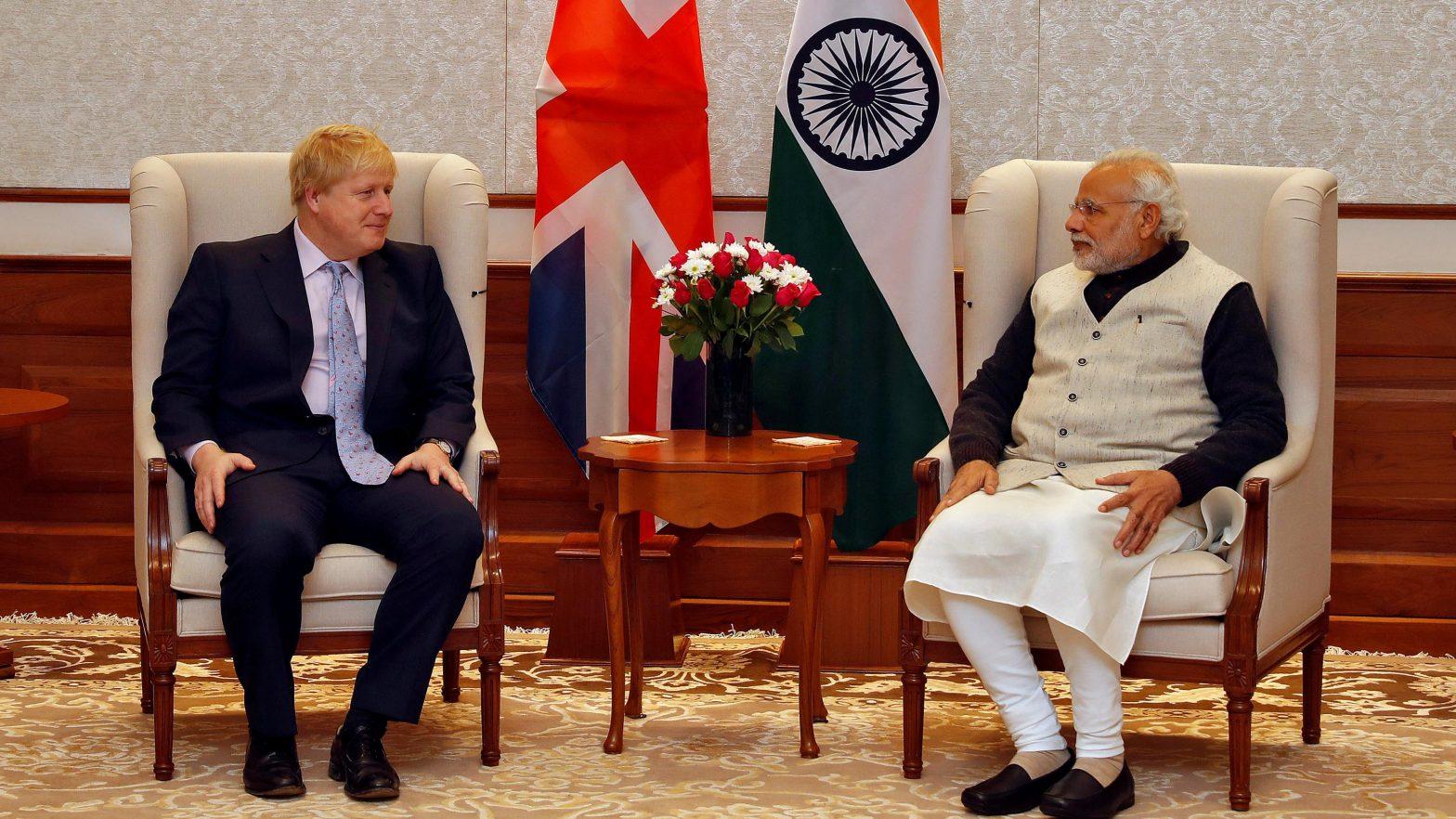 India has surpassed Britain to become world's fifth largest economy, Bloomberg reported. The change in ranking has pushed the United Kingdom to the sixth spot as the country continues to grapple under the brutal cost-of-living shack.
The Indian economy is forecast to grow more than 7 per cent this year. On an adjusted basis and using the dollar exchange rate on the last day of the relevant quarter, the size of Indian economy in "normal" cash terms in the quarter through March was USD 845.7 billion. On the same basis, UK was USD 816 billion, according to the report.
12. All-India House Price Index rose by 3.5% in Q1 of 2022-2023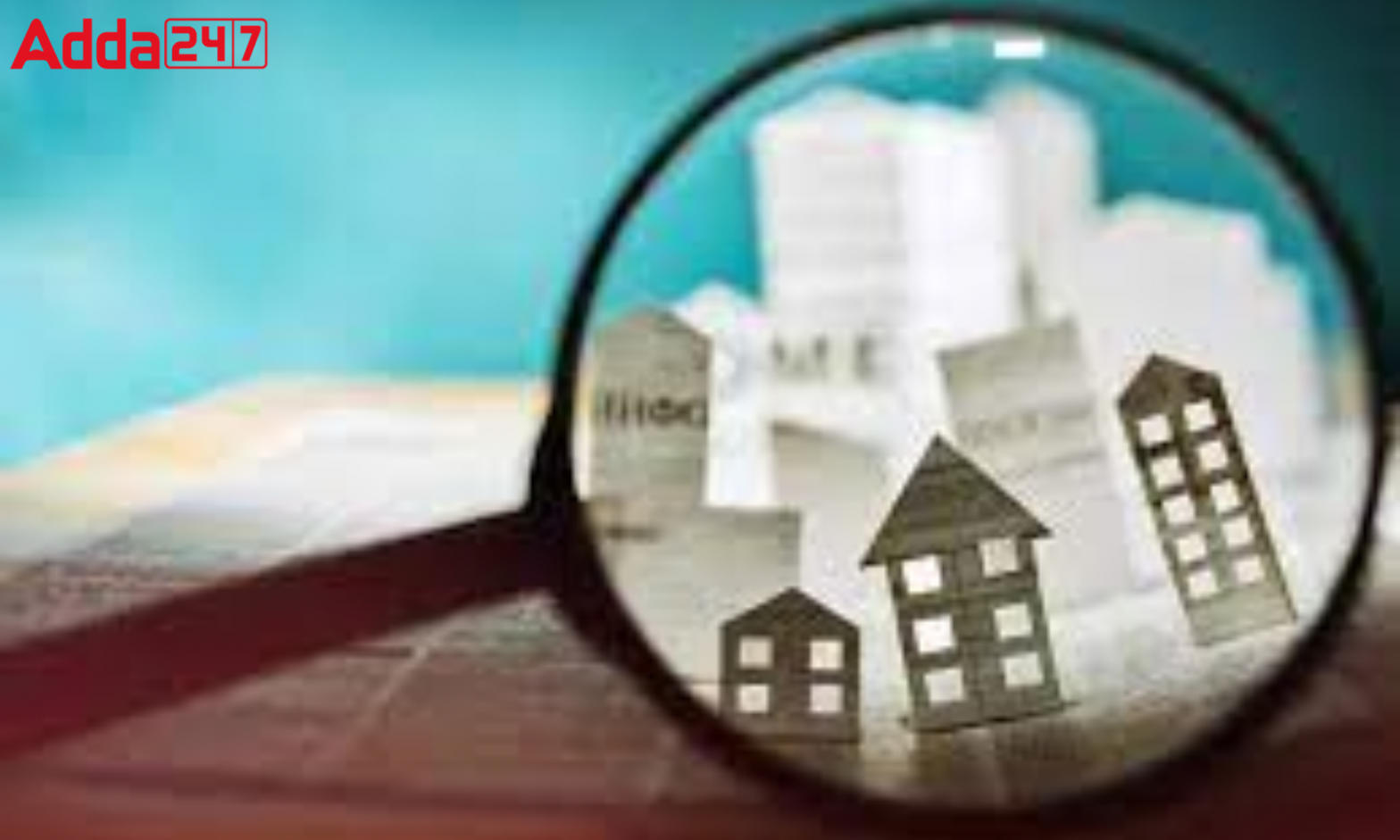 The all-India house price index (HPI) increased by 3.5% year over year, during the first quarter of 2022–2023 according to information made public by the Reserve Bank of India. The HPI increased by 1.8% between January and March and by 2% between April and June of 2021–22.
According to the RBI, there were significant differences in the year-over-year movements of the HPI among the cities, ranging from a growth of 16% in Kolkata to a contraction of 4% in Bengaluru.
In the first quarter of 2022–2023, the all-India HPI climbed by 2.2% sequentially.
The indicator sequentially decreased in Delhi, Kolkata, and Jaipur, while it increased in all other cities.
Business News
13. NPPA Launched Apps for Enhancing Ease of Business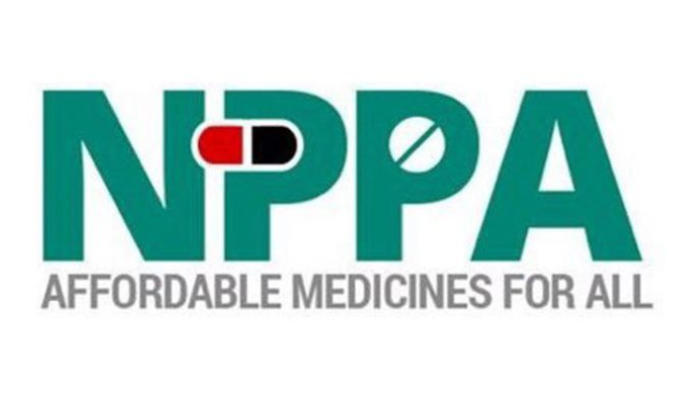 The National Pharmaceutical Pricing Authority (NPPA) launched Pharmaceutical Database Management System 2.0 and Pharma Sahi Daam 2.0 app during the celebration of the silver jubilee on 29th August 2022.
The National Pharmaceutical Pricing Authority has provided quality products for years. The Union Health minister Mansukh Mandaviya urged NPPA to produce medicines and conduct innovative research to ensure good health and well-being of people other than for commercial purposes. The Pharmaceutical Database Management System 2.0 and Pharma Sahi Daam 2.0 app were launched during the inaugural event.
Ranks and Reports News
14. World Bank Applauds India's Effective Response to the COVID-19 Crisis Strategies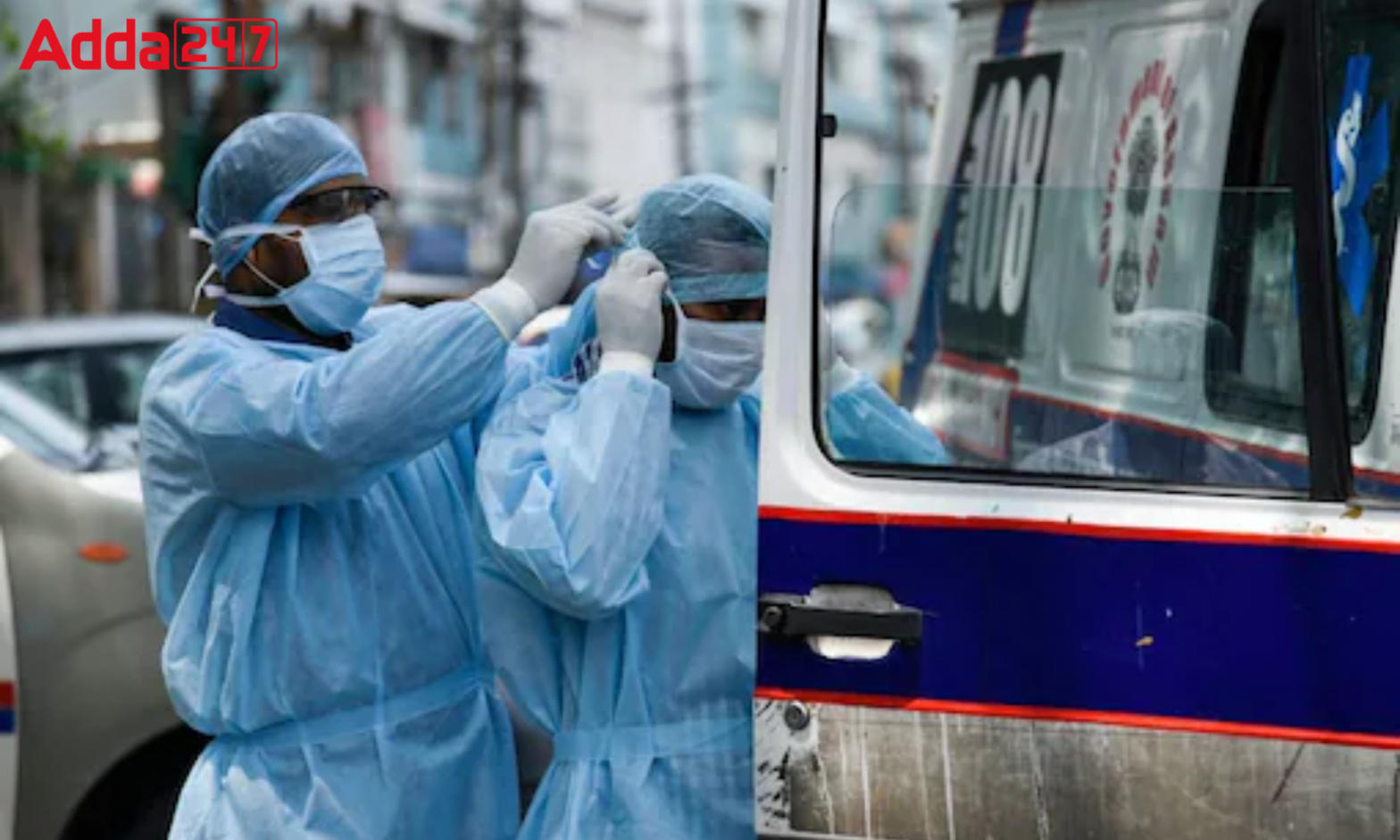 The World Bank acknowledged that the Indian government's decision to have centralised procurement, support to long-term market development and production of Emergency Medical Equipment (EME), and early export restrictions worked in its favour during the public health emergency in the country in a paper titled "India Covid-19 Procurement: Challenges, Innovations, and Lessons."
The health ministry shared in a report detailing the difficulties, innovations, and lessons learned in the purchase of crucial medical supplies, the World Bank praised India's efforts to combat the Covid-19 outbreak.
According to the report, the development of strong inter-ministerial bodies enabled the government to decide quickly on a centralised procurement to aid the states.
To read the complete article: Click Here
Awards News
15. 64th Ramon Magsaysay Award 2022 Announced
The Ramon Magsaysay Awards Foundation (RMAF), which is widely regarded as the "Nobel Peace Prize of Asia," recently announced this year's awardees in a global announcement ceremony.
The 2022 Ramon Magsaysay Awardees are Sotheara Chhim (Cambodia), Bernadette Madrid (Philippines), Tadashi Hattori (Japan) and Gary Bencheghib (Indonesia).
The Ramon Magsaysay Award, established in 1957, is Asia's greatest honour and distinction. The award is managed by RMAF. It is named after Ramon Magsaysay, the third president of the Philippines.
The award is regarded around the world as ''Asia's Nobel Prize''. The prize is annually presented in a ceremonial ceremony in Manila, Philippines on August 31. The first Ramon Magsaysay Awards ceremony was held on 31st August 1958.
16. Hardeep S. Puri presents Smart Solutions Challenge & Inclusive Cities Awards 2022
The Minister for Housing & Urban Affairs & Petroleum and Natural Gas, Hardeep Singh Puri presented Smart Solutions Challenge & Inclusive Cities Awards 2022.
These awards are an initiative of the National Institute of Urban Affairs (NIUA) and the United Nations (UN) in India to address city-level accessibility and inclusion challenges faced by persons with disabilities (PwD), women and girls, and the elderly.
To read the complete article: Click Here
Summits and Conferences News
17. India to Host Quad Senior Officials' Meeting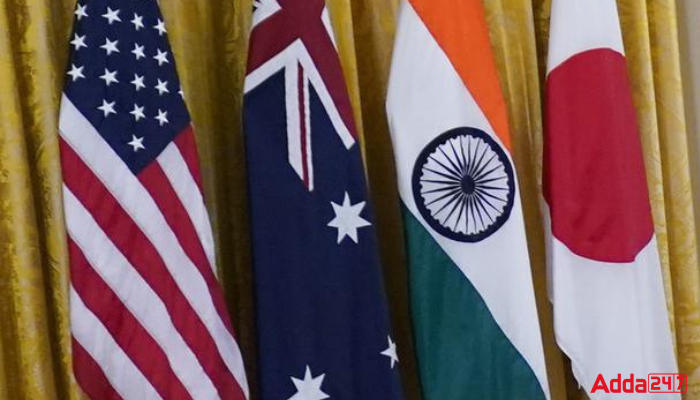 The Quad group meeting will be hosted by India in New Delhi with Japan, U.S, and Australia in the coming week. The Quad meeting is the first such "Senior Officers Meeting" (SOM) to be held after tensions rose between China and Taiwan. The Quad SOM meeting is one of several meetings to be held between India and Indo-Pacific Partners.
The Quad SOM meeting is going to be held anytime between 5th-6th September. The SCO summit in Uzbekistan in mid-September is ahead of the Quad SOM meeting. Prime Minister Narendra Modi along with the important leaders of Russia, Iran, China, Pakistan, and Central Asia will attend the SCO Summit, as it is the first such in-person meeting since the outbreak of the COVID-19 pandemic and the Russia-Ukraine war.
Sports News
18. Apeksha Fernandes Becomes 1st Indian Woman to Reach WJS Championships Final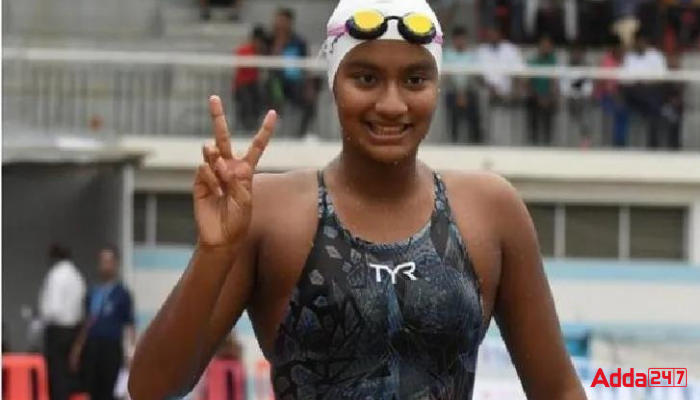 Apeksha Fernandes became the first Indian woman to make the Junior World finals by finishing eighth overall. Apeksha Fernandes sets a new national record with a time record of 2:18.18.
She finished eighth in the women's 200m butterfly finals by clocking 2:19.14 at the FINA World Junior Swimming Championships 2022. The previous National record was set in June 2022 at 2:18.39 which was set by Apeksha Fernandes. She has one of the fastest reaction times of 0.65s.
03rd September | Current Affairs 2022 | Current Affairs Today | Current Affairs by Ashish Gautam 

All the Best BA'ians for the Bank exam!