Here is the daily GK update of 06th August 2020 covering the following news headlines: India-UN Development Partnership Fund, Tendu leaf scheme, RBI's 2nd Bi-Monthly Monetary Policy, SEBI.
Daily GK updates are incorporated with the important news that made the current affairs headlines for banking or other competitive exams. Daily GK Update is the complete bag of the important news that held all day long. One should have complete knowledge about the banking terms, current affairs news, etc. So, here is the GK update of 06th August 2020 to help you prepare the Current affairs part. After reading this section, you can successfully attempt Current Affairs Quiz.

National News
1. India-UN Development Partnership Fund: India contributes USD 15.46 mn
India gives USD 15.5 million to the India-UN Development Partnership Fund, under its commitment to supporting developing nations in their developmental priorities across all the Sustainable Development Goals.
This fund of USD 15.46 million including USD 6 million for the overall fund, in which all developing countries are eligible for partnership, and USD 9.46 million is dedicated to Commonwealth countries.
State News
2. C"garh govt launches social security scheme for tendu leaf collectors
Chhattisgarh Chief Minister, Bhupesh Baghel has launched a social security scheme "Shaheed Mahendra Karma Tendupatta Sangrahak Samajik Suraksha Yojana" for tendu leave collectors in the state.
Tendu leaves, used for making bidis (leaf-wrapped cigarettes), are collected by forest dwellers and from them, it is purchased by the state government.
The scheme, named after slain Congress leader Mahendra Karma, was inaugurated on the occasion of his birth anniversary.
Important takeaways for all competitive exams:
 Governor of Chhattisgarh: Anusuiya Uikey.
Banking News
3. RBI's 2nd Bi-Monthly Monetary Policy Statement 2020-21 Released
The Monetary Policy Committee of the Reserve Bank of India met on 4th, 5th and 6th August for its second meeting of 2020-21.
During the second Monetary Policy meet, the MPC analysed the current & evolving macroeconomic and financial conditions and has decided to continue with the accommodative stance to revive growth as well as to mitigate the impact of COVID-19.
With its decisions, MPC aims to keep inflation within the target and hence to preserve financial stability.
Also, for the year

2020-21

, as a whole,

real GDP growth

is

expected

to be

negative.
The key decisions taken in the Monetary Policy Committee meeting are:
The repo rate under the liquidity adjustment facility (LAF) has been kept unchanged at 4.00%.
The reverse repo rate under the LAF has been kept unchanged at 3.35%.
The marginal standing facility (MSF) rate and the Bank Rate have been kept unchanged at 4.25%.
Important takeaways for all competitive exams:
RBI 25th Governor: Shaktikant Das; Headquarters: Mumbai; Founded: 1 April 1935, Kolkata.
Appointments
4. Ajay Tyagi gets 18 Months extension as SEBI Chairman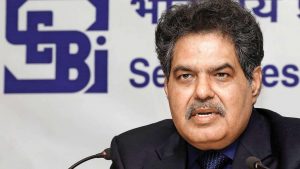 According to a Personnel Ministry, Ajay Tyagi has been given an 18-month extension,  as the chairman of markets regulator SEBI.
The Appointments Committee of the Cabinet headed by Prime Minister Narendra Modi has approved the extension of Tyagi's term for 18 months, with effect from September 1, 2020 up to February 28, 2022.
5. Manoj Sinha appointed as new LG of Jammu and Kashmir
President Ram Nath Kovind has appointed former Union minister Manoj Sinha as the next Lieutenant Governor of Jammu and Kashmir. He will replace Girish Chandra Murmu who resigned.
Murmu's resignation has been accepted by the President. Sinha has represented the parliamentary constituency of Ghazipur in eastern Uttar Pradesh thrice in the Lok Sabha. Sinha has also served as junior railways minister.
6. G. C. Murmu resigns as Lieutenant-Governor of J&K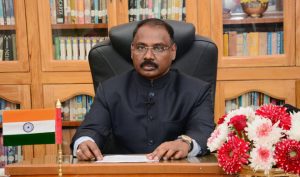 The Lieutenant-Governor of Jammu Kashmir, Girish Chandra Murmu has resigned from his post. Murmu's resignation on the first anniversary of the abrogation of Article 370 which gave special status to the erstwhile state. Murmu sent his resignation letter to the Centre.
According to the sources, Murmu is likely to be appointed as the new Comptroller and Auditor General (CAG). He will replace Rajive Mehrishi as CAG.
Murmu officially took charge as the first L-G of the Union territory of Jammu and Kashmir on October 31, 2019, under the Jammu and Kashmir Reorganisation Act, 2019.
Books and Authors
7. A book titled 'RAW: A History of India's Covert Operations' authored by Yatish Yadav
The book, titled "RAW: A History of India"s Covert Operations" has authored by investigative journalist and author Yatish Yadav. A new book gives a peep into the heroic covert operations carried by India's external spy agency Research and Analysis Wing (RAW) and thereby narrates a gripping account of what actually happens behind the grey walls of the secret society.
Important takeaways for all competitive exams:
Chief of RAW:

Samant Goel.

Headquarters

of RAW:

:

New Delhi.

RAW founded:

21 September 1968.
Important Days
8. Hiroshima Day: 6th August
Annually 6th of August marks the anniversary of the atomic bombing in Hiroshima during World War II.
The horrific incident took place on August 6, 1945, when the United States dropped an atomic bomb named "Little Boy", on the town of Hiroshima in Japan.
This bomb attack was done in the motive to end the Second World War in 1945.
This day is remembered to promote peace and spread awareness about the danger of nuclear energy and nuclear weapons.
Obituaries News
9. Former Arunachal Pradesh Governor Ram Pradhan passes away
Former Arunachal Pradesh Governor Ram Pradhan passed away.
The veteran IAS officer also served as a trustee of the Y B Chavan Pratisthan in Mumbai and also headed a two-member committee established in December 2008 to investigate the security forces' response to the 26/11 Mumbai terror attack.
10. Former Maharashtra CM Shivajirao Patil Nilangekar passes away
Former Maharashtra Chief Minister, Shivajirao Patil Nilangekar passed away.
He was a senior Congress leader, served as the Maharashtra CM between June 1985 and March 1986.
However, he was compelled to resign from the CM's post following the detection of alleged fraud against him in the state medical college examinations in 1985.
Miscellaneous News
11. Webinar series on "Hydro-Meteorological Hazards Risk Reduction"
A webinar series on "Hydro-Meteorological Hazards Risk Reduction" has been organised by the National Institute of Disaster Management (NIDM) in collaboration with India Meteorological Department.
The webinar series comprised of 4 webinars concentrating on issues related to Thunderstorms and Lightning, Cloudburst and Floods, Cyclones and Storm Surges and Climate Change and Extreme Weather Events.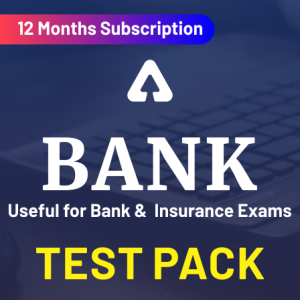 6 August Current Affairs 2020 | Current Affairs Today | Daily Current Affairs 2020
Visit Achieversadda.com and participate in discussions with other aspirants and achievers. Get answers to your queries and connect with others on Achieversadda.com

All the Best BA'ians for RBI Assistant Mains!