Current Affairs 11th and 12th November 2018: Daily GK Update
Dear Aspirants,
The General Awareness Section of Banking Exams covers numerous sections in it like Banking Awareness, Static GK, and Current Affairs. But the most important thing that you might have noticed is that both the
Banking Awareness and Static Awareness questions asked in the General Awareness Section are based on Current Affairs only.
The questions on Static and Banking Awareness are related to the countries, events or anything that has been in news for a while.
Here is the Daily GK Update to get you acquainted with the top events that made the headlines today!!
National News
1. NBCC Inks Pact With Health Ministry To Buy Out HSCC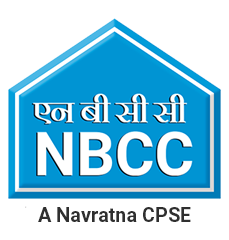 i. State-owned NBCC (India) Limited (formerly National Buildings Construction Corporation Limited) has signed an agreement with the Health Ministry to acquire Hospital Services Consultancy Corporation (HSCC).
ii. Earlier NBCC had stated that it will buy out the government's stake in consultancy firm HSCC for Rs 285 crore. HSCC, under the Ministry of Health and Family Welfare, provides consultancy services in healthcare and other social sectors in India and abroad.
2. Tamil Nadu Gets SEBI Approval To Launch State Shelter Fund
i. Tamil Nadu has received the nod from the market regulator Securities and Exchange Board of India (SEBI) to launch its State Shelter Fund for attracting investments in the affordable housing segment.
ii. The announcement was made by the Deputy Chief Minister of the State O Panneerselvam at a conference on 'Innovative and Alternative Finance for Business and Infrastructure Development in India' organized by the United Economic Forum (UEF) Chamber of Commerce and World Islamic Economic Forum Foundation (WIEF).
Static/Current Takeaways Important For IBPS PO Mains Exam 2018:
Tamil Nadu CM: Edappadi K Palaniswami, Governor: Banwarilal Purohit.
3. CIMAP Signs Pact With RIFM To Standardize Fragrant Oils
i. The Central Institute of Medicinal and Aromatic Plants (CIMAP) has signed an agreement with US-based Research Institute for Fragrant Materials (RIFM) for improving the quality of fragrant oils.
ii. The pact was signed by Anil Kumar Tripathi, Director CSIR-CIMAP and Jim Romane, President of the RIFM at the conclusion of the two-day annual conference of the International Fragrance Association in Paris.
International News
4. 33rd ASEAN Summit Begins In Singapore
i. The 33rd edition of the ASEAN Summit has begun in Singapore. Prime Minister of Singapore Lee Hsien Loong is the Chairman of the Summit, which will continue till 15th November along with other related summits like East Asia Summit (EAS), Regional Comprehensive Economic Summit, (RCEP) and ASEAN plus summits.
ii. Fintech Conference which is a part of Fintech festival will also take place alongside. Prime Minister Narendra Modi and IMF, Managing Director Christine Lagarde will also address the audience.
Static/Current Takeaways Important For IBPS PO Mains Exam 2018:
ASEAN stands for Association of Southeast Asian Nations.
Headquarters: Jakarta, Indonesia.
5. Palau Becomes 1st Country In World To Ban Reef-Killing Sunscreen
i. Palau has become the first country
to ban
reef toxic sunscreen by 2020
in an attempt to protect its coral reefs after the president of the country signed a bill into law.
ii.
Palau defines the banned "reef-toxic" sunscreens as containing any one of 10 chemicals, including oxybenzone and octinoxate, which are found in the vast majority of sunscreens sold in the U.S., according to the Consumer Healthcare Products Association.
Static/Current Takeaways Important For IBPS PO Mains Exam 2018:
Palau Capital: Ngerulmud, Currency: United States Dollar
6. World's First AI News Anchor Debuts In China
i. Xinhua
, China's state-run press agency, recently unveiled virtual newsreaders that combine the images and voices of human anchors with
artificial intelligence (AI)
technology.
ii.
Xinhua unveiled two AI newsreaders, one that speaks in
English
and one in
Chinese.
Xinhua developed the robot anchor with Chinese search engine
Sogou.com
.
7. Vice President's Visit To 3 South African Countries: Complete Highlights
i. Vice President M Venkaiah Naidu
was on a seven-day 3-South African nation visit to
Botswana, Zimbabwe,
and
Malawi.
He visited Botswana on first leg, Zimbabwe on second and on the third leg he visited Malawi.
ii.
Here are the complete highlights of 3 nation visit of M Venkaiah Naidu.
8. S. S. Deswal Appointed DG of ITBP
i. The ACC has approved the appointment of S. S. Deswal, IPS as Director General,
Indo Tibetan Border Police (ITBP).
He took charge from R K Pachnanda, the outgoing DG of ITBP, who superannuated recently.
ii.
Mr Deswal will hold the
additional charge of the post of DG, Sashastra Seema Bal (SSB)
till further orders.
Static/Current Takeaways Important For IBPS PO Mains Exam 2018:
Indo-Tibetan Border Police was raised on October 24, 1962.
9. Ashok Kumar Gupta Appointed New CCI Chairperson
i. Former IAS Officer Ashok Kumar Gupta
has been appointed as the
Chairman of the Competition Commission of India (CCI).
His appointment has been approved by the Appointments Committee of the Cabinet.
ii.
Mr
Gupta has replaced Sudhir Mittal.
His tenure as the CCI Chairman will be till October 25, 2022, i.e. when attains the age of 65 years, or until further orders, whichever is earlier.
Static/Current Takeaways Important For IBPS PO Mains Exam 2018:
Competition Commission of India (CCI) has been established by the Central Government with effect from 14th October 2003.
Awards
10. ATP World Tour Awards 2018 Announced: Complete List Of Winners
i. The big three of men's tennis – Novak Djokovic, Rafael Nadal and Roger Federer – were all among the winners at the 2018 ATP World Tour Awards. The trio were named as award winners in the prelude to the season-ending ATP World Tour Finals in London.
ii. Djokovic won the 'Comeback Player of the Year Award', voted by the ATP players, on the back of his glorious run during the second half of the season.
11. Jawahar Lal Sarin Conferred With France's Highest Civilian Honour
i. Jawahar Lal Sarin,
president of the governing body of
Alliance Francaise
, was conferred with France's highest civilian honor by French Ambassador to India
Alexandre Ziegler
at an event.
ii.
France's highest civilian honor
'Knight of the Legion of Honour'
was bestowed on Sarin in recognition of his outstanding contribution
to enhancing Indo-French cultural cooperation and promoting the French language.
Static/Current Takeaways Important For IBPS PO Mains Exam 2018:
France Capital: Paris, Currency: CFP Franc, Euro
12. UNESCO Asia-Pacific Awards 2018 Announced for Cultural Heritage Conservation
i. The renewal of the early 20th-century 'Shijo-cho Ofune-hoko Float Machiya' has received the Award of Excellence in this year's UNESCO Asia-Pacific Awards for Cultural Heritage Conservation.
ii. Ten projects from five countries – Australia, China, India, Japan, and Thailand – have been recognized by an international Jury of conservation experts in this year's Awards.
13. Swati Chaturvedi Won Press Freedom Award For Courage In UK
i. An Indian freelance journalist, famous for her investigative reports, has bagged the 2018 London Press Freedom Award for Courage. Swati Chaturvedi, author of the book 'I am a Troll: Inside the Secret World of the BJP's Digital Army', beat shortlisted journalists from Italy, Turkey, and Morocco for her work in exposing the "IT cell" within the ruling Bharatiya Janata Party (BJP) for keeping an army of angry trolls.
ii. The award was conferred on Swati at the first award ceremony organized by the UK chapter of Paris-based Reporters Sans Frontieres (RSF) or Reporters Without Borders in London.
Books and Authors
14. Mansi Gulati's Book 'Yoga And Mindfulness' Launched
i. Famous yoga exponent and author, Mansi Gulati's book, 'Yoga and Mindfulness'.
ii. The book was launched by the Vice President of India, M. Venkaiah Naidu at Sardar Vallabhbhai Patel Conference Hall, Vice President's House, New Delhi.
15. Bangalore Ranked India's Most Congested City: NBER
i. Bangalore tops the index for the most congested city, and Mumbai in the second position, while Pune follows in the seventh place, according to a recent research published under the US-based organization, National Bureau of Economic Research (NBER).
ii. Conducted by a team of researchers at the University of California, Berkeley and three other U.S. universities, the research studies the current status of mobility in urban India, using Google maps.
iii. In another index of traffic speed, Kolkata has been found to be the slowest city, while Pune manages to hold down its position to the 20th place.
Banking News
16. RBI Cancels Registration of 31 NBFCs
i. The RBI canceled the certificate of registrations of as many as 31 NBFCs for unspecified reasons.
ii. It also canceled the certificate of registrations of 17 NBFCs following a request by them for the same. The action comes amid difficulties faced by the NBFCs sector. A majority 27 of 31 companies which lost licenses are from Bengal.
Obituaries
17. Veteran Marathi Actress Lalan Sarang Passes Away
i. Veteran theatre and Marathi film actor Lalan Sarang had passed away in Pune where she was hospitalized for a month for multiple ailments. Sarang was 79 years old.
18. Parliamentary Affairs Minister, Ananth Kumar Passes Away
i. Union Minister for Parliamentary Affairs, and Chemicals and Fertilizers H.N. Ananth Kumar, also a senior BJP leader from the State passed away in Bengaluru. He was 59.
ii. Mr Kumar was diagnosed with lung cancer at an advanced stage in June. A six-time member of parliament from Bengaluru South Lok Sabha seat, Mr. Kumar was representing it continuously since 1996.