Daily GK updates are incorporated with the important news that made the current affairs headlines for banking or other competitive exams. Daily GK Update is the complete bag of the important news that is held all day long. One should have complete knowledge about banking terms, current affairs news, etc. So, here is the GK update for 23rd August 2022 to help you prepare the Current affairs part. After reading this section, you can successfully attempt Current Affairs Quiz. 
Here is the Daily GK Update of the 23rd of August 2022 covering the following news headlines: Shaheed Bhagat Singh, Vidya Rath – School on Wheels, International Astronomy & Astrophysics Olympiad, Monkeypox. 


Top 19 Daily GK Updates: National & International News 
Here is providing below the top 19 important Daily General Knowledge 2022 updates with national & international news.
National News
1. Rashtriya Puruskar Portal Launched by Union Government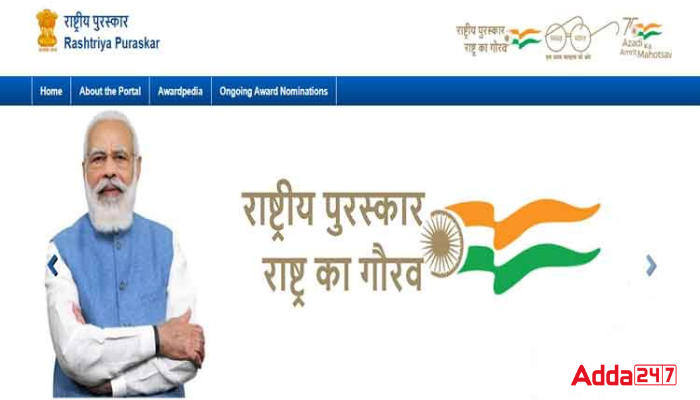 Union Government has launched Rashtriya Puruskar Portal to bring together all the awards of the various Ministries, Departments, and Agencies of the Government of India.
The Rashtriya Puruskar Portal will make sure that all the awards are under one platform to ensure transparency and public partnership or Jan Bhagidari.
The portal allows every citizen and organization to nominate individuals and organizations for various categories of Awards instituted by the Government of India.
Rashtriya Puruskar Portal is the first of its kind in the history of India to provide information about all awards to the public on a single digital platform. The information includes criteria, selection procedure, and details of past awardees
International News
2. S. Jaishankar Unveils Bust of Mahatma Gandhi in Paraguay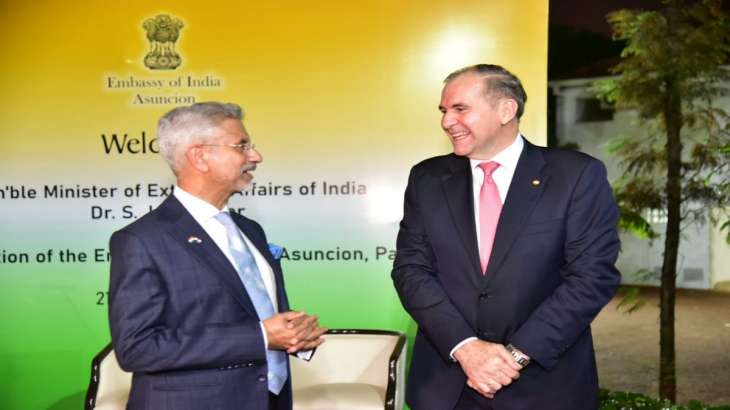 External affairs minister S Jaishankar unveiled a bust of Mahatma Gandhi in Paraguay and visited the historic Casa de la Independencia, from where the South American country's independence movement started more than two centuries ago.
Jaishankar arrived in Brazil on the first leg of his six-day visit to South America with an aim to boost overall bilateral ties with the region. Jaishankar, who is on his first-ever official visit to South America, is also visiting Paraguay and Argentina.
States News
3. Punjab & Haryana agree to be name Chandigarh airport after Bhagat Singh
The Punjab and Haryana governments have agreed to name the Chandigarh International Airport in Mohali after Shaheed Bhagat Singh. The decision was taken during a meeting between Punjab CM Bhagwant Mann & Haryana deputy CM Dushyant Chautala.
The Punjab government has already declared a state holiday on March 23, the martyrdom day of legendary freedom fighter Bhagat Singh.
The Rs 485-crore airport project is a joint venture of the Airports Authority of India (AAI), the governments of Punjab and Haryana.
4. Assam CM Himanta Biswa Sarma launched 'Vidya Rath – School on Wheels' project
Assam Chief Minister, Himanta Biswa Sarma has launched the 'Vidya Rath -School on Wheels' project.
This project aims at providing economically challenged underprivileged children to access elementary education for a period of 10 months.
The project was launched at a function held at the premises of Gauhati High Court in Assam. 
The Vidya Rath-School on Wheels will reportedly provide access to elementary education to underprivileged children for 10 months. After 10 months, the children will be integrated into the conventional system of education.
Important takeaways for all competitive exams:
Assam Capital: Dispur;
Assam Chief Minister: Himanta Biswa Sarma;
Assam Governor: Prof Jagdish Mukhi.
Economy News
5. Indians Remitted $6 Billion Q1 Of FY23 Under LRS Scheme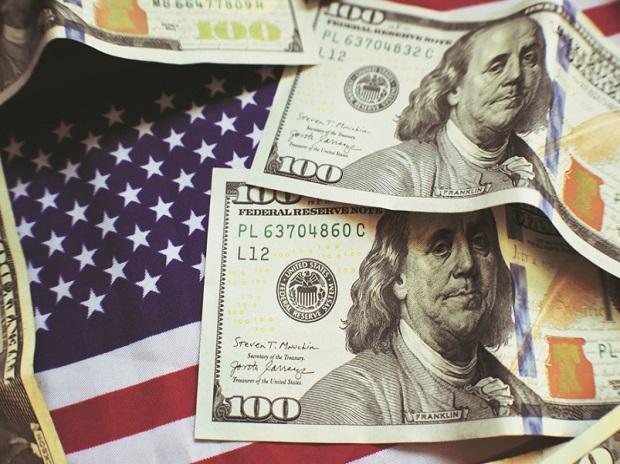 Outward remittances under the Reserve Bank of India's (RBI's) liberalised remittance scheme (LRS) made a strong comeback in the first quarter of FY23 as Indians increased spending on international travel, maintenance of close relatives, and gifts.
The latest data for Q1-FY23 released by the RBI shows that remittance by Indians under the scheme jumped 64.75 per cent to over $6.04 billion from $3.67 billion in Q1FY22. The amount remitted in Q1FY23 is even higher than that in Q4FY22, where outward remittance under LRS was to the tune of $5.8 billion.
6. Sebi joins Account Aggregator framework to facilitate access to financial data
Asset management firms (AMCs) and depositories are examples of stock market intermediaries that have been instructed by the Securities and Exchange Board of India (Sebi) to join the account aggregator framework put forward by the Reserve Bank of India (RBI).
Additionally, the market regulator, Sebi established regulations that will only apply to participants in the stock market ecosystem who join the aggregator framework.
The account aggregator framework is a non-banking financial institution (NBFC) governed by the RBI .
Account aggregator framework makes it easier to obtain or gather financial data about a customer from financial information suppliers (FIP).
Business News
7. "All things EV": HDFC Launches India's First EV Ecosystem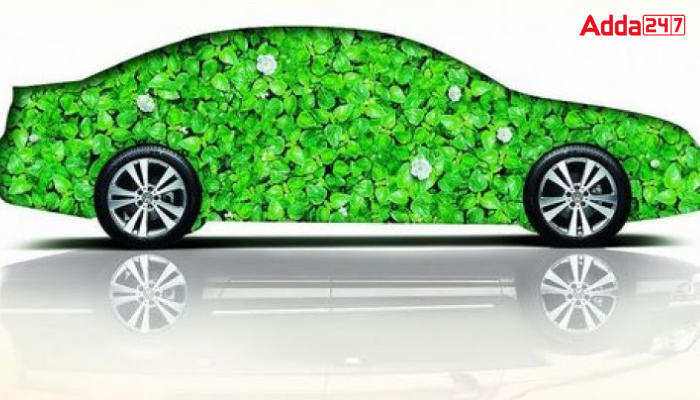 HDFC has launched India's first one-stop solution portal for Electric Vehicles Ecosystem, "All things EV". HDFC EGRO, General Insurance Company, which is a leading private sector general insurance company has claimed that the "All things EV", fulfills the needs of the existing and potential Electric Vehicles or EV users.
The company has also launched a dedicated platform for existing and prospective EV ecosystem users as a part of the initiative which also hosts end-to-end information related to the EV sector. This platform welcomes all Indians who have purchased EVs or are planning to buy EVs in the future or are making an earning out of the growing EV sectors.
Ranks and Reports News
8. International Astronomy & Astrophysics Olympiad: India ranks 3rd
Indian team secured the third rank in the medal tally at the 15th International Olympiad on Astronomy and Astrophysics (IOAA). India held the third position jointly with Singapore with students winning three gold and two silver medals. 
In the medals tally, India was placed jointly in the third position along with Singapore, behind Iran's official team (5 golds) and guest team (4 golds, 1 silver). 
Raghav Goyal from Chandigarh, Md Sahil Akhtar from Kolkata and Mehul Borad from Hyderabad bagged gold in the event. Goyal also won a special prize for providing the best solution to the most challenging theoretical question.
The silver medallists are Malay Kedia from Ghaziabad and Atharva Nilesh Mahajan from Indore.
Science and Technology News
9. India's First Observatory To Monitor Space Activity To Come Up In Uttarakhand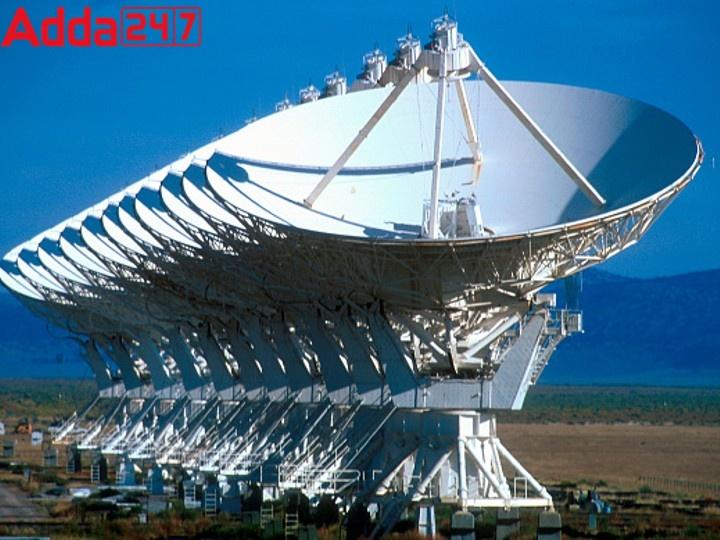 India's first commercial space situational awareness observatory, to track objects as small as 10 cm in size orbiting the earth, will be set up in the Garhwal region of Uttarakhand by Digantara, a space sector start-up.
The space situational awareness (SSA) observatory will help India track any activity in space including that of space debris and military satellites hovering over the region.
Currently, the United States is a dominant player in monitoring space debris with observatories in multiple locations and commercial companies providing additional inputs from across the world.
10. Country's first indigenous monkeypox test kit launched
India has developed the first indigenously-developed RT-PCR kit for testing monkeypox disease. The kit is developed by Transasia Bio-Medicals, the kit was unveiled by Principal Scientific Adviser to the Centre Ajay Kumar Sood.
The kit would help in early detection and better management of the infection which the WHO declared a public health emergency of international concern.
Important takeaways for all competitive exams:
Transasia Bio-Medicals Headquarters location: 

Mumbai;

Transasia Bio-Medicals Founded: 

1979.
Summits and Conferences News
11. Union MoS for Textiles Darshana Jardosh inaugurates Silk Mark Expo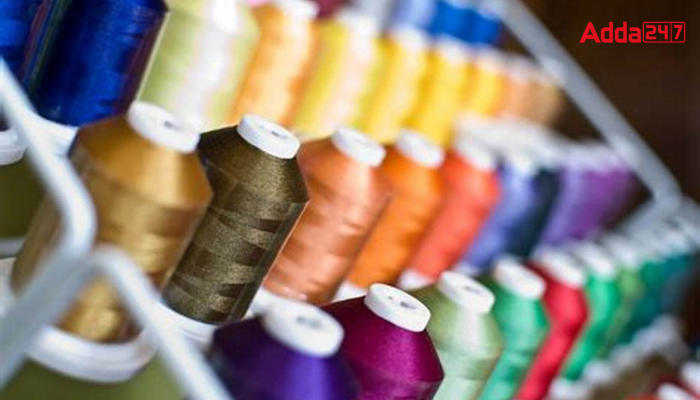 The Silk Mark Expo was inaugurated by the Union Minister of State for Textile Darshana Jardosh in New Delhi. The Silk Mark Expo is organized by the Silk Mark Organization of India under the Central Silk Board, Ministry of Textiles.
This is a milestone in the Azadi ka Amrit Mahotsav said the Union Minister of State for Textile. The Textile Ministry has launched various schemes including the Silk Mark Expo to boost the textile sector in India.
The original high-quality silk made by the women weavers will attract consumers across the World.
Silk Mark is a quality assurance label launched by the government to determine the quality of the natural and pure silk produced by the weavers.
12. 65th Commonwealth Parliamentary Conference to be host by Canada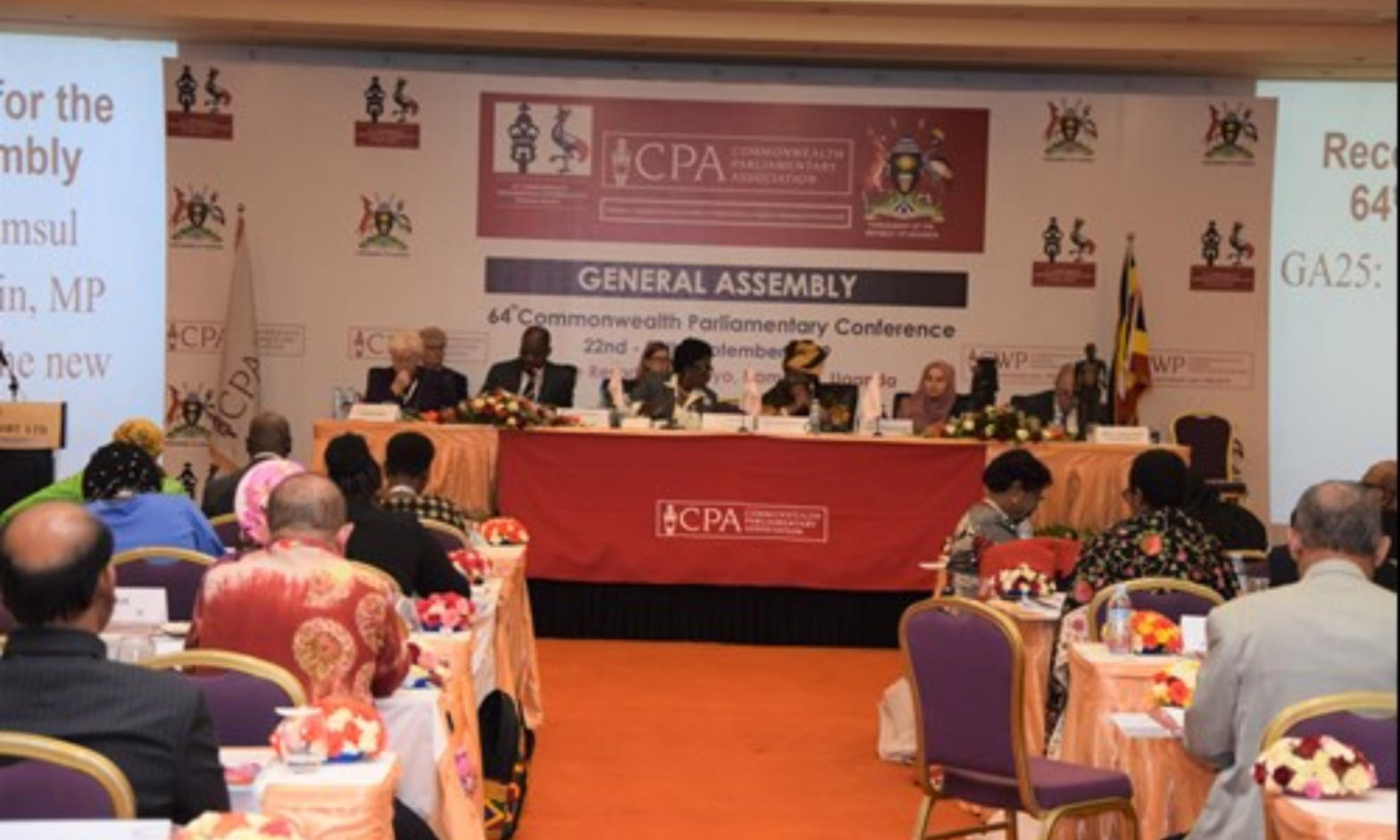 The 65th Commonwealth Parliamentary Conference (CPC) will be led by Amos Masondo, the chair of the National Council of Provinces (NCOP), along with a distinguished team of MPs.
The 65th Commonwealth Parliamentary Conference (CPC), will be held in Halifax, Canada, from August 22 to 26, 2022. The 65th Commonwealth Parliamentary Conference provides delegates of Commonwealth parliaments and legislatures with an annual forum to discuss parliamentary system improvements and international political issues.
Defence News
13. Govt Grants Permission To Defence Forces To Buy Emergency Weapons Through Make in India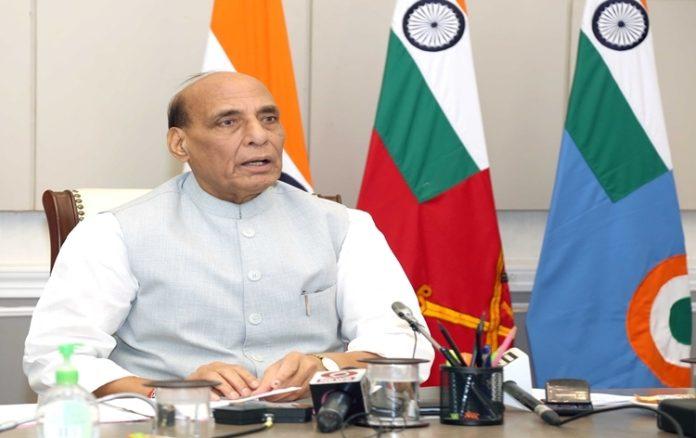 The Centre has allowed them to purchase critical weapon systems for their operational requirements through an emergency procurement route.
The approval was given in a meeting of the Defence Ministry which was headed by Defence Minister Rajnath Singh. It is pertinent to note that the defence forces have extensively used the emergency procurement powers in the past and further strengthened their preparedness through these acquisitions.
The heavy-duty military equipment acquired by the forces in the past, the Indian Air Force, as well as the Indian Army, had used these powers to receive 'Heron' unmanned aerial vehicles and also small arms such as the Sig Sauer assault rifles.
The aerial vehicles have now been deployed for surveillance in Ladakh as well as in the northeast for keeping an eye on Chinese activities.
Sports News
14. FTX Crypto Cup: R Praggnanandhaa defeated world chess champion Magnus Carlsen
Indian chess master Rameshbabu Praggnanandhaa has defeated world champion, Magnus Carlsen, in the FTX Crypto Cup in Miami, an international chess Championship.
Praggnanandhaa's winning run came to an end at the hands of China's Quang Liem Le in the fifth round. He suffered his second loss after he went down to Poland's Jan-Krzystof Duda via the tie-break in the sixth round.
Important Days
15. World Water Week 2022: 23 August to 1 September
World Water Week 2022 takes place from 23 August to 1 September. The World Water Week is an annual event organized by Stockholm International Water Institute (SIWI) since 1991 to address the global water issues and related concerns of international development.
The theme of the 2022 World Water Week is: "Seeing the unseen: The value of water", which helps us view water in new and fascinating ways.
Important takeaways for all competitive exams:
SIWI Executive Director: Torgny Holmgren;
SIWI Headquarters: Stockholm, Sweden;

SIWI Founded: 

1991.
16. International Day for the Remembrance of the Slave Trade and Its Abolition
The International Day for the Remembrance of the Slave Trade and its Abolition is an international day celebrated on August 23 of each year. The day was chosen by the United Nations Educational, Scientific, and Cultural Organization (UNESCO) to memorialize the transatlantic slave trade.
The theme for this year is 'Decolonisation.' The fundamental right to self-determination is identified by the United Nations as core to decolonization, allowing not only independence, but also other ways of decolonization.
Important takeaways for all competitive exams:
UNESCO Founded: 16 November 1945;
UNESCO Headquarters: Paris, France;
UNESCO Members: 193 countries;
UNESCO Head: Audrey Azoulay.
Obituaries News
17. Former Olympic football captain Samar 'Badru' Banerjee passes away
Former India football team captain, Samar 'Badru' Banerjee, who led the country to a historic fourth-place finish in the 1956 Melbourne Olympics, has passed away recently. He was 92. He was bestowed with the Mohun Bagan Ratna in 2009.
Banerjee has also won the Santosh Trophy twice as a player in 1953 & 1955 and once as a coach in 1962. The West Bengal Government honoured Badru Banerjee with the Lifetime Achievement Award in sports in 2017.
18. Former Jharkhand Governor Syed Sibtey Razi passes away
Former Jharkhand Governor, Syed Sibtey Razi has passed away. He served as the Governor of Jharkhand from the year 2004- 2009. He was associated with Congress. He was a member of the Rajya Sabha thrice.
Later he was made the Governor of Jharkhand and Assam. Razi, who was associated with the Congress, was born in Rae Bareli, a Congress stronghold in Uttar Pradesh. Born on 7th March 1939, he took admitted in Shia College after completing his 10th from Husenabad Higher Secondary School in Rae Bareli.
Miscellaneous News
19. UNESCO's Intangible Cultural Heritage List: India nominated Garba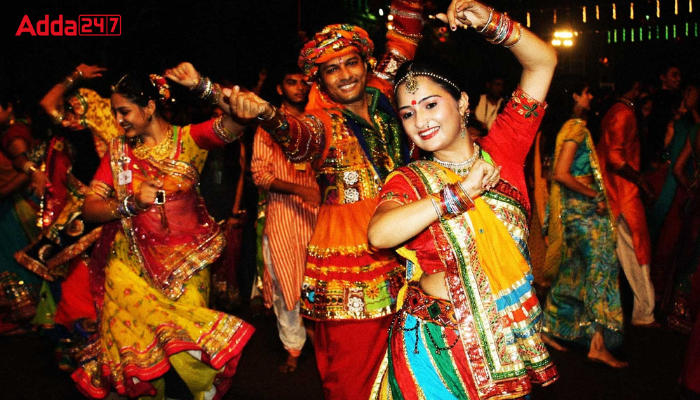 India has nominated the Indian dance form Garba to be inscribed on UNESCO's intangible cultural heritage list. Last year, Durga Puja was included in UNESCO's intangible cultural heritage list and for 2022, India has nominated 'Garba'. The next UNESCO meeting will be held in November.
In July, India was elected by UNESCO to serve on the distinguished intergovernmental Committee of the 2003 Convention for the safeguarding of the Intangible Cultural Heritage. A total of 14 elements from India are inscribed on UNESCO'S list of Intangible Cultural Heritage and Humanity. These elements include music, dance, theatre, festivals, rituals, and storytelling.
23rd August | Current Affairs 2022 | Current Affairs Today | Current Affairs by Ashish Gautam

All the Best BA'ians for the Bank exam!