Here is the daily GK update of 27th July 2020 covering the following news headlines: North Korea, RBI, Haryana, Veli Band, Tanzania, Rozgar Bazar.
Daily GK updates are incorporated with the important news that made the current affairs headlines for banking or other competitive exams. Daily GK Update is the complete bag of the important news that held all day long. One should have complete knowledge about the banking terms, current affairs news, etc. So, here is the GK update of 27th July 2020 to help you prepare the Current affairs part. After reading this section, you can successfully attempt Current Affairs Quiz.

National News
1. GoI grants medical assistance worth about USD 1Mn to DPRK
Government of India has extended medical assistance worth about USD 1 million in the form of anti-tuberculosis medicines to North Korea.
The medical assistance was extended in response to a request received from the World Health Organisation (WHO) and was granted under the aegis of an ongoing WHO anti-tuberculosis programme in the Democratic People's Republic of Korea (DPRK).
The consignment of anti-tuberculosis medicines was handed over by Indian Ambassador to DPRK Atul Malhari Gotsurve to DPRK authorities in the presence of a WHO representative.
Important takeaways for all competitive exams:
Supreme Leader of North Korea: Kim Jong-un.
Capital of North Korea: Pyongyang; Currency: North Korean won.
Banking News
2. RBI signs $400 mn currency swap with Sri Lanka
The Reserve Bank of India (RBI) has signed an agreement for extending a $400-million currency swap facility to Sri Lanka.
This currency swap is used to boost the foreign reserves and ensure the financial stability of the country, which is badly hit by the COVID-19 pandemic.
The currency swap arrangement will remain available till November 2022.
Sri Lanka was set to enter into an agreement with the RBI for a currency swap worth $400 million under the South Asian Association for Regional Cooperation (SAARC) framework.
In the swap arrangement, a country provides dollars to a foreign central bank, which, at the same time, provides the equivalent funds in its currency to the former, based on the market exchange rate at the time of the transaction.
The parties agree to swap back these quantities of their two currencies at a specified date in the future, which could be the next day or even two years later, using the same exchange rate as in the first transaction.
Important takeaways for all competitive exams:
Governor of RBI: 

Shaktikanta Das; 

Headquarters: 

Mumbai.

RBI Founded: 

1 April 1935, Kolkata.
President of Sri Lanka: Gotabaya Rajapaksa.
Prime Minister of Sri Lanka: Mahinda Rajapaksa.
Capital of Sri Lanka: Sri Jayawardenepura Kotte.
Currency of Sri Lanka:  Sri Lankan rupee.
Sports News
3. Haryana to host 2021 Khelo India Youth Games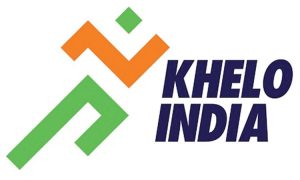 Haryana will host the 4th edition of the Khelo India Youth Gamesin 2021.
The announcement was made by the Haryana's chief minister Manohar Lal Khattar and Union sports minister Kiren Rijiju via video conference.
The Games will be held in Panchkula.
Haryana has done well in all three editions of KIYG. While they came second in both 2019 and 2020 editions (200 medals in 2020 and 159 medals in 2019) Haryana won it in 2018 with 102 podium finishes (38 gold, 26 silver, 38 bronze).
Important takeaways for all competitive exams:
Governor of Haryana: Satyadeo Narayan Arya.
Chief Minister of Haryana: Manohar Lal Khattar.
Science & Technology
4. IIM-Kozhikode develops 'Veli Band' for ensuring social distancing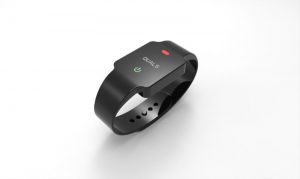 The Indian Institute of Management Kozhikode based incubated startup Qual5 India Pvt.Ltd has developed a wearable hand band Known as the "Veli Band".
The band will help in maintaining social distancing by sending out an alarm in case of proximity with another person.
The band momentarily vibrates, sounds buzzer, and flashes LED simultaneously to notify wearers that another band is within 3 feet (1 metre), reminding them of the need to maintain social distance.
The device, to be worn on the wrist, can anonymously keep track of interactions with other devices and thus not only help in maintaining a safer workplace but also aid in tracking employee movements in real-time.
Important takeaways for all competitive exams:
Chairman of IIM-K: A. Vellayan.
IIM-K Headquarters: Kozhikode, Kerala.
Important Days
5. 82nd Raising Day of Central Reserve Police Force
The 82nd Raising Day of Central Reserve Police Force was observed on 27 July 2020.
The CRPF was founded as Crown Representative's Police on July 27, 1939 and became the Central Reserve Police Force (CRPF) on the enactment of the CRPF Act on December 28, 1949.
CRPF has the mandate to secure internal security scenario and is at the forefront to keep our nation safe.
The first battalion of the force was raised on July 27, 1939, as the Crown Representative's Police (CRP) under the British in Neemuch

town of

Madhya Pradesh

.
Important takeaways for all competitive exams:
Director General of Central Reserve Police Force: AP Maheshwari.
6. Kargil Vijay Diwas celebrated on 26th July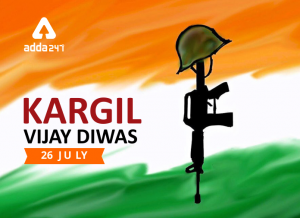 Kargil Vijay Diwas is observed on 26th July every year.
On this day, the country remembers the extreme valour, sacrifice and exemplary courage of Indian soldiers during the 1999 Kargil war.
This year India is celebrating the 21 years of victory in Kargil war.
It was in 1999 that a high altitude mountain war broke out along the peaks of Kargil near the Line of Control, the de-facto border that divides Kashmir between the two nations.
Obituaries
7. Tanzania's Former President Benjamin Mkapa passes away
Tanzania's Former President, Benjamin Mkapa passed away.
He served as the third president of the country, from 1995 to 2005, before handing over power to the fourth president Jakaya Kikwete.
He held several cabinet posts, such as foreign minister and information minister and also served as ambassador to the United States before he was elected president.
Important takeaways for all competitive exams:
President of Tanzania:

John Magufuli.

Capital

of Tanzania

:

Dodoma.

Currency

of Tanzania

:

Tanzanian shilling.
Miscellaneous News
8. Delhi government launches portal "Rozgar Bazar"
Delhi government has launched the portal named as "Rozgar Bazar", a sort of marketplace for job seekers and the people recruiters.
The portal will proved to be a boon for the employers as well as the job seekers.
The recruiters can visit the website and update their requirements, similarly job seekers are also required to visit the portal and update their qualification, experience and requirement.
The "Rozgar Bazar" portal

is an

effort

of the Delhi Government to r

evive the lockdown-hit economy of Delhi.

There are many people who want jobs and there are traders, businessmen, professionals, contractors who are not getting the right person for their work. This portal will fill the gap by

bringing them together on one platform.
Important takeaways for all competitive exams:
Chief Minister of Delhi: Arvind Kejriwal; Governor of Delhi: Anil Baijal.
9. J&K LG announces launch of 'Macadamisation Program'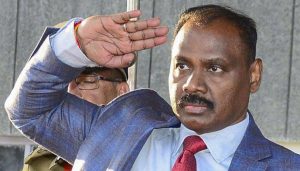 Lieutenant Governor, Girish Chandra Murmu has announced the launch of a 'Macadamisation Program' for the improvement of roads across Jammu and Kashmir.
Murmu has approved a program for 100 percent Macadamisation of all roads in the Union Territory including 11,000 km of fair-weather roads.
Meanwhile, Lieutenant Governor also announced a release of Rs 200 Crores

to the Public Works Department as the first tranche so that the Macadamisation work on priority roads can commence.

The prioritization criteria will include when a road was last macadamized, whether it was part of the grievances presented before Lieutenant Governor during his outreach tours, the present quality of the road and other similar factors.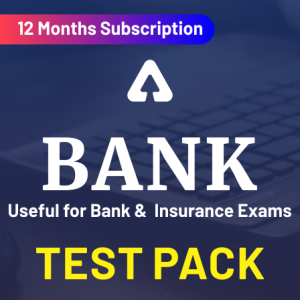 26 & 27 July 2020 Current Affairs | Current Affairs Today | Daily Current Affairs 2020
Visit Achieversadda.com and participate in discussions with other aspirants and achievers. Get answers to your queries and connect with others on Achieversadda.com

All the Best BA'ians for RBI Assistant Mains!