Daily GK updates are incorporated with the important news that made the current affairs headlines for banking or other competitive exams. Daily GK Update is the complete bag of the important news that is held all day long. One should have complete knowledge about banking terms, current affairs news, etc. So, here is the GK update for 29th and 30th May 2022 to help you prepare the Current affairs part. After reading this section, you can successfully attempt Current Affairs Quiz.
Here is the Daily GK Update of the 29th and 30th May 2022 covering the following news headlines: MIFF 2022, Sidhu Moose Wala, Gujarat Titans, Adani Green commissions, Fortune 500 list, Cannes Film Festival 2022, Lokpal.
Top 18 Daily GK Updates: National & International News 
Here is providing below the top 18 important Daily General Knowledge 2022 updates with national & international news.
National News
1. North India's first Industrial Biotech Park inaugurated at Kathua in J&K 
Jammu and Kashmir (J&K) Lieutenant Governor, Manoj Sinha and Union minister Jitendra Singh inaugurated the north India's first Industrial Biotech Park constructed at Ghatti near Kathua.
The Industrial Biotech Park at Kathua will transform the economy and enable scientists to tackle the challenges of climate change. The enabling infrastructure will fuel a new wave of innovation and impact various sectors, from health and agriculture to cosmetics and materials.
With new biotech capabilities and innovation, J&K, bestowed with more than 3500 medicinal plant species, will be able to harness market advantages in the most effective way and help the farmers to generate more income, asserted the Lt Governor.
The new Industrial Development Scheme has enabled J&K to fetch investment of more than Rs 38,800 crore as of date, which also includes proposals of 338 industrial units associated with the biotech sector in some way or the other.
The Biotech Park would act as the hub for the incubation of new ideas and will act as a robust platform to support the agri-entrepreneurs, startups, progressive farmers, scientists, scholars and students not only from Jammu and Kashmir and Ladakh but also from nearby states of Punjab, Haryana and Himachal Pradesh.
2. Ease of living: Common platform called Jan Samarth to be launched soon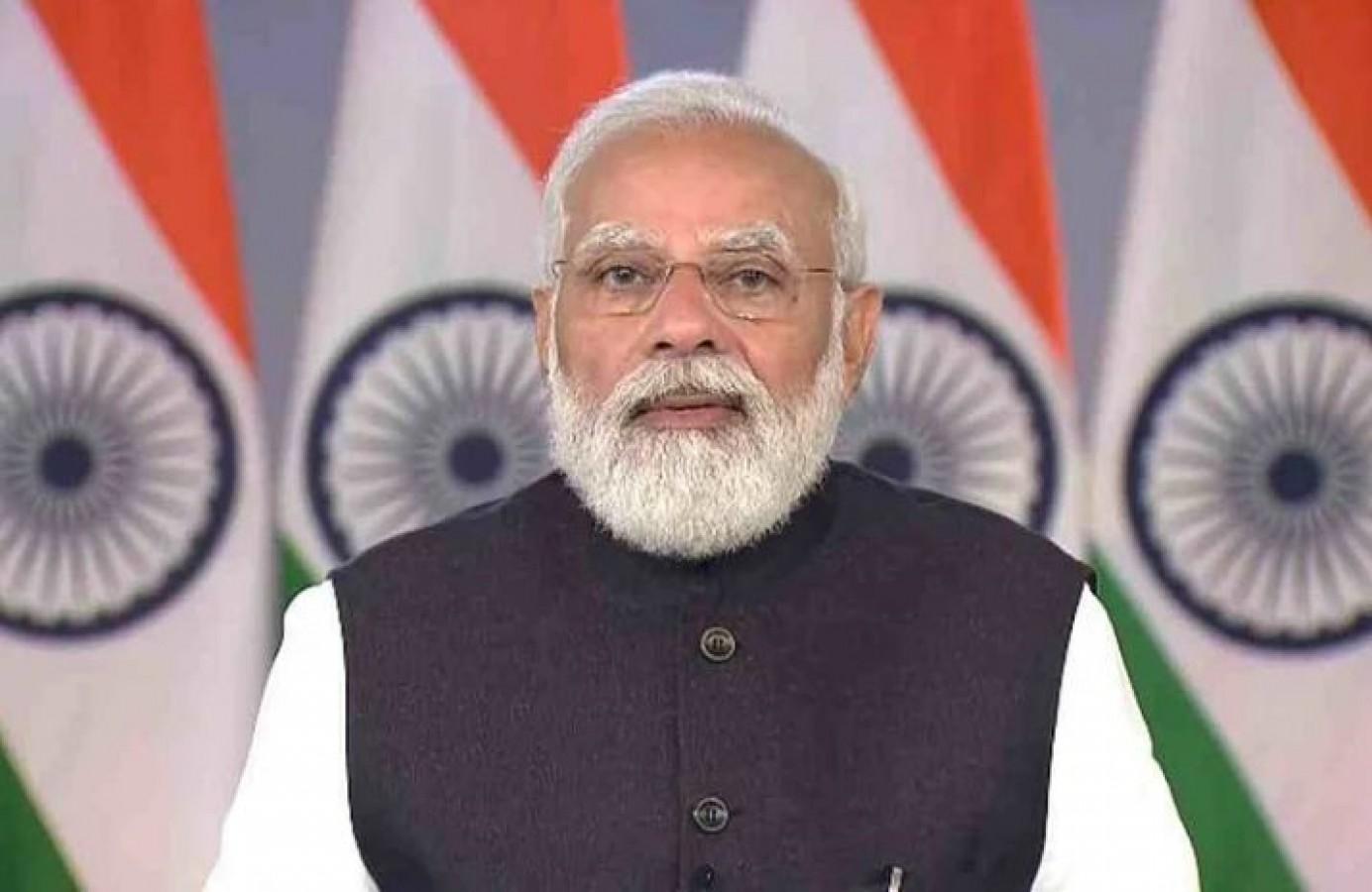 The government intends to launch Jan Samarth, a unified platform for the delivery of multiple initiatives administered by several ministries and departments, in order to make life easier for the average man.
The new portal will initially enrol 15 credit-linked government initiatives, as part of the Narendra Modi government's objective of minimum government maximal governance.
They noted that because some of the Centrally Sponsored Schemes include various agencies, the services will be gradually increased based on compatibility.
Different ministries, for example, run initiatives like the Pradhan Mantri Awas Yojana and the Credit Linked Capital Subsidy Scheme (CLCSS).
The proposed portal aims to put various schemes together on a single platform so that beneficiaries can access them easily. State Bank of India and other lenders are doing pilot testing and tying up loose ends before the official launch, according to the statement.
Because of the portal's open architecture, state governments and other organisations will be able to add their plans to the platform in the future.
To make it easier for borrowers, the government developed a platform in 2018 that offered a variety of credit products, including MSME, home, auto, and personal loans.
Various state-owned banks can now approve loans for MSMEs and other borrowers in principle in 59 minutes, compared to the previous turnaround time of 20-25 days.
States News
3. Geological Survey of India: Bihar has India's largest gold reserves 
A survey by the Geological Survey of India has stated that a gold reserve of around 222.88 million tonnes including 27.6 tonnes of mineral-rich ore are present in the Jamui district of Bihar.
The Nitish Kumar government in Bihar has now decided to give permission for the exploration of what is being called as India's largest gold reserve.
The State Mines and Geology Department is in consultation with agencies engaged in the exploration, including GSI and the National Mineral Development Corporation (NMDC), for the exploration of gold reserves in Jamui.
The top official added that the consultation process had started after analysing the survey findings which indicated the presence of gold in areas such as Karmatia, Jhajha and Sono in the Jamui district.
The Bihar government is likely to sign a memorandum of understanding with a central agency or agencies for G3 (preliminary) stage exploration within a month's time, adding that in certain areas G2 (general) exploration can also be carried out.
Important takeaways for all competitive exams: 
Bihar Capital: Patna;
Bihar Governor: Phagu Chauhan;
Bihar Chief Minister: Nitish Kumar.
4. Uttarakhand formed panel to implement Uniform Civil Code 
Uttarakhand government has announced the formation of a 5-member drafting committee to implement the much-debated Uniform Civil Code (UCC) in the state.
The retired Supreme Court judge Ranjana Desai, who currently heads the Delimitation Commission of India is the Head of the committee. Other members of the committee are: Delhi High Court judge Pramod Kohli, ex-state chief secretaries Shatrughan Singh, Manu Gaud and Surekha Dangwal.
The Governor has given his permission to establish an expert committee to check all the relevant laws which control personal matters for people living in Uttarakhand and to prepare a report on amendments in the present laws.
The UCC is referred to a common set of laws governing personal matters such as marriage, divorce, adoption, inheritance and succession for all citizens, irrespective of religion.
The UCC will be an important step to solidify the spirit of the Constitution. This will also be an effective step toward Article 44 of the Constitution which talks about securing a UCC for every citizen of the country. The apex court, too, from time to time has emphasised on its implementation.
Important takeaways for all competitive exams:
Uttarakhand Chief Minister: Pushkar Singh Dhami;
Uttarakhand Capitals: Dehradun (Winter), Gairsain (Summer);
Uttarakhand Governor:  Lt Gen Gurmit Singh.
Appointments News
5. Justice Mohanty gets additional charge of Lokpal chairperson 
President Ram Nath Kovind has given justice Pradip Kumar Mohanty the additional charge of Lokpal chairperson after justice Pinaki Chandra Ghose completed his term as the Lokpal chief.
At present, there are six members in the Lokpal. President Ram Nath Kovind had on March 23, 2019, administered the oath of office to justice Ghose as the Lokpal chairperson.
Two posts of judicial members have been lying vacant for over two years.
The Lokpal and Lokayuktas Act, which envisages the appointment of a Lokpal at the Centre and Lokayuktas in states to look into cases of corruption against certain categories of public servants, was passed in 2013.
A Lokpal chief and members are appointed for a term of five years or until attaining the age of 70 years.
A Lokpal chief and its members are appointed by the President after obtaining the recommendations of a selection committee headed by the Prime Minister and comprising the speaker of the Lok Sabha, the Leader of Opposition in the lower house, the Chief Justice of India or a judge of the Supreme Court nominated by him, and an eminent jurist as recommended by the chairperson and members of the selection panel.
Bankings News
6. BOB Financial and HPCL started up a co-branded contactless RuPay Credit Card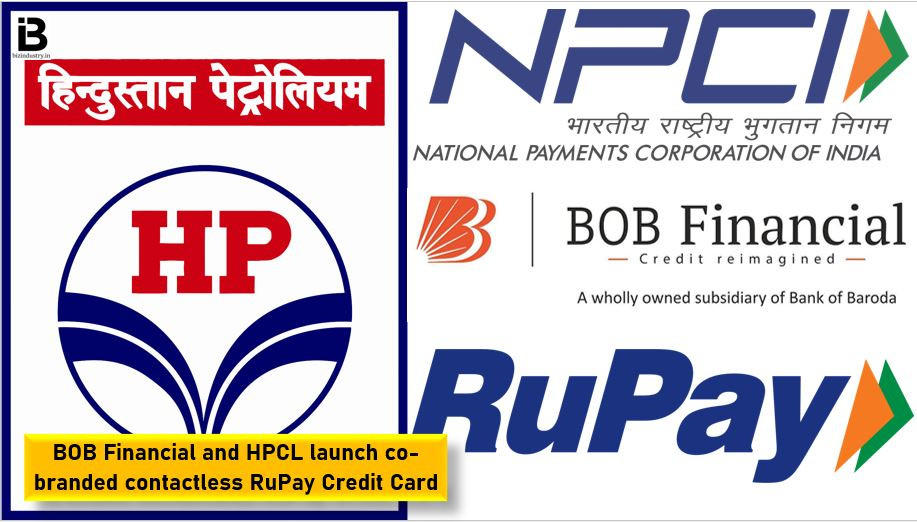 HPCL and BOB co-branded contactless RuPay Credit Card has been launched by BOB Financial and Hindustan Petroleum (HPCL) in collaboration with National Payments Corporation of India (NPCI).
The card has a number of advantages, including incentives for utility, supermarket, and department shop purchases. The JCB network allows you to use this card at shops and ATMs all around the world. BOB Financial is the Bank of Baroda's wholly-owned subsidiary (BoB).
At HPCL petrol stations and on the HP Pay app, cardholders of the HPCL and BOB RuPay Contactless Credit Card can earn up to 24 reward points (every Rs 150 spent).
7. PM Modi: India is one of the world's fastest-growing economies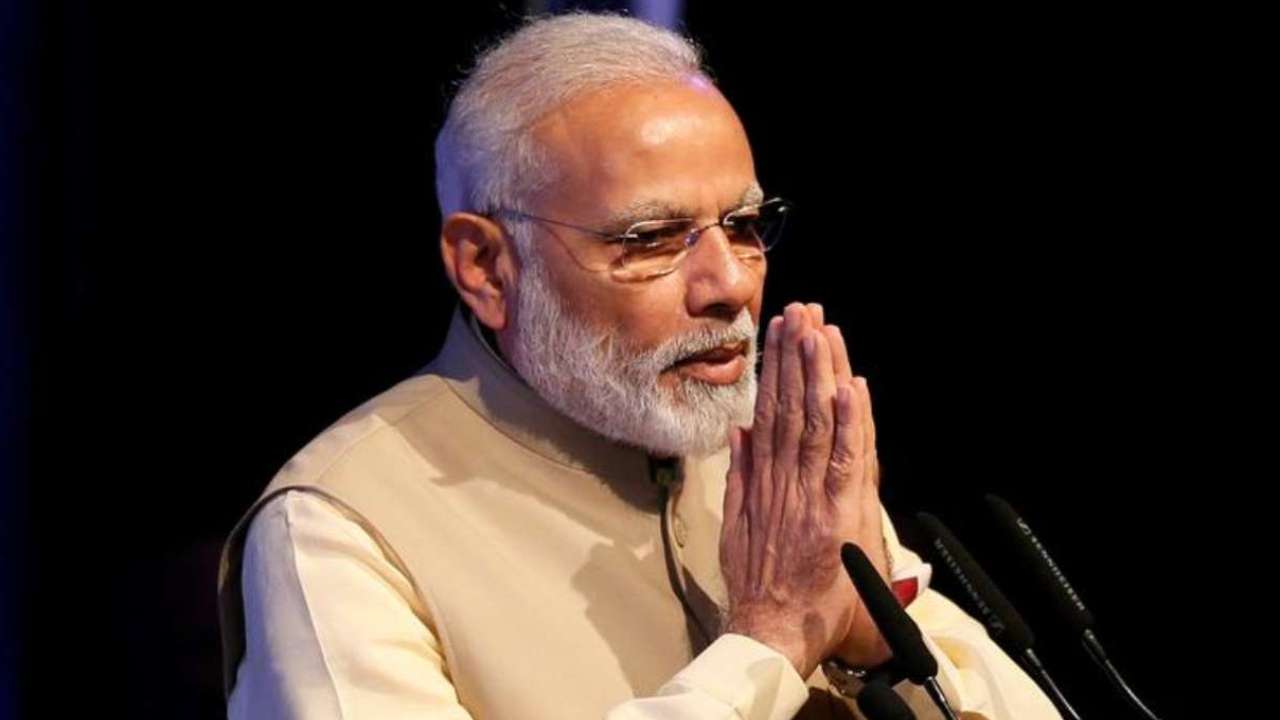 Prime Minister Narendra Modi announced that India has become one of the world's fastest growing economies. He was addressing at an occasion where he announced the PM-CARES for Children Scheme's benefits. In the midst of the pandemic's negative mood, Prime Minister Narendra Modi stated that India relied on its strength.
India had faith in its scientists, doctors, and young people. And we emerged as a beam of optimism for the globe, rather than a source of concern. India did not become the problem; instead, we became the provider of solutions.
The Prime Minister went on to say that no one could have predicted the achievements India has made in the last eight years.
Today, India's pride in the globe has grown, as has its power in international forums. And he is pleased that India's journey is being led by young.
Moody's Investors Service cut India's economic growth forecast for 2022 from 9.1 percent to 8.8 percent, citing excessive inflation.
High-frequency data implies that the growth momentum from December quarter 2021 carried over into the first four months of this year, according to Moody's Global Macro Outlook 2022-23.
Awards News
8. Cannes Film Festival 2022: Complete List Of Winners 
The 75th edition of the Cannes Film Festival came to a glittering close with the nine-member jury giving out the big awards at the prestigious festival. The awards were selected by a nine-member jury headed by French actor Vincent Lindon and presented in a closing ceremony inside Cannes' Grand Lumière Theater.
The jury included an Indian face in actor Deepika Padukone. A separate section of two awards for documentary films was adjudged earlier on Saturday. Those awards were adjudged by a separate jury.
FULL LIST OF WINNERS AT 2022 CANNES FILM FESTIVAL
Palme d'Or: Triangle of Sadness, directed by Ruben Östlund
Grand Prix: Stars at Noon, directed by Claire Denis and Close directed by Lukas Dhont
Jury Prize: Eo, directed by Jerzy Skolimowski and Le Otto Montagne, directed by Charlotte Vandermeersch and Felix van Groeningen
Best Director: Park Chan-wook for Decision to Leave
Best Actor: Song Kang-ho for Broker
Best Actress: Zar Amir Ebrahimi for Holy Spider
Best Screenplay: Tarik Saleh (Boy from Heaven)
Camera d'Or: Gina Gammell and Riley Keough for War Pony
Jury Special Award: Tori and Lokita
L'Oeil d'Or: All That Breathes
Jury Special Award (documentary): Mariupolis 2
9. Shaunak Sen's documentary 'All That Breathes' wins L'OEil d'Or award at Cannes Film Festival
Filmmaker Shaunak Sen's documentary All That Breathes, India's only entry at Cannes Film Festival 2022, has won the 2022 L'Oeil d'Or, the festival's top prize for documentaries.
"L'Oeil d'Or goes to a film that, in a world of destruction, reminds us that every life matters, and every small action matters. The award includes a cash prize of 5,000 euros ( ₹4.16 lakh approximately).
The L'Oeil d'Or documentary award, also known as The Golden Eye award, was created in 2015 by the French-speaking authors' society LaScam in collaboration with the Cannes Film Festival.
All That Breathes had also won the World Cinema Grand Jury Prize: Documentary at the 2022 Sundance Film Festival. Recently, it was acquired by HBO, a US-based cable network. After its release in the US late this year, the documentary will debut on HBO and streaming service HBO Max in 2023.
Defence News
10. INS Gomati decommissioned at Naval Dockyard in Mumbai 
INS Gomati was decommissioned at the Naval Dockyard under the command of Captain Sudip Malik.
INS Gomati derives her name from the vibrant river Gomti and was commissioned on 16 April 1988 by then Defence Minister, KC Pant, at Mazgaon Dock Ltd, Bombay. The third ship of the Godavari class guided-missile frigates, INS Gomati was also the oldest warrior of the western fleet when decommissioned.
INS Gomati participated in numerous operations including Cactus, Parakram and Rainbow, and several bilateral and multinational naval exercises. IMS Gomati was twice awarded the coveted Unit Citation, in 2007-08 and again in 2019-20, for remarkable spirit and stellar contribution to national maritime security.
Ranks and Reports News
11. Fortune 500 list: Elon Musk, world's richest man, was 2021's highest-paid CEO 
Elon Musk, the multi-billionaire CEO of Tesla and SpaceX highest-paid executive in the world. Musk has topped the Fortune's new list of the most highly compensated CEOs on the Fortune 500.
In 2021, Musk "realized" compensation worth almost USD 23.5 billion, from exercising some Tesla stock options awarded in a 2018 multiyear "moonshot" grant. After Musk, the 10 most highly compensated Fortune 500 CEOs of 2021 are all tech and biotech CEOs, including the heads of Apple, Netflix, and Microsoft.
List of top 10 most highly compensated CEOs:
Elon Musk, Tesla: USD 23.5 Billion
Tim Cook, Apple: USD 770.5 Million
Jensen Huang, NVIDIA: USD 561 Million
Reed Hastings, Netflix: USD 453.5 Million
Leonard Schleifer, Regeneron Pharmaceuticals: USD 452.9 Million
Marc Benioff, Salesforce: USD 439.4 Million
Satya Nadella, Microsoft: USD 309.4 Million
Robert A. Kotick, Activision Blizzard: USD 296.7 Million
Hock E. Tan, Broadcom: USD 288 Million
Safra A. Catz, Oracle: USD 239.5 Million
12. RBI's Banknote Survey: Rs 100 is the most preferred banknote 
The Reserve Bank of India's Banknote Survey of Consumers' findings revealed that, among banknotes, Rs100 was the most preferred while Rs 2,000 was the least preferred denomination.
The survey, that was published in the Reserve Bank of India Annual Report this year said that Rs 100 notes were most preferred among Indians, while Rs 2000 notes were the least preferred.
The RBI survey also found out that the total number of Rs 2000 notes comprised only 214 crores or 1.6 per cent of the total currency notes in circulation. A diverse sample of 11,000 respondents from rural, semi-urban, urban and metropolitan areas, spanning 28 states and three union territories participated in the survey.
The survey also included 351 visually impaired respondents (VIR). The survey covered respondents from the age of 18 to 79 years with a gender representation of 60:40 for males and females.
Science and Technology News
13. Jaisalmer: Adani Green commissions India's first wind-solar hybrid power facility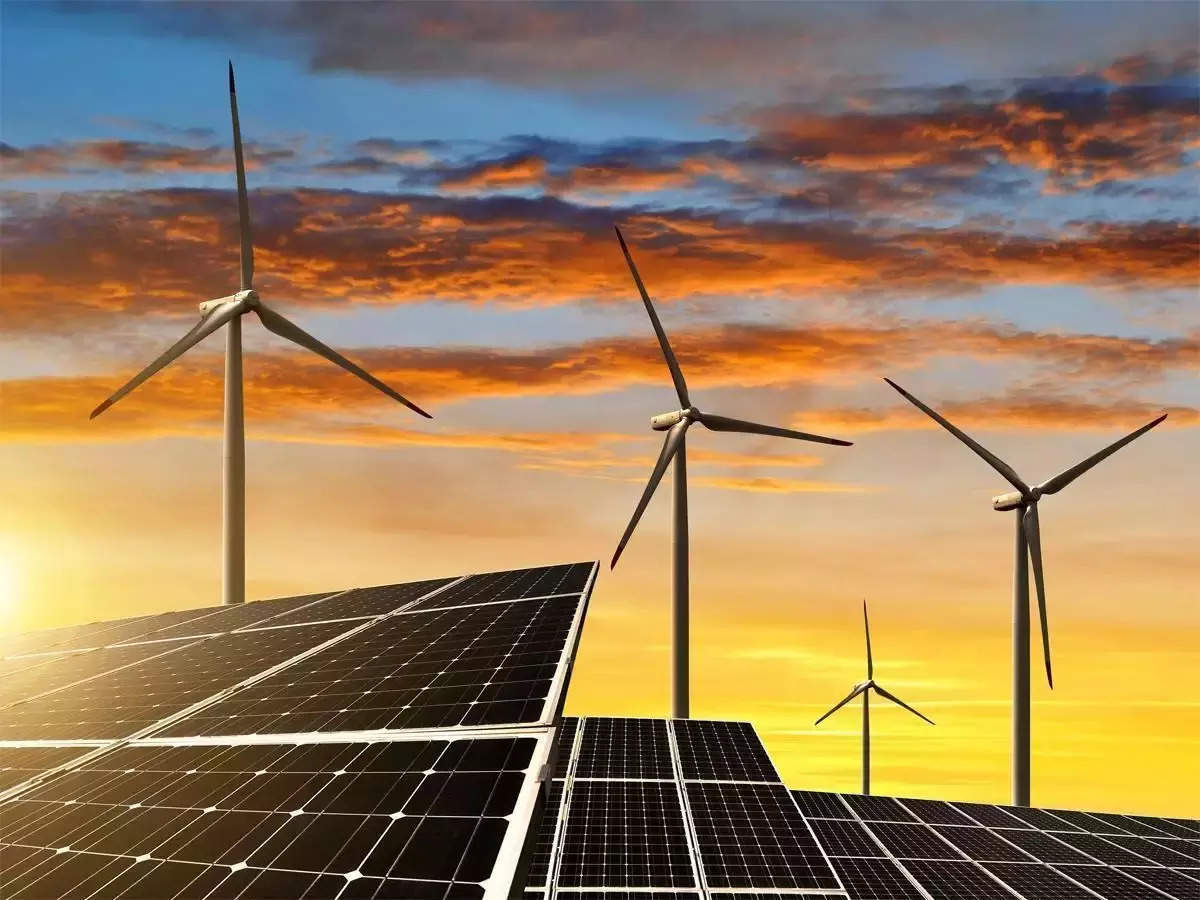 Adani Green subsidiary Adani Hybrid Energy Jaisalmer One Limited has commissioned a 390 MW wind-solar hybrid power facility in Jaisalmer, contributing significantly to India's green energy effort.
The plant will be India's first hybrid wind-solar power producing facility. The hybrid power plant, which combines solar and wind generating, unlocks the full potential of renewable energy by eliminating generation intermittency and providing a more stable option to meet rising power demand.
The new plant has a Power Purchase Agreement (PPA) with the Solar Energy Corporation of India (SECI), with a tariff of Rs. 2.69 per kWh, which is significantly lower than the national Average Power Procurement Cost (APPC), ensuring that everyone has access to affordable, modern, and clean energy.
Wind-Solar Hybrid energy, according to Vneet S Jaain, MD and CEO of AGEL, is a key part of the company's business strategy, which aims to address India's growing demand for green energy.
The inauguration of this hybrid power plant is a small step toward India's long-term energy aspirations.
This project is part of Adani Green's first construction facility, which was funded by foreign banks. It is impressive that the project was completed effectively despite the global pandemic's uncertainty.
AGEL now has a 5.8 GW operational capacity because to the plant's successful commissioning. AGEL's overall renewable portfolio of 20.4 GW puts it on track to fulfil its 2030 goal of 45 GW capacity.
Important Takeaways For All Competitive Exams:
MD and CEO of AGEL: Vneet S Jaain
Sports News
14. IPL 2022 Final: Gujarat Titans won the title 
The Indian Premier League (IPL) 2022 ended with Gujarat Titans (GT) lifting the trophy by defeating inaugural champions Rajasthan Royals (RR) at the Narendra Modi Stadium, Ahmedabad on May 29.
The Indian Premier League (IPL) 2022, was the 15th edition of the professional Twenty20 cricket league established by the Board of Control for Cricket in India (BCCI).
IPL 2022 Closing Ceremony: It was a full house at the Narendra Modi Stadium as the attendance marked 1,04,859.
BCCI president Sourav Ganguly and General Secretary Jay Shah then receive a certificate as IPL created a Guinness world record for the world's largest cricket jersey.
AR Rahman, the Academy Award winner, was the star of the show at the IPL 2022 Closing Ceremony.
Ranveer Singh's dance performance, which included the 'Vaathi Coming' from Master and 'Naatu Naatu' from RRR, was the perfect start of the electric evening of the IPL 2022 Closing Ceremony.
To read the complete article: Click Here
15. Women's T20 Challenge: Supernovas Beat Velocity 
Supernovas won the Women's T20 Challenge 2022 with a four-run victory over Velocity in the title clash.
West Indies T20 specialist Deandra Dottin shined with both bat and ball as she powered Supernovas to a record third Women's T20 Challenge title triumph with a four-run victory over Velocity.
The Women's T20 Challenge is an Indian women's cricket 20-20 tournament organised by BCCI.
Important Days
16. International Day of UN Peacekeepers observed on 29th May 
International Day of UN Peacekeepers is observed globally on 29th May.
The International Day of United Nations Peacekeepers also offers a chance to honour around 4,200 peacekeepers who lost their lives serving under the UN flag since, including 135 who lost the battle last year.
UN Secretary-General António Guterres said that this year, the focus is on the Power of Partnerships. The theme for this year's Day is "People. Peace. Progress. The Power of Partnerships."
Peacekeeping is one of the many tools used by the United Nations to secure global peace and security. UN Peacekeepers are also known as the Blue Helmets, is a collective enterprise, which aims to change lives for the better.
The first UN peacekeeping mission was established on 1948, May 29 when the Security Council deployed a small number of UN military observers to the Middle East to form the United Nations Truce Supervision Organization (UNTSO) with the objective to monitor the Armistice Agreement between Israel and its Arab neighbours.
Obituaries News
17. Punjabi singer Sidhu Moose Wala shot dead 
29-year old Punjabi singer, Sidhu Moose Wala was shot dead by unidentified assailants in Jawaharke village of Mansa district, Punjab.
The incident happened a day after the Punjab Police ordered the withdrawal of security of his security along with more than 420 people, including former MLAs, Jathedars of two Takhts, heads of Deras, and police officers.
Born on June 17, 1993, Shubhdeep Singh Sidhu aka Sidhu Moose Wala belonged to the Moose Wala village in Mansa district. Moose Wala had a fan following running into millions and was popular for his rap. Moose Wala held a degree in electrical engineering.
He had learned music during his college days and had later moved to Canada. Sidhu Moose Wala had contested this year's Punjab assembly election on a Congress ticket from Mansa and was defeated by AAP candidate Vijay Singla by a huge margin of 63,000 votes.
Miscellaneous News
18. India's foremost documentary film festival MIFF 2022 begins
The 17th edition of the Mumbai International Film Festival for Documentary, Short Fiction, and Animation films (MIFF-2022) began with a colourful opening ceremony at the Nehru Centre, Worli in Mumbai, Maharashtra.
MIFF 2022 has got an overwhelming response from filmmakers across the world, receiving a whopping eight hundred 8 film entries from 30 countries.
Out of these, one hundred 2 films will be screened under the Competition Category – 35 in international competition and 67 in the national competition. 18 Films will be screened under the 'MIFF Prism Category'.
In commemoration of Bangladesh's 50 years of Independence, the country has been chosen as the 'Country of Focus this year. A special package of 11 films from Bangladesh including the critically acclaimed film 'Hasina- A Daughter's Tale' will be presented at MIFF 2022.
The Best Film of the Festival will receive the Golden Conch award, along with a cash prize of Rs 10 lakhs. Other awards carry cash prizes varying from five to one lakh along with Silver Conch, trophy and certificate.
30th May | Current Affairs 2022 | Current Affairs Today | Current Affairs by Ashish Gautam
Click Here to Register for Bank Exams 2021 Preparation Material
Visit Achieversadda.com and participate in discussions with other aspirants and achievers. Get answers to your queries and connect with others on Achieversadda.com

All the Best BA'ians for the Bank exam!