Here is the daily GK update of 29th June 2020 covering the following news headlines: Malawi, Chinese apps, lichen, Project Platina, Kill Corona.
Daily GK updates are incorporated with the important news that made the current affairs headlines for banking or other competitive exams. Daily GK Update is the complete bag of the important news that held all day long. One should have complete knowledge about the banking terms, current affairs news, etc. So, here is the GK update of 30th June 2020 to help you prepare the Current affairs part. After reading this section, you can successfully attempt Current Affairs Quiz.

National News
1. PM extends "Pradhan Mantri Gareeb Kalyan Anna Yojana" till November 2020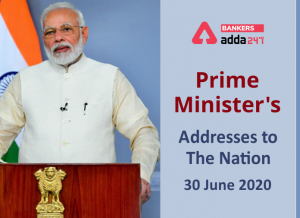 Prime Minister Narendra Modi has addressed the nation. This is the Prime Minister's 6th address to the people of India since the outbreak of coronavirus pandemic in the country. India will enter into the Unlock 2 phase from 1st July onwards, the guidelines for which have been released by the Ministry of Home Affairs on 29 June 2020 itself.
To read the complete speech: Click here
2. Govt of India bans 59 Chinese apps
The Ministry of Electronics & Information Technology has announced that "Government of India Bans 59 Chinese mobile apps", which are prejudicial to sovereignty and integrity of India, defence of India, the security of the state and public order". The Ministry of Information Technology, invoking it's power under section 69A of the Information Technology Act read with the relevant provisions of the Information Technology (Procedure and Safeguards for Blocking of Access of Information by Public) Rules 2009 and in view of the emergent nature of threats has decided to block 59 apps.
To read the complete list of 59 ban Chinese app: Click Here
Important takeaways for all competitive exams:
Union Minister of Electronics and IT: Ravi Shankar Prasad.
Union Minister of State in the Ministry of Electronics and IT: Dhotre Sanjay Shamrao.
International News
3. Lazarus Chakwera wins President election in Malawi's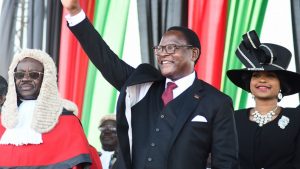 Lazarus Chakwera becomes the new President of Malawi. He defeated incumbent Peter Mutharika with 58.57% of votes. Chakwera won with 2.6 million votes against 1.75 million for Mutharika. He is the head of the Malawi Congress Party(MCP).
Important takeaways for all competitive exams:
Capital of Malawi: Lilongwe.
Currency of Malawi: Malawian Kwacha.
State News
4. U'khand forest department develops India's 1st lichen park
Uttarakhand forest department has developed India's first lichen park in Kumaon's Munsiyari, Pithoragarh district. Lichens are found in the Himalayas up to 5000 metres are important species as they are the best bioindicators of the pollution levels. The project aims to study the distribution of different lichen species, their habitat, their morphological and physiological aspects, surveying and literature review, the establishment of species, current threats to their habitat including anthropological and climatic factors, and coming up with suitable conservation strategies and protection strategies. These Jurassic-era lichen species are used in food, perfumes, dyes and traditional medicines.
Important takeaways for all competitive exams:
Chief Minister of Uttarakhand: Trivendra Singh Rawat; Governor: Baby Rani Maurya.
Gairsain in Chamoli district has been formally declared as the summer capital of Uttarakhand.
5. Maharashtra launches largest plasma therapy trial "Project Platina"
Maharashtra Chief Minister Uddhav Thackeray has launched the world's largest plasma therapy trials "Project Platina" for COVID-19 patients. The state government has approved Rs 16.65 crore for the project from the Chief Minister's Relief Fund. There are 21 centres have been picked for the trial, including 17 medical colleges under the department of medical education and drugs, the government of Maharashtra and four BMC medical colleges in Mumbai.
Important takeaways for all competitive exams:
Chief Minister of Maharashtra: Uddhav Thackeray; Governor: Bhagat Singh Koshyari.
6. MP govt to launch 'Kill Corona' campaign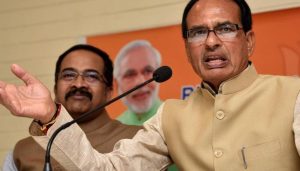 Madhya Pradesh government will launch a 'Kill Corona' campaign from July 1 to control the spread of COVID-19 in the state. Under the campaign, the door-to-door survey will be conducted and tests would also be done on citizens for other diseases as well.
Important takeaways for all competitive exams:
Chief Minister of Madhya Pradesh: Shivraj Singh Chouhan.
Agreements
7. India signs agreement with Bhutan for 600 MW hydroelectric project
India and Bhutan signed a pact for the construction of the 600 MW Kholongchhu joint venture hydroelectric project in Bhutan. The agreement for the project between the Bhutanese government and therefore the Kholongchhu Hydro Energy Limited was signed within the presence of Indian foreign minister S Jaishankar and his Bhutanese counterpart Tandi Dorji.
Important takeaways for all competitive exams:
Capital of Bhutan:

Thimphu.

Prime minister of Bhutan:

Lotay Tshering.

The currency of Bhutan: Bhutanese ngultrum.
Awards
8. Popstar Beyonce honored with BET 2020 Humanitarian Award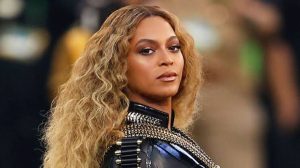 Popstar Beyonce has been honored with the BET 2020 Humanitarian Award for her longstanding philanthropic work with her BeyGOOD Foundation, including her recent COVID-19 relief efforts such as #IDIDMYPART, a mobile testing initiative. The award was presented by the former First Lady Michelle Obama.
Sports News
9. Former Germany footballer Mario Gomez retires from sport
Former Germany footballer Mario Gomez has announced his retirement from the sport. The german striker scored 31 goals in 78 appearances for the national team. He is considered as one of the best German forwards of his time.
Important Days
10. International Day of Parliamentarism: 30 June
International Day of Parliamentarism is observed globally on 30 June every year. The Day celebrates parliaments and ways during which parliamentary systems of government improve the everyday lives of individuals throughout the world. It is also a chance for parliaments to spot challenges and stock ways to deal with them effectively.
Important takeaways for all competitive exams:
Inter-Parliamentary Union Headquarters:

Geneva, Switzerland.

Inter-Parliamentary Union President: 

Gabriela Cuevas Barron.

Inter-Parliamentary Union Founded: 

1889.

Inter-Parliamentary Union Secretary-General:

Martin Chungong.
11. International Asteroid Day: 30 June
International Asteroid Day is observed globally on 30th June every year. The day is widely known to raise public awareness about the asteroid impact hazard and to tell the public about the crisis communication actions to be taken at the worldwide level just in case of a credible near-Earth object threat. Several events are organised everywhere in the world to teach people about asteroids.
Important takeaways for all competitive exams:
United Nations Office for Outer Space Affairs (UNOOSA) Director: Simonetta Di Pippo.
Obituaries
12. Kannada writer Geetha Nagabhushan passes away
Veteran Kannada writer Geetha Nagabhushan passed away. She was born on 25th March 1942 in Savalagi village, Kalaburagi, Karnataka. She served as the Chairperson of Karnataka Sahitya Academy. She chaired the 76th Akhil Bharat Kannada Sahitya Sammelan, at Gadag in 2010. She got an honorary doctorate from the Gulbarga University.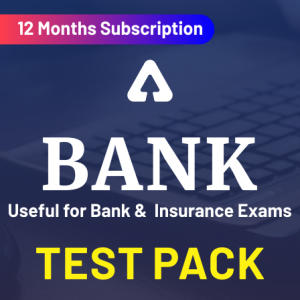 Watch Video Current Affairs show of 30th June 2020
Visit Achieversadda.com and participate in discussions with other aspirants and achievers. Get answers to your queries and connect with others on Achieversadda.com
All the Best BA'ians for RBI Assistant Mains!