Here is the daily GK update of 31st October 2020 covering the following news headlines: Dharani, SCO Ministers of Foreign Economy, IIFFB 2020, Bye Bye Corona.
Daily GK updates are incorporated with the important news that made the current affairs headlines for banking or other competitive exams. Daily GK Update is the complete bag of the important news that held all day long. One should have complete knowledge about the banking terms, current affairs news, etc. So, here is the GK update of 31st October 2020 to help you prepare the Current affairs part. After reading this section, you can successfully attempt Current Affairs Quiz.

State News
1. Telangana CM Chandrasekhar Rao launches 'Dharani' Portal
Telangana Chief Minister, K Chandrasekhar Rao has launched the web portal 'Dharani' for land and property registrations.
The state government will now undertake all the property transactions, including registrations and mutations, through a web portal.
The Dharani is a one-stop portal for all land and property-related transactions as well as documentation.
The portal will do away with any loopholes in the registration process as well as store all land and property-related information online.
It will simplify the registration, succession and even partition of agriculture lands, to ensure that the entire process is completed within a few minutes and the e-pattadar passbook is provided to the landowners immediately.
Important takeaways for all competitive exams:
Chief Minister of Telangana: K Chandrasekhar Rao; Governor: Tamilisai Soundararajan.
Business News
2. India extends $1 bn credit line to Central Asian countries
The second meeting of the India-Central Asia Dialogue was held virtually, under the chairmanship of the External Affairs Minister of India Dr S Jaishankar.
The foreign minister of all the five Central Asian countries- Kazakhstan, Tajikistan, Turkmenistan, Uzbekistan, and Kyrgyzstan– participated in the meeting.
During the meeting, India announced US $1 billion line of credit

for

"priority developmental projects"

in Central Asian countries in the fields of connectivity, energy, IT, healthcare, education, agriculture and offered to provide grant assistance for implementation of High Impact Community Development Projects (HICDP) for furthering socio-economic development in the countries of the region.
Summits and Conferences
3. India hosts 19th Meeting of SCO Ministers of Foreign Economy
India hosted the 19th Meeting of the Shanghai Cooperation Organisation (SCO) Ministers of Foreign Economy and Foreign Trade.
The virtual meeting was held under the Chairmanship of Union Minister of Commerce and Industry of India Shri Piyush Goyal.
It was attended by the Secretary-General of SCO Vladimir Norov and Ministers from Kyrgyz Republic, China, Kazakhstan, Pakistan, Russia, Tajikistan and Uzbekistan.
Award News
4. Om Puri awarded Lifetime Achievement Award posthumously at IIFFB 2020
Late Indian actor, Om Puri was honoured with a Lifetime Achievement Award at the third edition of the India International Film Festival of Boston (IIFFB 2020).
The award was received by his wife Nandita Puri. The three-day film festival, based in Boston USA. Another highlight of the festival was a conversation with chef Vikas Khanna, recipient of the "Pride of India Award".
Malayalam film "Kaanthi" bagged the Best Feature Film Award, while the Best Male Actor was won by Victor Banerjee for playing a priest in Josef: Born In Grace. The Best Female Actor went to Shylaja Ambu for Kaanthi at the Boston festival.
5. 14th Asian Film Awards 2020 announced
The 14th edition of Asian Film Awards was organized by the Asian Film Awards Academy. Indian Movie Gully Boy has received the award for the Best Original Score at 14th Asian Film Awards.
The award went to Karsh Kale and The Salvage Audio Collective. Gully Boy has been directed by Zoya Akhtar. In Gully Boy, Ranveer Singh and Alia Bhatt played leading roles.
14th Asian Film Awards Winners List:
| Award | Name Winner |
| --- | --- |
| Best Actor | Lee Byung-hun – The Man Standing Next (South Korea) |
| Best Actress | Zhou Dongyu – Better Days (China) |
| Best Cinematography | Dong Jinsong – The Wild Goose Lake |
| Best Costume Designer | Pacharin Surawatanapongs– Happy Old Year |
| Best Director | Wang Xiaoshuai for So Long, My Son (China) |
| Best Editing | Yang Jin-mo – Parasite |
| Best Film | Parasite (South Korea) |
| Best Newcomer | Jackson Yee – Better Days |
| Best New Director | Hikari – 37 Seconds |
| Best Supporting Actor | Ryo Kase – To the Ends of the Earth |
| Best Supporting Actress | Ko Shu-chin – A Sun |
| Best Screenplay | Bong Joon-ho, Han Jin-won – Parasite |
| Best Original Music | Karsh Kale, The Salvage Audio Collective – Gully Boy |
| Best Production Design | Ha-jun Lee – Parasite |
| Best Visual Effects | Tomi Kijo, Renovatio Pictures – Detention |
| Best Sound | Yoshifumi Kureishi – Listen to the Universe |
Books and Authors
6. World's first scientoon book "Bye Bye Corona" by Anandiben Patel
World's 1st scientoon book entitled "Bye Bye Corona", was released by Anandiben Patel, Governor, Uttar Pradesh.
The book was written by 'scientoonist' Dr Pradeep Srivastava, former Senior Principal Scientist at CSIR-Central Drug Research Institute, Lucknow.
It is further planned to make a 3D version of the book. The book has been published by Vigyan Prasar.
Important Days
7. National Unity Day: 31 October
In India, the Rashtriya Ekta Diwas or National Unity Day is observed every year on October 31 since 2014, to commemorate the birth anniversary of the Iron Man of India, Sardar Vallabhbhai Patel.
This year marks the 145th anniversary of the great leader who played an instrumental role in India's struggle for independence, and later during the integration of the country.
8. World Cities Day: 31 October
The United Nations General Assembly has designated the 31st of October as World Cities Day.
The Day is celebrated to promote the international community's interest in global urbanization, push forward cooperation among countries in meeting opportunities and addressing challenges of urbanization, and contributing to sustainable urban development around the world.
2020 Theme: Valuing Our Communities and Cities
9. International Internet Day 2020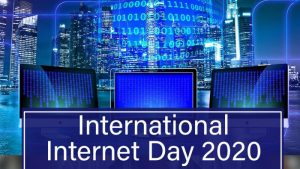 International Internet Day is observed on 29th October every year. It aims to honour a momentous day in the history of telecommunications and technology.
This day also highlights the sending of the 1st electronic message which was conveyed from one computer to another computer in the year 1969.
Charley Kline who was a student programmer at the University of California, Los Angeles (UCLA), he discovered the transmission of first-ever electronic message in the world 'LO' on 29th October 1969.
10. World Psoriasis Day 2020
World Psoriasis Day is commemorated by International Federation of Psoriasis Associations (IFPA) annually on 29th October.
It aims to create awareness and promoting empowerment, taking action regarding improving the quality of life for citizens with psoriasis and psoriatic arthritis.
World Psoriasis Day Theme 2020: INFORMED.
Important takeaways for all competitive exams:
President of International Federation of Psoriasis Associations: Hoseah Waweru.
International Federation of Psoriasis Associations Founded: 1971.
International Federation of Psoriasis Associations Headquarters: Sweden.
Obituaries
11. Former Gujarat CM Keshubhai Patel passes away
Former Chief Minister of Gujarat, Keshubhai Savdasbhai Patel passed away.
He had served as the Chief Minister of the state for a few months in 1995 and then from March 1998 to October of 2001.
He was a six-time member of the Gujarat Legislative Assembly and was a part of the Bharatiya Janata Party (BJP) till 2012.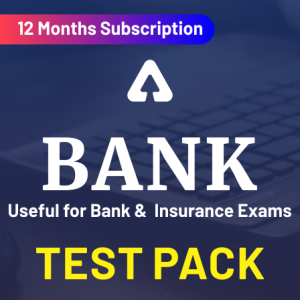 IBPS RRB Mains 2020 | Last Six Month One-Liner Current Affairs 2020 for IBPS RRB PO & Clerk (Day-20)
Visit Achieversadda.com and participate in discussions with other aspirants and achievers. Get answers to your queries and connect with others on Achieversadda.com

All the Best BA'ians for RBI Assistant Mains!