Dear Aspirants,
The General Awareness Section of Banking Exams covers numerous sections in it like Banking Awareness, Static GK, and Current Affairs. But the most important thing that you might have noticed is that both the
Banking Awareness and Static Awareness questions asked in the General Awareness Section are based on Current Affairs only.
The questions on Static and Banking Awareness are related to the countries, events or anything that has been in news for a while.
Here is the Daily GK Update to get you acquainted with the top events that made the headlines today!!
National News
1. India's Longest Single Lane Steel Cable Bridge Opened in Arunachal Pradesh
i. India's longest 300-meter single lane steel cable suspension bridge was inaugurated by Arunachal Pradesh Chief Minister Pema Khandu. He also laid the foundation stone for a district secretariat building.
ii. The bridge across the Siang river at Yingkiong in Upper Siang district has been named Byorung Bridge. It is built at a cost of Rs48.43-crore provided by the DONER (Department for Development of North Eastern Region) Ministry. The Bridge will reduce the distance from Yinkiong to Tuting by almost 40 km.
iii. The Centre had sanctioned 268 road projects worth Rs3,800-crore under the Prime Minister's Gram Sadak Yojana (PMGSY). Mr. Khandu also announced Rs10-crore for a project to check river erosion at Yingkiong and Tuting.
Static/Current Takeaways Important For IBPS Clerk Mains Exam:
Brigadier B D Mishra is the present Governor of Arunachal Pradesh.
2. Important Cabinet Approvals: 11th January 2019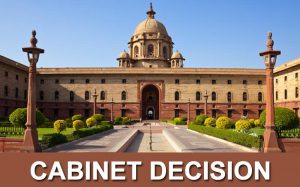 i. The Union Cabinet chaired by Prime Minister Narendra Modi has given the following set of approvals. The important Cabinet Approvals are given as follows:
ii. The Cabinet has approved-
1. MoU on Maritime issues between India and Denmark.
2. MoU between India and Japan on Development of Advanced Model Single Window.

3. Centre launches 5-yr Plan To Combat Pollution In 102 cities
i. The Environment Ministry launched the National Clean Air Programme (NCAP) aimed at reducing toxic particulate matter in 102 Indian cities by 2024.
ii. The NCAP will be a mid-term, five-year plan with 2019 as the first year, while 2017 will be the base year for comparison of concentration. An amount of INR300 crore has been sanctioned for this purpose.
4. 25th Edition of Partnership Summit Held in Mumbai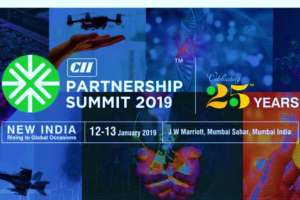 i. The 25th edition of Partnership Summit 2019, a global platform for dialogue, debate, deliberation and engagement among Indian and global leaders on economic policy and growth trends in India was held in Mumbai.
ii. The two-day event was inaugurated by the Vice President of India, M Venkaiah Naidu. The Summit was organized by the Department of Industrial Policy and Promotion, State Government of Maharashtra and Confederation of Indian Industry.
5. 29th Indian Paint Conference 2019 Started in Agra
i. The Indian Paint Association (IPA), the apex body of the country's paint industry announced that the 29th biennial Indian Paint Conference started in Agra, Uttar Pradesh.
ii. The theme of the Conference is 'Paints Pe Charcha – Naye Aayaam'. This is the largest trade show of the estimated INR 500 billion (50,000 Crore) Indian Paints & Coatings industry.
Appointments
6. Maduro Sworn In As Venezuela President for 2nd Term
i. Nicolás Maduro was sworn in for a second term as Venezuela's President amid the economic and humanitarian crisis faced by the Latin American country. Maduro was re-elected last year.
ii. The US, EU and 13 other countries have stated that they would not recognise Maduro's Presidency.
Static/Current Takeaways Important for IBPS Clerk Mains Exam 2018-
Venezuela Capital– Caracas, Currency- Venezuelan bolívar.
7. IWF President Named As Chef de Mission for Tokyo Olympics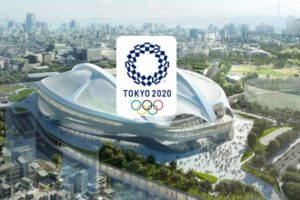 i. President of the Indian Weightlifting Federation (IWF), Birendra Prasad Baishya, has been named Chef de Mission for the 2020 Tokyo Olympics.
ii. It is for the first time that the Weightlifting has been accorded with the honor of Chef de Mission for the Olympics. Baishya is also one of the Indian Olympic Association Vice Presidents.
Static/Current Takeaways Important For IBPS Clerk Mains Exam:
The 2020 Summer Olympics, officially known as the Games of the XXXII Olympiad and commonly known as Tokyo 2020, is a forthcoming international multi-sport event that is scheduled to take place from 24 July to 9 August 2020.
Ranks and Reports



8. India Ranks 79th, Japan Tops List Of Most Powerful Passports
i. According to the Henley Passport Index, India jumped two positions from 81st in 2018 to 79th in 2019. Japan retained its top spot as the world's most travel-friendly passport.
ii. China jumped almost 20 places in just two years, from 85th in 2017 to 69th this year. The Henley Passport Index is based on data provided by the International Air Transport Authority (IATA) and covers 199 passports and 227 travel destinations.
Static/Current Takeaways Important For IBPS Clerk Mains Exam 2018:
Japan Capital: Tokyo, Currency: Japanese yen, PM: Shinzo Abe.
Sports News

9. Harendra Singh Discontinued as Indian Men's Hockey Team Coach
i. Indian men's hockey coach Harendra Singh was removed from the position and offered the task of helming the junior squad by the national federation. Harendra Singh was brought in as men's coach in May 2018 after Sjoerd Marijne was moved back to the women's camp.
ii. Hockey India stated that it will be inviting applications for the position of chief coach and in the interim, the team will be overseen by Hockey India High-Performance Director David John and current Analytical Coach, Chris Ciriello.
10. Mary Kom Attains No. 1 Position in AIBA Rankings
i. M C Mary Kom has attained number one position in the International Boxing Association's (AIBA) latest world rankings. She became the most successful boxer in world championships' history when she claimed the 48kg category top honors in Delhi in November 2018.
ii. In the 51kg category list, Pinki Jangra is placed eighth. Asian silver-medallist Manisha Maun is placed eighth in the 54kg category. In the 57kg division, former world silver-medallist Sonia Lather was placed at the second spot.
Static/Current Takeaways Important For IBPS Clerk Mains Exam:
Mary Kom picked up gold medals at the Commonwealth Games and a tournament in Poland.
She also won a silver at the prestigious Strandja Memorial in Bulgaria.