Dear Aspirants,
The General Awareness Section of Banking Exams covers numerous sections in it like Banking Awareness, Static GK, and Current Affairs. But the most important thing that you might have noticed is that both the
Banking Awareness and Static Awareness questions asked in the General Awareness Section are based on Current Affairs only.
The questions on Static and Banking Awareness are related to the countries, events or anything that has been in news for a while.
Here is the Daily GK Update to get you acquainted with the top events that made the headlines today!!
National News
1. 6 States Sign Agreement For Renukaji Multipurpose Dam Project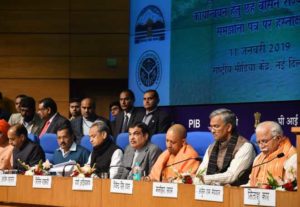 i. An agreement for Renukaji Dam Multipurpose Project was signed in New Delhi among the States of Uttar Pradesh, Haryana, Himachal Pradesh, Delhi, Rajasthan and Uttarakhand in the presence of Water Resources, River Development and Ganga Rejuvenation Minister Nitin Gadkari. All the six Chief Ministers were present on the occasion.
ii.
Under the agreement, three storage projects are proposed to be constructed
on the river Yamuna
and two of its tributaries –
Tons and Giri in the hilly regions of Uttarakhand and Himachal Pradesh.
2. India's 1st Manned Mission To Space By December 2021: ISRO
i. ISRO Chairman Dr. K Sivan has announced that the organization is well prepared to meet the targets of launching Gaganyaan manned mission to outer space by December 2021. Under Gaganyaan project, India is planning to send three astronauts to outer space for seven days and bring them back.
ii. 332 launches are planned this year. Important among them are Chandrayaaan -2 mission to the moon in mid-April. GSAT-20 Satellite for high bandwidth connectivity to be launched in September-October.
Static/Current Takeaways Important For IBPS Clerk Mains Exam:
ISRO Director: K. Sivan, Headquarters: Bengaluru, Established in: 1969.

3. 4th Meeting of CTDP Held In New Delhi
i. Union Minister for Commerce & Industry and Civil Aviation, Suresh Prabhu, chaired the 4th meeting of the Council for Trade Development and Promotion (CTDP) in New Delhi.
ii. Suresh Prabhu informed in the meeting that the Government of India has formulated an Agricultural Export Policy for the first time with a focused plan to boost India's agricultural exports to USD 60 billion by 2022.
Static/Current Takeaways Important For IBPS Clerk Mains Exam:
CTDP was constituted in July 2015.
The Union Commerce & Industry Minister is Chairperson of CTDP Ministers' in-charge of Trade and Commerce in State Governments/ UTs are its members.
International News
4. MEA Sushma Swaraj On 2 Day Visit To Uzbekistan
i. External Affairs Minister Sushma Swaraj embarked on a two-day visit to Uzbekistan. Mrs. Swaraj will be in Samarkand for the First India-Central Asia Dialogue which she will co-chair with Uzbekistan's Foreign Minister Abdulaziz Kamilov.
ii. The Foreign Minister of Afghanistan will participate in the Dialogue as a special invitee for the session dedicated to connectivity issues in the region.
Static/Current Takeaways Important For IBPS Clerk Mains Exam:
Uzbekistan Capital: Tashkent, Currency: Uzbekistani s'om.

Appointments/Resignations



5. Yes Bank Appoints Brahm Dutt As Non-Executive Part-Time Chairman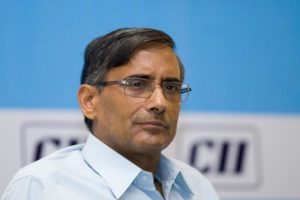 i. Yes Bank, India's fourth-largest private sector bank, announced the appointment of Brahm Dutt as non-executive part-time chairman up till July 4, 2020.
ii. Brahm Dutt has been on Yes Bank's board since July 2013 as an independent director and contributed to almost all the sub-committees of the board over the past five and a half years.
Static/Current Takeaways Important For IBPS Clerk Mains Exam:
Yes Bank Headquarters: Mumbai, CEO: Rana Kapoor.
R. Chandrashekhar, an independent director at Yes Bank Ltd has recently resigned.
6. Ashok Chawla Resigned As NSE Chairman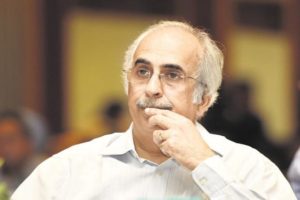 i. Ashok Chawla resigned as chairman of the National Stock Exchange of India Ltd (NSE) with immediate effect "in light of recent legal developments".
ii. Chawla's resignation came on a day the Central Bureau of Investigation (CBI) told a special court in Delhi that it has obtained the sanction of the ministries concerned to file charges against him and four other former bureaucrats in the Aircel-Maxis case.
7. Su Tseng-chang Appointed PM of Taiwan
i. Taiwan President Tsai Ing-wen has appointed Su Tseng-chang as Prime Minister, during a Cabinet reshuffle following the ruling Democratic Progressive Party's heavy losses in local elections.
ii. Su is a former premier appointed in 2006 by then-President Chen Shui-bian and was a chairman of Tsai's Democratic Progressive Party for two terms.
Static/Current Takeaways Important For IBPS Clerk Mains Exam:
Taiwan Capital: Taipei, Currency: New Taiwan dollar.
8. National Youth Day: 12 January
i. The National Youth Day is celebrated across the country on 12th January. NYD 2019 is the 156th birth anniversary of Swami Vivekananda.
ii. Since 1985, his birth anniversary has been celebrated as National Youth Day. Vivekananda died at the young age of 39, attaining Mahasamadhi in 1902.

9. GST Registration Threshold Limit Increased To Rs 40 Lakh
i. The 32nd Meeting of GST Council was concluded in New Delhi. The Limit of annual turnover for composition scheme increased to 1.5 crore rupees effective from April 1, 2019.
ii. The Council has decided to increase the GST registration threshold limit to 40 lakh rupees from 20 lakh. The Taxpayers who are giving Services of up to Rs 50 lacs per annum will be taxed under 6% under Composition Scheme.
Ranks and Reports



10. EIU Democracy Index 2018: Norway Tops, India Ranks 41st
i. The 11th edition of EIU Democracy Index 2018 was released by the Economist Intelligent Unit compiling the state of democracies in 167 countries in the world. In the list, Norway topped and India ranked 41st place on the Economist Intelligence Unit's annual Global Democracy Index.
ii. The Index was started in 2006. The top 3 performing countries on the Democracy Index 2018 are:
1. Norway
2. Iceland
3. Sweden.
Awards



11. Adi Godrej Conferred ICSI Lifetime Award
i. Industrialist and Godrej Group Chairman Adi Godrej was conferred the ICSIs Lifetime Achievement Award for 'Translating Excellence in Corporate Governance into Reality'.
ii. The awards were instituted by The Institute of Company Secretaries of India (ICSI), which is celebrating its golden jubilee.
iii. The 18th ICSI National Awards for Excellence in Corporate Governance were bagged jointly by Cipla Ltd and Dabur India Ltd and five others: ACC Ltd, Hindustan Unilever Ltd, Indian Oil Corp, Tata Metaliks Ltd and Indian Hotels Co Ltd.

Sports News

12. Albie Morkel Retires From All Forms Of Cricket
i. Albie Morkel, the South African all-rounder, announced his retirement from all forms of cricket. Morkel, who played for close to 20 years of professional cricket, made his first-class debut for Easterns against Northerns in the 1999-00 domestic season.
ii. Morkel earned a call-up into the South African ODI set-up for the series against New Zealand in 2004 after snaring 12 scalps in List A games in the 2003-04 season.