Read the most important current affairs of 13 September 2023. Today Current Affairs covers the headlines on Storm Daniel, 'AutoPay on QR', 'OTG Ring', World Best Countries Report 2023, 5th National Wheelchair Rugby Championship, Nasscom Vice-Chairperson, Ustad Ali Zaki Hader.

Top 20 Current Affairs and News Headlines of 13 September 2023
International News
1.What is India-Middle East-Europe Mega Economic Corridor Project?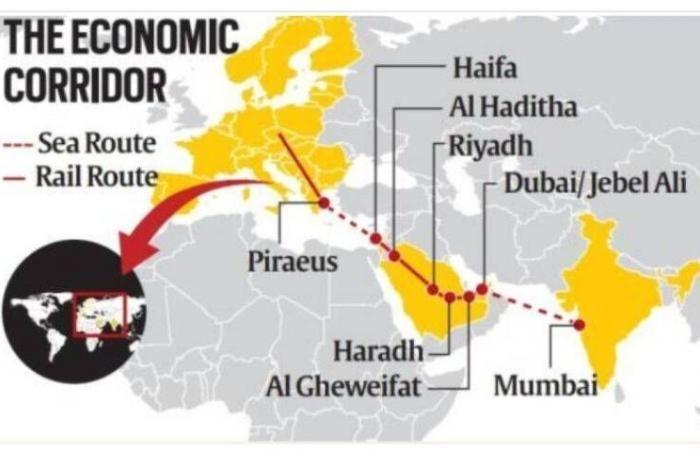 In a significant announcement during the G20 summit, Prime Minister Narendra Modi unveiled plans for the India-Middle East-Europe economic corridor, a ground-breaking initiative that promises to reshape global trade and connectivity.
The corridor, which involves India, UAE, Saudi Arabia, European Union, Italy, Germany and the United States, is poised to be historic venture, surpassing even the legendary Silk and Spice routes of the past.
India-Middle East-Europe mega economic corridor project aims to boost trade between the participating nations, with a particular focus on facilitating the exchange of energy-related goods. This initiative could serve as a substantial response to China's extensive infrastructure initiative, which aims to enhance global connectivity with the Chinese economy.
2.Storm Daniel Devastates Eastern Libya, Over 5,300 Lives Lost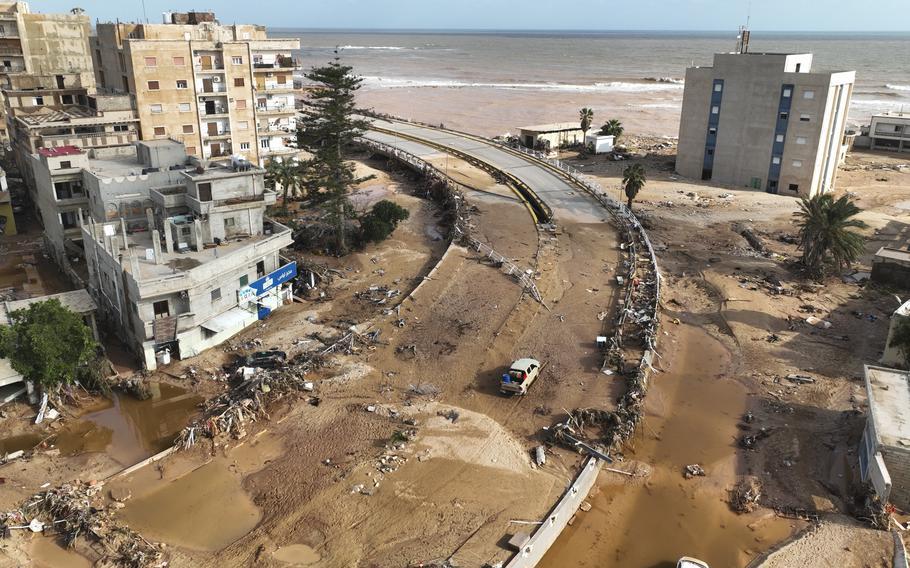 Eastern Libya is in a state of emergency after a powerful storm named Daniel caused terrible damage. Thousands of people have been affected, with more than 5,300 lives lost and many still missing.
Libya has been in turmoil for over ten years. It's divided into different parts, with each having its own leaders. This division has led to neglect of basic things like infrastructure. It took a long time for outside help to reach the city of Derna, where the situation is critical. Roads leading to Derna were damaged or destroyed by the floods.
The health minister for eastern Libya reported over 1,500 people have been found dead, with half of them already buried. While one official estimated that more than 5,000 people died, another source mentioned that more than 5,300 lives were lost in Derna alone. The ambulance authority in Derna had reported 2,300 deaths earlier.
National News
3."Bharat: The Mother of Democracy" Portal Unveiled at G20 Exhibition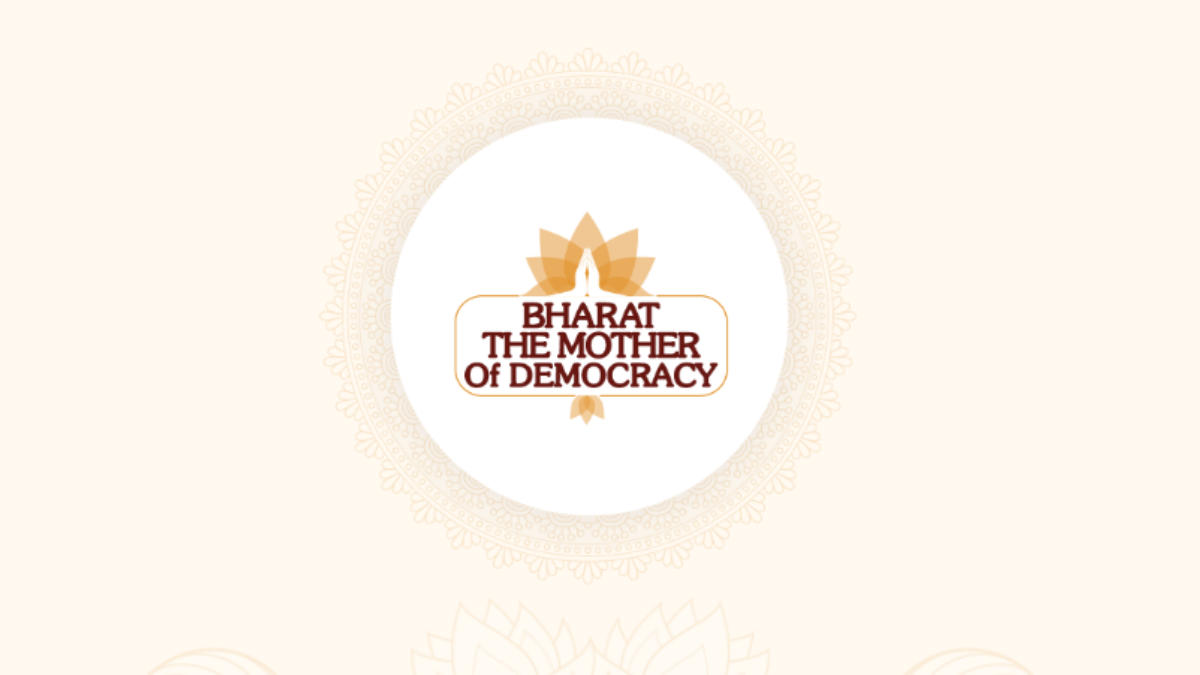 On the eve of the G20 leadership summit, the Ministry of Culture unveiled a remarkable online portal titled "Bharat: The Mother of Democracy." This portal serves as a comprehensive digital exhibition chronicling the rich history of democracy in India, spanning an astonishing 7,000 years – from the Sindhu-Saraswati civilization to the year 2019.
The portal is meticulously curated by the Indira Gandhi National Centre for the Arts (IGNCA), ensuring the accuracy and richness of the content.
The portal is thoughtfully organized into five main sections, each with 22 sub-sections. These sections encapsulate different eras and aspects of India's democratic journey. It is available in 16 languages, ensuring a global audience can access its content. Supported languages include German, French, Spanish, Arabic, Portuguese, Italian, Turkish, Russian, English, and Hindi.
4.President Droupadi Murmu Inaugurates First Global Symposium on Farmers' Rights in New Delhi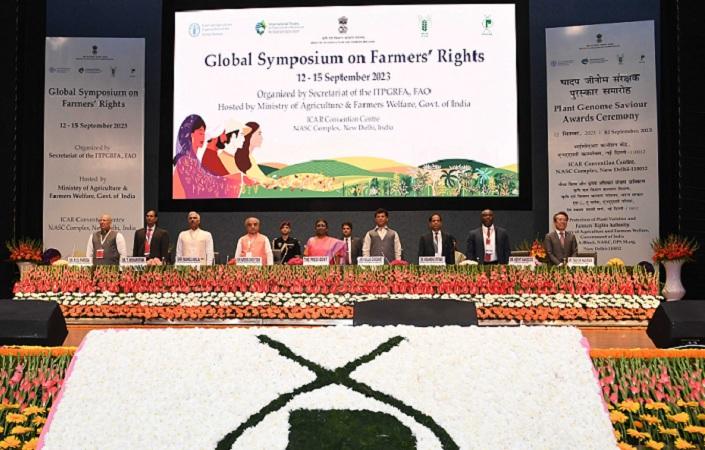 President Droupadi Murmu inaugurated the First Global Symposium on Farmers' Rights in New Delhi. This symposium, organized by the Secretariat of the International Treaty on Plant Genetic Resources for Food and Agriculture (International Treaty) of the Food and Agriculture Organization (FAO) in Rome, was hosted by the Union Ministry of Agriculture and Farmers Welfare.
President Murmu, in her address, underscored the pivotal role of the global farming community as the foremost conservers of crop diversity. She emphasized that farmers bear a unique responsibility and wield considerable power in safeguarding and revitalizing various plant and species varieties crucial for the well-being of all.
The President acknowledged the tireless efforts of Indian farmers in conserving local plant varieties, taming wild plants, and nurturing traditional variants. These contributions have served as the foundation for crop breeding programs, thereby ensuring food and nutritional security for both humans and animals.
State News
5.MP cabinet approves Mob Lynching Victim Compensation Scheme 2023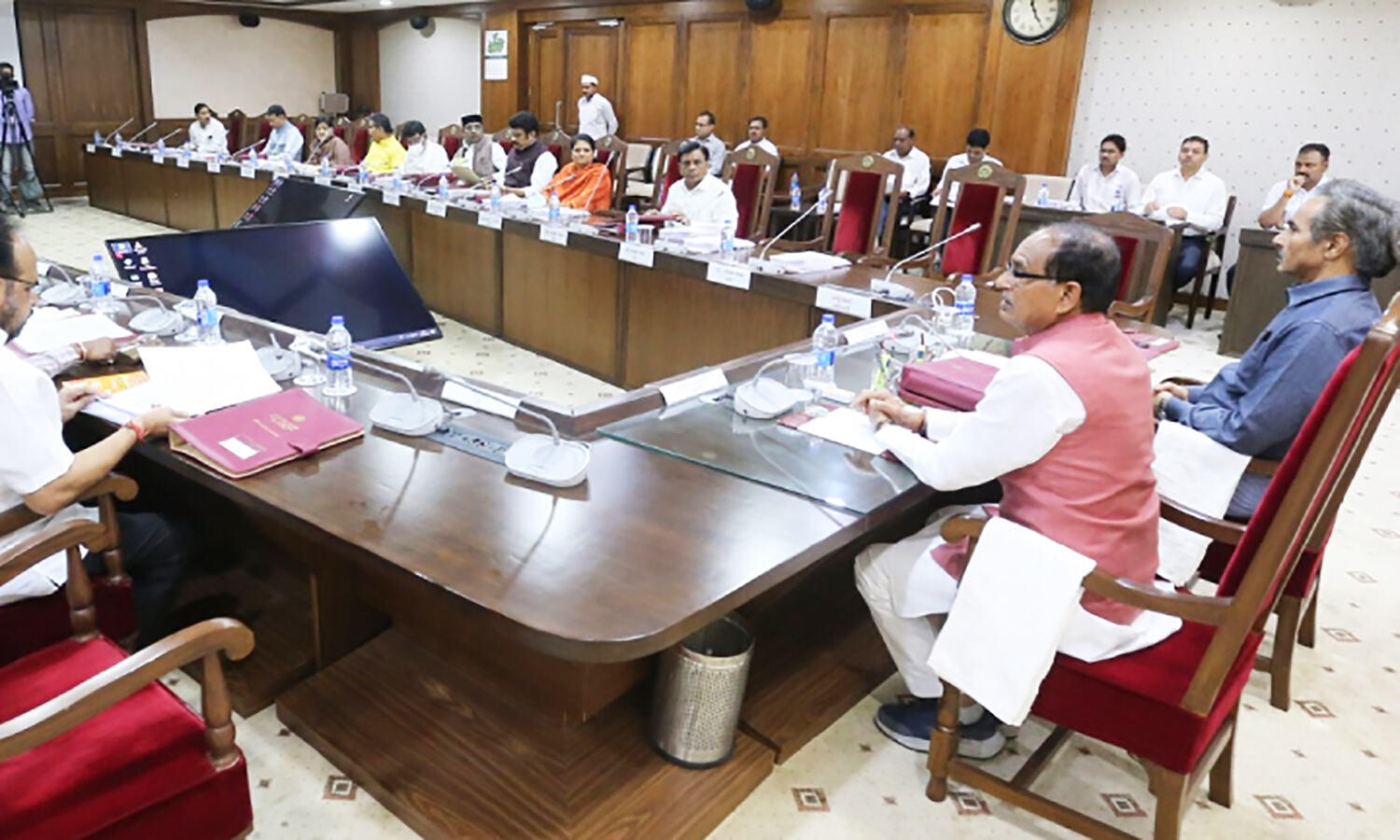 The Madhya Pradesh (MP) cabinet, under the leadership of Chief Minister Shivraj Singh Chouhan, has given the green light to a series of transformative initiatives aimed at addressing critical issues within the state.
These initiatives encompass compensation for mob lynching victims, housing schemes for homeless families, enhanced honorarium for guest faculty, flood relief packages, and the expansion of public services.
In a bid to address the housing needs of homeless families and women, the cabinet has approved the Mukhyamantri Ladli Behna Housing Scheme. This initiative is particularly aimed at assisting those who have not received housing support under the Prime Minister's housing scheme. The number of beneficiaries will be determined based on the applications received, ensuring that vulnerable populations have access to secure housing.
Defence News
6.Raksha Mantri Inaugurates 90 BRO Infrastructure Projects Valued At More Than Rs 2,900 Crore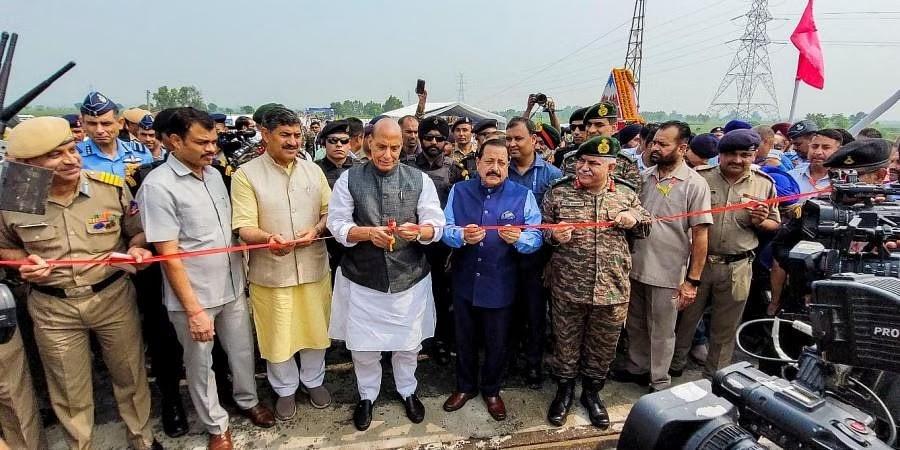 Raksha Mantri Shri Rajnath Singh has dedicated to the nation 90 infrastructure projects of Border Roads Organisation (BRO), worth over Rs 2,900 crore, spread across 11 States/Union Territories. The projects were inaugurated by the Raksha Mantri at an event in Jammu on September 12, 2023.
These include Nechiphu Tunnel in Arunachal Pradesh; two airfields in West Bengal; two helipads; 22 roads and 63 bridges. Of these 90 projects, 36 are in Arunachal Pradesh; 26 in Ladakh; 11 in Jammu & Kashmir; five in Mizoram; three in Himachal Pradesh; two each in Sikkim, Uttarakhand & West Bengal and one each in Nagaland, Rajasthan and Andaman & Nicobar Islands.
Economy News
7.Indian Retail Inflation Eases to 6.83% in August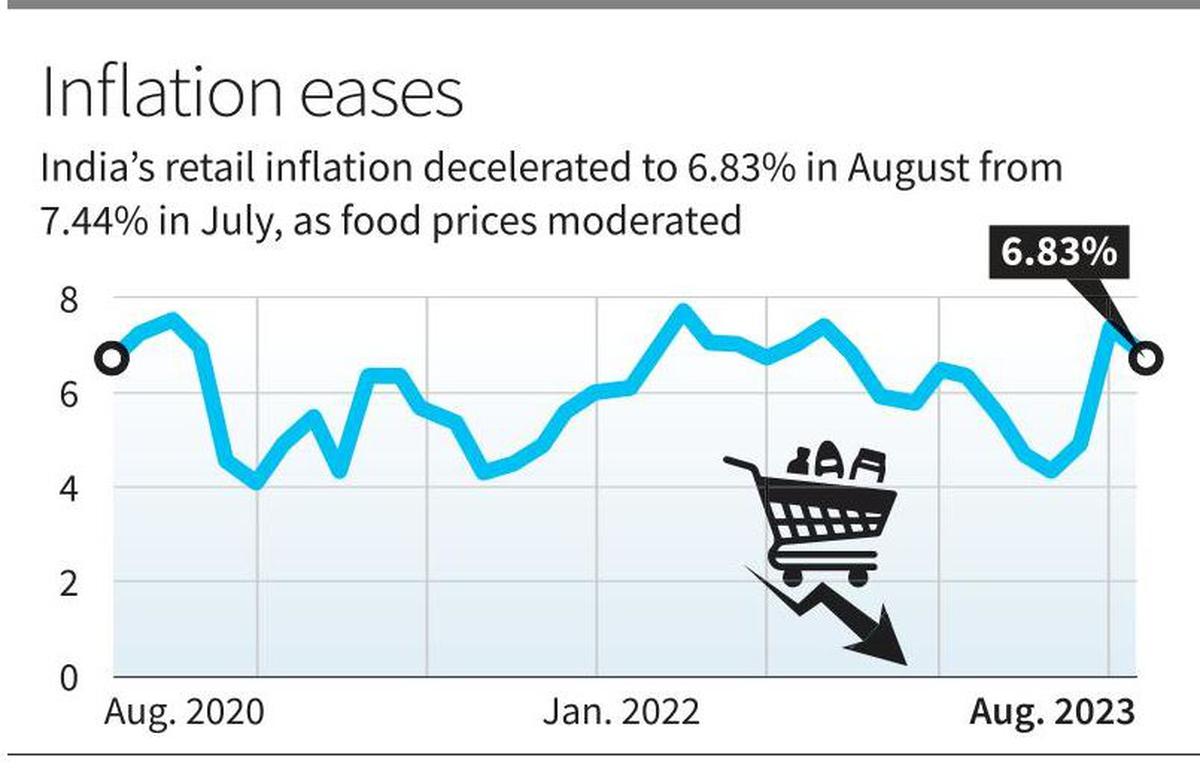 In August, India's retail inflation, as measured by the Consumer Price Index (CPI), showed signs of moderation, dropping to 6.83% from 7.44% in July. However, it remained above the Reserve Bank of India's (RBI) target range of 4+/-2%.
Vegetable prices cooled, contributing to the decline in inflation. August's CPI is 61 basis points lower than July's 15-month high. Despite the decrease, it continues to exceed the RBI's acceptable range. This is the fourth instance of CPI breaching the RBI's upper limit in 2023.
Urban CPI: Urban CPI slowed to 6.59% from 7.20% in July. Rural CPI: Rural inflation fell to 7.02% from 7.63% in the previous month. Food Inflation: Food inflation, accounting for half of the CPI basket, rose to 9.94% from 2.91% in the previous month.
Banking News
8.RBI (Classification, Valuation and Operation of Investment Portfolio of Commercial Banks) Directions, 2023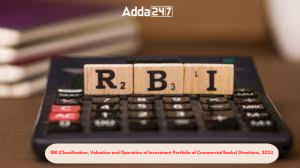 The Reserve Bank of India had issued a Discussion Paper (DP) on January 14, 2022 proposing revisions to the current norms for the classification, valuation, and operation of investment portfolios of commercial banks. After considering the feedback received on the DP, the Reserve Bank of India (Classification, Valuation and Operation of Investment Portfolio of Commercial Banks) Directions, 2023 has been issued.
The revised Directions include principle-based classification of investment portfolio, tightening of regulations around transfers to/from held to maturity (HTM) category and sales out of HTM, inclusion of non-SLR securities in HTM subject to fulfilment of certain conditions and symmetric recognition of gains and losses.
The revised Directions shall apply to all commercial banks (excluding Regional Rural Banks) from the financial year commencing on April 1, 2024.
9.Bank of Baroda Unveils Four New Savings Accounts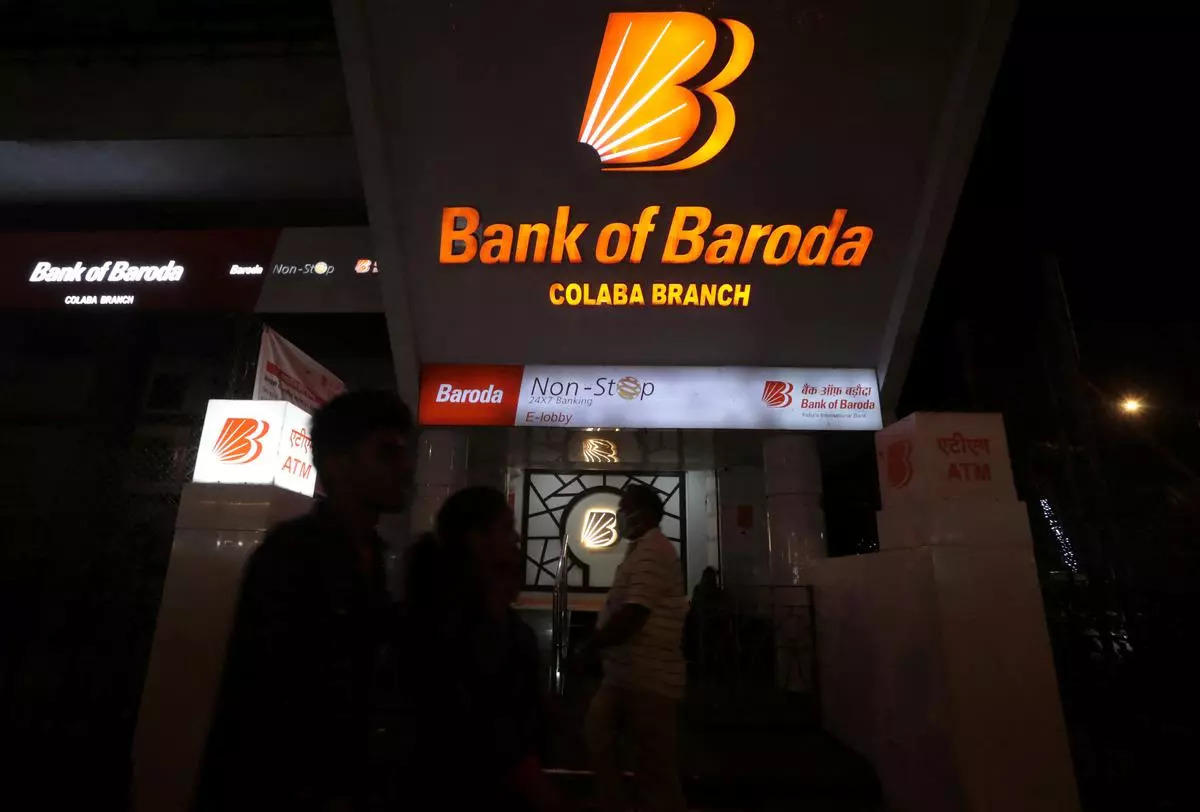 Bank of Baroda (BoB) has introduced four new savings accounts. These accounts cater to a diverse range of customer needs, making banking more accessible and convenient to enhance customer offerings and provide tailored financial solutions.
The saving accounts are as follows: 1. BoB LITE Savings Account: A Lifetime No Minimum Balance Account, 2. BOB BRO Savings Account: Zero Balance Savings Account for Students (16 to 25 years), 3. My Family My Bank/BOB Parivar Account: A Comprehensive Family Savings Account and 4. Baroda NRI PowerPack Account: A Tailored Account for Non-Resident Indians.
10.RBI issues guidelines for responsible lending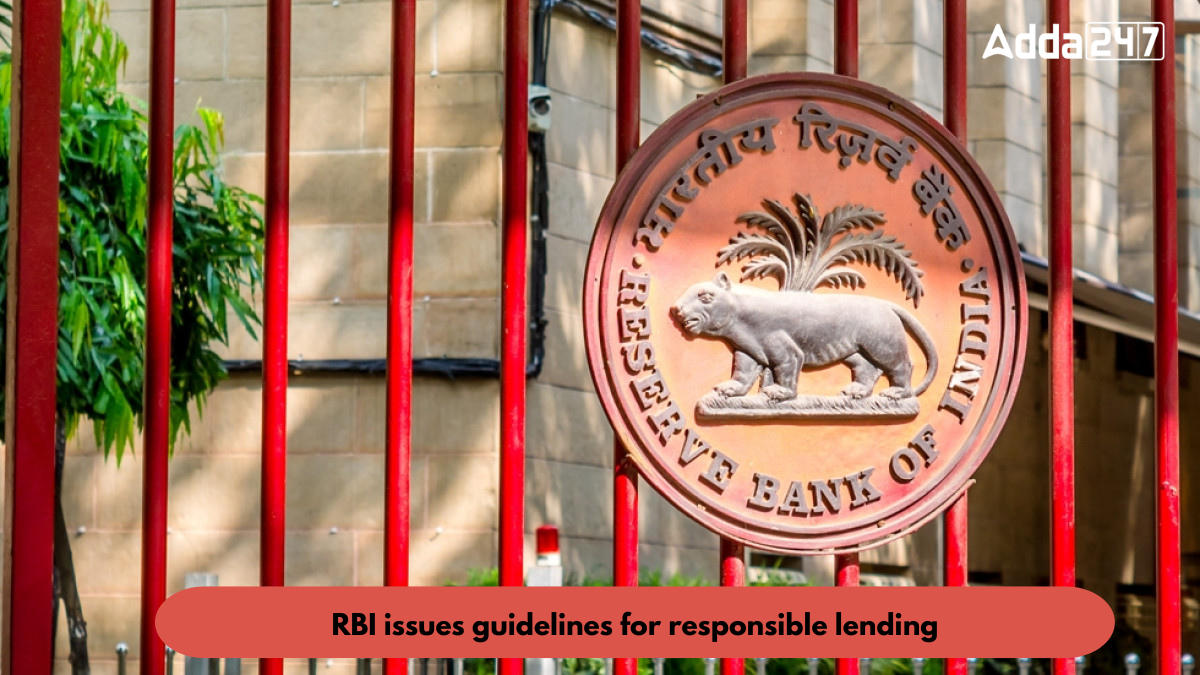 The Reserve Bank of India (RBI) has issued guidelines for banks, non-banking financial companies (NBFCs) and other regulated entities to address the issues faced by the borrowers and towards promoting responsible lending conduct among such entities.
In terms of the guidelines on Fair Practices Code issued to various Regulated Entities (REs) since 2003, REs are required to release all movable / immovable property documents upon receiving full repayment and closure of loan account.
In case of delay in releasing of original movable / immovable property documents or failing to file charge satisfaction form with relevant registry beyond 30 days after full repayment/ settlement of loan, the RE shall communicate to the borrower reasons for such delay. In case where the delay is attributable to the RE, it shall compensate the borrower at the rate of ₹5,000/- for each day of delay.
Business News
11.Cashfree Payments Partners with NPCI for 'AutoPay on QR'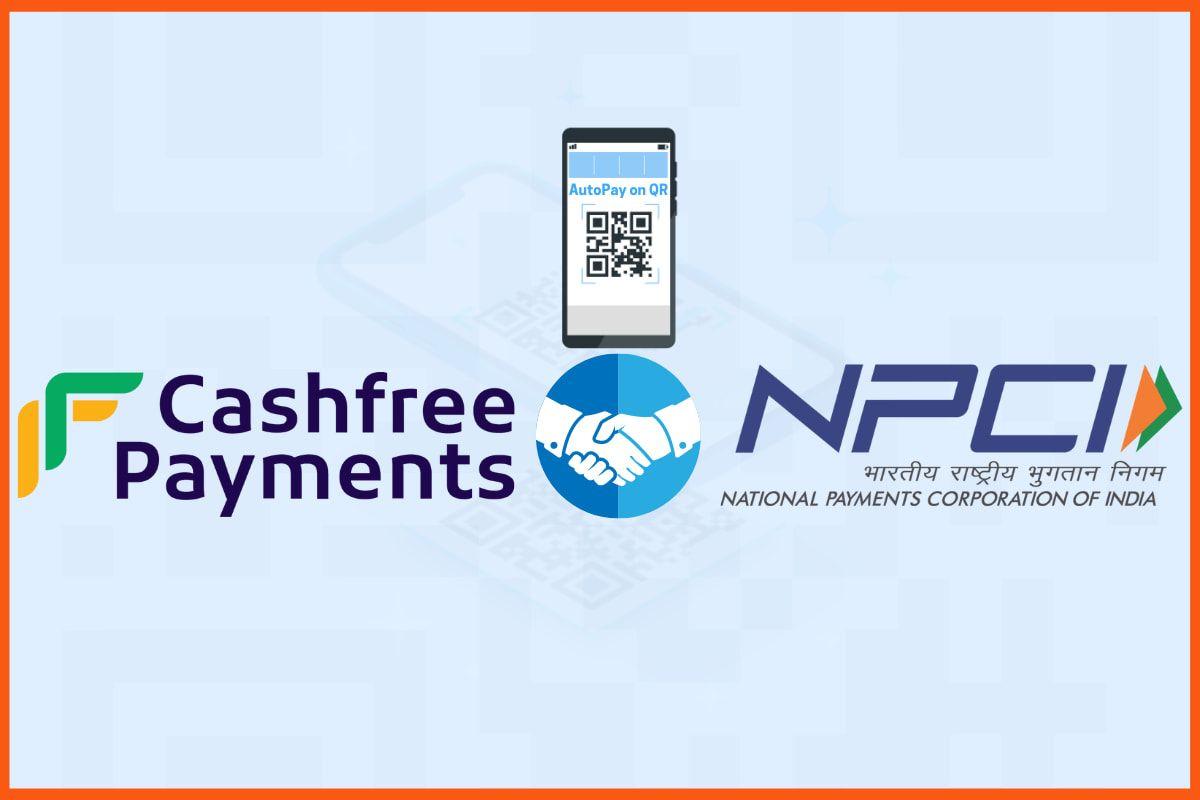 Cashfree Payments, a prominent player in the payments and API banking solutions sector, has joined forces with the National Payments Corporation of India (NPCI) to unveil a groundbreaking solution called 'AutoPay on QR.' This innovative offering is poised to empower subscription-based businesses, boosting their customer acquisition, retention, and overall growth prospects.
One of the standout features of Cashfree Payments' 'AutoPay on QR' is its ability to simplify the process of mandate creation for subscription services. This two-click solution not only enhances user convenience but also promises to significantly improve return on investment (ROI) for businesses investing in advertising campaigns.
CEO & Co-founder of Cashfree Payments: Akash Sinha
12.NPCI Introduces Innovative Contactless Payment Wearable Ring: 'OTG Ring'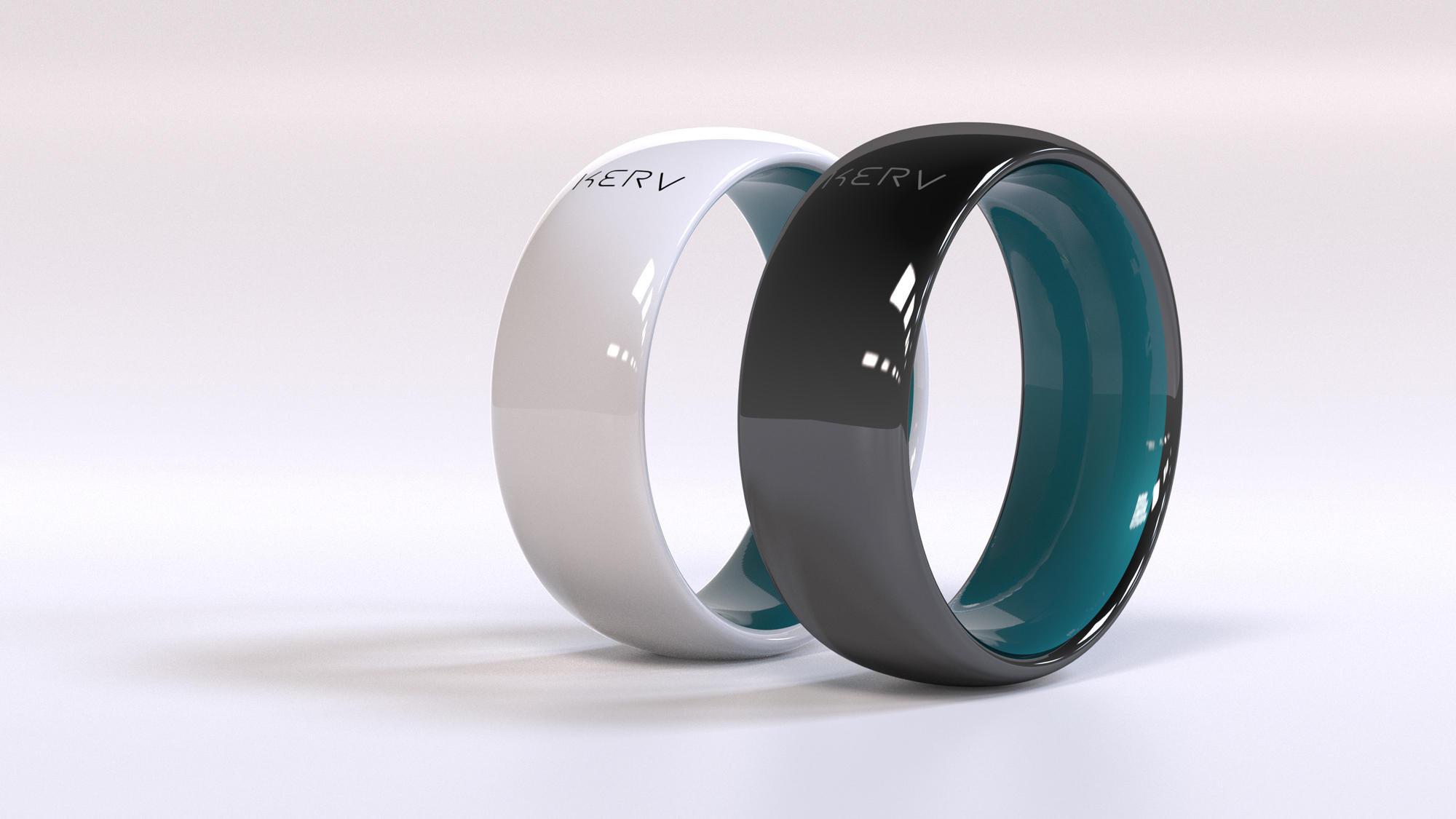 The National Payments Corporation of India (NPCI) has introduced a groundbreaking contactless payment wearable ring known as the 'OTG Ring.' This innovative device has been developed in collaboration with the Indian fintech startup LivQuik.
The 'OTG Ring' represents a significant advancement in contactless payment technology. Designed and made in India, this wearable ring is set to transform the way people make payments and engage in various financial transactions.
The 'OTG Ring' is tailored for National Common Mobility Card (NCMC) customers, opening up a world of possibilities for convenient and secure transactions. NCMC is a critical component of India's digital payments ecosystem.
13.ITI Limited Develops Self-Branded Laptop & Micro PC 'SMAASH'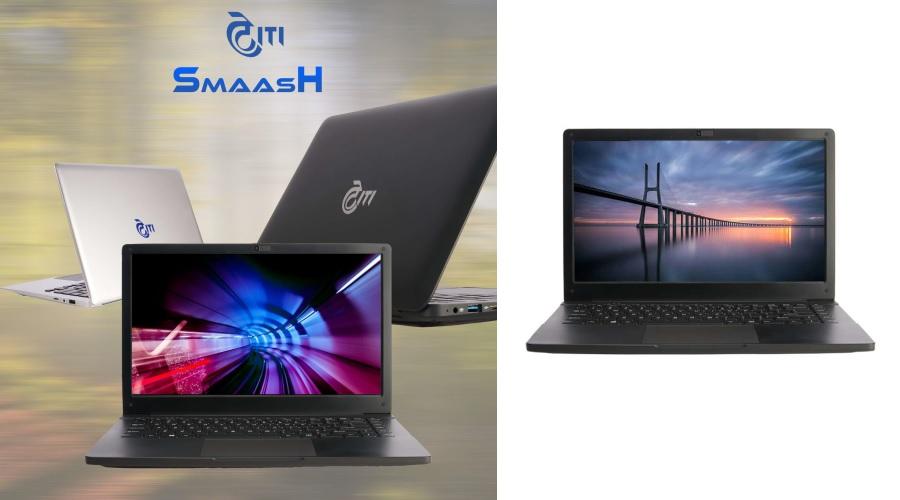 ITI Limited, a premier telecom company and multi-unit central public sector undertaking in India, has made significant strides in the technology market by developing its own branded Laptop and Micro PC, branded as 'SMAASH.' These products have taken the market by storm, competing successfully against well-established MNC brands like Acer, HP, Dell, and Lenovo.
The SMAASH PC lineup offers a variety of options, including i3, i5, i7, and more. One notable feature is the compatibility with solar solutions, as SMAASH PCs can accept DC input. Additionally, SMAASH laptops are available in various configurations, including i3, i5, i7, with a base model featuring Celeron processors, catering to the needs of students.
Ranks and Reports News
14.Switzerland Ranked No. 1 In The World Best Countries Report 2023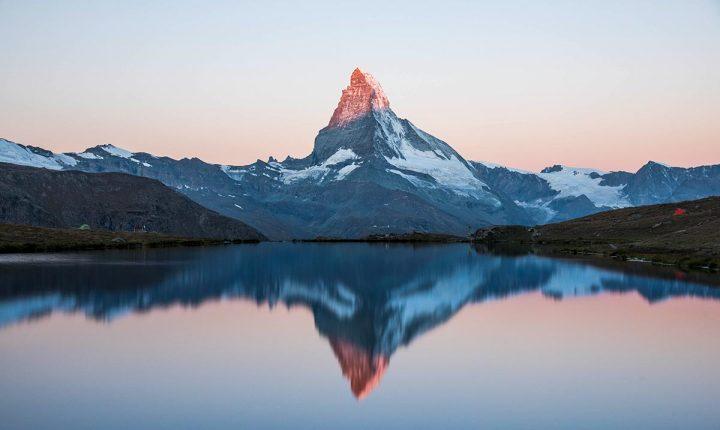 Switzerland has once again claimed the title of the world's best country, according to the latest U.S. News & World Report's annual Best Countries rankings. This marks Switzerland's second consecutive year at the pinnacle and its sixth time overall as the No. 1 nation on the list.
India secured the 30th spot with an overall score of 40.8. In the previous year, in 2022, India held the 31st position out of 85. India achieved its most remarkable performance in the "Movers" category, securing the 5th position. This category evaluates countries based on their potential for future growth and their readiness to face challenges presented by the global economy. In the realm of cultural influence and heritage, India attained the 29th and 10th positions, respectively. In the power category, India claimed the 12th spot.
Appointments News
15.India's Sindhu Gangadharan appointed as Nasscom Vice-Chairperson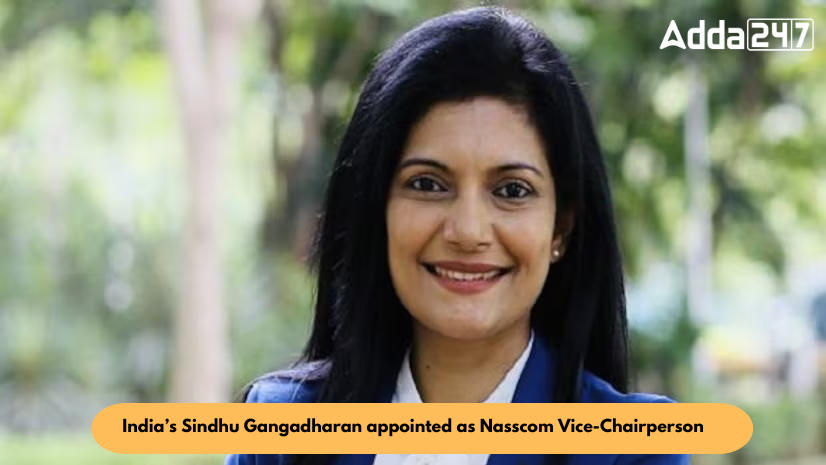 Sindhu Gangadharan, who holds the position of Senior Vice President and Managing Director at SAP Labs India and is also responsible for SAP User Enablement, has been named the Vice-Chairperson of The National Association of Software and Service Companies (Nasscom).
Sindhu will be the first woman to lead SAP Labs India, which is SAP's largest R&D center worldwide. In her new role, she will use her extensive experience in technology and corporate leadership, acquired over many years in India and Germany, to help shape India's TechAde initiative.
The National Association of Software and Services Companies (NASSCOM) is the apex body for the Indian technology industry. It is a non-profit organization that was founded in 1988.
Sports News
16.Maharashtra Beats Karnataka To Win 5th National Wheelchair Rugby Championship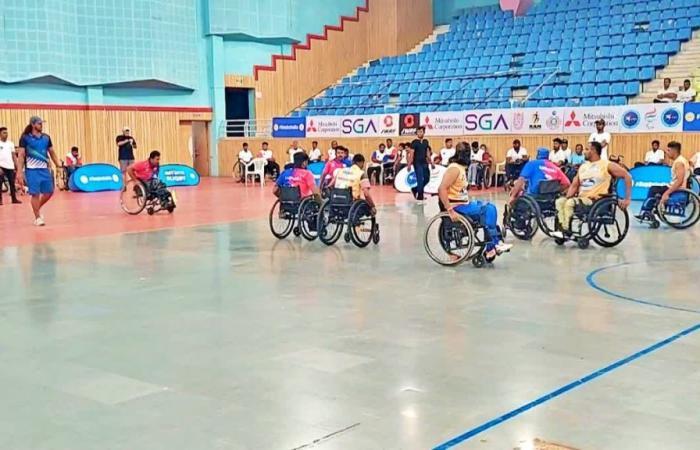 Maharashtra clinched the title of champions in the 5th National Wheelchair Rugby Championship 2023 by securing a convincing victory over Karnataka, concluding with a final score of 31-10.
The championship saw an overwhelming participation of over 120 athletes from different parts of India, making it a truly national event. This massive turnout reflected the growing interest and enthusiasm for wheelchair rugby in the country.
State rankings in the 5th National Wheelchair Rugby Championship 2023:

| Position | Team |
| --- | --- |
| 1st | Maharashtra |
| 2nd | Karnataka |
| 3rd | Bihar |
| 4th | Haryana |
| 5th | Odisha |
| 6th | Chhattisgarh |
| 7th | Rajasthan |
| 8th | Uttar Pradesh |
17.Subroto Cup 2023: Bengaluru Joins Delhi and Gurugram as Host City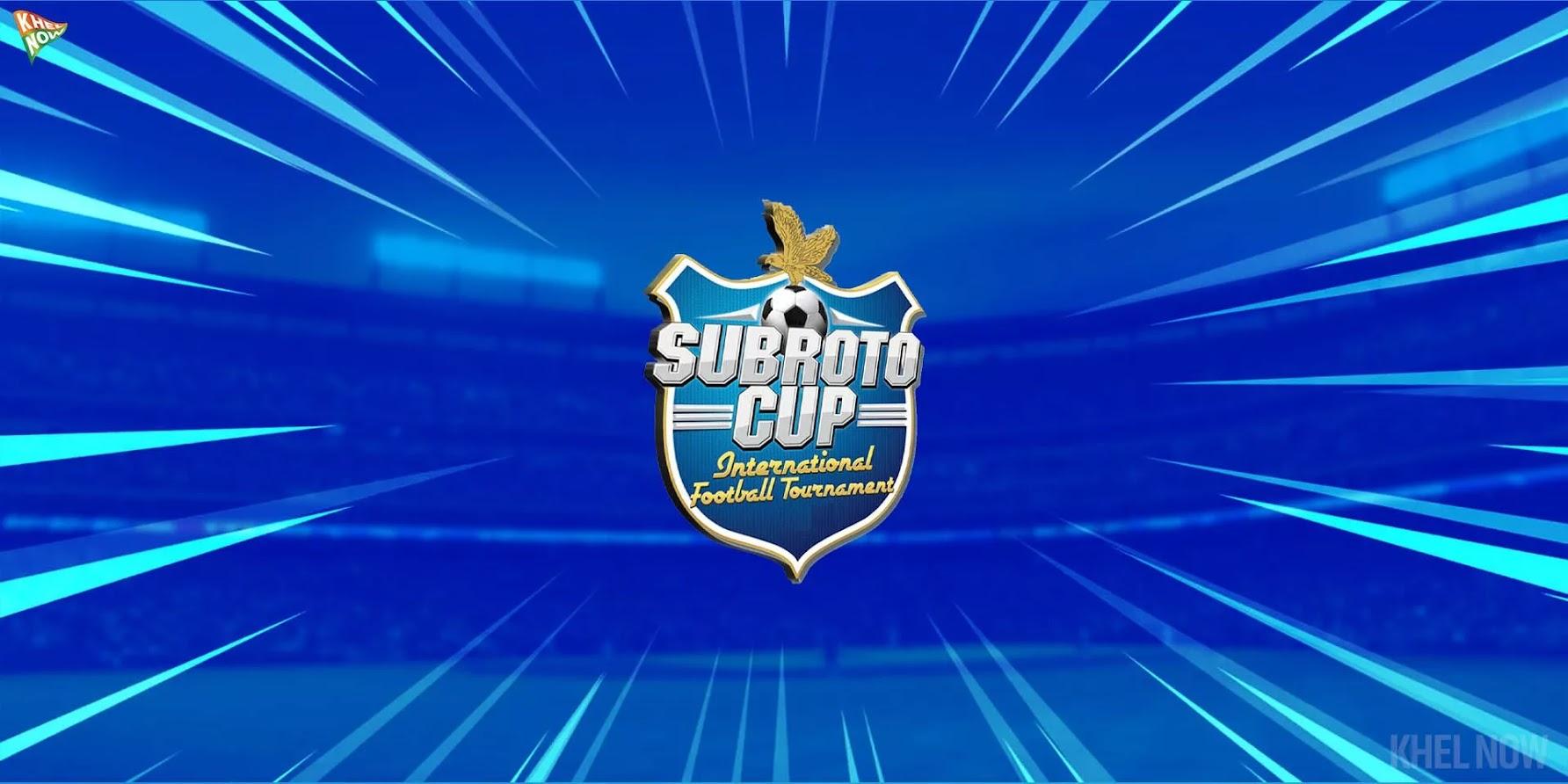 The Subroto Cup International Football Tournament, India's oldest national inter-school football competition, is set to make history in its 62nd edition. Bengaluru, the Silicon Valley of India, has been added to the list of host cities for this prestigious event. Previously held in Delhi and Gurugram, the tournament is scheduled to take place from September 19 to October 23, 2023, across three venues.
The 62nd Subroto Cup will see participation from 109 teams hailing from 27 states and Union Territories in India. Adding an international flavor to the event, teams from Bangladesh and Nepal will also take part. With over 180 matches scheduled to be played across the three categories, football enthusiasts can expect a thrilling and action-packed tournament.
18.Simona Halep Receives 4-Year Ban From Tennis For Doping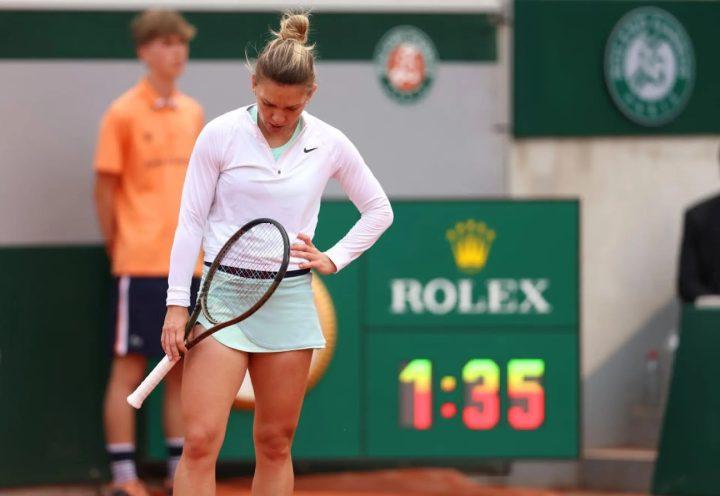 The ITIA (International Tennis Integrity Agency) has taken decisive action against two-time Grand Slam champion Simona Halep, handing her a four-year ban from professional tennis due to violations of the sport's anti-doping program. This move follows Halep's positive test for Roxadustat at the US Open last year, which led to her provisional suspension.
With her four-year ban, Simona Halep is ineligible to compete in professional tennis until October 2026, assuming the ruling remains unchallenged. However, there is still a glimmer of hope for Halep. She has the option to appeal the decision and plans to take her case to the Court of Arbitration for Sport (CAS).
19.India's Kiran George Clinches Indonesia Badminton Masters Title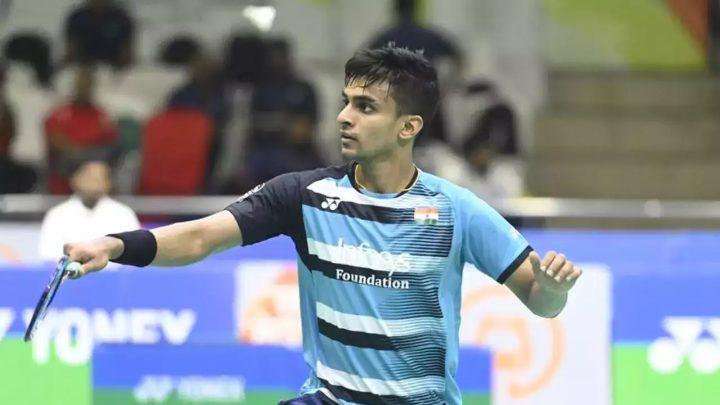 Indian badminton player Kiran George secured a remarkable victory at the Indonesia Masters 2023, held in Medan, North Sumatra. Competing at the GOR PBSI Pancing court, Kiran George, currently ranked 50th in the badminton rankings, displayed exceptional prowess as he defeated world No. 82 Koo Takahashi of Japan with a score of 21-19, 22-20, all within an intense battle lasting 56 minutes.
This triumph marked Kiran George's Second BWF World Tour Super 100 badminton title, following his victory at the Odisha Open the previous year, where he defeated compatriot Priyanshu Rawat in the final.
Remarkably, Kiran George was the sole Indian player to reach the final at the Indonesia Masters 2023, a testament to his exceptional skills and determination on the court.
Obituaries News
20.Noted Rudra veena exponent, Ustad Ali Zaki Hader passes away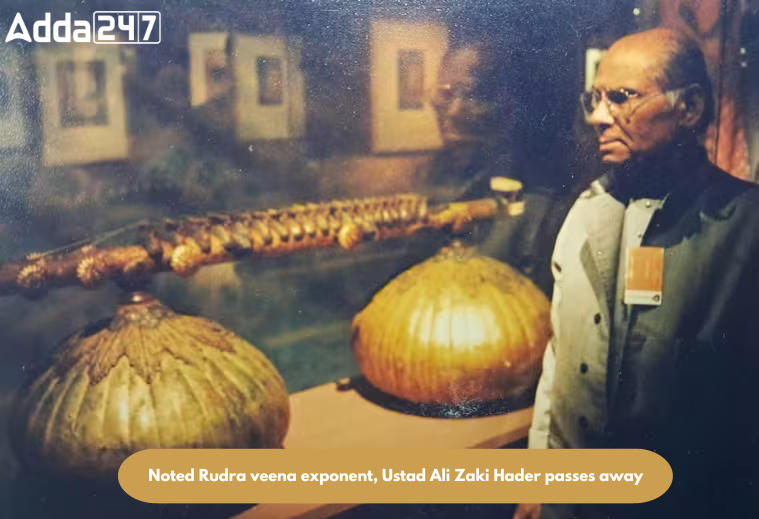 Noted Rudra veena exponent, Ustad Ali Zaki Hader, passed away in New Delhi. He was 50. Disciple of Ustad Asad Ali Khan, Ali Zaki Hader was the last exponent of the Khandarbani (Khandaharbani) style of the Jaipur Beenkar gharana of Dhrupad.
A sizable plucked string instrument called the Rudra veena is employed in Hindustani music, particularly in the style of music known as dhrupad. It is one of the main veena kinds used in Indian classical music and is renowned for its deep bass resonance.
Important Current Affairs of 13 September 2023
Get all the International, National, Sports, Economy, latest schemes and appointments and current affairs updates with Adda247 Headlines of the day. Adda247 headlines of the day brings you the best accumulation of the daily updates. Stay updated with us!