Read the most important current affairs of 17 November 2023. Today Current Affairs covers the headlines on 'State of the Economy' report, S&P Global Prediction, International Students Day 2023.
Top 22 Current Affairs and News Headlines of 17 November 2023
International News
1.Union Minister Kiren Rijiju to Represent India at Maldives President's Swearing-In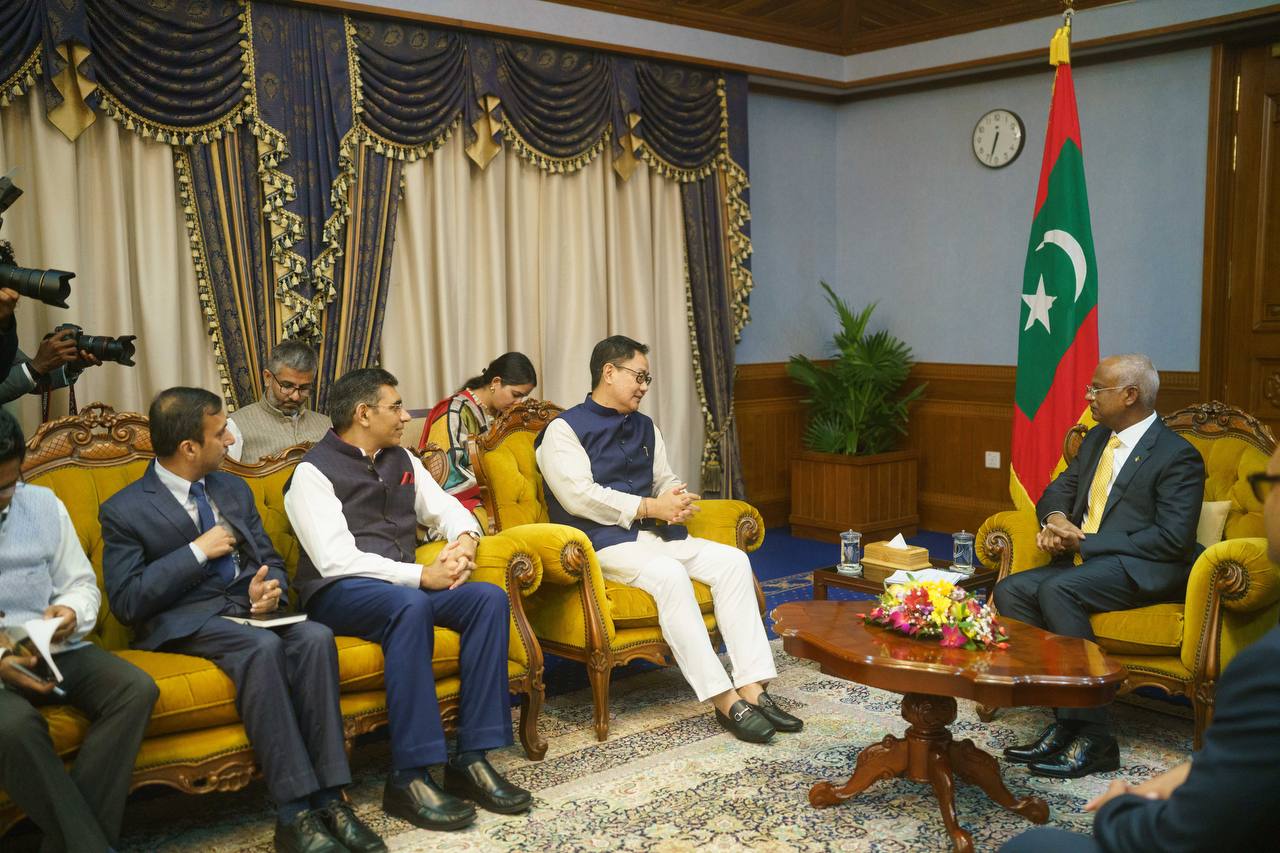 Union Minister Kiren Rijiju has arrived in the Maldives to represent India at the swearing-in ceremony of Maldives President-elect Mohamed Muizzu. The ceremony is scheduled to take place on November 17 in the capital, Male.
Mohamed Muizzu, a close associate of former Maldives President Abdulla Yameen, secured victory in the presidential runoff held in September, defeating the incumbent Ibrahim Mohamed Solih.
Maldives holds a crucial position as India's key maritime neighbor in the Indian Ocean Region (IOR). It occupies a significant place in India's 'SAGAR' (Security and Growth for All in the Region) vision and the 'Neighbourhood First Policy.'
2.Pedro Sanchez Re-Elected As Spanish Prime Minister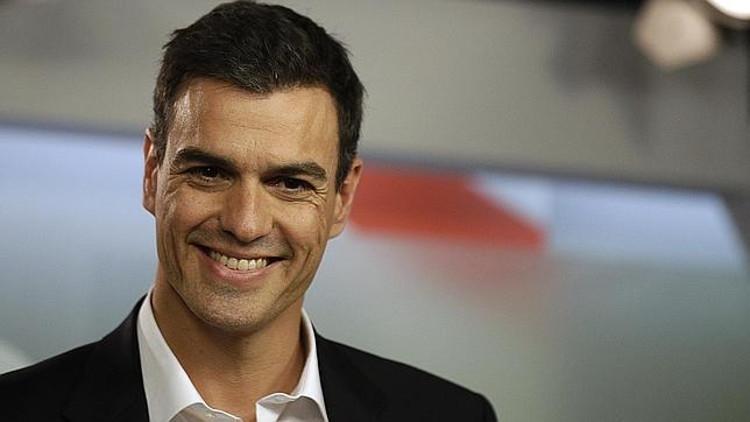 Spanish Prime Minister Pedro Sanchez has secured a second term, navigating the political landscape with a razor-thin majority.
Born on February 29, 1972, Pedro Sánchez Pérez-Castejón has been a prominent figure in Spanish politics.
He assumed office as Prime Minister in June 2018 and has been the Secretary-General of the Spanish Socialist Workers' Party (PSOE) since June 2017.
With 179 votes of confidence out of a total of 350 lawmakers, Sanchez, a socialist( A member of Spanish Socialist Workers' Party), managed to avoid a national election that could have jeopardized his position as public opinion fluctuates.
State News
3.Assam Government Approves Merger Of SEBA And AHSEC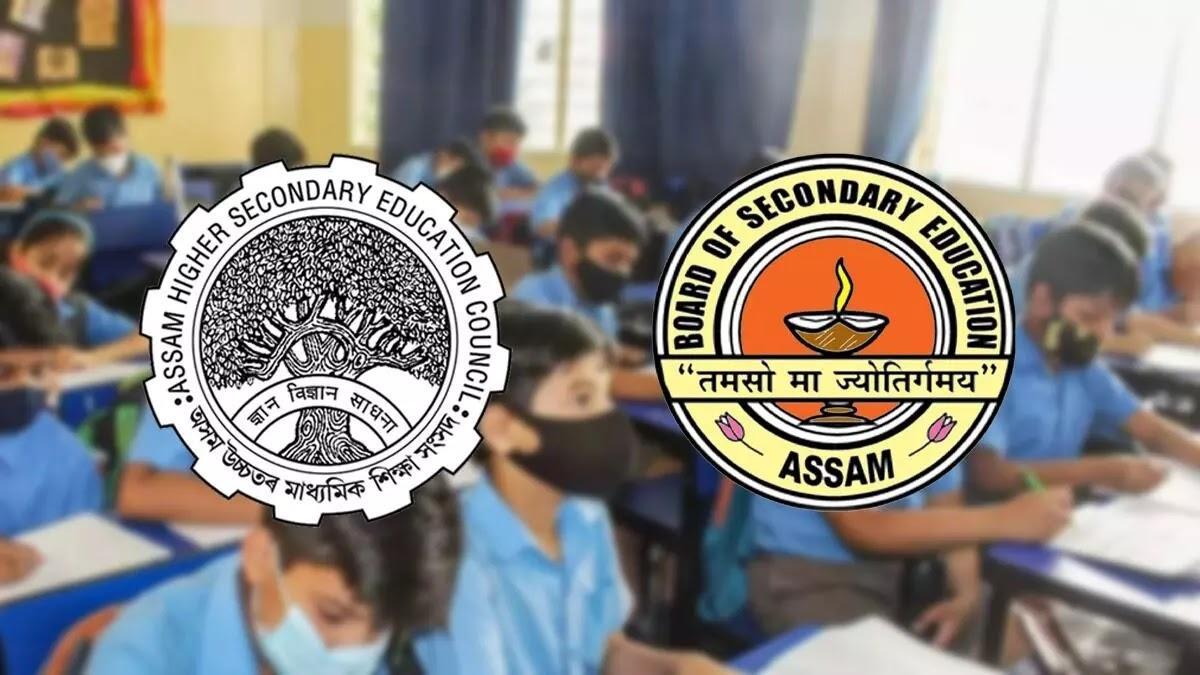 The Assam Cabinet has given its nod for the merger of the Secondary Education Board of Assam (SEBA) and the Assam Higher Secondary Education Council (AHSEC).
The amalgamated entity will now be known as the 'Assam State School Education Board' (ASSEB).
This decision is aimed at enhancing the quality and standards of school education in the state.
SEBA, which has been responsible for conducting Class 10 examinations, and AHSEC, entrusted with overseeing Class 12 board examinations, will now function as a unified board under the banner of ASSEB.
Defence News
4.Joint Military Exercise "Exercise MITRA SHAKTI-2023" Begins in Pune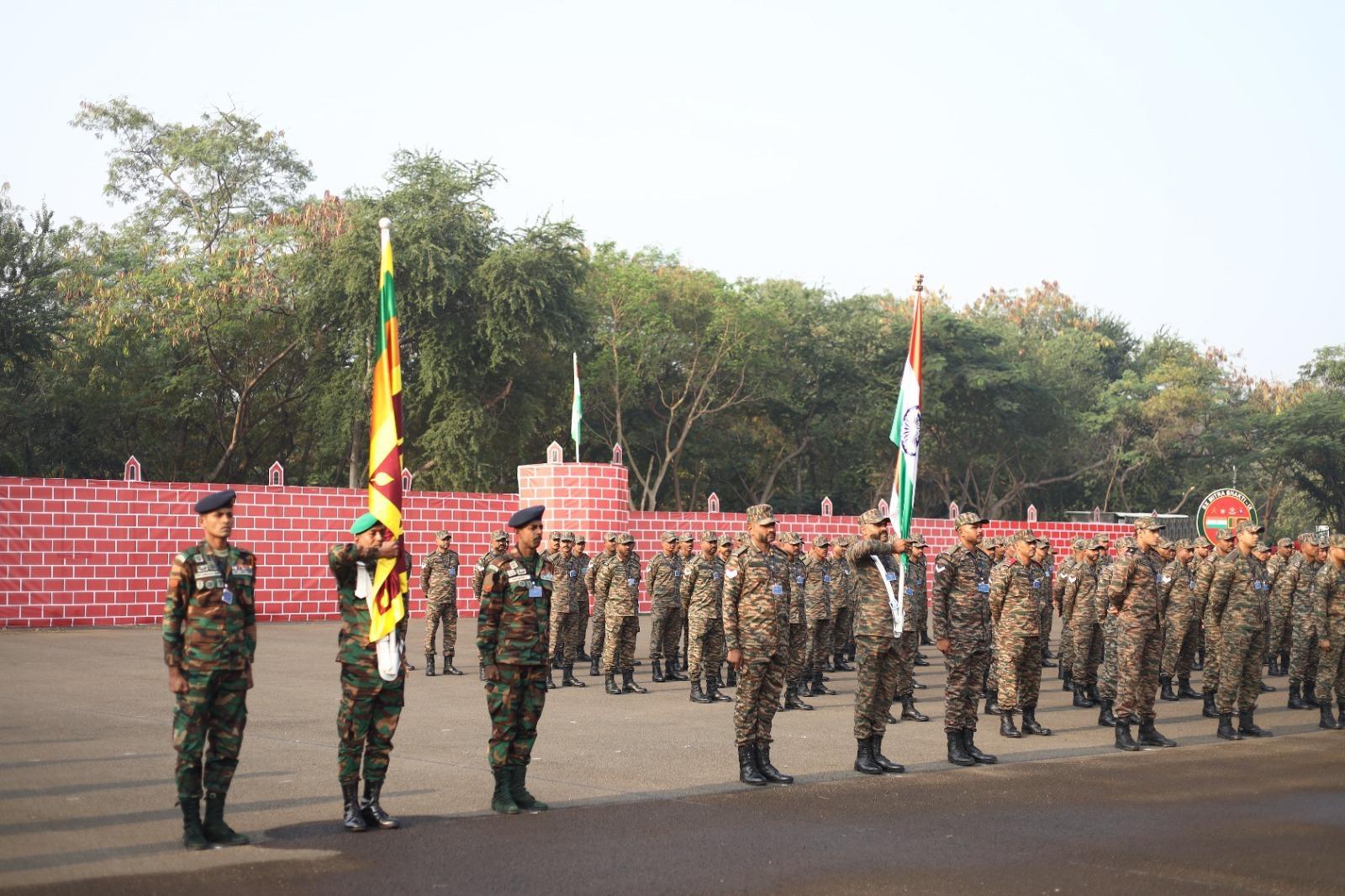 The ninth edition of the Joint Military exercise, known as "Exercise MITRA SHAKTI-2023," kicked off in Aundh (Pune).
Running from November 16th to 29th, 2023, the exercise aims to strengthen cooperation between the Indian and Sri Lankan military forces.
The primary goal of Exercise MITRA SHAKTI-2023 includes enhancing joint responses during counter-terrorist operations. Tactical actions like raid missions, search and destroy operations, heliborne activities, and more will be rehearsed.
5.Indian Navy Launches 4th Anti-Submarine Warfare Craft, named 'Amini'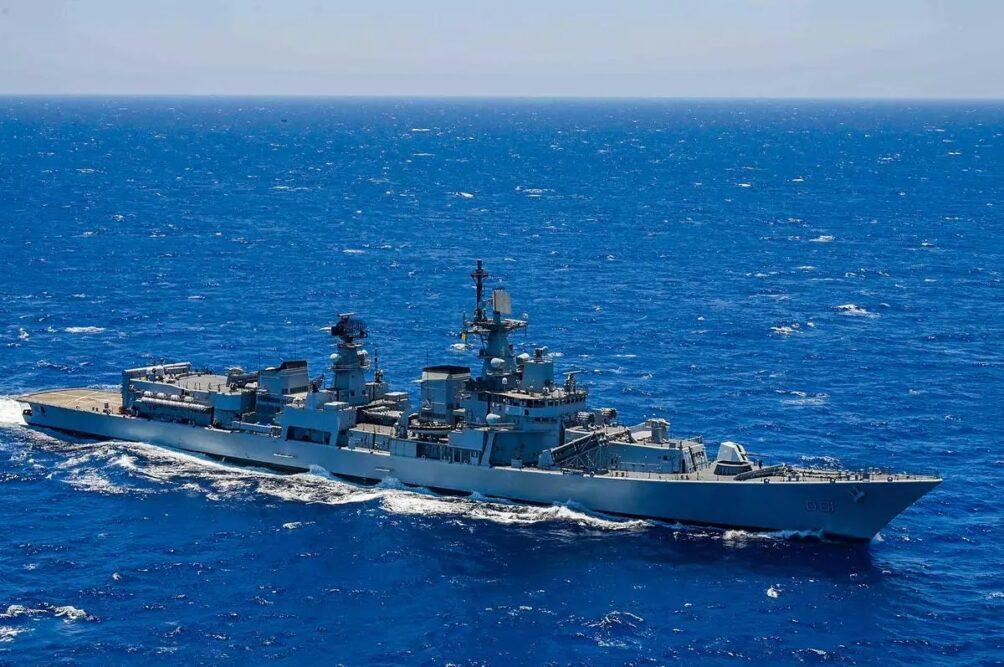 On 16th November 2023, 'Amini,' the fourth of the Anti-Submarine Warfare Shallow Water Craft (ASW SWC) Project, was successfully launched at M/s L&T Shipbuilding in Kattupalli.
The contract for constructing eight ASW SWC ships was formalized between the Ministry of Defence (MoD) and Garden Reach Shipbuilders & Engineers (GRSE), Kolkata, on April 29, 2019.
Belonging to the Arnala class of ships, these vessels are designed to replace the existing Abhay class ASW Corvettes of the Indian Navy.
With a length of 77 meters, a displacement of 900 tons, and a maximum speed of 25 knots, the ASW SWC ships boast an impressive endurance of approximately 1800 nautical miles.
Banking News
6.IndusInd Bank Launches 'IndusInd Bank Platinum RuPay Credit Card' on UPI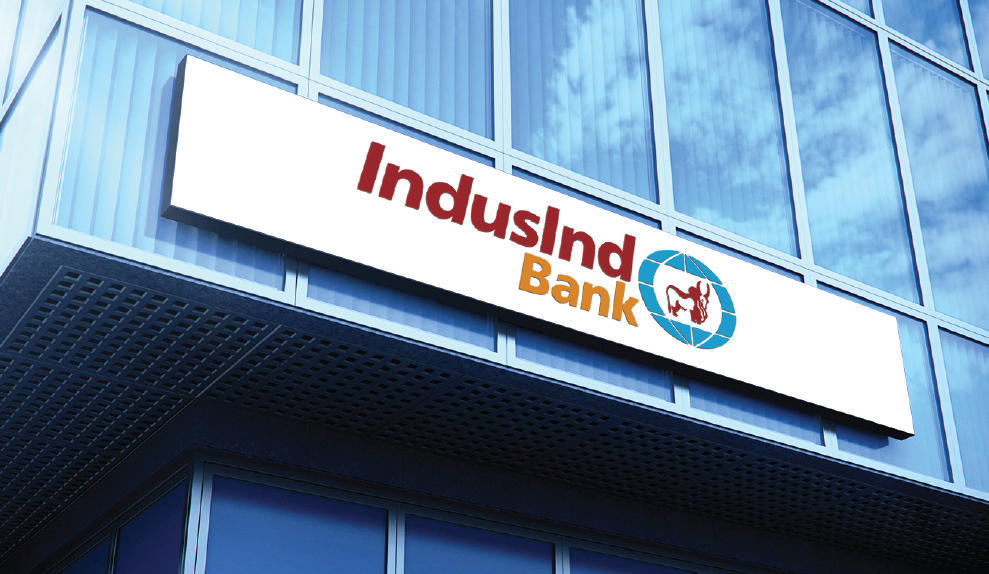 IndusInd Bank has taken a significant leap in the realm of digital payments with the launch of its groundbreaking initiative – the 'IndusInd Bank Platinum RuPay Credit Card' on the UPI platform.
This collaboration with the National Payments Corporation of India (NPCI) marks a pivotal moment in the evolution of seamless and versatile payment options for customers.
IndusInd Bank's RuPay credit card customers can now experience a unified payment experience by seamlessly initiating UPI transactions. This integration allows for both online and offline transactions with ease.
7.RBI Imposes ₹90.92 Lakh Monetary Penalty On Axis Bank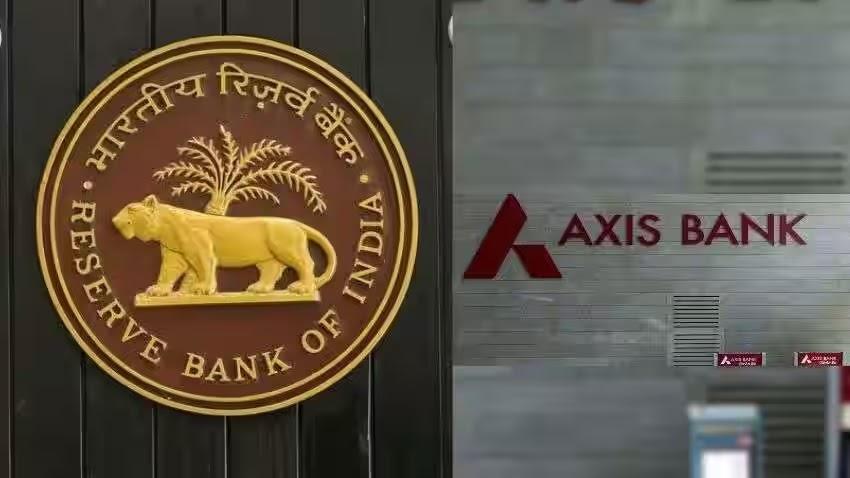 The Reserve Bank of India (RBI) recently levied a substantial monetary penalty of ₹90.92 lakh on Axis Bank Ltd, citing non-compliance with several key directives.
The penalties were related to the 'Reserve Bank of India (Know Your Customer (KYC)) Directions, 2016,' 'Loans and Advances – Statutory and Other Restrictions,' 'Guidelines on Managing Risks and Code of Conduct in Outsourcing of Financial Services by banks,' and 'Code of Conduct for Opening and Operating Current Accounts.'
One significant area of concern was the Axis Bank's failure to preserve records related to the identification of customers and their addresses in specific cases.
Economy News
8.India Responds to Plummeting Oil Prices with Substantial Tax Reductions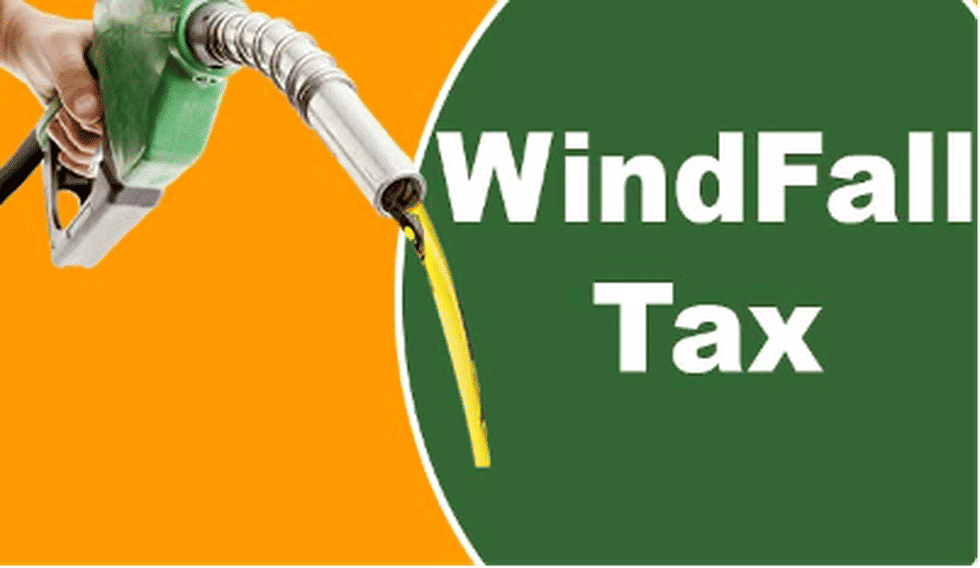 In a strategic move to counter the recent drastic fall in international oil prices, the Indian government has implemented significant tax adjustments, specifically targeting crude oil and diesel.
These revisions aim to mitigate the impact of the plunging global oil market on India, the third-largest oil importer.
The central government has announced a substantial reduction in the Special Additional Excise Duty (SAED) on crude oil imports.
The tax, which was previously set at Rs. 9,800 per tonne, has been slashed by 35.71% to Rs. 6,300 per tonne.
9.S&P Global Predicts 6-7.1% Growth for India's Economy in 2024-2026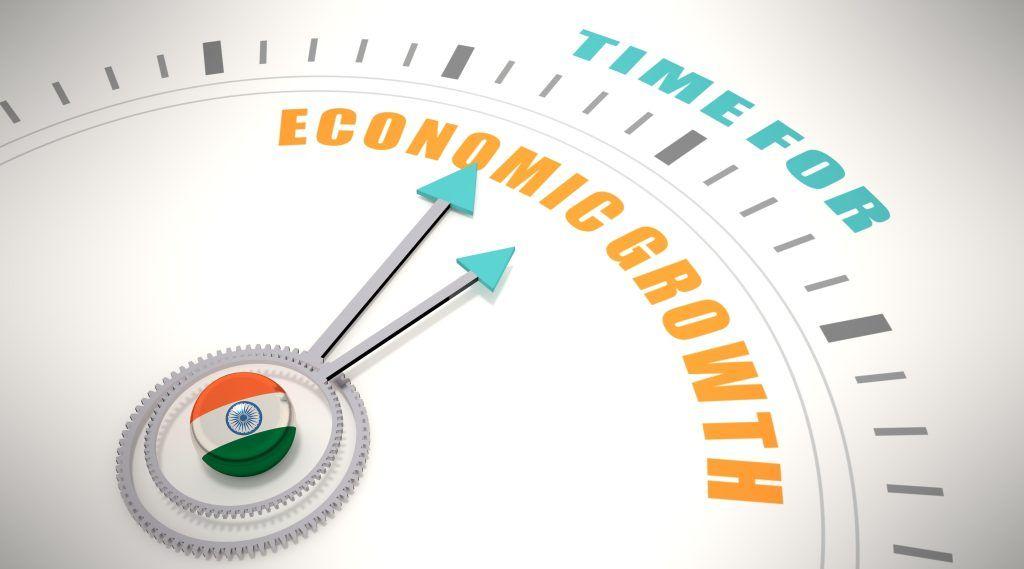 S&P Global, in its latest report, has forecasted robust economic growth for India in the medium term, estimating a GDP expansion ranging between 6 to 7.1 percent annually from FY24 through FY26.
The report highlights that interest rates in India are unlikely to experience a significant rise, minimizing risks for the banking industry.
This stability is expected to result from factors such as healthy corporate balance sheets and improved risk management.
10.RBI Report Highlights Food Inflation as Sole Threat to 4% CPI Target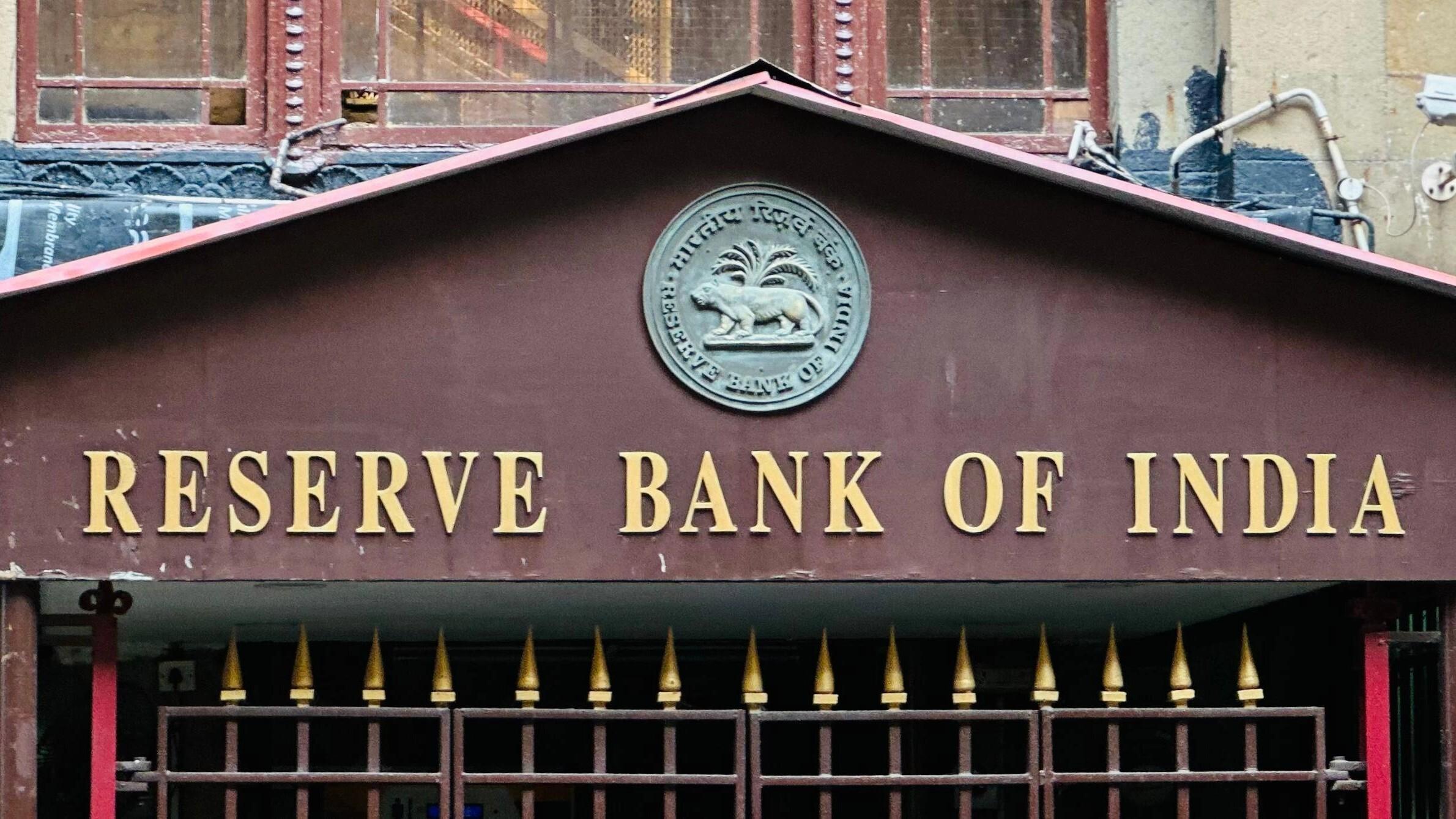 The Reserve Bank of India (RBI) has identified rising food prices as the primary challenge to achieving its 4% Consumer Price Index (CPI) target, according to its 'State of the Economy' report.
Food items carry a significant weight of approximately 40% in the CPI basket, making them a crucial factor in determining overall inflation.
The report underscores the vulnerability of the 4% CPI target to food inflation, specifically highlighting rising prices in essential items like onions, tomatoes, cereals, pulses, and sugar.
11.Positive Trends in India's Exports During April-October 2023: Netherlands, UK, and Australia are Key Drivers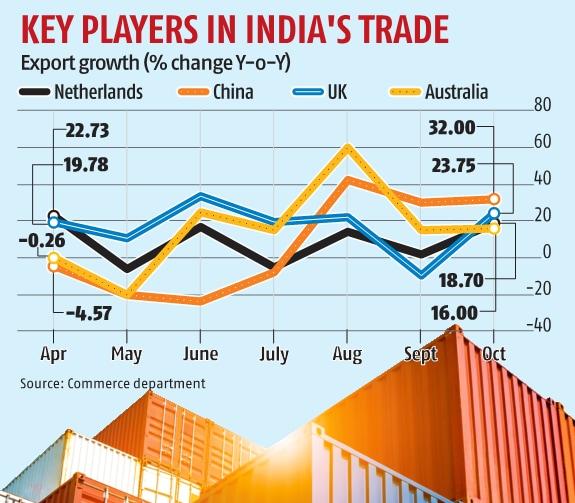 In the initial seven months of the financial year 2023-24 (April-October), India's export landscape witnessed notable dynamics, with the Netherlands, the UK, and Australia emerging as pivotal drivers of the nation's outbound shipments.
Despite the positive growth in specific months, India's overall exports contracted by 7% in the April-October period. Experts attribute the growth in October to a favorable base from the previous year, as shipments had declined sequentially from September to October.
While India experienced muted growth in shipments to China, registering a modest 0.8% increase during the April-October period, the overall export scenario demonstrated signs of improvement.
Important Days News
12.International Students Day 2023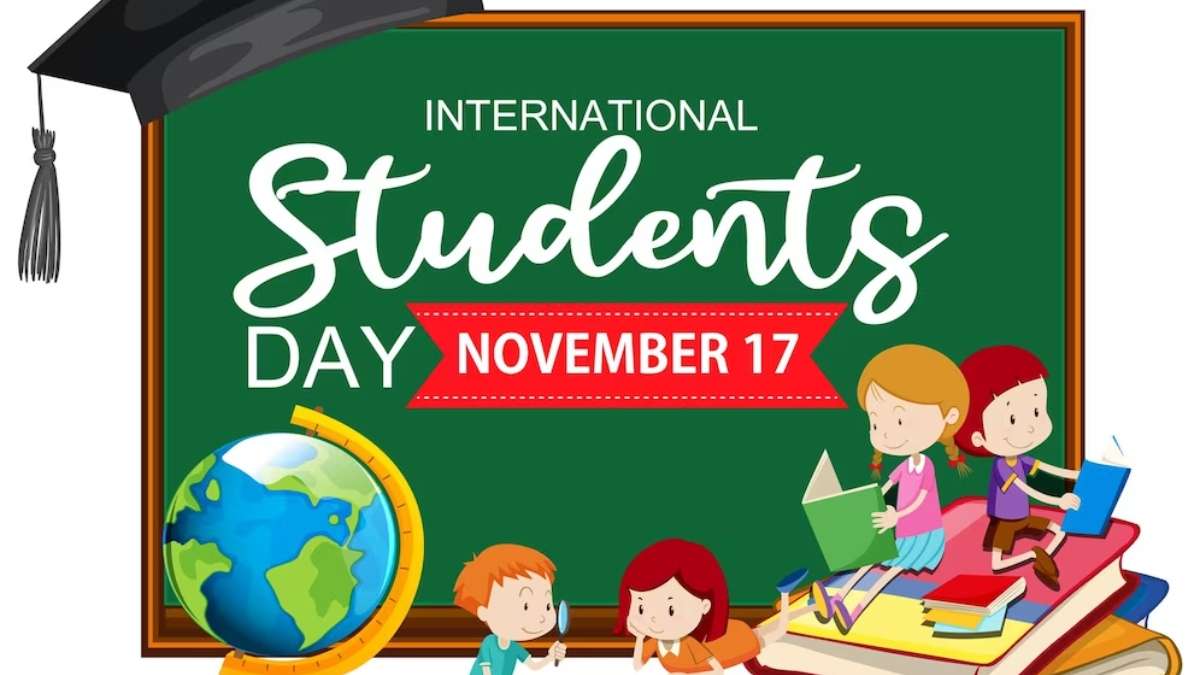 International Students' Day 2023, observed worldwide on Friday, November 17, is a special occasion that acknowledges the resilience and contributions of students globally.
This celebration is particularly significant for those studying abroad, facing the challenges of navigating new cultures, languages, financial hurdles, and homesickness.
This day holds historical importance as it commemorates the Nazi invasion of a university in Prague in 1939.
13.National Epilepsy Day 2023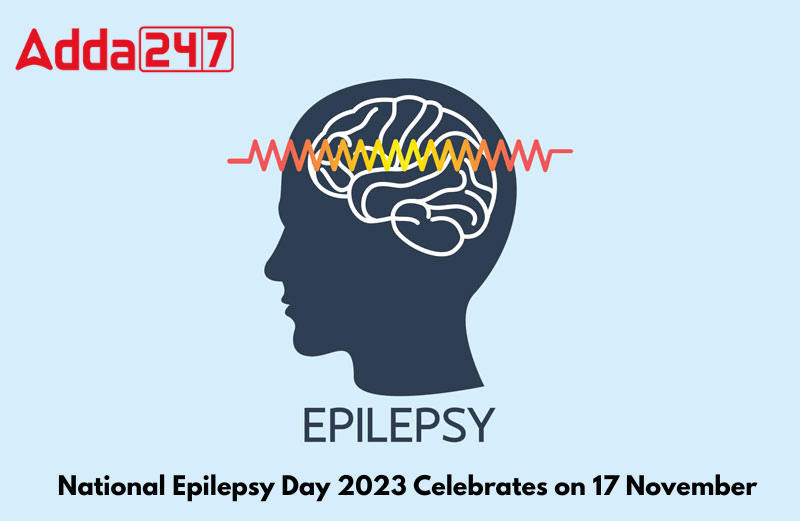 National Epilepsy Day is observed on November 17 in India to raise awareness about epilepsy and its impact on individuals, families, and society.

Epilepsy is a condition where unexpected and distressing seizures occur, impacting a person's control over their movements, sounds, and sensations.
Globally, about 50 million people grapple with epilepsy, with India contributing 10-20 percent to this burden. The World Health Organization reports that 70 percent of epilepsy cases can be successfully managed with medication and certain surgeries.
Summits & Conferences News
14.International Conference on Plant Health Management 2023, in Hyderabad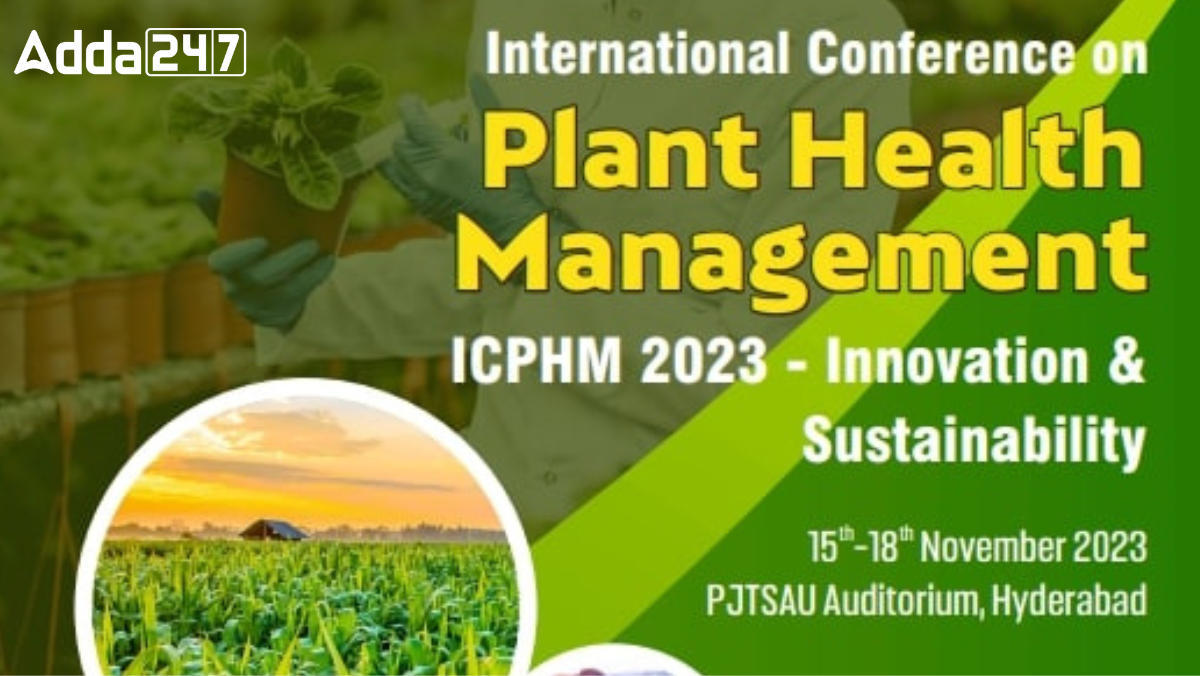 The International Conference on Plant Health Management (ICPHM) 2023 is set to take place in Hyderabad, India, from 15th to 18th November.
This significant event is organized by the Plant Protection Association of India (PPAI), an institution with a rich legacy of 50 years in advancing plant protection both nationally and internationally.
The primary objective of the ICPHM 2023 is to explore and capitalize on global opportunities in innovation and sustainability within the domains of research and entrepreneurship related to Plant Health Management.
Appointments News
15.RBI Approves New Directors Of Jio Financial Services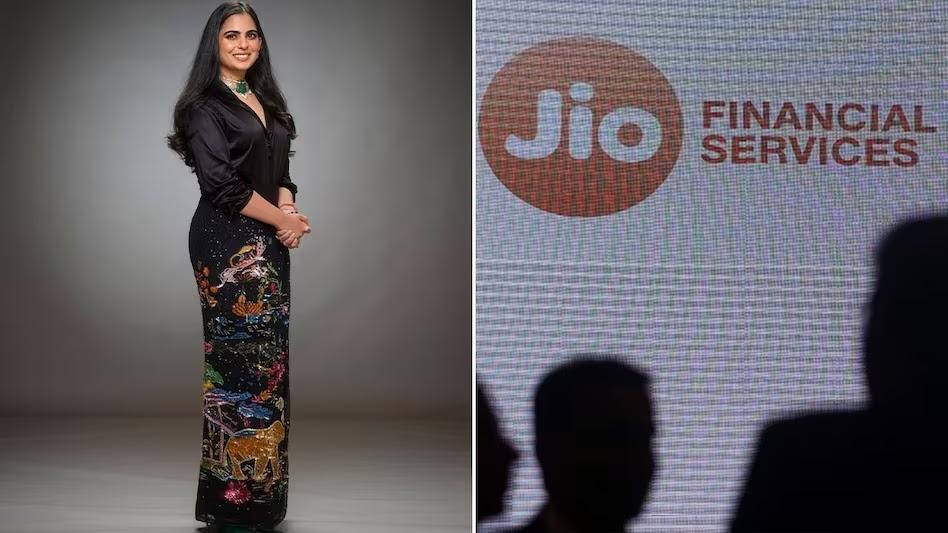 The Reserve Bank of India (RBI) has given its approval for the appointment of key individuals as directors of Jio Financial Services.
Isha Ambani, a prominent figure in the business world and a key player in the success of Reliance Retail, has been appointed as one of the directors.
Another noteworthy addition to the board is Anshuman Thakur, a graduate in Economics and an MBA from IIM-Ahmedabad.
The appointment of Hitesh Kumar Sethia as Managing Director and CEO of RSIL (presumably Reliance Strategic Investments Limited) adds further strength to the leadership team.
16.Biden Appoints Indian American Shakuntla Bhaya To The Administrative Conference of US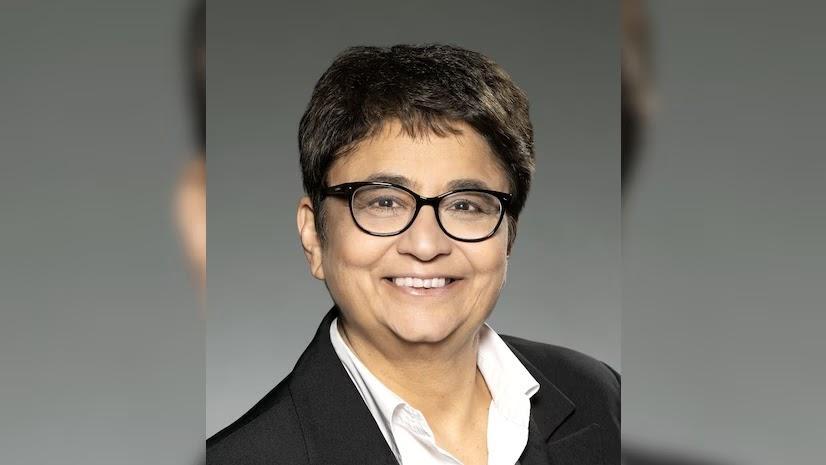 US President Joe Biden has recently announced several key appointments, including the notable selection of Indian American Shakuntla L Bhaya as a member of the Council of the Administrative Conference of the United States.
Shakuntla L Bhaya, a co-owner of the Law Offices of Doroshow, Pasquale, Krawitz & Bhaya, a statewide Delaware law firm, brings a wealth of legal experience to her new role..
The Administrative Conference of the United States (ACUS) is a self-governing agency within the U.S. government, founded in 1964 under the Administrative Conference Act.
Its primary objective is to advance enhancements in the effectiveness, sufficiency, and equity of procedures employed by federal agencies in regulating programs, managing grants and benefits, and carrying out associated governmental duties.
Awards News
17.JSW Bags Award to Develop Greenfield Port in Karnataka For Rs 4,119 Crore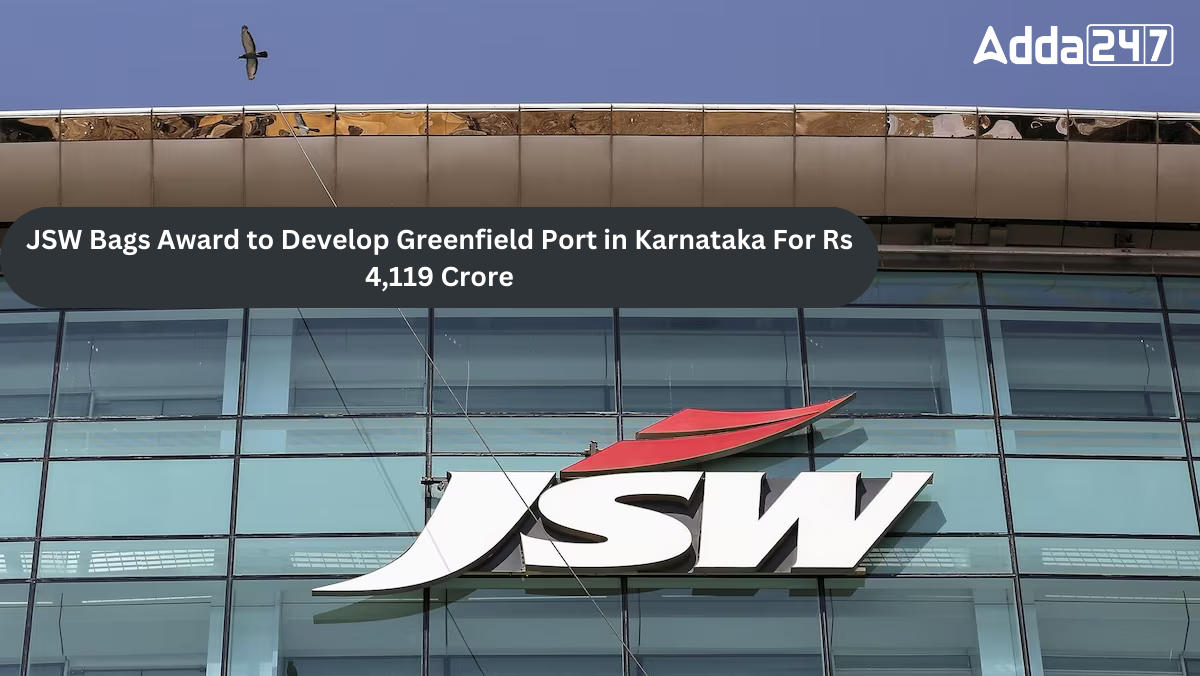 JSW Infrastructure, a key player in the Indian port sector and part of the JSW Group, has recently announced the development of a state-of-the-art, all-weather, deep-water greenfield port at Keni in Karnataka.
The port project, valued at Rs.4,119 crore, is set to be executed through a public-private partnership. This significant development is poised to enhance maritime infrastructure and boost trade in the North Karnataka region.
JSW Infrastructure highlighted the planned rail connectivity for the Keni Port, situated on the southern side and linked to the existing Konkan line north of the Ankola station. The proposed railway alignment spans approximately 8 km, ensuring efficient transportation.
18.96th Oscars: Jimmy Kimmel to Host Academy Awards for the Fourth Time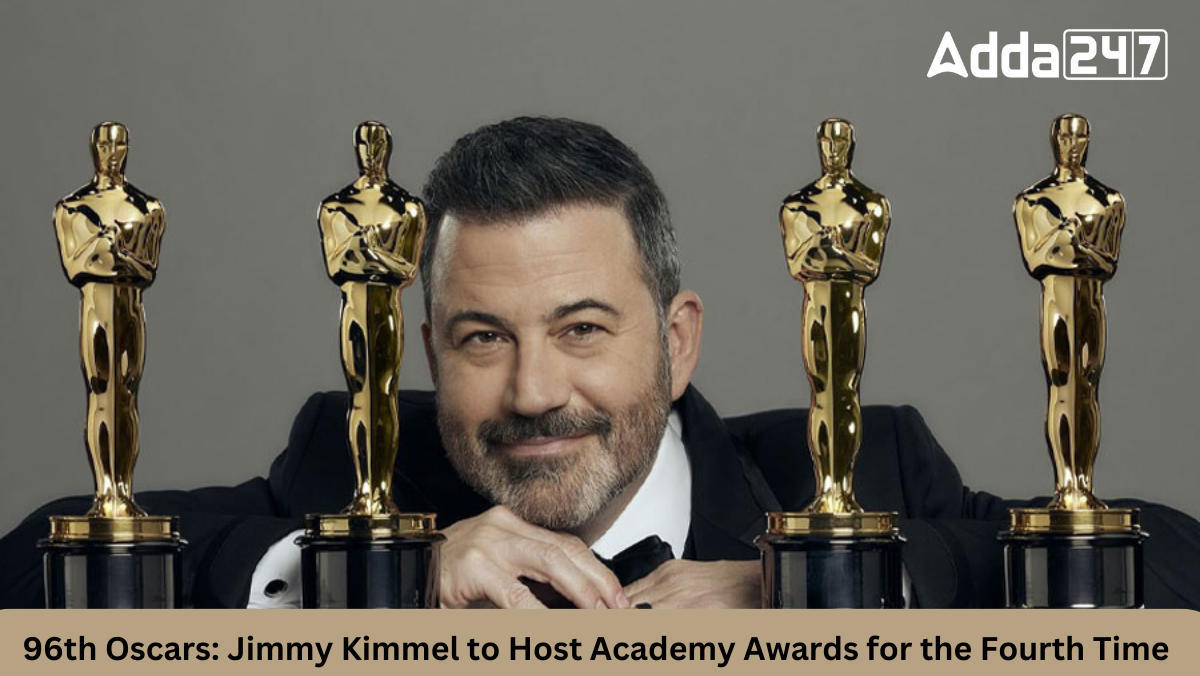 The Academy of Motion Pictures Arts and Sciences has announced that Jimmy Kimmel will return as the host for the 96th Academy Awards in 2024, marking his second consecutive year and fourth overall.
Jimmy Kimmel, known for his wit and humor, previously hosted the Oscars in 2017 and 2018. With the upcoming 96th Academy Awards, Kimmel is inching up in the record books, expressing his dream of hosting the Oscars exactly four times.
Jimmy Kimmel's return as the host places him in the esteemed company of those who have hosted the Oscars four times. The exclusive club includes names like Whoopi Goldberg and the late Jack Lemmon.
Sports News
19.Shami Becomes First Indian Bowler To Claim Seven Wickets In A Single ODI Cricket Match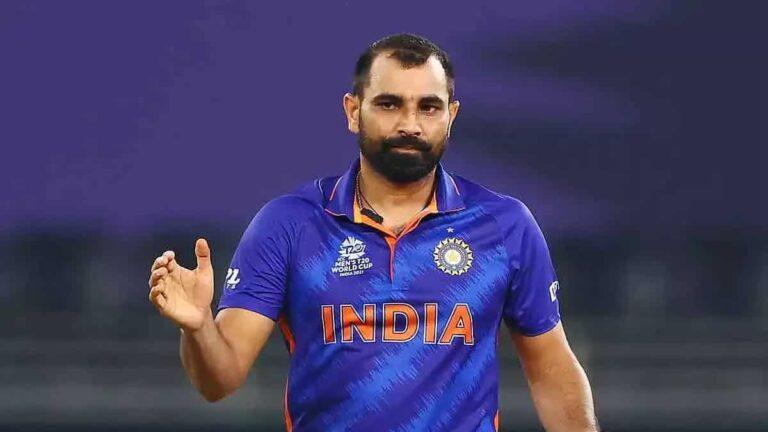 Mohammed Shami etched his name in cricketing history by becoming the first Indian bowler to pick seven wickets in a One Day International (ODI). This extraordinary feat unfolded during India's World Cup semifinal clash against New Zealand in Mumbai on Wednesday.
Shami's stellar performance saw him conclude with figures of 7/57, a display of bowling excellence that played a pivotal role in India's triumph over New Zealand.
This remarkable achievement surpassed the previous best by Stuart Binny, who held the record with figures of 6/4.
Science & Technology News
20.Google Introduces AI Chatbot Bard For Teenagers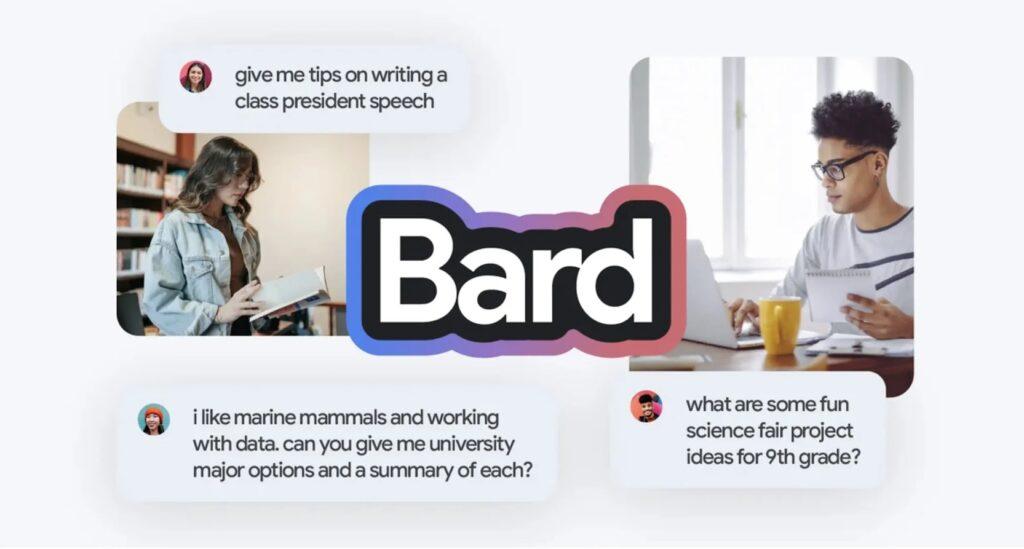 Google is taking a significant step in catering to the educational needs of teenagers with the launch of its AI chatbot, Bard.
The AI chatbot has undergone training to identify and filter out unsafe content, prioritizing the well-being of its young users.
To enhance the accuracy of information provided by Bard, Google has implemented a 'double-check' response feature, especially when handling fact-based queries.
While this feature is not yet the default setting for all Bard users, it adds an extra layer of reliability to the information the chatbot dispenses, preventing the spread of misinformation.
Miscellaneous News
21.Indian Skydiver Shital Mahajan Makes History Near Mt Everest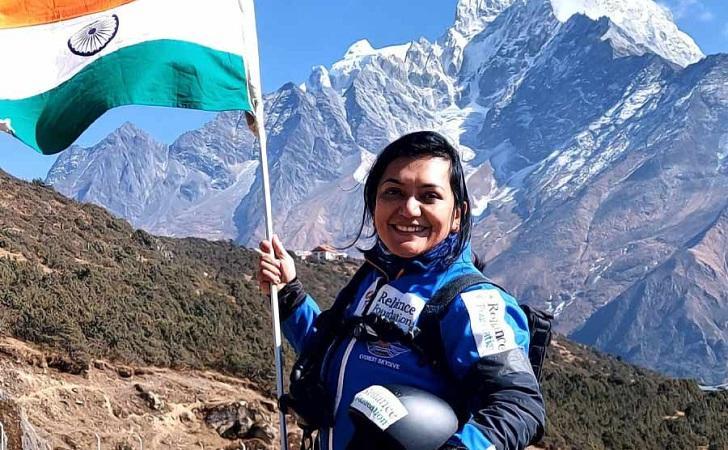 Indian skydiver Shital Mahajan has etched her name in history by jumping off a helicopter from a staggering height of 21,500 ft near the world's highest peak, Mt Everest.
This remarkable feat marks her as the first woman to accomplish such a daring skydive. Mahajan skillfully landed at Kalapatthar peak, situated at an altitude of 17,444 ft.
Shital Mahajan is a renowned Indian skydiver with numerous records to her name.
Her remarkable accomplishments include holding several skydiving records and being honored with the Padma Shri, the fourth-highest civilian award in India, in 2001.
22.'Hello Naariyal' Call Centre Launched By CDB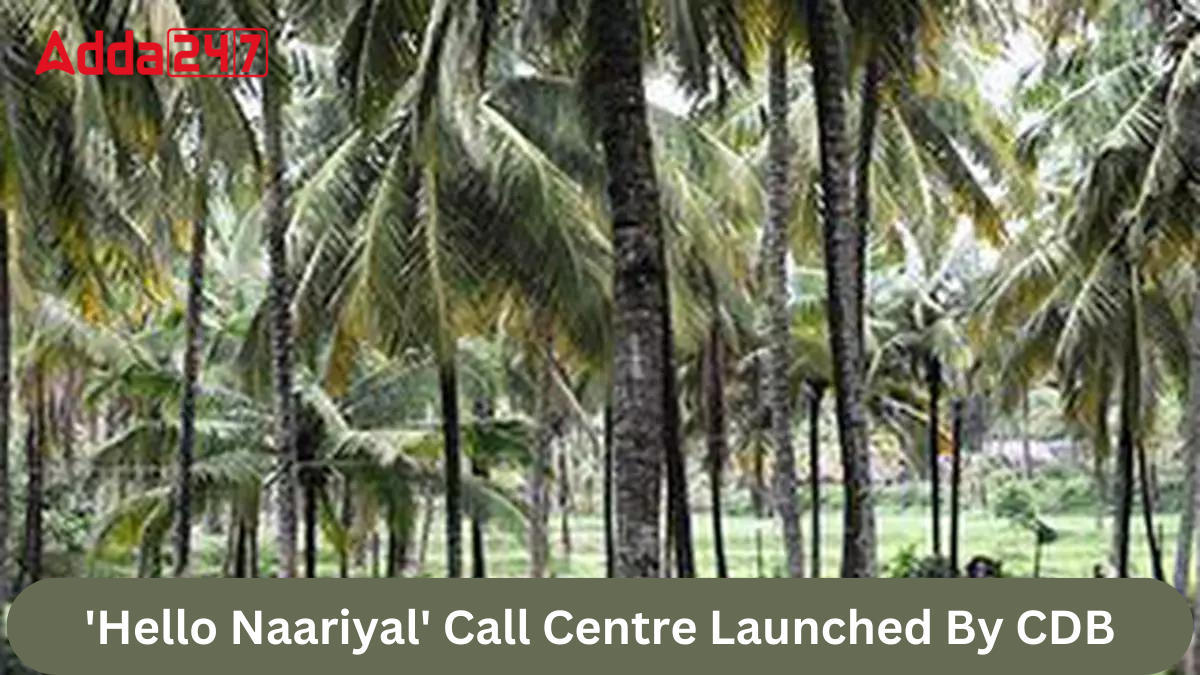 To support coconut farmers and enhance coconut cultivation practices, the Coconut Development Board (CDB) has recently launched the "Hello Naariyal" Friends of Coconut Trees (FoCT) call centre facility.
This initiative aims to provide valuable assistance to farmers in various aspects of coconut harvesting and plant management operations.
The primary objective of the "Hello Naariyal" initiative is to create a dedicated platform to address the needs of coconut growers, offering expert guidance and serving related to coconut cultivation.