Read the most important current affairs of 20 October 2023. Today Current Affairs covers the headlines on U.S. Pentagon Report, Cyclone Tej, Mahatma Gandhi's Bust In Vietnam, World Osteoporosis Day 2023.

Top 19 Current Affairs and News Headlines of 20 October 2023
International News
1.China's Nuclear Arsenal Buildup: U.S. Pentagon Report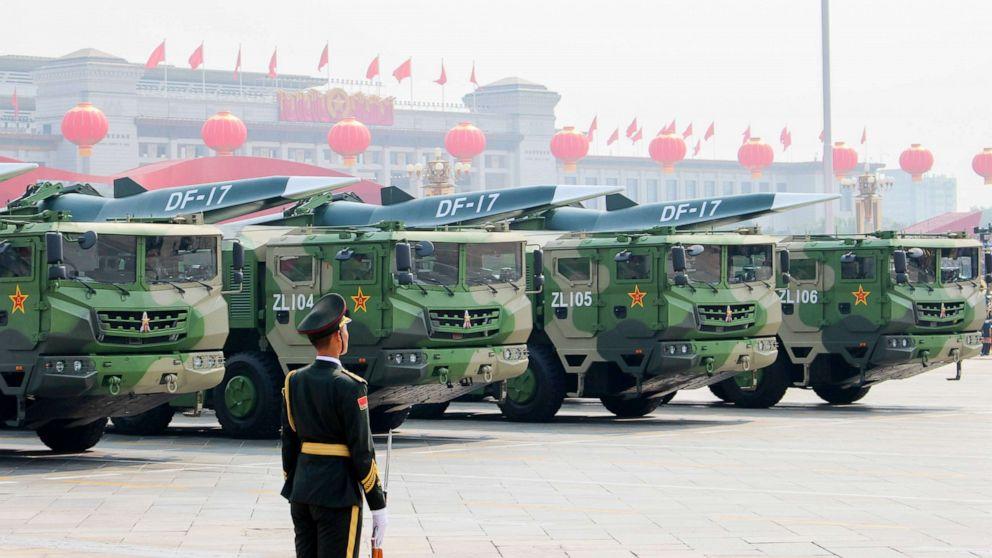 The U.S. Pentagon has released a report on China's military power, indicating that China is expanding its nuclear weapons arsenal at a faster rate than previously estimated. The Pentagon 2023 report suggests that China is on track to have over 1,000 nuclear warheads by 2030.
China has been exerting military, diplomatic, and economic pressure on Taiwan. This includes ballistic missile overflights, increased warplane incursions into Taiwan's defense zone, and large-scale military exercises encircling Taiwan.
China's aim is to modernize its military to become "world-class" by 2049. China's military spending in 2023 reportedly increased by 7.2% to $216 billion USD, exceeding its economic growth. Some sources suggest that the actual spending could be higher.
2.S Jaishankar Unveils Mahatma Gandhi's Bust In Vietnam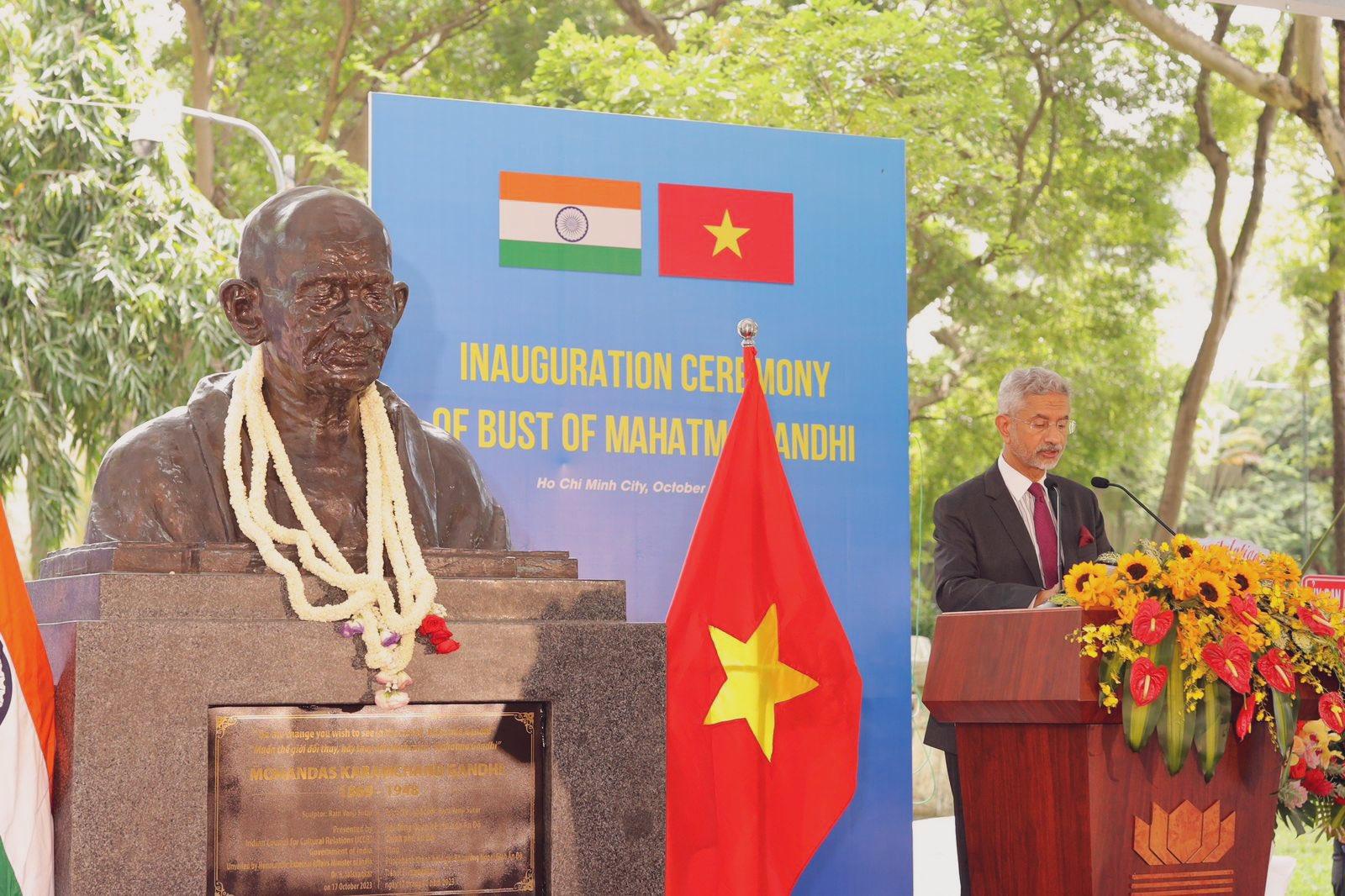 Recently, External Affairs Minister S Jaishankar embarked on a significant official visit to Vietnam. This visit marked not only the strengthening of bilateral relations but also a celebration of the enduring principles and values adopted by Mahatma Gandhi and Rabindranath Tagore.
One of the prominent events during Jaishankar's visit to Vietnam was the unveiling ceremony of a bust of Mahatma Gandhi in Ho Chi Minh City. In his address, Jaishankar emphasized the symbolic importance of this event, highlighting Gandhi's global recognition for his principles of truth, non-violence, and freedom.
In addition to unveiling Mahatma Gandhi's bust, Jaishankar also unveiled the bust of Rabindranath Tagore in Bac Ninh province. Tagore, an eminent poet and philosopher, holds a special place in the hearts of Indians and has made a lasting impact on world literature. This event served to celebrate India's rich cultural heritage and its cultural connections with Vietnam.
State News
3.Assam CM Inaugurated 'Shraddhanjali,' Second Longest Flyover In The State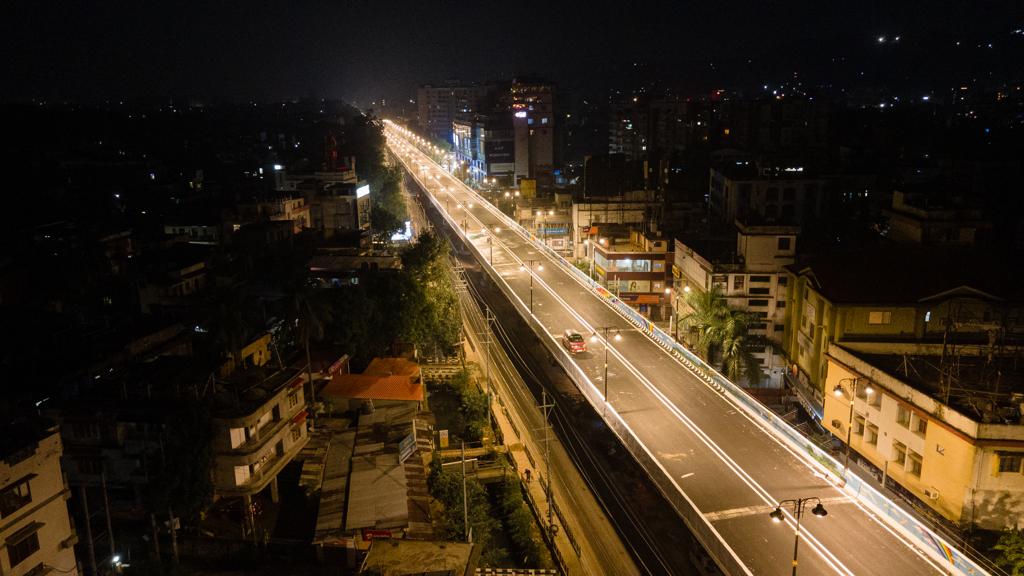 Assam Chief Minister Himanta Biswa Sarma inaugurated the newly constructed 'Shraddhanjali' flyover in Guwahati on October 19, 2023, marking a significant milestone in the state's infrastructure development as it was completed in just 60 days. This achievement stands out, considering that it was completed 300 days ahead of the original schedule.
The 2.28-kilometer-long Shraddhanjali flyover, linking Commerce Point with Sundrapur on RG Baruah Road is considered to be the second longest flyover in the state. The construction of the Shraddhanjali Flyover was accomplished within a budget of Rs 316 crore.
The name "Shraddhanjali" was chosen for the flyover in honor of Shraddhanjali Kanan, a park situated inside the state zoo cum-botanical garden. This thoughtful naming decision pays tribute to an iconic location within Assam, highlighting the state's rich cultural and natural heritage.
4.Arunachal Cabinet approves formation of Special Tiger Protection Force For 3 Tiger Reserves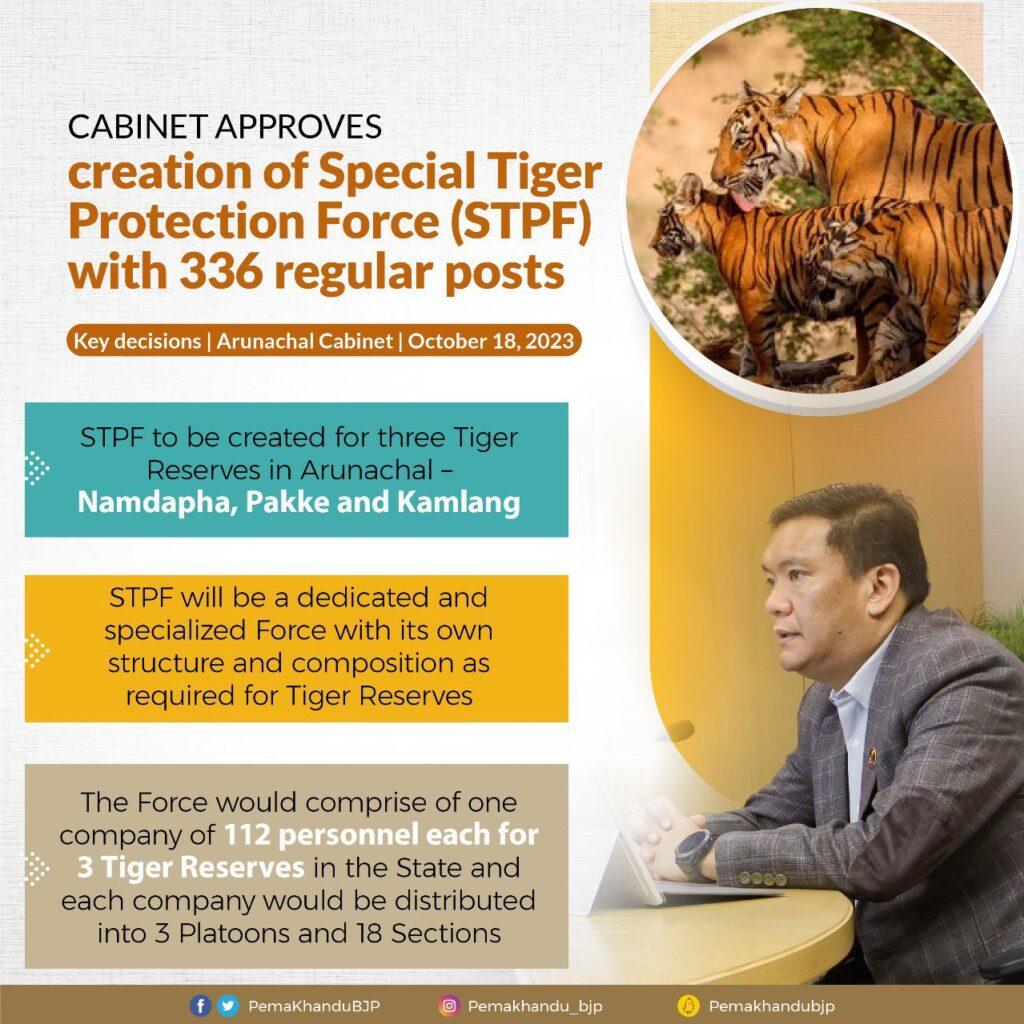 The Arunachal Pradesh State Cabinet has given the green light for the establishment of a Special Tiger Protection Force (STPF) for three tiger reserves, the allocation of honorariums to third language teachers, the amendment of the state's industrial and investment policy, and the formulation of the Arunachal Pradesh Home Guard Rules for 2023.
The state cabinet approved the formation of a Special Tiger Protection Force (STPF). This specialized force will be responsible for safeguarding the three tiger reserves in the state, namely Namdapha, Pakke, and Kamlang. This initiative aims to reduce poaching and illegal activities in the tiger reserves, ultimately securing the future of these critically endangered big cats.
The formation of the Arunachal Pradesh Home Guard Rules for 2023 was another key decision by the state cabinet.These new rules will help streamline the functioning of the Home Guard in the state and enhance its effectiveness in safeguarding the well-being of Arunachal Pradesh's citizens.
Defence News
5.Indian Army Clinched Gold Medal In 2023 Cambrian Patrol Military Exercise Held In UK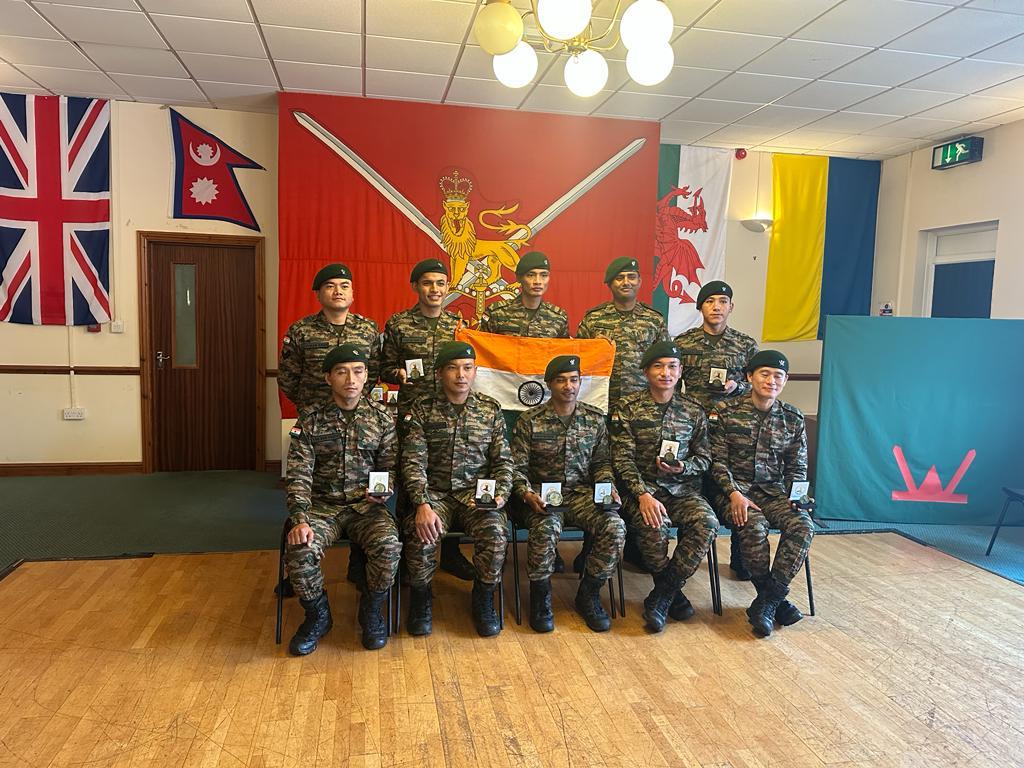 The Indian Army showcased its exceptional military prowess on the international stage by securing a gold medal at the prestigious Cambrian Patrol Competition in 2023. The event, held in Wales, UK, witnessed the participation of an elite team from the 3/5 Gorkha Rifles (Frontier Force), marking a significant achievement for the Indian Army.
The Cambrian Patrol Competition 2023 is renowned as a grueling test of endurance and teamwork, often referred to as the "Olympics of Military Patrolling." The Indian Army team competed against a total of 111 teams, including 38 international teams representing special forces and esteemed regiments from across the globe.
The Cambrian Patrol Competition, organized by the UK Army, challenges participants to navigate a demanding 60 km course in the rugged terrains of Wales, UK. This course includes troublesome mountains and swamplands. The teams are tasked with completing this formidable course in less than 48 hours, all while executing tactical missions, making it one of the most challenging military exercises in the world.
Economy News
6.India's Growing Contribution to Global Economic Growth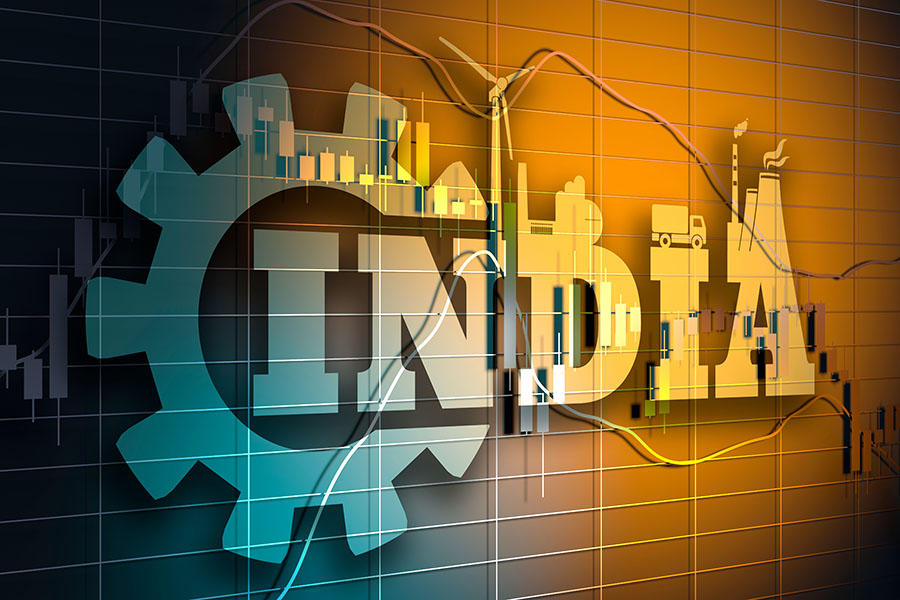 Krishna Srinivasan, Director of IMF Asia & Pacific Department, has stated that India's contribution to global economic growth will increase from its current 16% to 18% within the next five years.
Srinivasan highlighted that the region's economy is expected to grow by 4.6% in 2023 and 4.2% in 2024. This growth trajectory positions the region to contribute approximately two-thirds to the global economic expansion.
Srinivasan underlined the robustness of India's economy, projecting a growth rate of 6.3% for the fiscal year 2023/24. India's fiscal deficit target of 5.9% for FY24 is expected to be met by the central government.
Business News
7.Tata Motors To Invest ₹150 Crore To Acquire 27% Stake In 'Freight Tiger'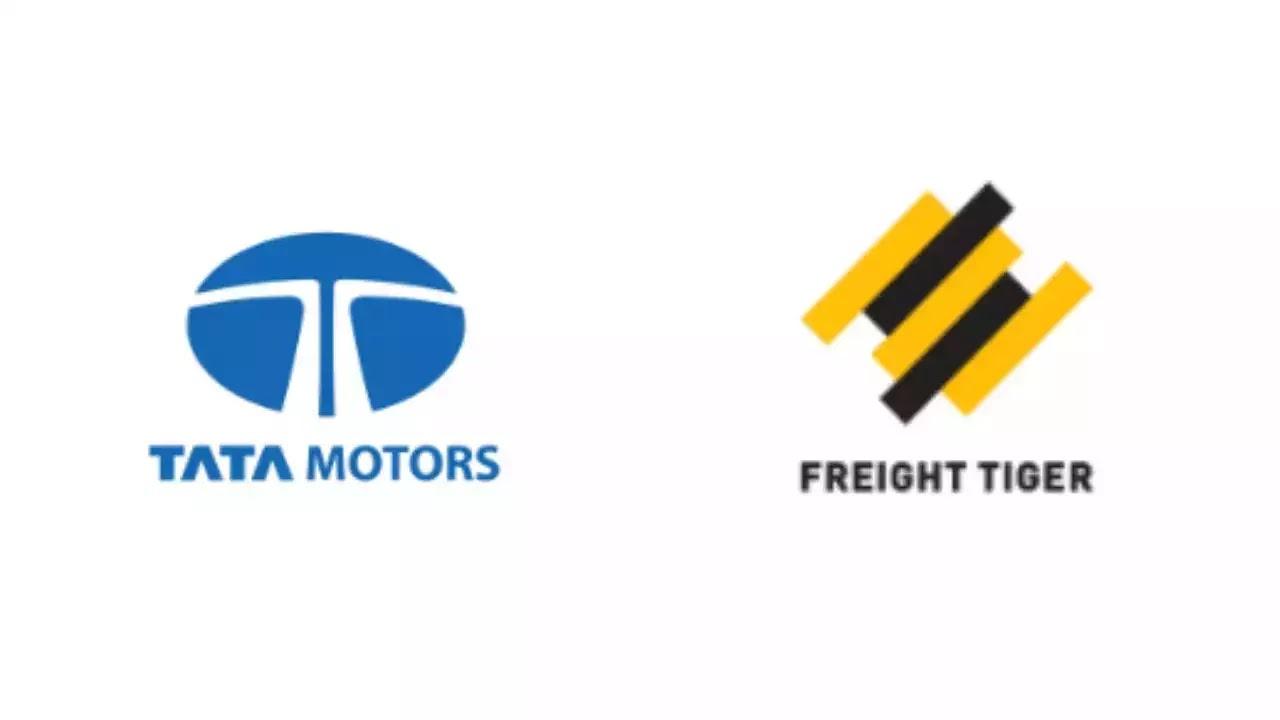 Tata Motors, a prominent name in the Indian automotive sector, announced a significant move that would reshape the country's logistics landscape. The company revealed its plan to acquire a 27% stake in Freight Tiger, a software-as-a-service (SaaS) platform specializing in end-to-end logistics solutions.
Tata Motors committed to a substantial investment of ₹150 crore in Freight Tiger, securing a 27% stake in the (Software as a service) SaaS platform. However, Tata Motors also holds the option to further invest ₹100 crore over the next two years, depending on the prevailing market value.
Beyond its marketplace function, Freight Tiger offers a suite of SaaS solutions to digitize and streamline various aspects of logistics interactions. These solutions include freight tracking, assignment management, carrier matching, documentation, and payment processing. Over the past seven years, the platform has successfully integrated and eliminated inefficiencies in cargo movements, handling over 10 million trips on an annualized basis.
Important Days News
8.World Statistics Day 2023 Celebrates On 20 October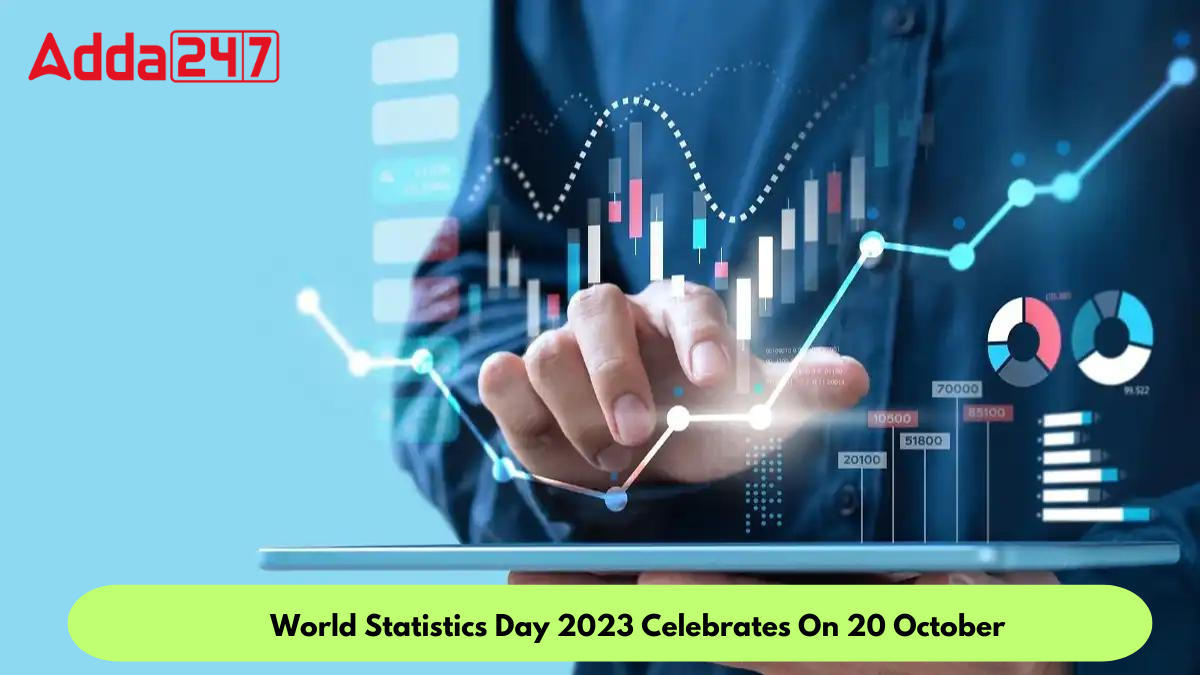 World Statistics Day, observed every year on October 20, is a global celebration dedicated to raising awareness about the pivotal role that advanced, reliable, and high-quality statistics play in the development of nations worldwide.
In 2015, the United Nations General Assembly established World Statistics Day, marking October 20 as a day of global significance. The primary purpose of this observance is to recognize and celebrate the remarkable achievements of national statistical systems and to underscore the profound relevance of statistics across various facets of society.
The idea of celebrating World Statistics Day was proposed at the United Nations Statistical Commission's 41st Session in February 2010. The commission recommended marking October 20, 2010, as the first World Statistics Day.
9.World Osteoporosis Day 2023 Observed On 20th October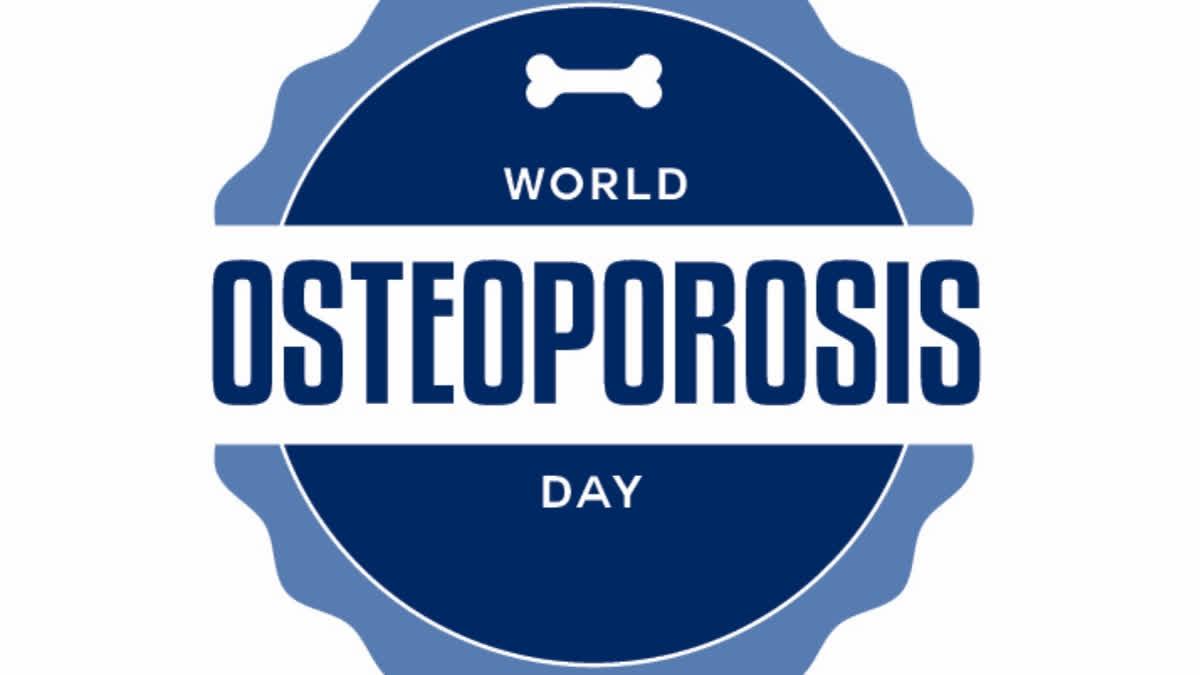 Every year, on October 20th, the world observes World Osteoporosis Day to shed light on the prevention, diagnosis, and treatment of osteoporosis. This bone disorder affects millions worldwide, making it a critical global public health concern.
"Step Up for Bone Health – Build Better Bones" serves as the central theme for World Osteoporosis Day in 2023. This theme underscores the importance of taking proactive steps to improve bone health and prevent osteoporosis.
The first World Osteoporosis Day took place in 1996, marking the beginning of an annual tradition. Since then, the International Osteoporosis Foundation has played a pivotal role in advocating for the diagnosis, treatment, prevention, and research of osteoporosis on a worldwide scale.
10.International Chef's Day 2023 Celebrates On 20th October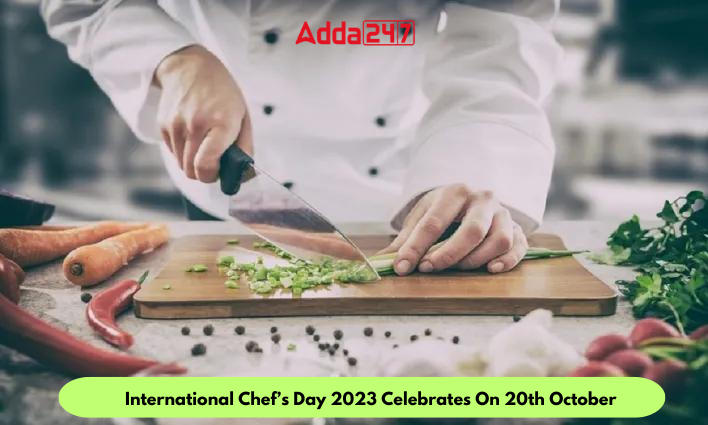 Every year, on October 20th, International Chefs Day is celebrated worldwide, paying tribute to the art and science of cooking. This day, introduced by the late chef Dr. Bill Gallagher in 2004, serves as a platform to honor the contributions of chefs across the globe.
According to the World Chefs official website, the theme for this year's International Chefs Day celebration is 'Growing A Healthy Future.' This theme underscores the importance of ensuring a healthy and sustainable planet for future generations through culinary practices.
This day serves as a reminder that each of us possesses the potential to experiment in the kitchen. International Chefs Day underscores the idea that culinary creativity is within everyone's reach. In addition to celebrating culinary expertise, International Chefs Day highlights the importance of incorporating healthy dietary habits into our daily routines.
Appointments News
11.Puma Ropes in Mohammed Shami as its Brand Ambassador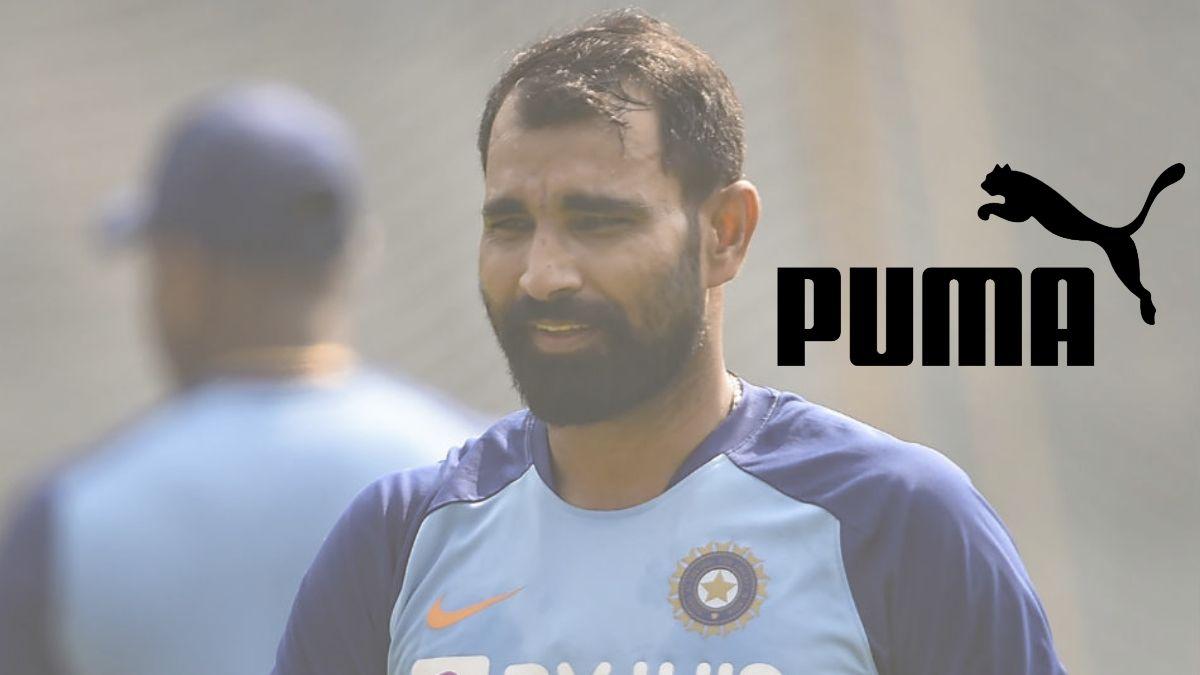 Puma, the renowned sports brand, has announced the inclusion of Mohammed Shami, a prominent Indian fast bowler, as its brand ambassador. This strategic partnership adds another star to Puma's impressive roster of brand ambassadors.
Under this partnership, Mohammed Shami will serve as the brand ambassador for Puma, endorsing a range of products including footwear, apparel, and accessories. In tandem with welcoming Shami, the brand has also introduced new bowling spikes with a specially designed mid-sole catering to the needs of fast bowlers.
Mohammed Shami's cricketing journey is marked by remarkable achievements. He made his debut for Team India against the West Indies in 2013 at the iconic Eden Gardens. In this debut match, he left an indelible mark by taking nine wickets, a feat that remains unmatched by any Indian fast bowler in their debut match.
12.Centre notifies appointment of 17 judges across 8 HCs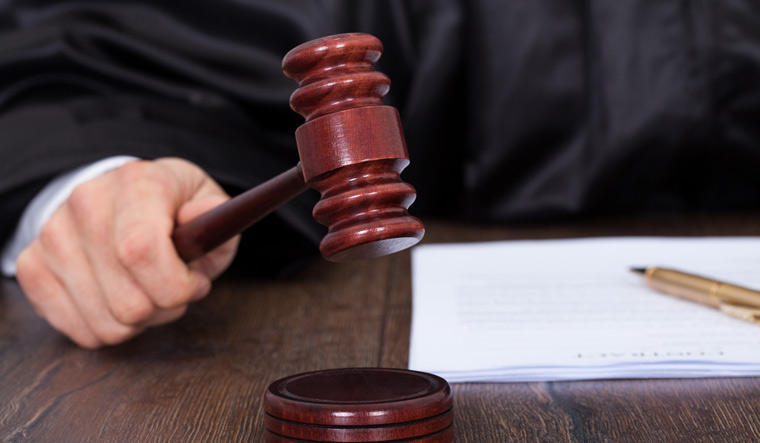 In a surprising move, the Union government issued notifications for the transfer of 16 high court judges and the appointment of 17 new judges across various high courts. This action, announced by Union Law Minister Arjun Ram Meghwal on a social media platform, marked the highest number of judicial notifications made by the Centre in a single day.
Notably, these transfers included judges recommended by the collegium earlier in the year. One of the transferred judges, Justice MV Muralidaran, had issued a contentious order in Manipur, sparking ethnic clashes between the Meiteis and the Kukis. This order, which called for the inclusion of the Meitei community in the Scheduled Tribe (ST) list, became a trigger point for conflict in the northeastern state.
As of October 1, a staggering 31% of high court judge positions (347 out of 1,114) were vacant across 25 high courts in India. This high vacancy rate further exacerbated the challenges faced by the judiciary.
Awards News
13.ICAI receives UN Award for its contribution to sustainability reporting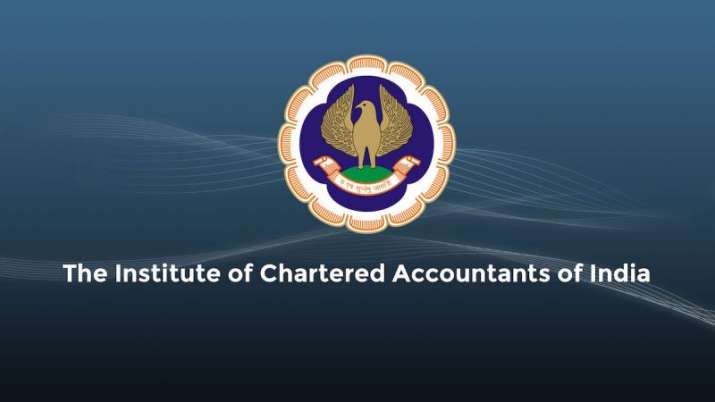 The Institute of Chartered Accountants of India (ICAI) received a prestigious UN award for its top-ranked sustainability initiatives, including the Sustainability Reporting Standards Board.UNCTAD announced the winners during the 8th World Investment Forum in Abu Dhabi on October 17 2023.
ICAI's sustainability initiatives received the highest score among 70 initiatives worldwide. The United Nations Conference on Trade and Development (UNCTAD) honored ICAI during the 8th World Investment Forum for its contributions to sustainability reporting.
The ICAI was recognized for their work through the Sustainability Reporting Standards Board (SRSB). The United Nations Conference on Trade and Development (UNCTAD) presented ICAI with the ISAR Honours 2023 for their outstanding contributions.
14.Jina Mahsa Amini wins EU's Sakharov Prize 2023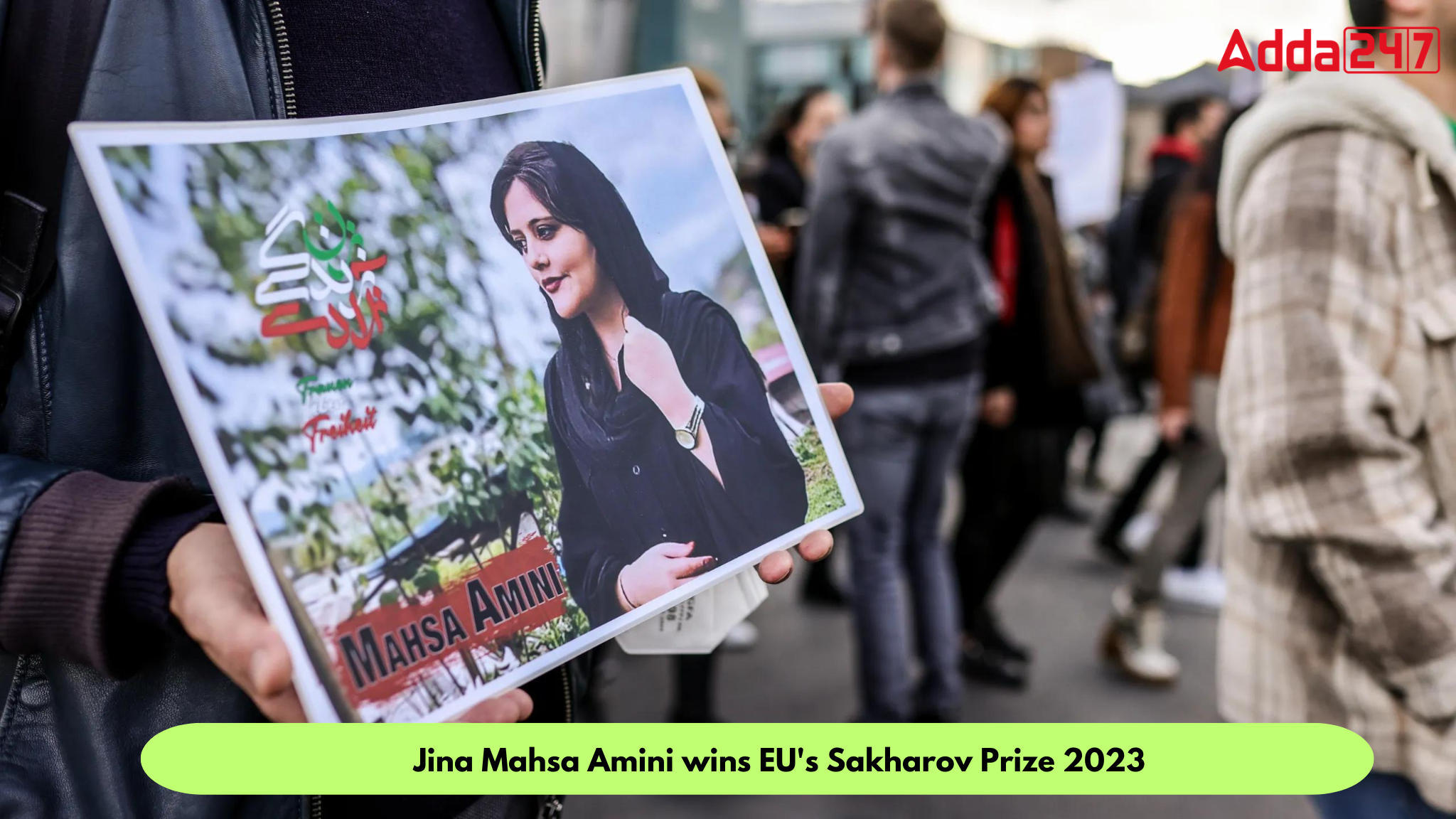 The European Parliament President, Roberta Metsola, announced the laureate of the 2023 Sakharov Prize in the Strasbourg plenary chamber. Jina Mahsa Amini and the Iranian "Woman, Life, Freedom" movement were awarded this prestigious prize, joining the ranks of remarkable past recipients like Malala Yousafzai and Nelson Mandela.
Mahsa Amini, a young woman of only 22, passed away on September 16, 2022, while in the custody of Iran's religious police. Her alleged offense was a breach of the Islamic republic's strict dress code for women. Her untimely death galvanized global attention and support for the "Woman, Life, Freedom" movement.
The Sakharov Prize is accompanied by a €50,000 endowment and holds a prominent place in recognizing individuals and movements that champion human rights and freedom. It serves as a powerful reminder of the ongoing struggle for justice and equality on a global scale.
15.Shreya Ghoshal won 5th National Awards 2023

Renowned playback singer Shreya Ghoshal has added another feather to her cap, receiving the prestigious Best Female Playback Singer award at the 69th National Film Awards. The award was presented to her by the Hon'ble President of India, Droupadi Murmu, in a grand ceremony held at Vigyan Bhawan, New Delhi.
Shreya Ghoshal's remarkable journey in the Indian film industry has been adorned with accolades, and this recent win marks her fifth National Film Award. Her first National Award was in 2003 for the soul-stirring rendition of "Bairy Piya" in the iconic movie 'Devdas.'
Established in 1954, the National Film Awards stand as a pinnacle of recognition for excellence in Indian cinema. This annual event is eagerly anticipated by filmmakers, artists, and cinema enthusiasts, as it showcases the best of Indian cinema.
Sports News
16.Karthikeyan Murali's Remarkable Victory Over Magnus Carlsen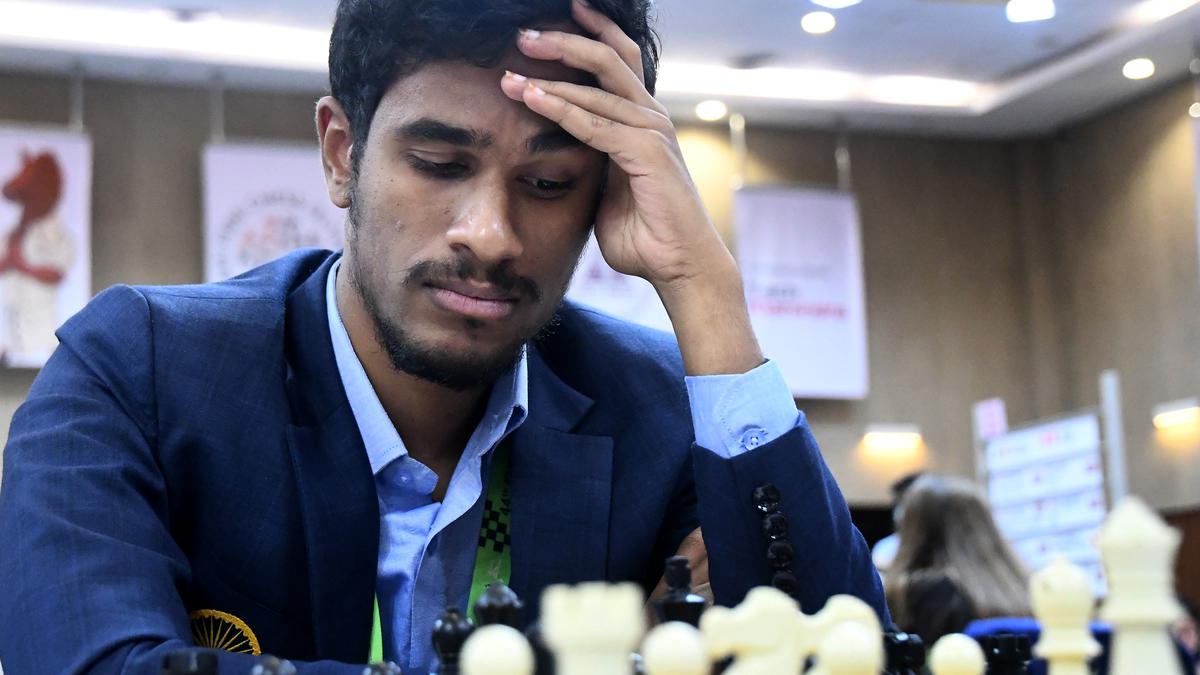 In a remarkable turn of events at the ongoing Qatar Masters, 24-year-old Indian chess grandmaster Karthikeyan Murali achieved a stunning feat by defeating the world's number one player, Magnus Carlsen.
Karthikeyan Murali's triumph over Magnus Carlsen in the Qatar Masters is a momentous occasion in the world of chess. It highlights the immense talent and potential of Indian chess players on the international stage.
Karthikeyan's win not only secured a place in the annals of chess history but also positioned him among other leading players with an impressive score of 5.5 out of 7. This exclusive club of chess masters includes players like SL Narayan, Javokhir Sindarov, David Paravyan, Arjun Erigaisi, and Nodirbek Yakubboev.
17.Hyderabad To Host Second Edition Of E-Prix In 2024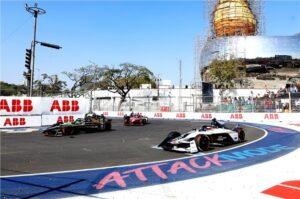 After a period of uncertainty, the Federation Internationale de l'Automobile (FIA) and Formula E have officially confirmed the return of the Hyderabad EPrix for a second edition. This highly anticipated event is scheduled to take place on February 10, 2024.
One of the most exciting aspects of the 2024 Hyderabad EPrix is the debut of an Indian driver, Jehan Daruvala. Daruvala will be making his mark in the all-electric single-seater championship, driving for Maserati MSG Racing and representing the Indian team Mahindra Racing.
The Hyderabad EPrix for its second edition in 2024 is a significant milestone for the world of motorsport and for India. With the inclusion of a talented Indian driver, Jehan Daruvala, and Formula E's commitment to India, the event promises to be an unforgettable experience for both competitors and fans.
Miscellaneous News
18.India Is Set To Become 4th largest Spender In Global Travel By 2030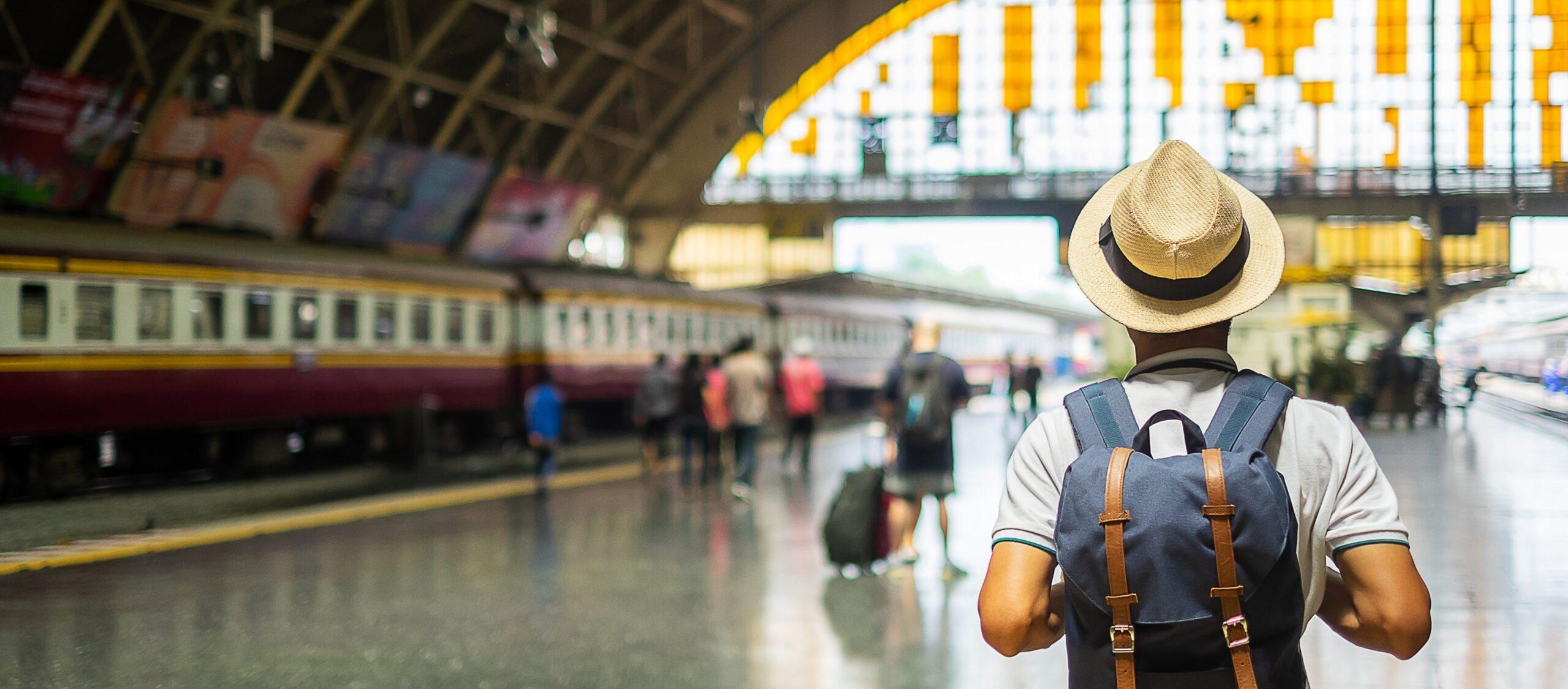 India's tourism industry is experiencing an unprecedented boom, especially in the wake of the global pandemic and the country is poised to become the fourth-largest global spender in the travel sector by 2030, with total expenditures estimated to soar to a staggering $410 billion.
The incredible recovery of India's tourism expenditure is showcased in Booking.com and McKinsey & Company's latest report titled 'How India Travels.' This report highlights several key factors that are propelling this resurgence.
In 2022, India led the way in tourism expenditure recovery, reaching 78 percent of 2019 levels. This impressive recovery far outstripped the Asian average of 52 percent. As a result, the number of aggregate trips is projected to increase dramatically, from 2.3 billion in 2019 to a staggering 5 billion by 2030.
19.IMD Issues Alert For Cyclone Tej To Mumbai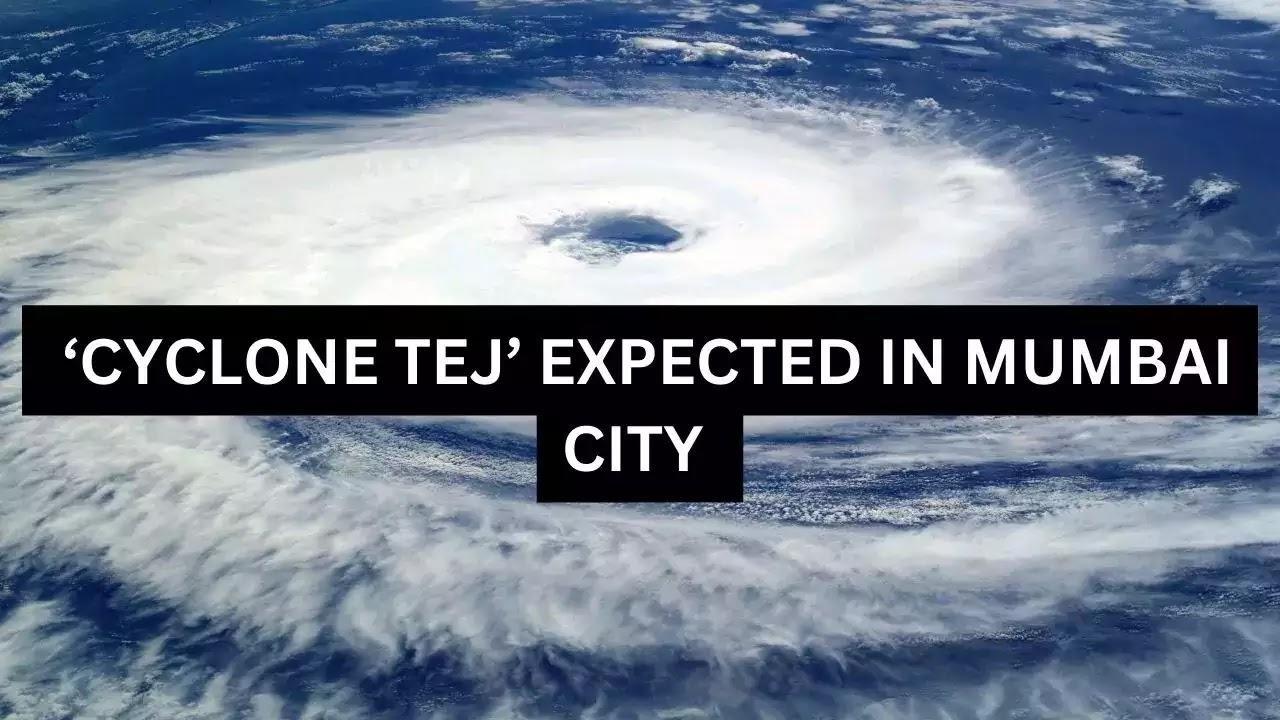 The Indian Meteorological Department (IMD) has issued a cautionary notice regarding a potential cyclonic storm forming in the Arabian Sea. This impending weather event, likely to be named 'Cyclone Tej', has the potential to impact Mumbai, Pune, and other regions of Maharashtra and the Konkan area.
According to an IMD official, a cyclonic circulation has been observed over the southeast Arabian Sea and the adjoining Lakshadweep region. However, the probability of this system intensifying into a cyclonic storm is currently low.
The IMD has issued a warning to fishermen in Maharashtra and South Gujarat, urging them to avoid venturing into the sea until the situation becomes clearer. This precautionary measure is essential to ensure the safety of those engaged in maritime activities.
Important Current Affairs of 20 October 2023
Get all the International, National, Sports, Economy, latest schemes and appointments and current affairs updates with Adda247 Headlines of the day. Adda247 headlines of the day brings you the best accumulation of the daily updates. Stay updated with us!