Read the most important current affairs of 23 October 2023. Today Current Affairs covers the headlines on Indian Military Heritage Festival, 'Global Tax Evasion Report 2024,' Gaganyaan Test Missions, International Stuttering Awareness Day.

Top 22 Current Affairs and News Headlines of 23 October 2023
National News
1.India To Host World's Largest Textiles Event, Bharat Tex 2024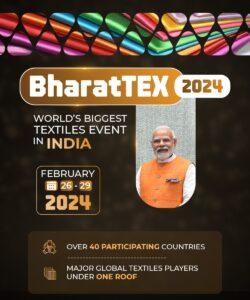 India is set to host the upcoming Bharat Tex 2024 Expo, scheduled to take place from February 26-29, next year. The event will showcase India's capabilities as a reliable supplier of textile products, spanning the entire value chain, all under one roof.
With an exhibition area spread across 2,00,000 square meters, Bharat Tex 2024 Expo has been conceived as the largest textile fair in the world in terms of exhibition area
Minister Goyal emphasized that it would provide a platform for weavers, craftsmen, and the handloom sector to showcase their skills and what's possible on a global stage. He also asserted that this event will not just set the benchmark for future endeavors but also highlight India's true capabilities and strengths as a global player.
International News
2.US Imposes Sanctions on Three Chinese Firms for Alleged Missile Component Supply to Pakistan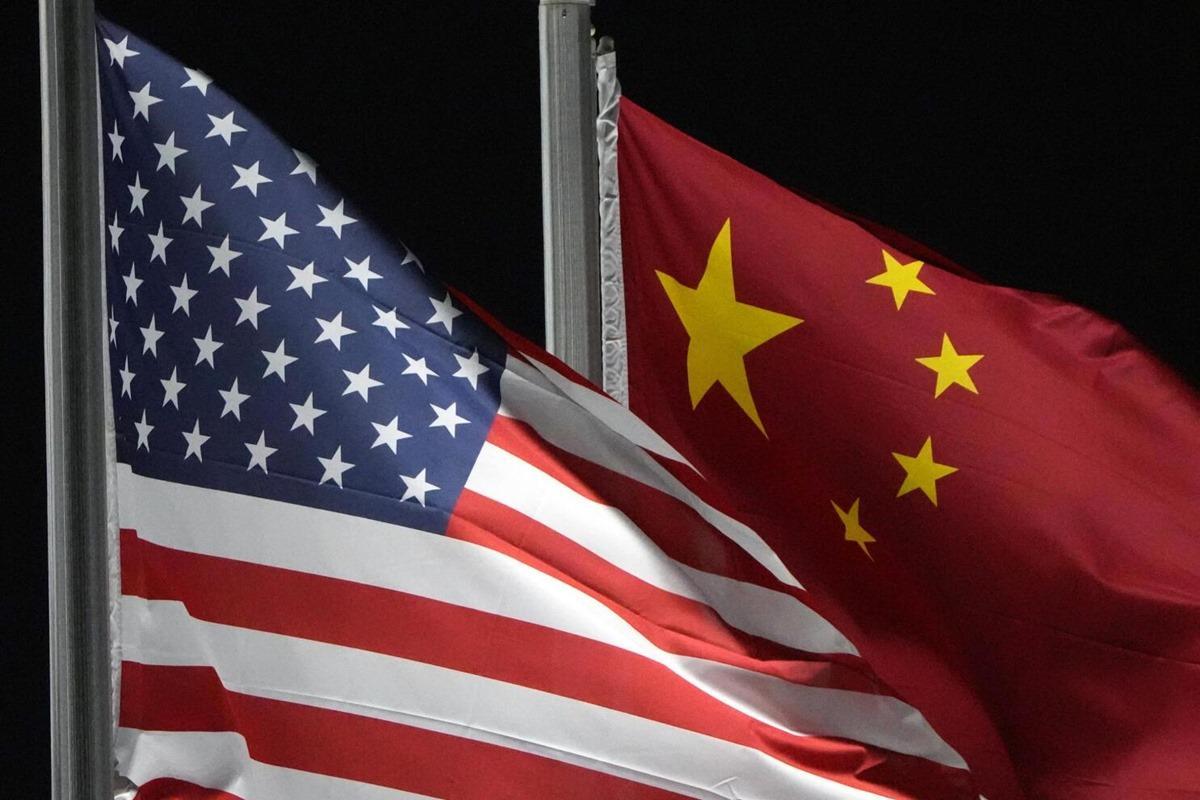 The United States has imposed sanctions on three Chinese companies for their alleged involvement in supplying missile components to Pakistan. These sanctions were issued under Executive Order 13382, which focuses on entities involved in the proliferation of weapons of mass destruction and their delivery systems.
The three Chinese companies subjected to sanctions are as follows: 1) General Technology Limited, 2) Beijing Luo Luo Technology Development and 3) Changzhou Utek Composite Company.
The US State Department has stated that these sanctions are part of the global nonproliferation regime and are intended to counter the proliferation of weapons of mass destruction, their means of delivery, and associated procurement activities of concern. The US government remains committed to disrupting procurement networks that support activities related to proliferation.
State News
3.Project Nilgiri Tahr: Tamil Nadu's Effort to Conserve an Endangered Species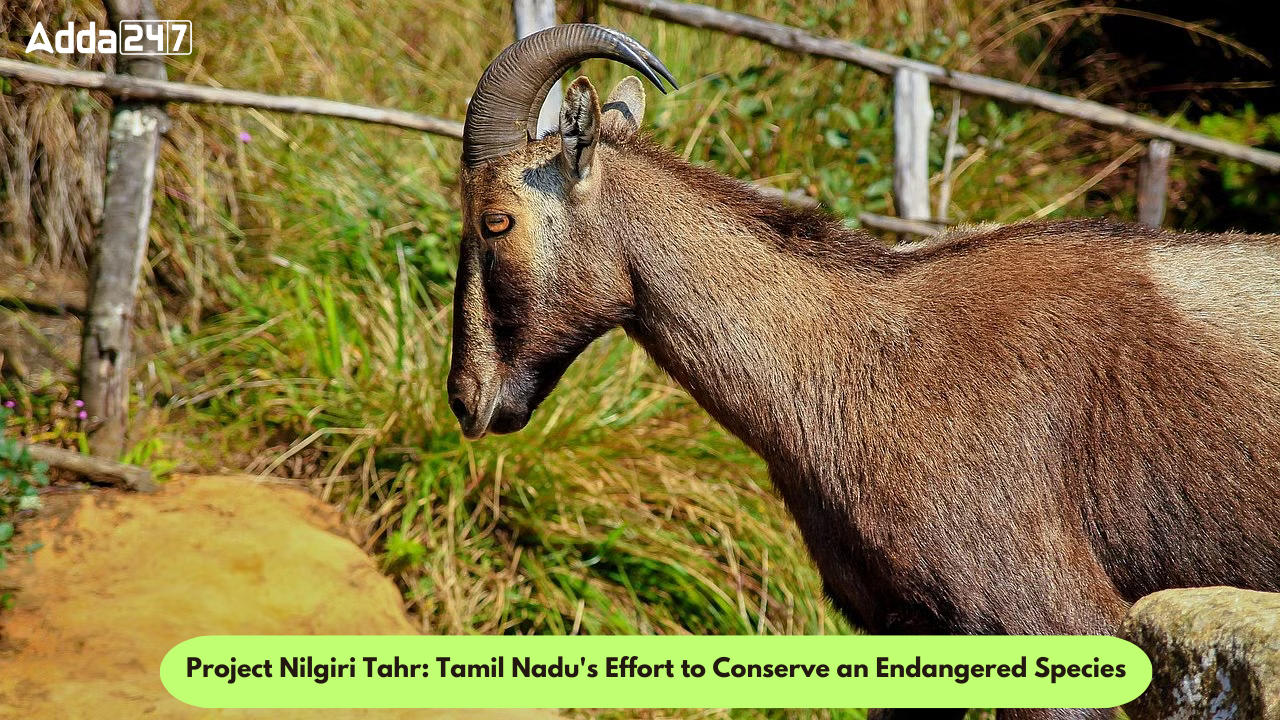 Tamil Nadu's Chief Minister M.K. Stalin has launched "Project Nilgiri Tahr," an initiative aimed at conserving and protecting the endangered Nilgiri Tahr species. The project, with a budget of ₹25 crore, seeks to better understand the Nilgiri Tahr's population, distribution, and ecology, as well as address immediate threats to their survival.
A core objective of Project Nilgiri Tahr is to develop a deeper understanding of the Nilgiri Tahr's population, distribution, and ecological requirements. This knowledge is crucial for their conservation. The project aims to re-introduce Nilgiri Tahr to their historic habitats, helping to restore their natural range and protect their populations.
The Forest Department has established a project office in Coimbatore to oversee and manage the various aspects of Project Nilgiri Tahr. A full-time Project Director and a Senior Scientist, assisted by four Senior Research Fellows, have been appointed to lead and execute the project's activities.
Defence News
4.Defence Minister Inaugurated Indian Military Heritage Festival In New Delhi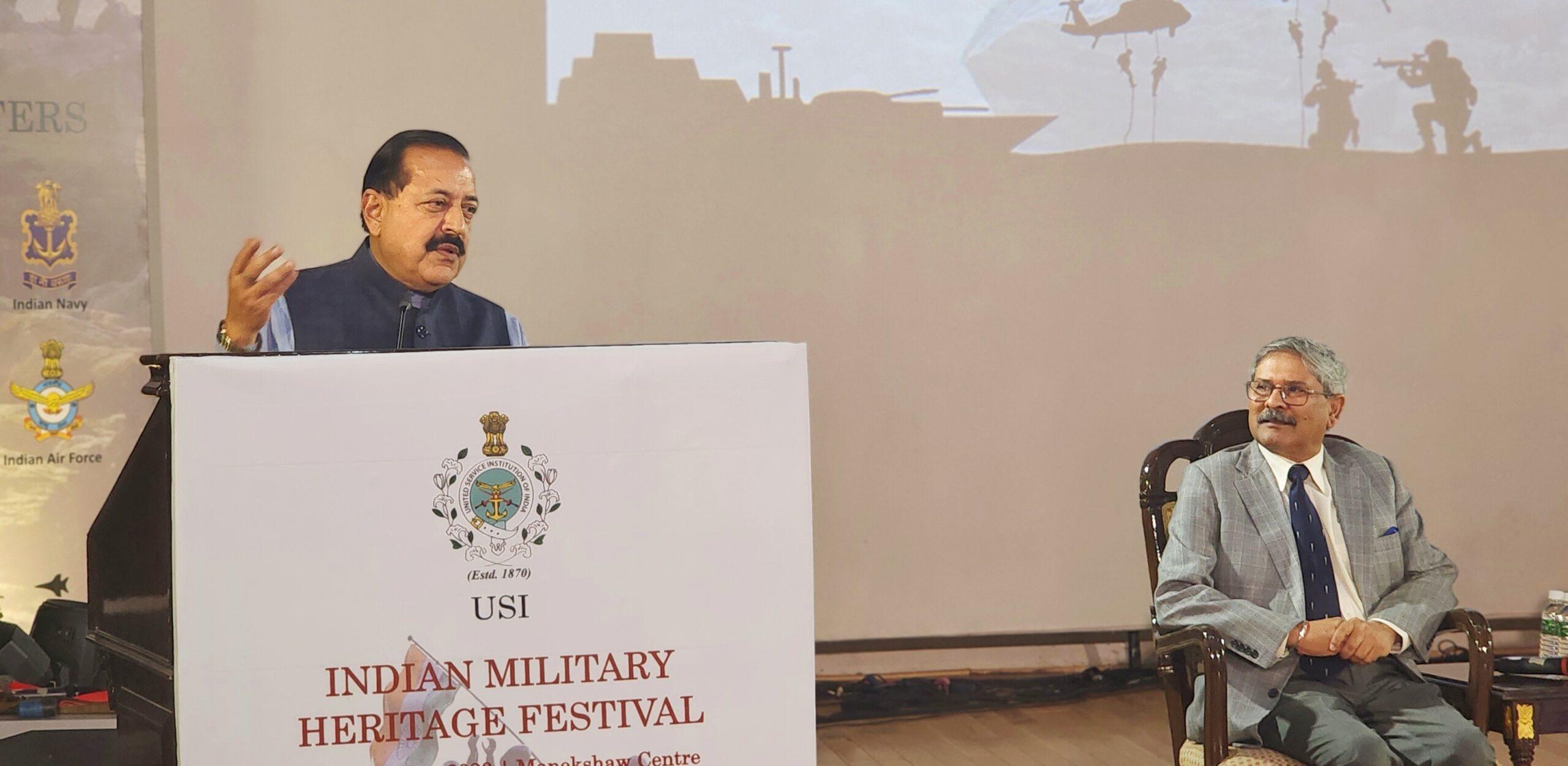 The Indian Military Heritage Festival took center stage at the Manekshaw Centre in New Delhi. The event was inaugurated by Defence Minister Rajnath Singh, who was joined by Chief of Army Staff General Manoj Pande.
The United Service Institution of India (USI), the oldest tri-service think tank of India working since 1870 conducted the annual 'Indian Military Heritage Festival'. This grand occasion served as a tribute to India's rich military history and aimed to inspire the youth of the nation.
The United Service Institution of India (USI) is a think tank dedicated to national security and defense services, headquartered in New Delhi, India. Its mission is to promote and advance interest and knowledge in the fields of defense services, encompassing the arts, sciences, and literature related to this domain. Major General Sir Charles MacGregor founded the United Service Institution in 1870 in Shimla.
5.Defence Minister Rajnath Singh Launches Project 'Udbhav' To Promote "Indianisation"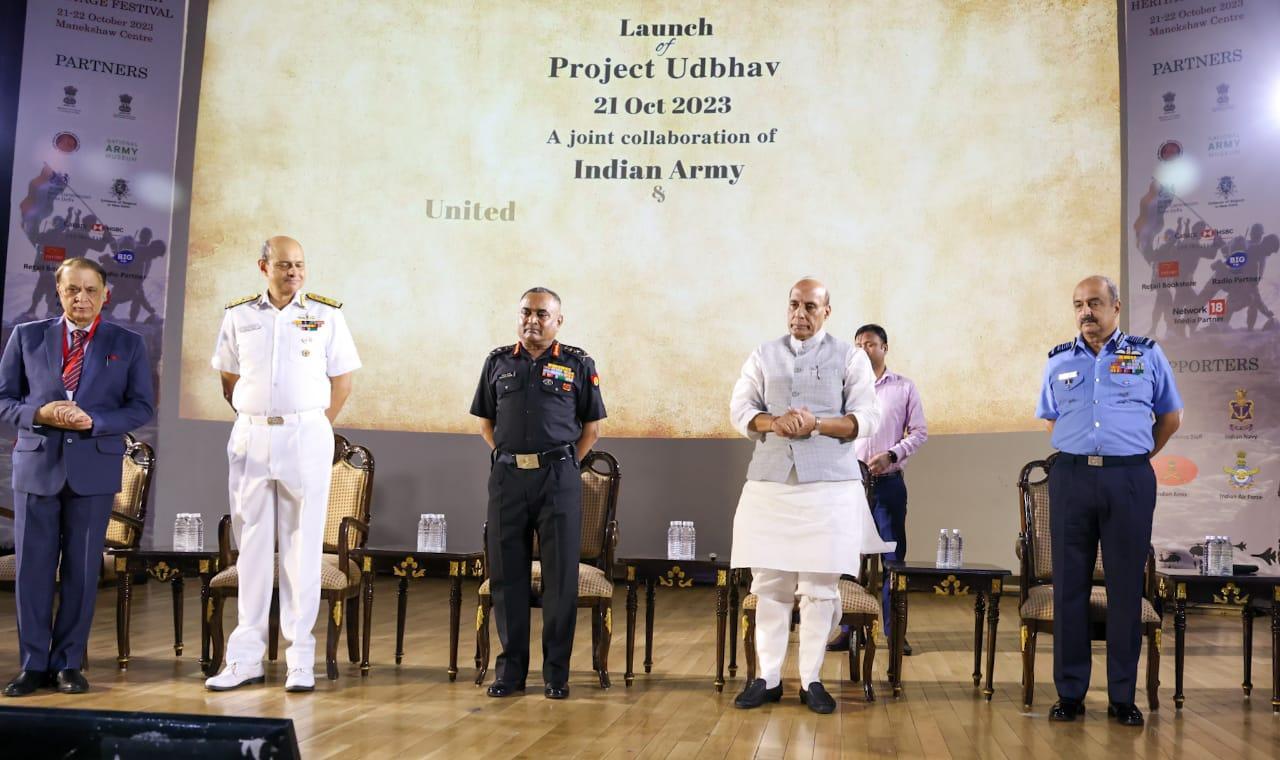 The Indian Army recently launched 'Project Udbhav' with the aim of rediscovering the profound Indian heritage of statecraft and strategic thoughts derived from ancient Indian texts.
"Project Udbhav, initiated by the military, aims to tap into ancient Indian treatises such as Chanakya's Arthashastra, Kamandaka's Nitisara, and the Thirukkural by the Tamil poet-saint Thiruvalluvar to glean insights on statecraft, strategy, diplomacy, and warfare.
'Project Udbhav' bridges the gap between ancient wisdom and modern military techniques, enabling India to address the evolving security challenges of the 21st century. The project embodies the belief that age-old scriptures and writings, spanning centuries in the past, contain profound knowledge that can significantly benefit modern military strategies.
6.Iron Sting Weapon Israel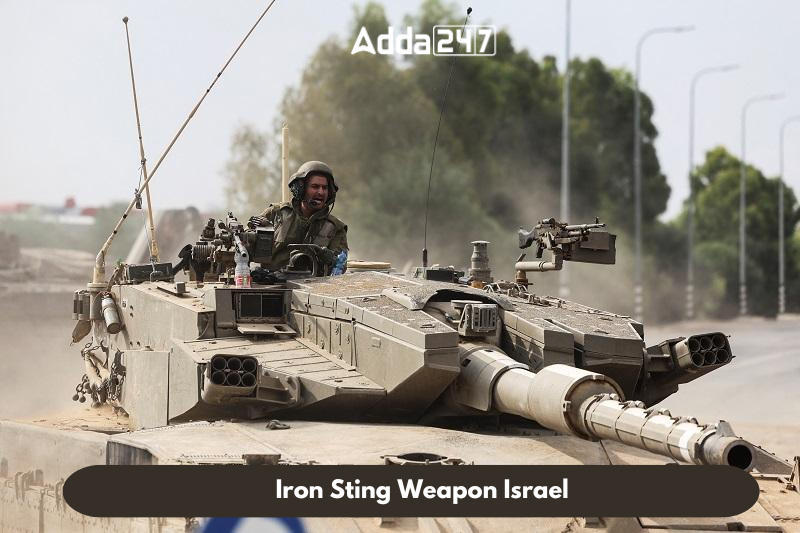 Israeli forces have introduced the cutting-edge "Iron Sting" system, designed to neutralize rocket launchers with remarkable accuracy, marking the first-ever use of this technology.
The Magellan unit, in collaboration with the Air Force, has successfully thwarted dozens of terrorists using various weapons, including the innovative and highly precise mortar bomb known as "Steel Sting."
This deployment is expected to revolutionize ground warfare by providing military units with organic, effective firepower while minimizing collateral damage and civilian casualties.
Economy News
7.Indian Government Grants Approval for Non-Basmati Rice Exports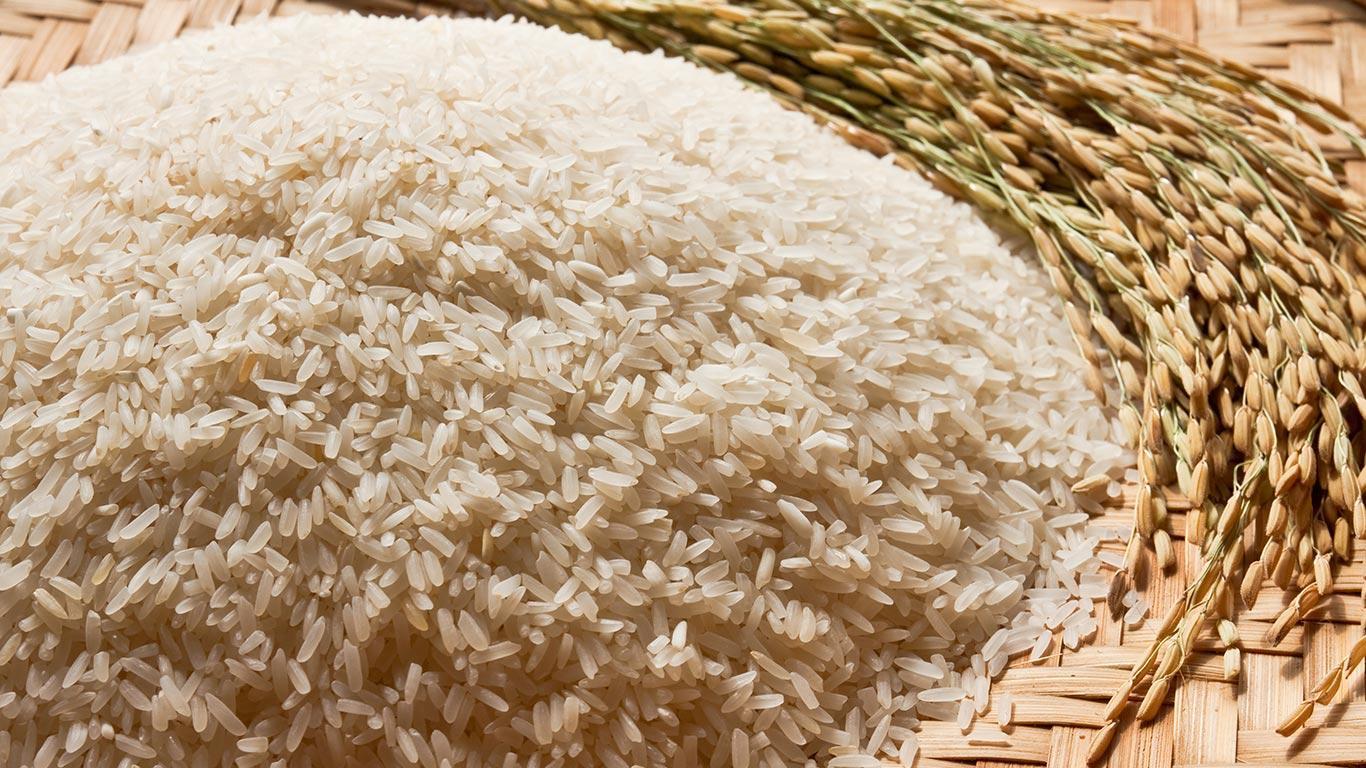 The Indian government has given the green light for the export of 1.34 million tonnes of Non-Basmati White Rice to seven countries. This export approval has been issued by the Directorate General of Foreign Trade (DGFT).
The approved exports are intended for seven countries, namely Nepal, Cameroon, Cote D'Ivoire, Republic of Guinea, Malaysia, Philippines, and Seychelles.
The Philippines will receive the largest quota, with up to 295,000 metric tonnes of non-Basmati white rice eligible for export. Cameroon is allotted 190,000 metric tonnes. Malaysia will import up to 170,000 metric tonnes. Nepal is set to receive 95,000 metric tonnes.
Banking News
8.RBI Imposes ₹2.5 Crore Penalty On L&T Finance For Non Compliance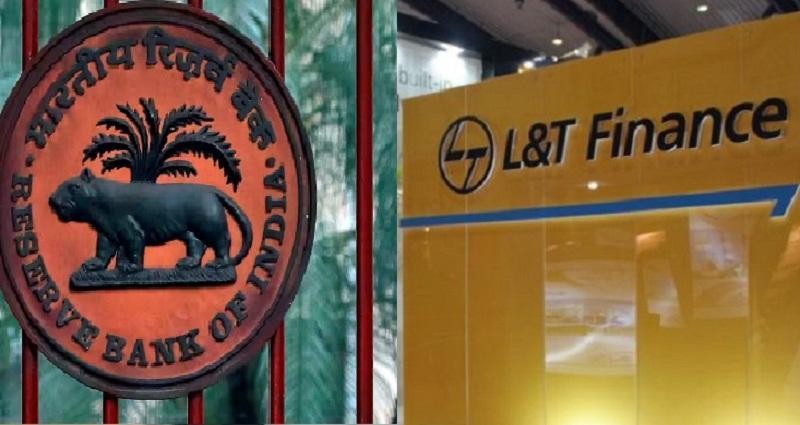 The Reserve Bank of India (RBI) has recently taken regulatory action against L&T Finance Limited by imposing a monetary penalty of ₹2.50 crore (Rupees Two crore Fifty lakh only) on the company.
According to a press release issued by the RBI, this penalty has been levied due to non-compliance with specific provisions of the Non-Banking Financial Company – Systemically Important Non-Deposit taking Company and Deposit taking Company (Reserve Bank) Directions, 2016.
During the statutory inspection, several deficiencies in compliance were identified by the RBI. These are: 1)Failure to Inform Retail Borrowers, 2) Lack of Notification for Changes in Penal Interest Rates and 3) Non-Disclosure of Changes in Loan Terms and Conditions.
9.HDFC Bank Unveils XpressWay Digital Platform for Swift Loans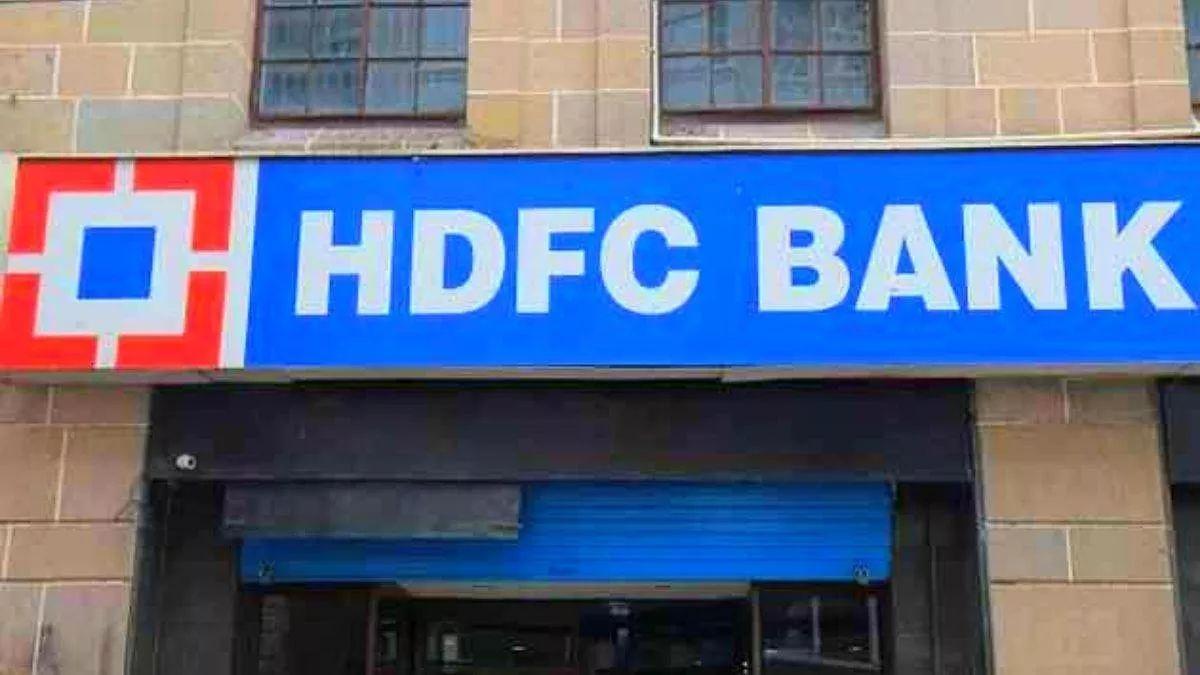 HDFC Bank, a leading financial institution, has introduced its cutting-edge digital platform, XpressWay, to streamline and expedite its banking products and services. This innovation empowers customers to enjoy a more rapid and hassle-free banking experience.
XpressWay is designed to provide customers with a host of key features, making banking more efficient and customer-centric. Customers can expect faster processing times and an effortless banking journey. It also reduces the environmental footprint and streamlining processes.
Empowering customers with self-service options for convenience. and available for both existing and new customers, XpressWay is an integral component of HDFC Bank's 'NOW,' an umbrella brand encompassing the bank's digital products and services.
10.RBL Bank Introduces GO Savings Account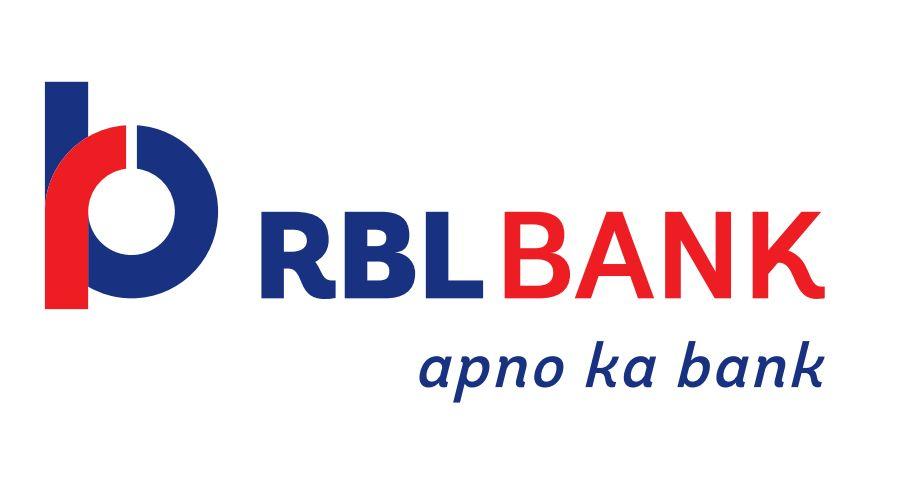 RBL Bank, a prominent player in the Indian banking sector, has announced the launch of its cutting-edge digital banking product, the GO Savings Account. Customers can enjoy high-interest rates of up to 7.5% per annum, making their savings work harder for them.
This account introduces a novel subscription-based model, which combines simplicity and high-value benefits for customers seeking modern banking solutions. This innovative account follows a subscription-based model, with a first-year subscription fee of Rs. 1999 + taxes. Subsequent annual renewals are available at a fee of Rs. 599 + taxes.
The account opening process has been streamlined to allow customers to open an account within minutes. All that is required are PAN and Aadhaar details, minimizing the hassle. GO Account holders benefit from fee-free transactions, making everyday banking more cost-effective.
Business News
11.Govt To Invest ₹30,000 Crore To Expand Crop Insurance Portal Coverage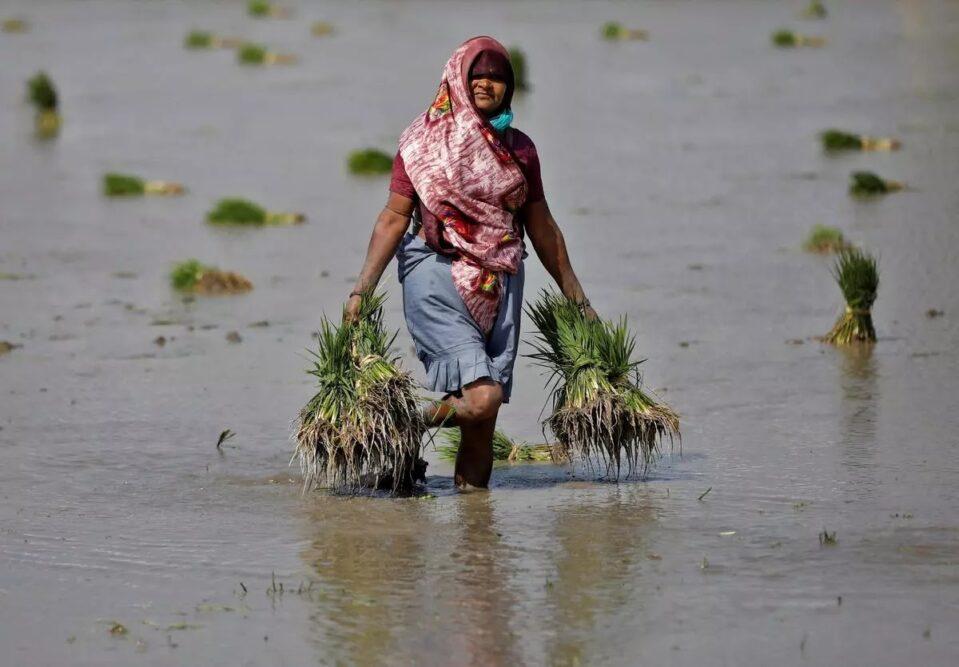 The government has unveiled plans to allocate ₹30,000 crore to enhance the Pradhan Mantri Fasal Bima Yojana (PMFBY) portal. The primary objective of this initiative is to transform the PMFBY into a comprehensive platform that will extend insurance coverage beyond crops to include a wide range of agricultural assets, such as ponds, tractors, livestock, and even palm trees.
This ambitious project will be driven by the innovative AIDE app, which was launched in July. The AIDE app aims to ensure door-to-door enrollment, making crop insurance more accessible and convenient for farmers.
The PMFBY portal, which primarily dealt with subsidized crop insurance, is evolving into a versatile platform. Farmers will soon have the opportunity to secure insurance coverage for their non-subsidized agricultural assets. The goal is to empower farmers with the ability to protect their assets comprehensively.
12.NLC India Green Energy Limited To Boost India's Green Energy Capacity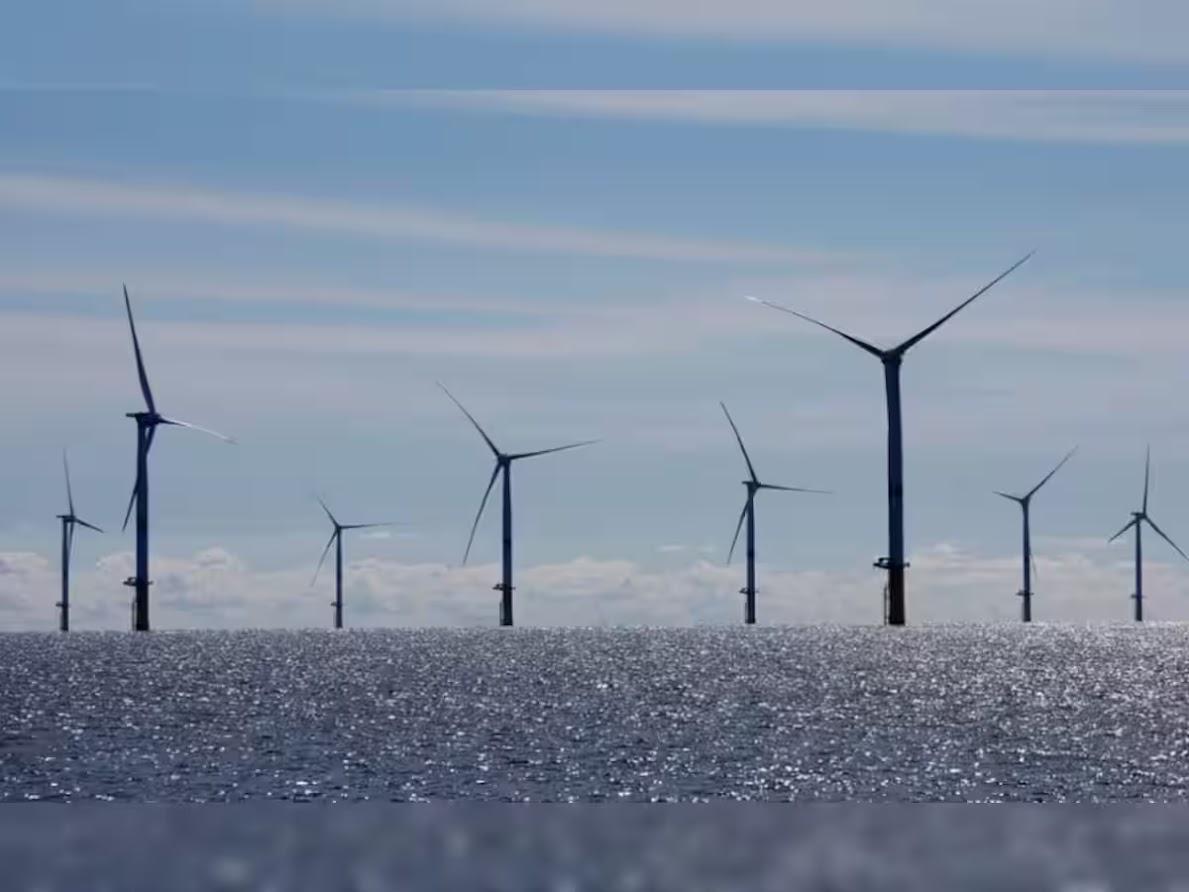 NLC India, a Navratna public sector company has established a wholly-owned subsidiary known as NLC India Green Energy Limited (NIGEL). The subsidiary is set to play a pivotal role in the country's sustainable energy journey, focusing on the expansion of renewable energy projects and technological innovations.
With environmental sustainability taking center stage on a global scale, NIGEL is geared towards spearheading the renewable energy movement. The company recognizes the urgent need to accelerate renewable power generation, and it aims to do so with unwavering dedication.
One of NIGEL's ambitious objectives is to establish renewable energy projects with a combined capacity of 6 GW by 2030. Currently, the company is actively developing projects that collectively contribute 2 GW of power generation capacity across various regions in India.
Ranks & Reports News
13.EU Report Recommends 2% Global Wealth Tax on Billionaires to Curb Evasion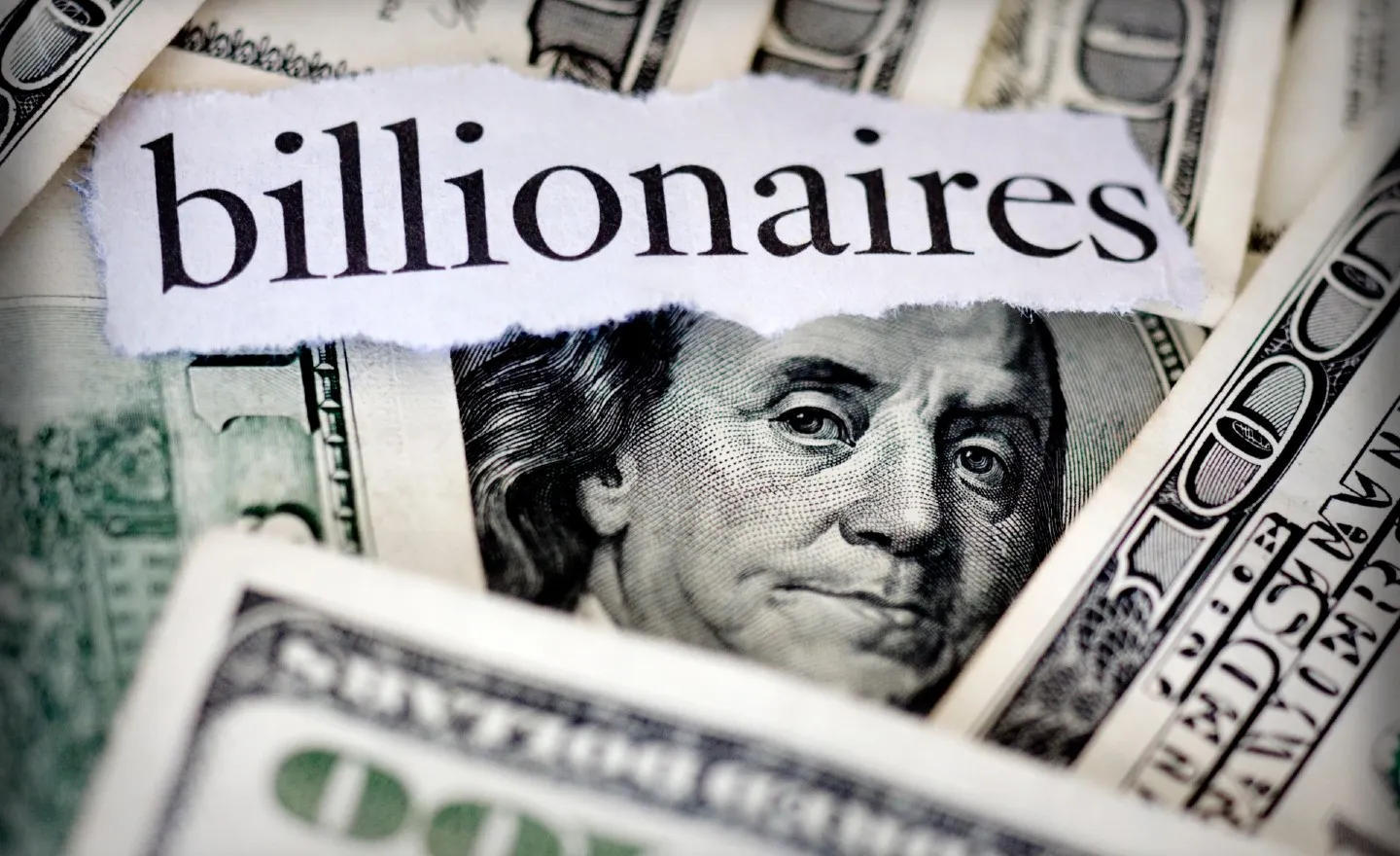 The European Union Tax Observatory has published the 'Global Tax Evasion Report 2024,' calling for a 2% global wealth tax on billionaires. The report emphasizes the urgent need to combat tax evasion, which enables some billionaires to effectively pay between 0% to 0.5% of their wealth in taxes.
The report advocates for the implementation of a global minimum tax on billionaires, set at 2% of their wealth. This measure is expected to address tax evasion and generate approximately $250 billion from fewer than 3,000 individuals.
The report justifies this proposal by highlighting the modest nature of the tax rate in light of billionaires' wealth growth, which has averaged 7% annually since 1995, adjusted for inflation. The report evaluates international efforts to combat tax evasion, citing significant progress in some areas.
Appointments News
14.Sanjay Kumar Jain selected as CMD, IRCTC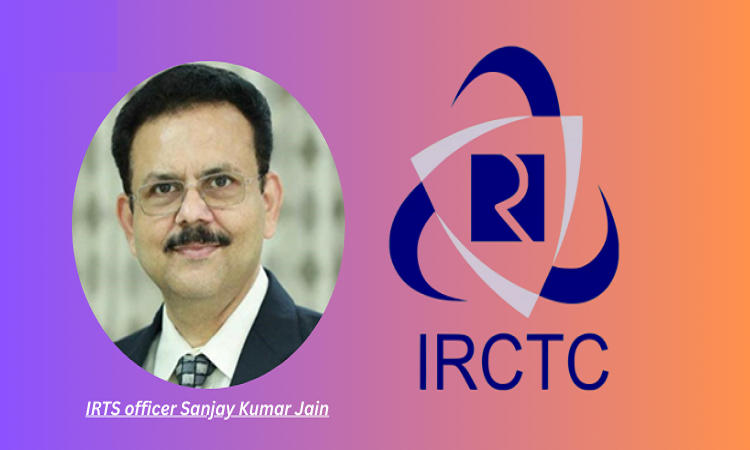 In a significant development for the Indian Railway Catering and Tourism Corporation (IRCTC), Sanjay Kumar Jain, an officer of the Indian Railway Traffic Service (IRTS) of the 1990 batch, has been appointed as the Chairman and Managing Director (CMD).
His appointment comes after a vacancy in the position since the retirement of Mahendra Pratap Maal in January 2021. The recommendation for his appointment was made by the Search-Cum-Selection Committee (SCSC) and subsequently approved.
Mr. Sanjay Kumar Jain is a seasoned officer with a remarkable track record. Before his elevation to the role of CMD, he served as the Principal Chief Commercial Manager in the Northern Railway. His diverse experience within the Indian Railways has allowed him to gain valuable insights into the functioning of the organization.
15.Ashok Vaswani To Succeed Uday Kotak As New CEO Of Kotak Mahindra Bank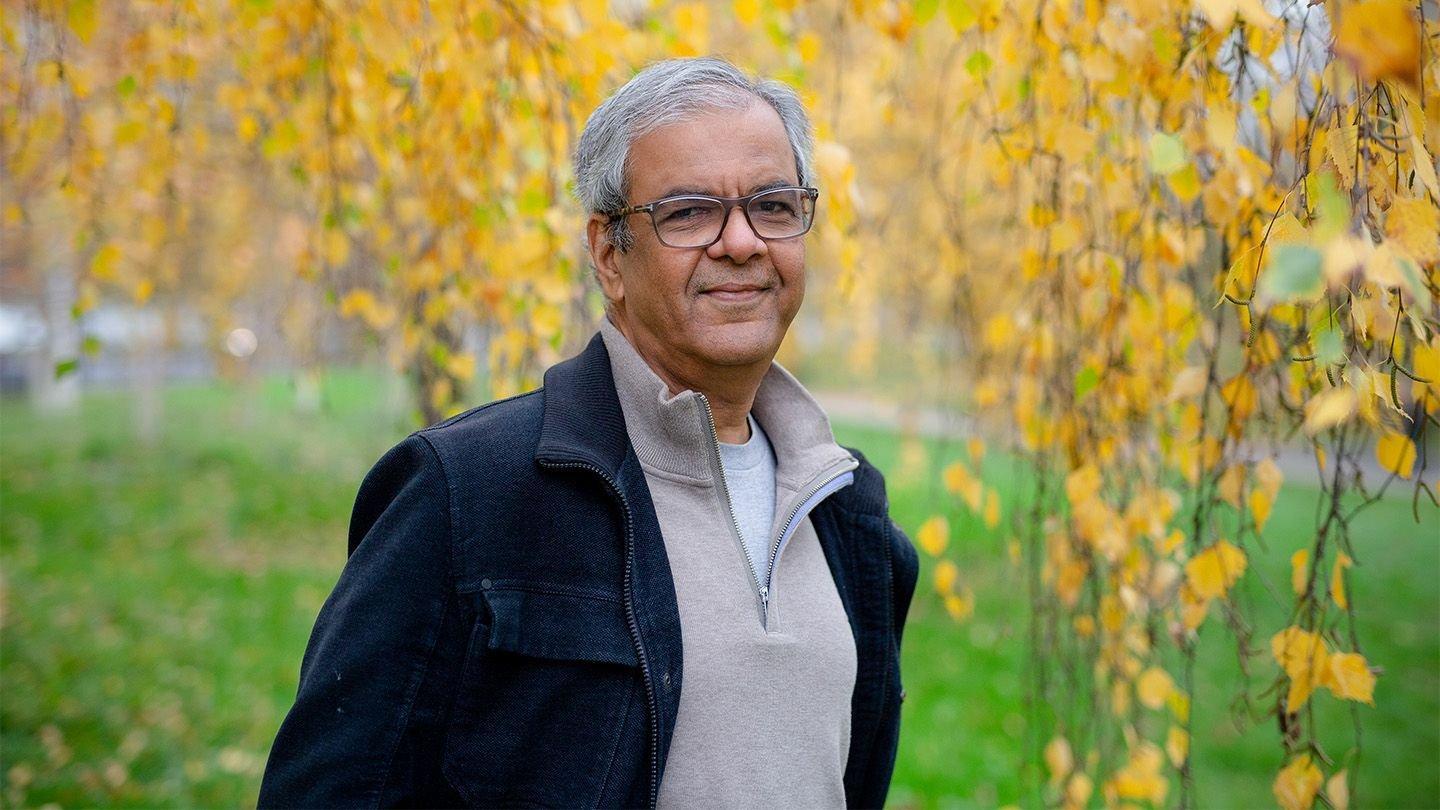 Ashok Vaswani, a seasoned international banker with a remarkable career, is set to take the chair as the Managing Director and Chief Executive Officer of Kotak Mahindra Bank. This transition comes following Uday Kotak's surprise departure from his role. The appointment has received approval from the Reserve Bank of India.
With a career spanning several decades, Ashok Vaswani has held pivotal roles in prominent financial institutions. Prior to joining Kotak Mahindra Bank, Vaswani was serving as the President of Pagaya Technologies, an Israel-based fintech company. At Pagaya Technologies, he was responsible for the development of real-time customer credit enhancement solutions.
Kotak Mahindra Bank's announcement regarding Ashok Vaswani's appointment as the MD & CEO coincided with the release of the bank's financial results for the second quarter. The positive financial performance, along with the RBI's approval of Vaswani's appointment, bodes well for the bank's future prospects.
Awards News
16.CJI Chandrachud Honored With "Award For Global Leadership" By Harvard Law School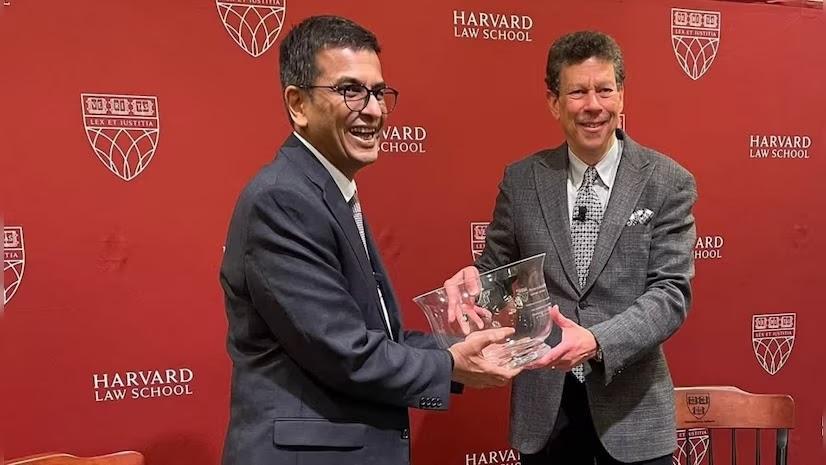 Chief Justice of India (CJI) DY Chandrachud, an distinguished alumnus of Harvard Law School, was bestowed with the prestigious 'Award for Global Leadership' by his institution.
Chief Justice DY Chandrachud's association with Harvard Law School goes back several decades. He had pursued his Master of Laws (LLM) from 1982 to 1983 and later embarked on his Doctor of Juridical Science (SJD) journey from 1983 to 1986 from Harvard.
The occasion also coincided with the celebration of the 100th anniversary of Harvard Law School's Graduate Law Program, highlighting the enduring commitment of the institution to legal education and innovation.
Important Days News
17.International Stuttering Awareness Day 2023 Observed On 22 October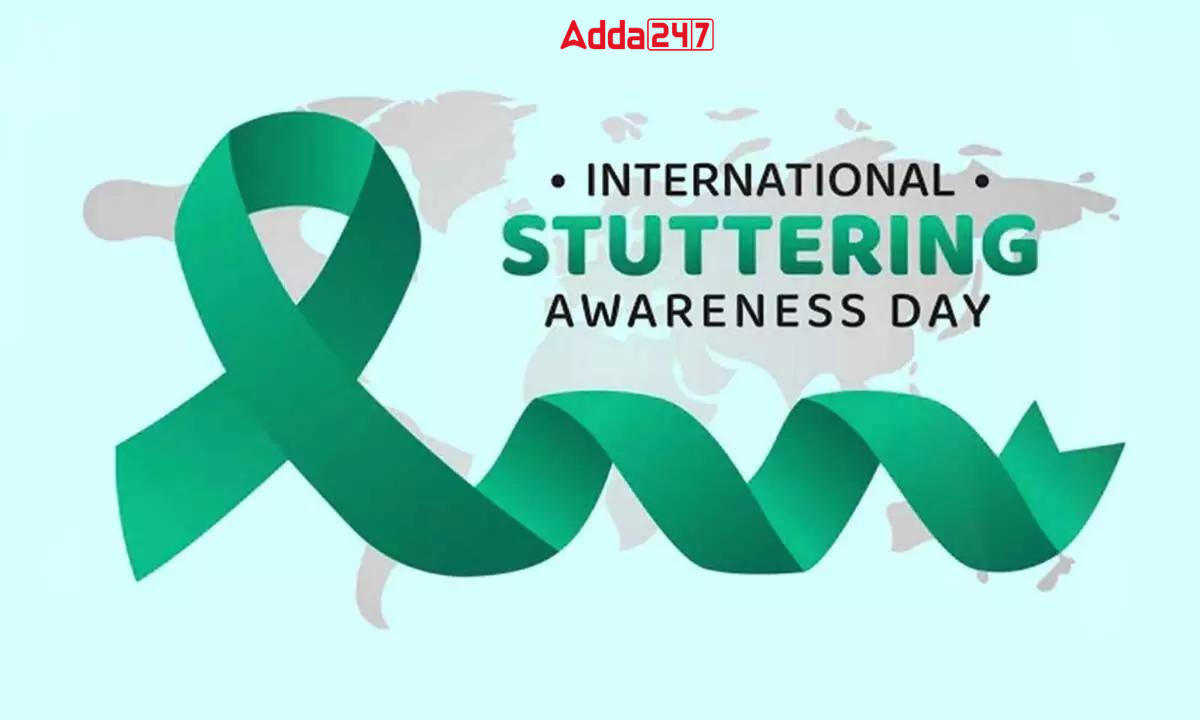 International Stuttering Awareness Day is a global event that takes place annually on October 22nd, dedicated to raising awareness about stuttering, a speech disorder characterized by disruptions in fluency.
This year, the theme for International Stuttering Awareness Day is "One Size Does NOT Fit All." It underscores the idea that each person with a stutter experiences life differently and faces unique challenges on a daily basis. Stuttering is not a one-size-fits-all condition.
International Stuttering Awareness Day plays a crucial role in educating people about this complex condition and addressing the diverse needs and circumstances of individuals who stutter. With over 70 million people worldwide struggling with stuttering, it emphasizes that a one-size-fits-all approach is not suitable for everyone.
Sports News
18.Mohammed Shami make history to claim 2nd 5-wicket haul in World Cups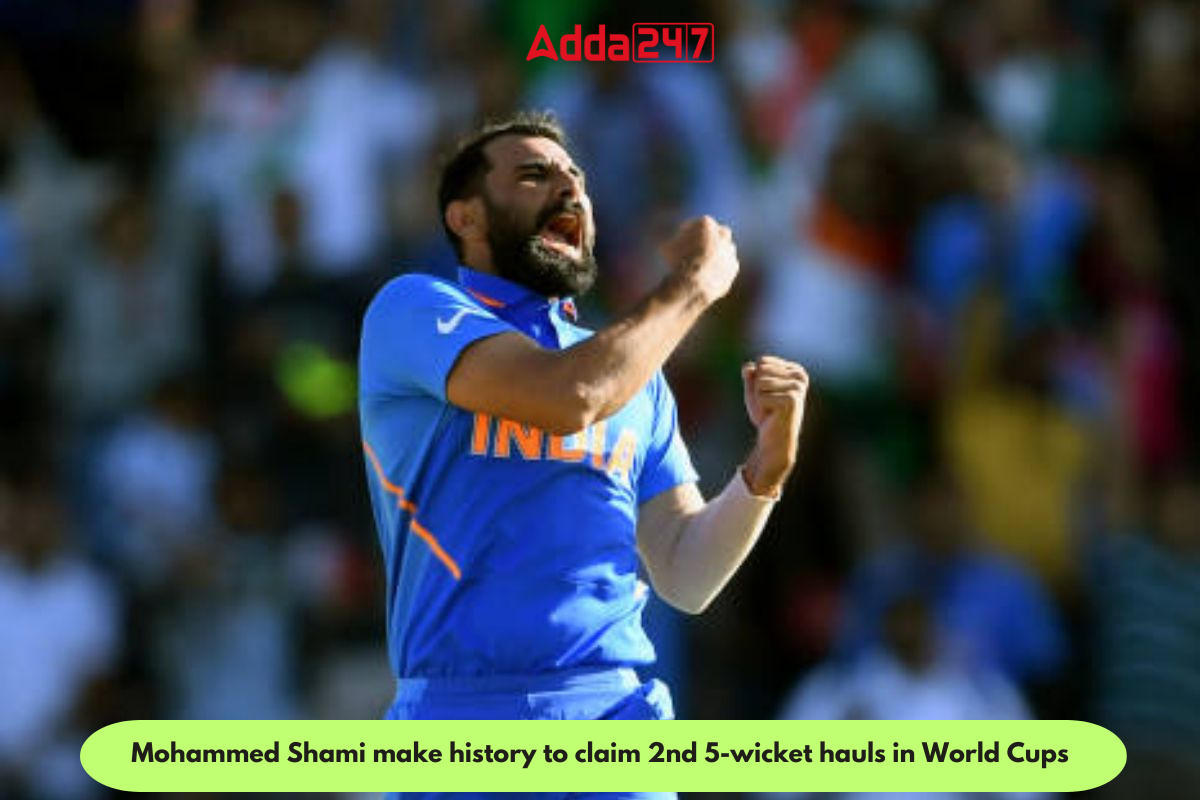 Mohammad Shami became the first Indian bowler to pick two five-wicket hauls in ICC ODI World Cups. He is now the ninth bowler overall to take two fifers in ODI World Cups.
Additionally, Shami's achievement marked the seventh instance of an Indian bowler securing a fifer in ICC ODI World Cups. This accomplishment demonstrates the rich history of Indian bowling talent on the global stage.
Mohammad Shami also surpassed the legendary spinner Anil Kumble's tally of 31 wickets in ODI World Cups. The list of Indian bowlers who have previously achieved this feat includes Shami himself (2019), Ashish Nehra (2003), Venkatesh Prasad (1999), Robin Singh (1999), Yuvraj Singh (2011), and Kapil Dev (1983).
19.Asian Para Games 2023 Opening Ceremony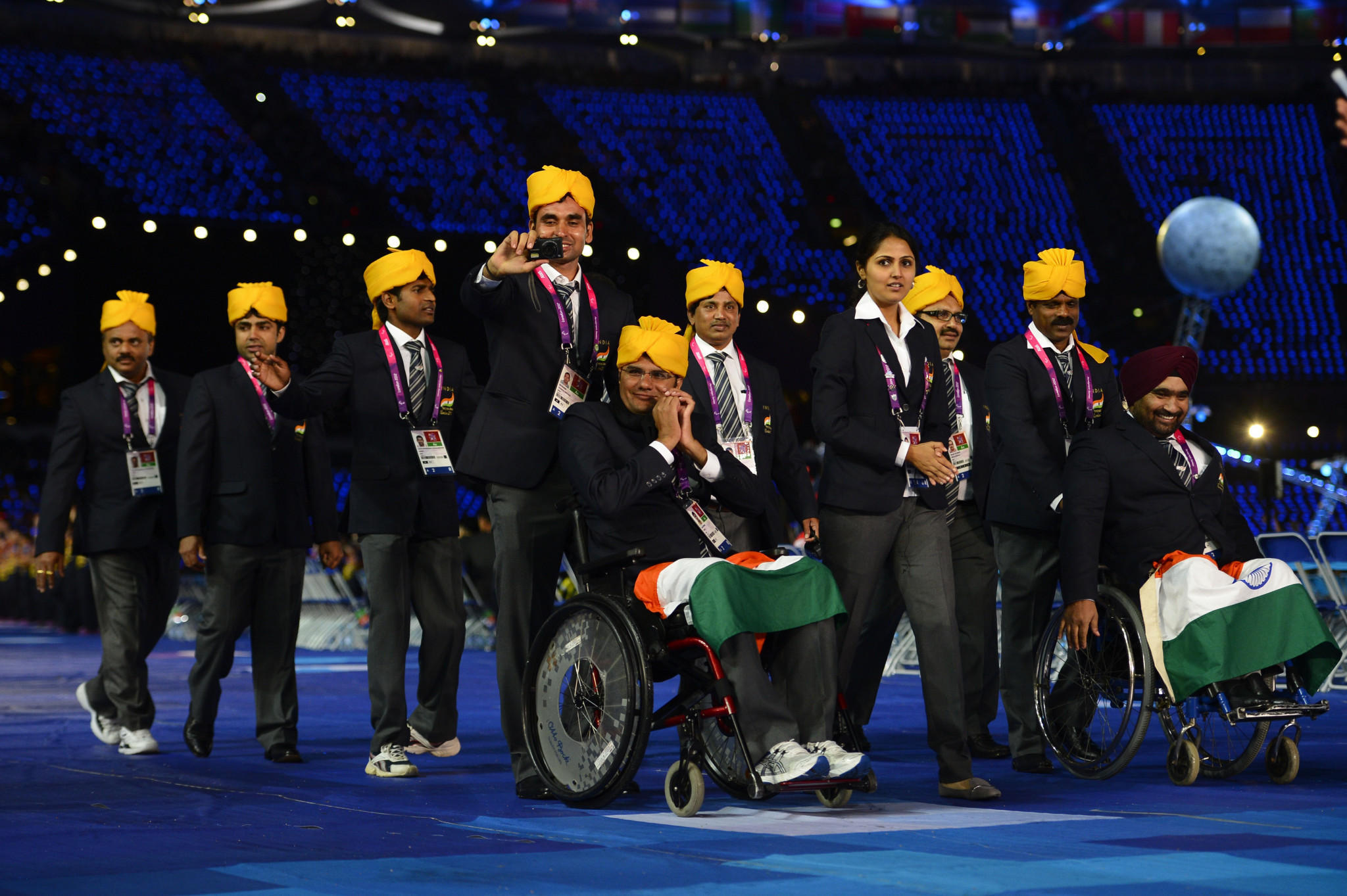 The Asian Para Games, organized by the Asian Paralympic Committee and recognized by the International Paralympic Committee, commences on October 22, 2023. This marks the fourth edition of the Games, featuring 566 medal events across 22 sports and 24 disciplines.
The event promises thrilling moments as athletes from across Asia gather to compete. India is sending its largest-ever contingent, consisting of 313 athletes, to compete in various events at the Asian Para Games 2023.
Renowned Para Shuttler Parul Parmar will proudly bear the Indian flag during the opening ceremony, symbolizing the spirit of Indian para-athletes. Para-club Thrower Amit Saroha joins Parul Parmar as the co-flag bearer, representing India with pride and determination.
20.Shubman Gill becomes fastest batter to score 2000 runs in ODIs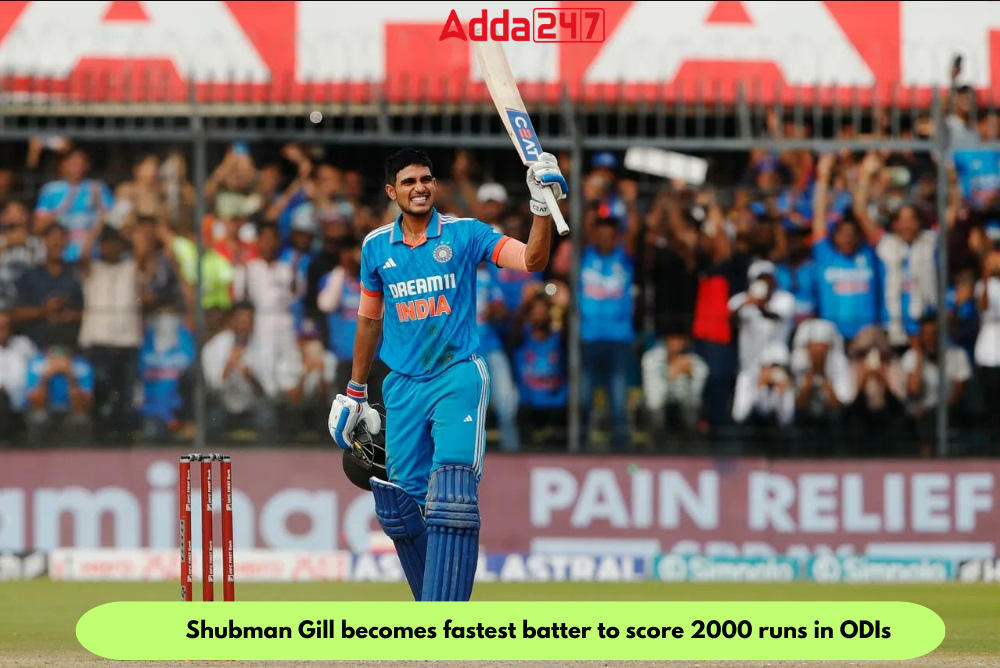 Shubman Gill, the dynamic Indian opener, has created a significant mark in the world of One Day International (ODI) cricket by becoming the fastest player to reach 2000 runs in this format.
Shubman Gill accomplished this remarkable feat during India's World Cup match against New Zealand. He reached the 2000-run milestone in just 38 innings, setting a new world record.
Hashim Amla, a legendary South African cricketer, had held the record for the fastest 2000 ODI runs before Gill's accomplishment. Amla achieved this milestone on January 21, 2011, during a match against India in St George's Park, Port Elizabeth.
Science & Technology News
21.ISRO's Gaganyaan Test Missions TV-D1: A Historical Milestone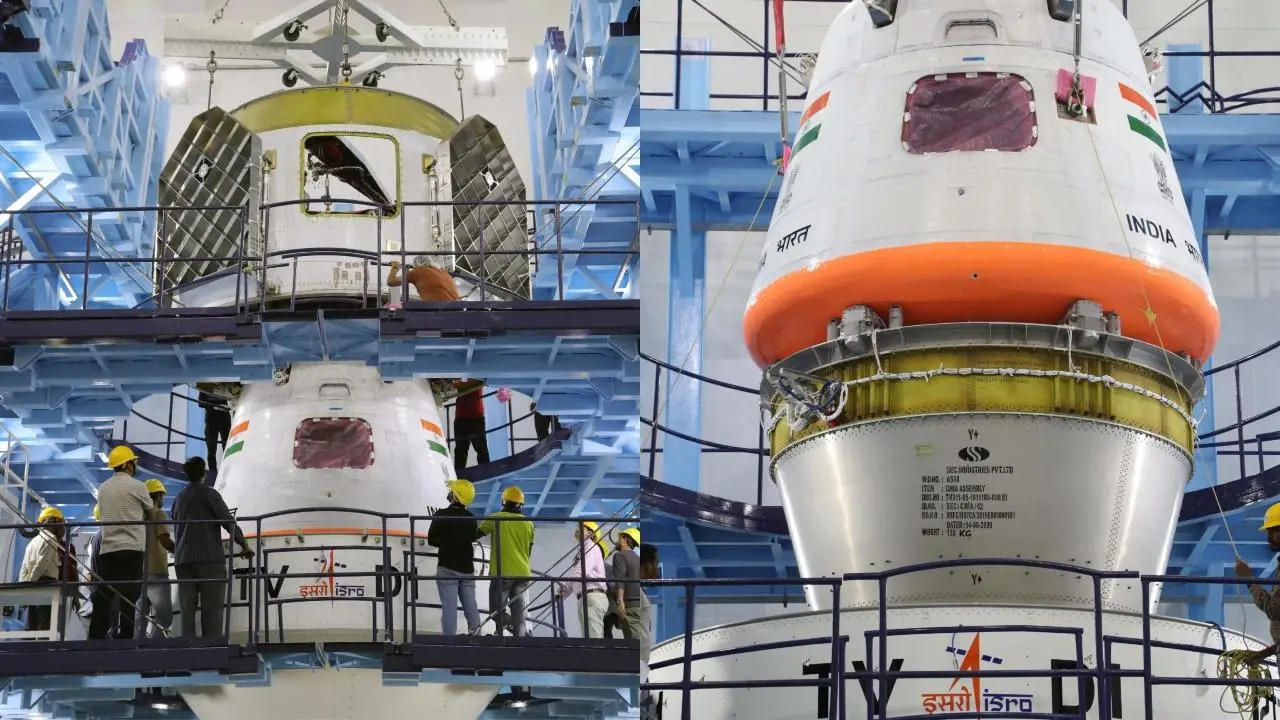 In the historical context of space exploration, the recent test flight of Gaganyaan mission TV-D1 served as a crucial milestone. It was designed to evaluate the performance of drogue parachutes in stabilizing the spacecraft and decelerating it during reentry into Earth's atmosphere.
The Gaganyaan project includes a series of test vehicle missions to ensure crew safety. These missions assess the crew escape system and parachute-based deceleration system under various flight conditions. Additional test flights will be conducted before the planned 2025 crewed mission.
The recent test flight is just the beginning of a series of abort tests leading up to the 2025 crewed mission. It also paves the way for upcoming unmanned missions, including the launch of a female humanoid robot named Vyommitra.
Obituaries News
22.Legendary Spinner and Former Indian Captain, Bishan Singh Bedi Passes Away at 77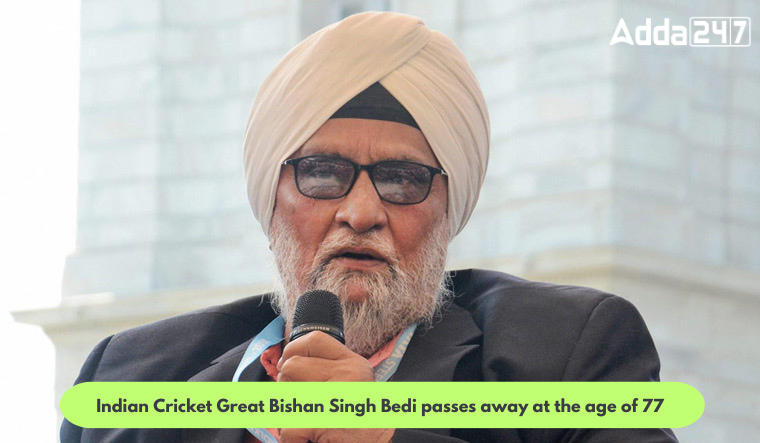 Bishan Singh Bedi, one of India's most iconic cricketers, passed away at the age of 77. A left-arm spinner and former captain of the Indian cricket team, Bedi's contributions to the sport has left an indelible mark on the cricketing world.
Bedi is widely regarded as one of the greatest left-arm spinners in the history of the game. Bishan Singh Bedi made his Test debut against Australia in the 1969-70 series. His prowess as a spinner, leadership on the field, and contributions to Indian cricket as a mentor and selector will forever be celebrated.
Bedi's influence extended beyond international cricket. He had a successful stint in County cricket, playing 102 First-Class games for Northamptonshire and picking 434 wickets from 1972 to 1977. In 1970, Bishan Singh Bedi was honored with the Padma Shri, one of India's highest civilian awards, in recognition of his outstanding contributions to cricket.
Important Current Affairs of 23 October 2023
Get all the International, National, Sports, Economy, latest schemes and appointments and current affairs updates with Adda247 Headlines of the day. Adda247 headlines of the day brings you the best accumulation of the daily updates. Stay updated with us!