Read the most important current affairs of 25 October 2023. Today Current Affairs covers the headlines on Euro zone, Vikram-1 rocket, ONGC acquires PTC's Wind Power Division, UN Disarmament Week.

Top 23 Current Affairs and News Headlines of 25 October 2023
National News
1.54th IFFI Reveals Indian Panorama Lineup For 2023 Scheduled To Be Held in Goa In November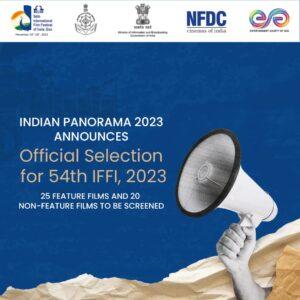 The 54th International Film Festival of India (IFFI) has officially announced its Indian Panorama selection for 2023, featuring a diverse array of 25 feature films and 20 non-feature films. These cinematic gems will be showcased during the festival, scheduled to run from November 20 to November 28 in Goa.
These movies represent the artistic prowess and cultural diversity of Indian cinema. The 12-member feature film jury, led by TS Nagabharana, has meticulously chosen these films, making them a must-watch for film enthusiasts.
The Indian Panorama, organized by the National Film Development Corporation under the Ministry of Information and Broadcasting, Government of India, curates films of exceptional cinematic, thematic, and aesthetic quality. This selection is the result of a meticulous process involving renowned figures from the Indian film industry.
2.NCERT to Replace 'India' with 'Bharat' in Upcoming Books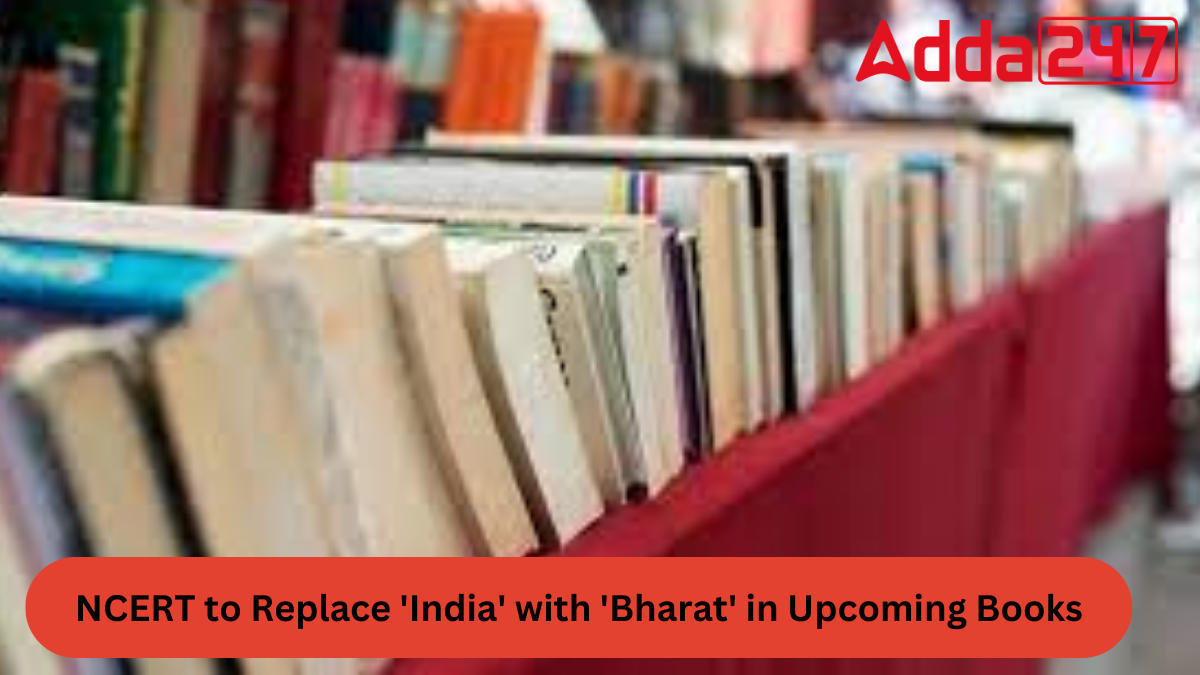 In a significant move, the National Council of Educational Research and Training (NCERT) has given its approval to replace the term "India" with "Bharat" in all textbooks across the country.
One of the most talked-about proposals is to replace the name 'India' with 'Bharat' in textbooks. This change is expected to reflect the traditional and indigenous name for the country. The idea behind this recommendation is to emphasize the historical and cultural significance of the name 'Bharat' while acknowledging the nation's rich heritage.
The committee has also suggested a shift from 'ancient history' to classical history' in the curriculum. This change aims to provide a more nuanced and comprehensive understanding of India's historical evolution. It could entail a focus on specific periods or aspects of India's history that are considered classical, offering a deeper exploration of the nation's past.
International News
3.Bhutan and China make progress in border talks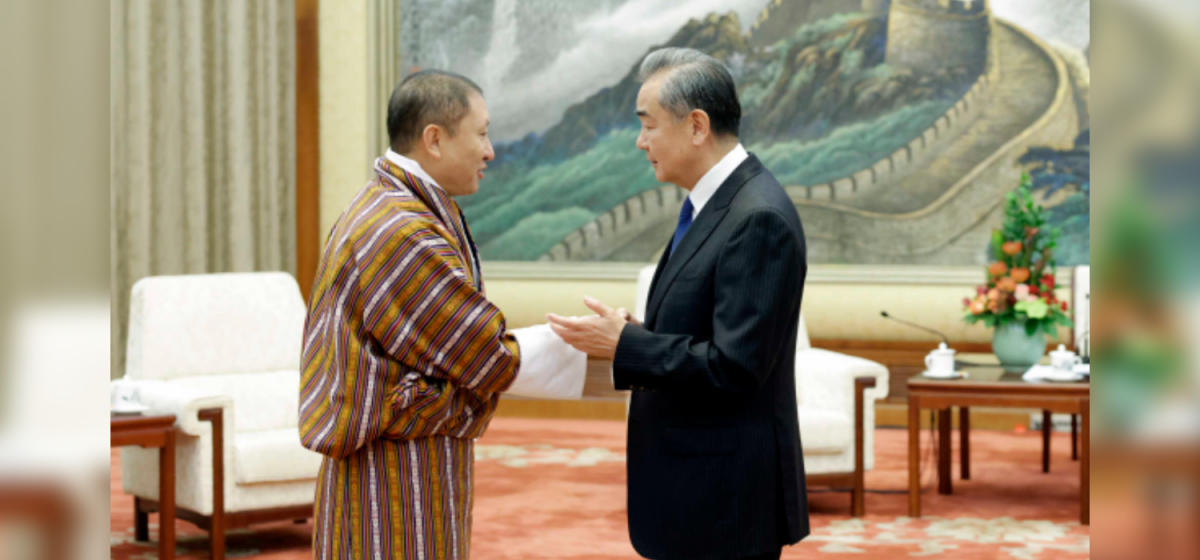 China and Bhutan are working towards resolving their longstanding border disputes. Bhutan's foreign minister visited Beijing for talks with his Chinese counterpart, indicating progress in the negotiation process.
China has disputes with only two of its 14 neighboring countries – India and Bhutan. Bhutan and China have ongoing border disputes since the 1980s, specifically in areas like Jakarlung, Pasamlung, and Doklam.
Bhutan maintains that discussions about tri-junction points (involving India, China, and Bhutan) can only happen after India and China resolve their border issues. Bhutan is observing how India and China settle their disputes before initiating comprehensive talks regarding tri-junction points.
4.Sri Lanka announces free visas for Indians to boost tourism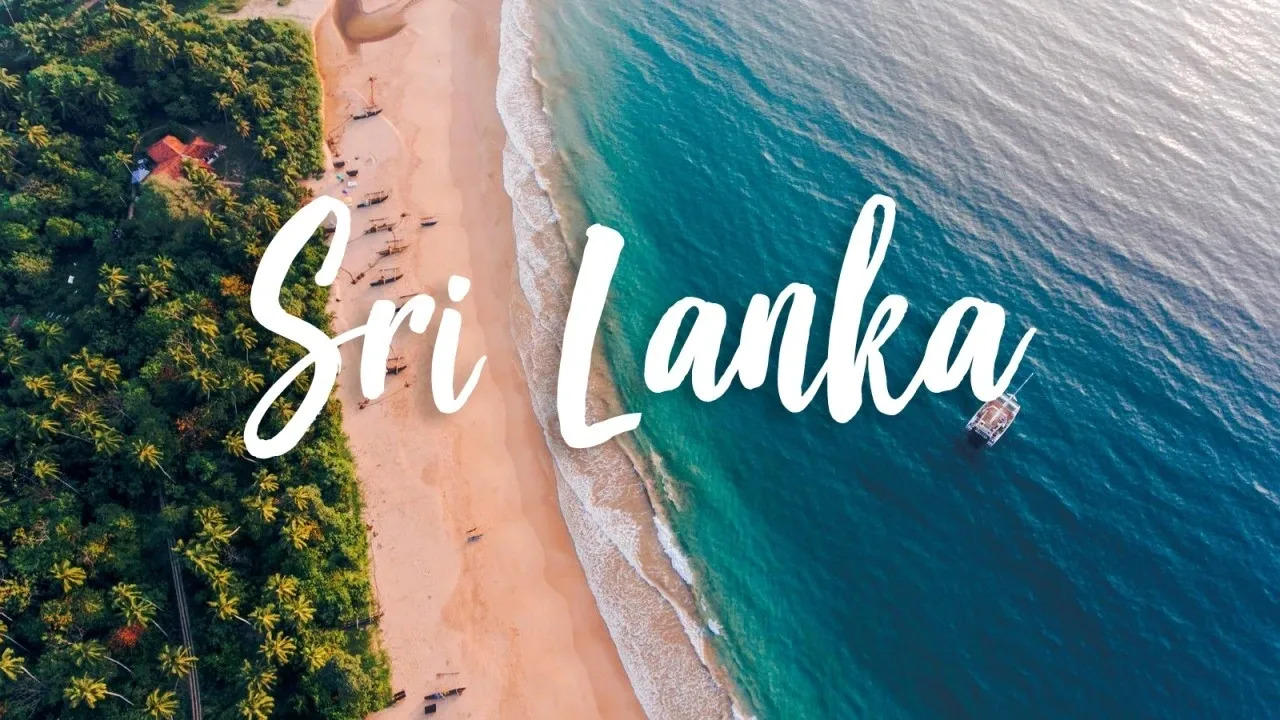 Sri Lanka, in a bid to revitalize its tourism sector, has taken a significant step by waiving visa fees for tourists from seven countries, including India. This move aims to attract more visitors and help the country recover from recent economic challenges.
To boost tourist arrivals, Sri Lanka's Cabinet has initiated a pilot project to issue free tourist visas to travelers from China, India, Russia, Thailand, Indonesia, Malaysia, and Japan. This policy will be in effect until March 31, 2024.
India has historically been Sri Lanka's top source market. This year alone, more than 2 lakh Indian tourists, constituting 20% of total arrivals, visited Sri Lanka until September. Previously, Indian tourists were required to pay a $20 visa fee, but this requirement has been waived, making it easier and more affordable for Indians to travel to Sri Lanka.
State News
5.Amit Shah Inaugurates IFFCO's Nano DAP Plant At Kalol In Gandhinagar, Gujarat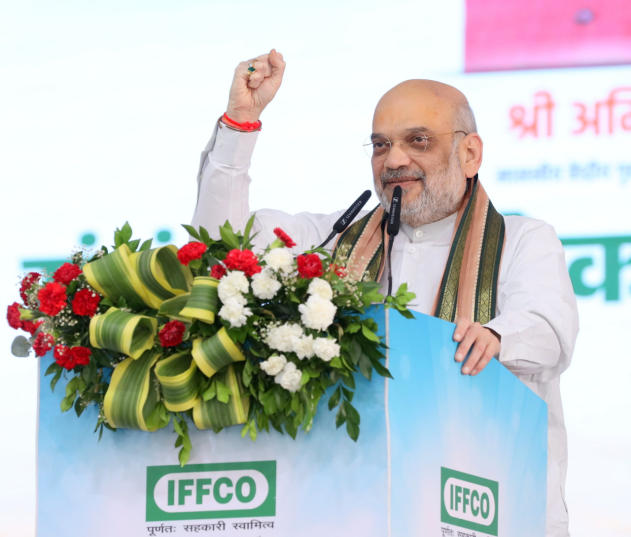 Union Home Minister and Minister of Cooperation, Shri Amit Shah, inaugurated the Nano DAP (Liquid) Plant of the Indian Farmers Fertilizer Cooperative (IFFCO) at Kalol in Gandhinagar, Gujarat.
Nano DAP (Liquid) is a groundbreaking product that contains 8 percent nitrogen and 16 percent phosphorus. This innovative liquid fertilizer is poised to replace the traditional 50 kg bags of DAP, currently priced at Rs 1,350 for farmers.
Union Home Minister Shah underscores the potential for liquid DAP and liquid urea to increase the population of earthworms in farmland, promoting natural farming practices without compromising production and income. This shift toward more sustainable agriculture also contributes to land conservation, offering a multi-faceted solution to address the challenges faced by Indian farmers.
Defence News
6.India and Malaysia Kick Off "Exercise Harimau Shakti 2023" Bilateral Training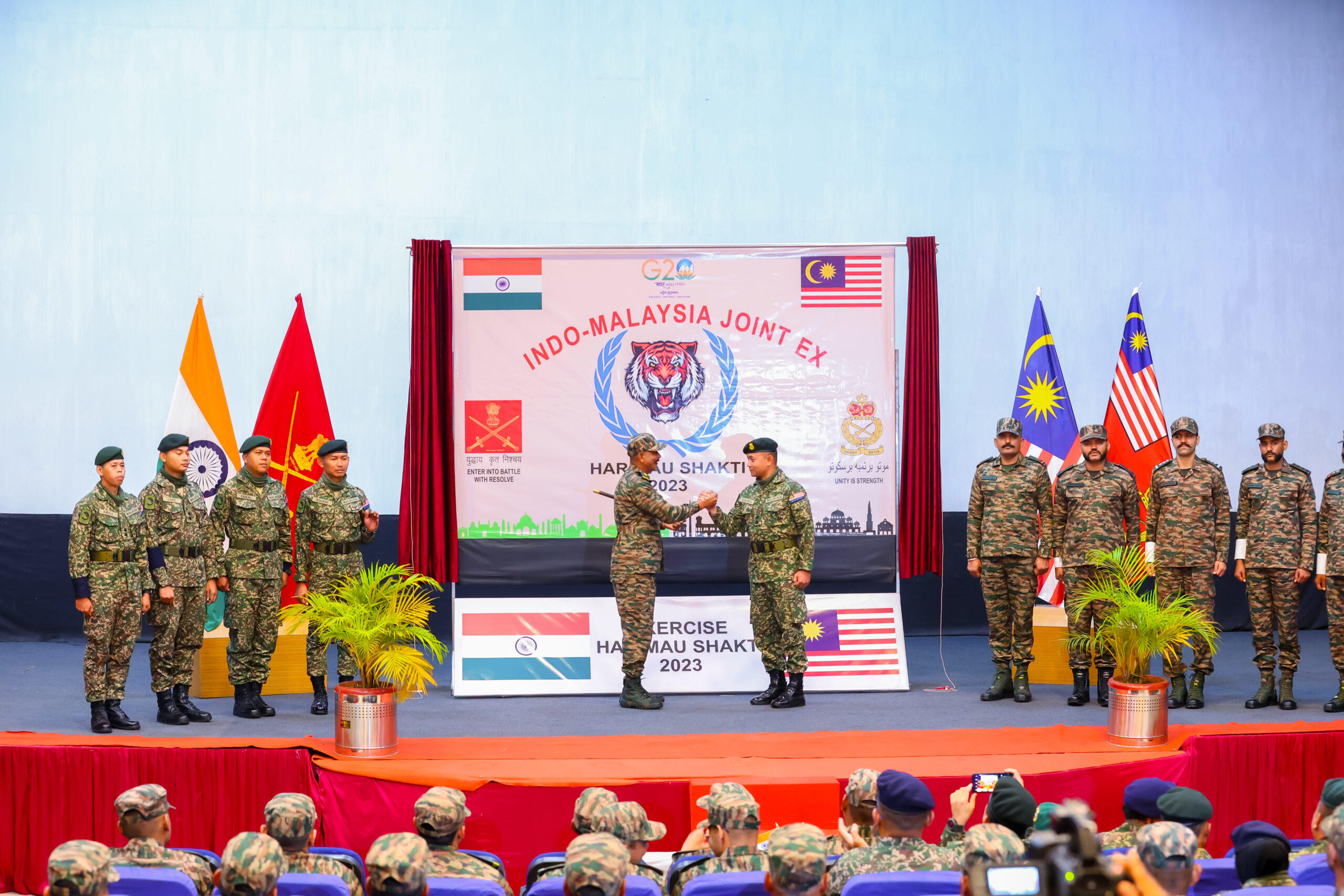 In a testament to their ongoing defense cooperation, the Indian and Malaysian armies have initiated "Exercise Harimau Shakti 2023." This joint bilateral training exercise, held at Umroi Cantonment in India, aims to strengthen military capabilities and enhance the synergy between the two nations.
The Indian contingent, which will actively engage in the exercise, is being represented by a battalion of THE RAJPUT REGIMENT. The presence of this accomplished regiment highlights the significant role of the Indian Army in bolstering defense partnerships with friendly nations.
"Exercise Harimau Shakti 2023," scheduled until November 5, 2023, will involve approximately 120 military personnel from both sides. The primary goal is to enhance military capabilities for conducting Multi-Domain Operations within a sub-conventional scenario. The last edition of "Exercise Harimau Shakti" took place in Pulai, Kluang, Malaysia, in November 2022.
Business News
7.Euro zone PMI hits lowest in nearly 3 years, stirs recession worries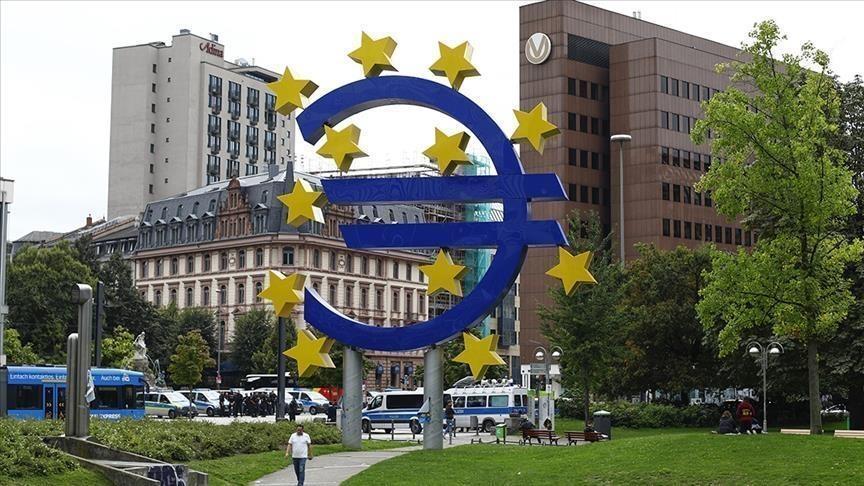 Euro Zone businesses faced a significant setback this October, with a widespread drop in demand, raising concerns about a possible recession. The Purchasing Managers' Index (PMI) for the region fell sharply, indicating economic challenges.
The PMI for services hit a 32-month low, indicating a sharp decline in demand. Manufacturing also suffered, with a prolonged period below the growth threshold.
Even outside the European Union, the UK reported decreased activity, raising concerns about a potential recession. Geopolitical tensions, especially in the Middle East and Ukraine, add to global economic uncertainties.
8.ONGC Secures Bid To Purchase PTC's Wind Power Division For Rs 925 crore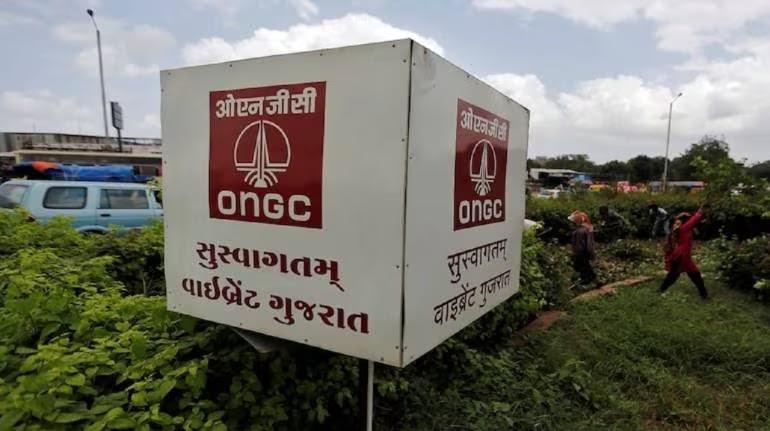 Oil and Natural Gas Corporation (ONGC) has successfully secured a bid to acquire PTC India Ltd's wind power unit for Rs 925 crore. However, this acquisition is still subject to the approval of PTC shareholders, which will determine its finalization.
PEL was incorporated on August 1, 2008, and boasts a renewable energy portfolio with a total capacity of 288.8 MW. In the fiscal year 2022-23 (from April 2022 to March 2023), PEL reported a profit of Rs 13.88 crore with a revenue of Rs 296.77 crore.
ONGC has previously declared its ambitious goal to achieve zero carbon emissions by 2038. To realize this objective, the company has pledged to invest Rs 2 lakh crore, with Rs 1 lakh crore allocated for establishing 10 gigawatts of renewable energy capacity, a green ammonia plant, and offshore wind energy projects by 2030.
9.Lay's announces Mahendra Singh Dhoni as Brand Ambassador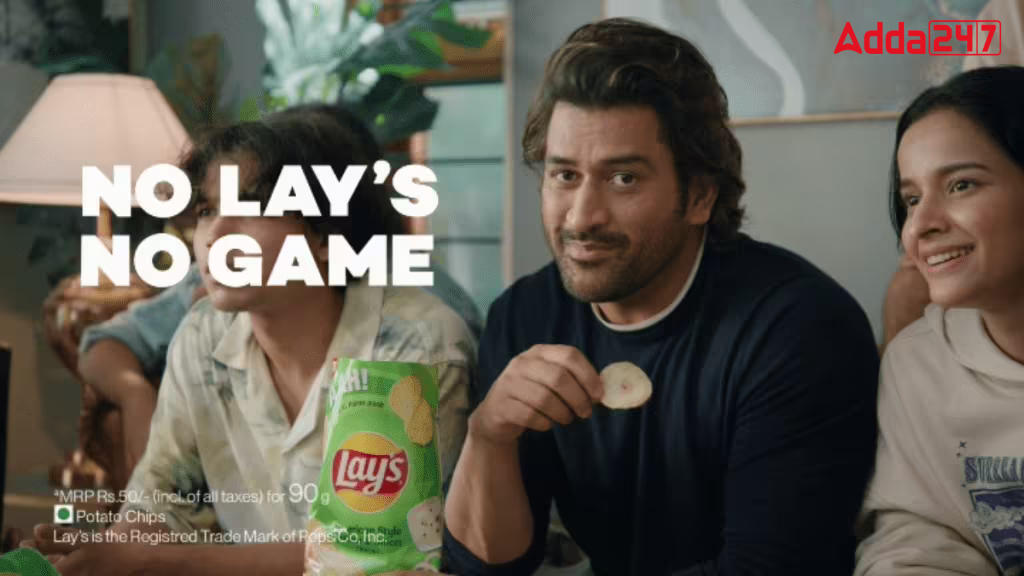 Lay's announces cricketer Mahendra Singh Dhoni as its brand ambassador, starring in a campaign – 'No Lay's, No Game.' Lay's is set to introduce the 'No Lay's No Game' campaign to the Indian audience, globally acclaimed for its association with sports tournaments.
As Dhoni knocks on different doors, he receives a series of reactions, ranging from astonishment to exhilaration and even searches for Lay's. The TVC encapsulates the blend of the sports-watching experience, Lay's, and fan enjoyment, culminating in the resounding message, 'No Lay's, No Game.'
Banking News
10.MeitY urges RBI to design more detailed KYC to ensure traceability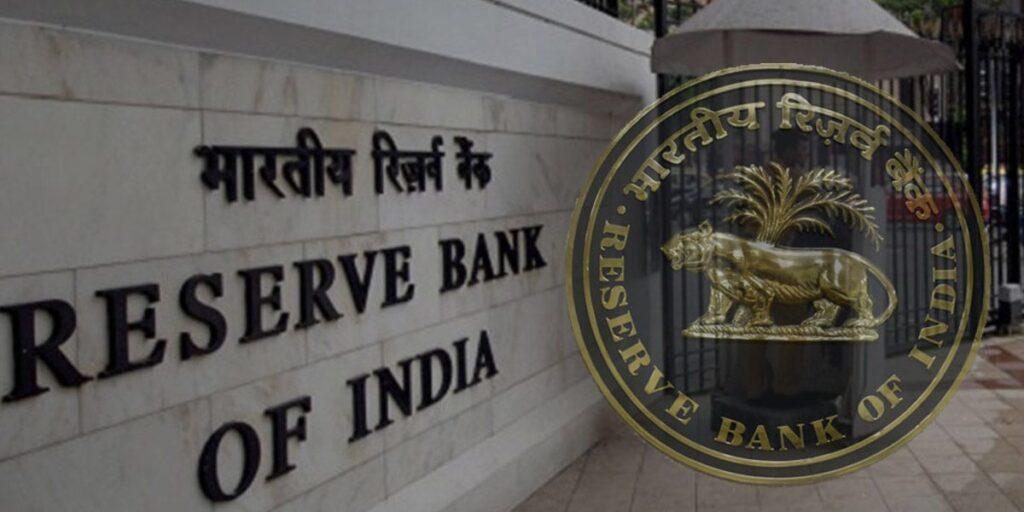 Illegal instant loan apps have become a significant problem in India, leading to financial scams and even driving some victims to suicide. These apps offer quick money but compromise users' privacy and security. To address this, the Ministry of Electronics and Information Technology (MeitY) in India has proposed a solution.
MeitY discussed the issue with the Reserve Bank of India (RBI) and the Department of Financial Services (DFS) to find a solution. MeitY suggested creating a detailed KYC (Know Your Customer) process called KYDFA (Know Your Digital Finance App) for companies. This is similar to the KYC process for bank accounts.
KYDFA ensures only legitimate financial apps, following the law, can use the Indian banking system. It helps trace illegal apps and take legal action against them. KYDFA will establish traceability, helping authorities track the origin of illegal apps for legal actions.
Economy News
11.India to surpass Japan in 2030 to become 2nd largest economy of Asia, says S&P Global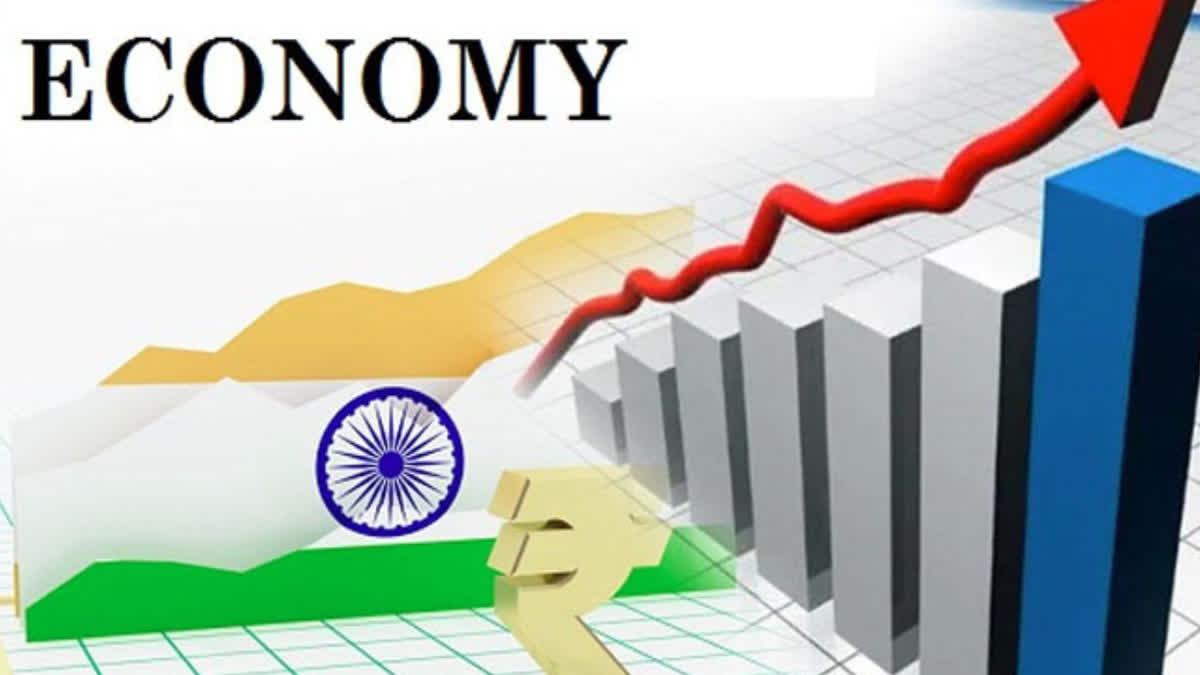 By 2030, India's Gross Domestic Product (GDP) is predicted to reach a whopping $7.3 trillion, making it the second-largest economy in the Asia-Pacific region, just after China.
India's GDP, when measured in United States dollars (USD), is predicted to jump from $3.5 trillion in 2022 to $7.3 trillion by 2030. This rapid expansion will make India's economy second only to China in the Asia-Pacific region.
In 2021 and 2022, India experienced rapid economic growth. In 2023, the strong growth trend continued, with the GDP expanding by 7.8% year-on-year from April to June. This growth remains impressive despite the high comparison base established by the GDP growth of 13.1% in the same quarter in 2022.
Important Days News
12.World Development Information Day 2023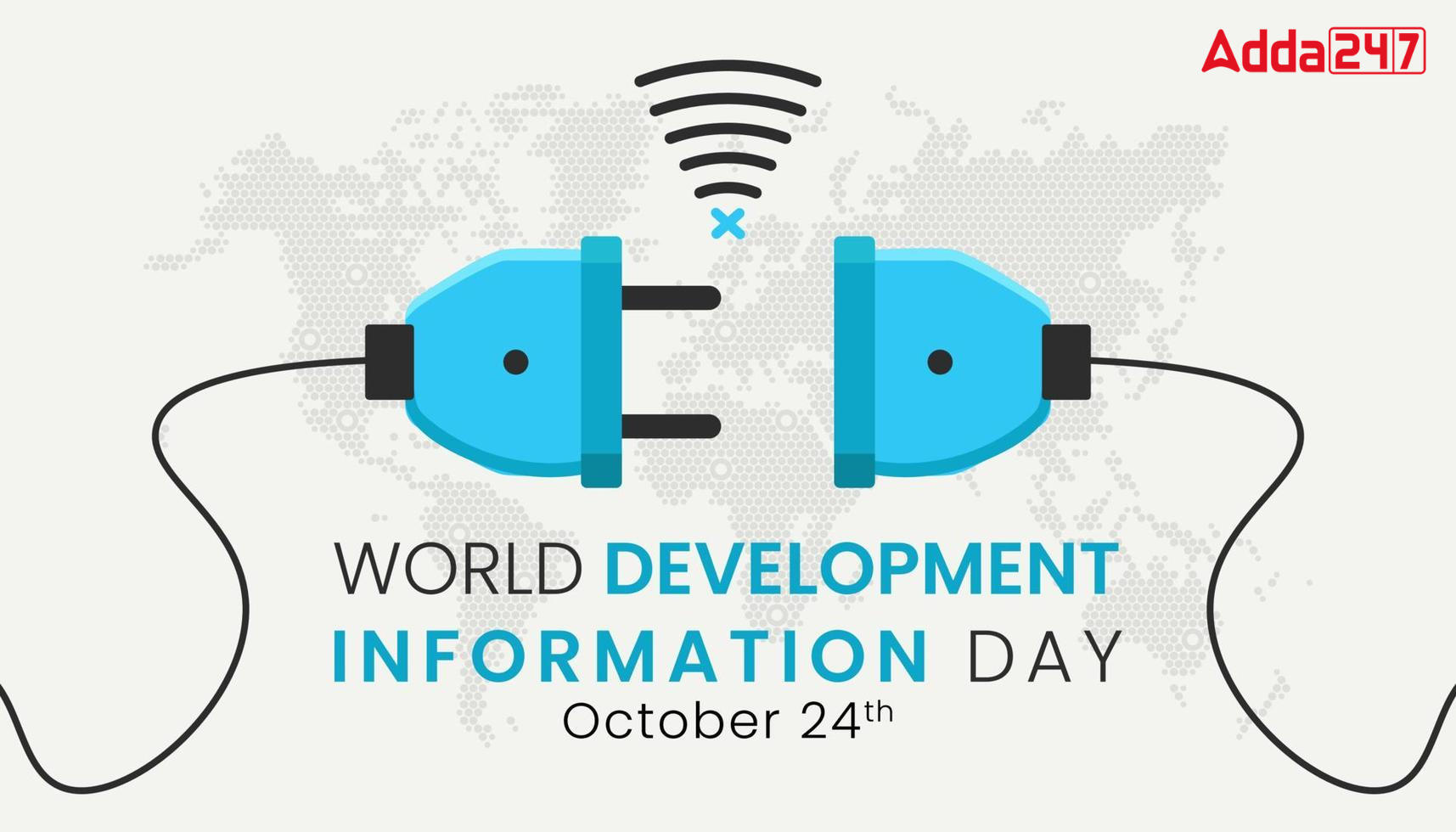 World Development Information Day, celebrated on October 24th each year by the United Nations, serves as a platform to draw attention to pressing global development issues and the critical need for enhanced international cooperation to address them.
Established in 1972, this day is dedicated to promoting the effective dissemination of information and mobilizing public opinion, particularly among the youth, to foster greater awareness of development challenges. It coincides with United Nations Day.
During a conference by United Nations General Assembly, a proposal was put forth to reduce conflicts between nations through the use of information technology and by seeking public opinion. This proposal culminated in the passing of a resolution on December 19, 1972. As of October 24, 1973, the world has observed World Development Information Day.
13.Global Media and Information Literacy Week 2023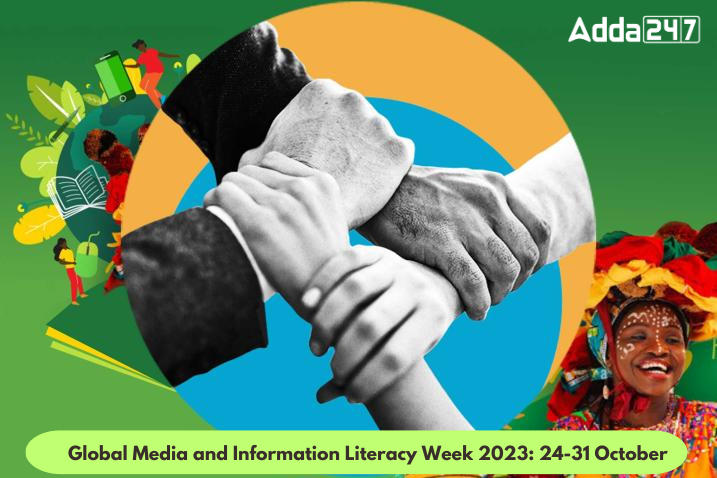 Global Media and Information Literacy Week, observed from October 24 to 31 every year, is an event of great importance in the realm of information and media literacy. It serves as an occasion for reflection, celebration, and international collaboration on this critical topic.
The theme for Global Media and Information Literacy Week 2023 is "Media and Information Literacy in Digital Spaces: A Collective Global Agenda." This theme underscores the growing importance of digital literacy in a world where information is increasingly disseminated through digital channels.
14.UN Disarmament Week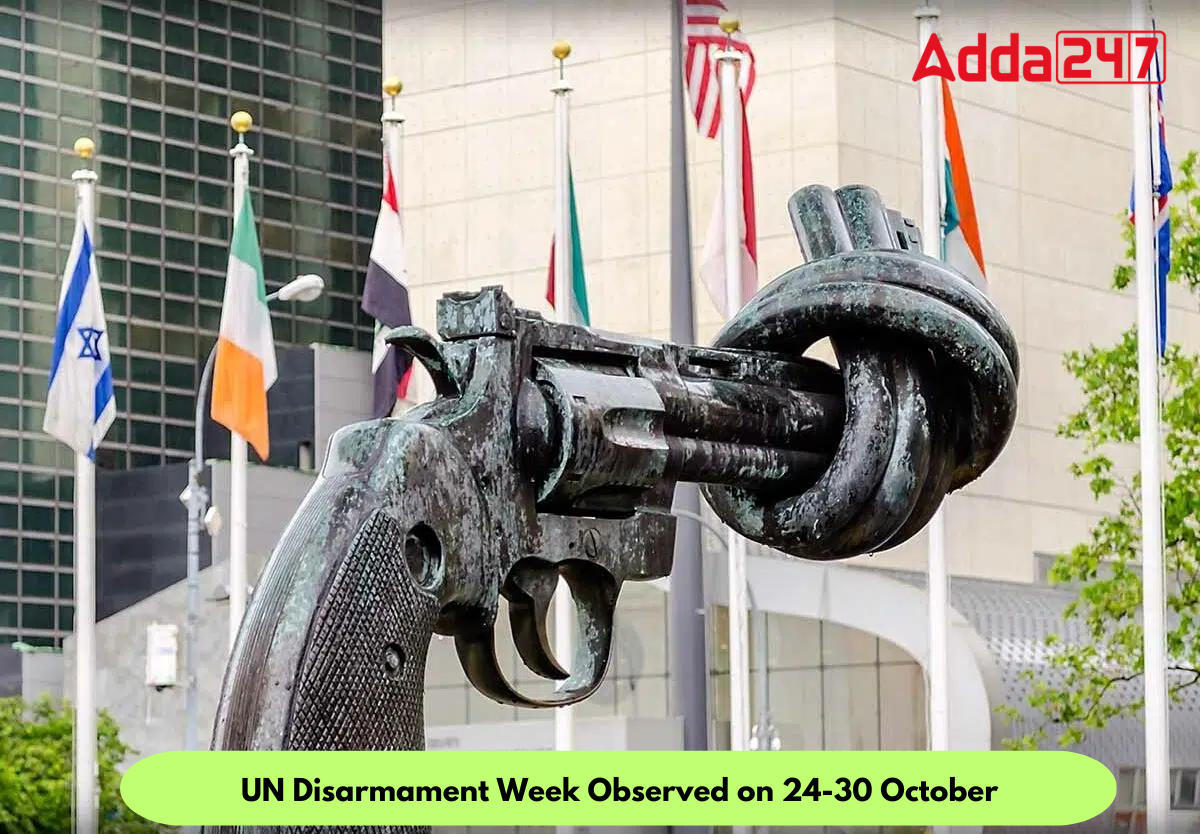 UN Disarmament Week, celebrated on October 24 to 30, 2023, is an annual event organized by the United Nations Office for Disarmament Affairs (UNODA). It plays a vital role in raising awareness of the significance of disarmament and advocating for the elimination of nuclear weapons and other weapons of mass destruction.
Disarmament is essential for achieving global peace and security. The presence of nuclear weapons and other weapons of mass destruction poses a severe threat to humanity, making their elimination a necessity for creating a safer world for all.
In 1978, the General Assembly's special session on disarmament called for the establishment of a week-long observance starting on October 24, the anniversary of the United Nations' founding. This initiative aimed to promote awareness and understanding of disarmament issues.
Awards News
15.US President Biden Honors Indian-American Scientists with National Medal for Technology & Innovation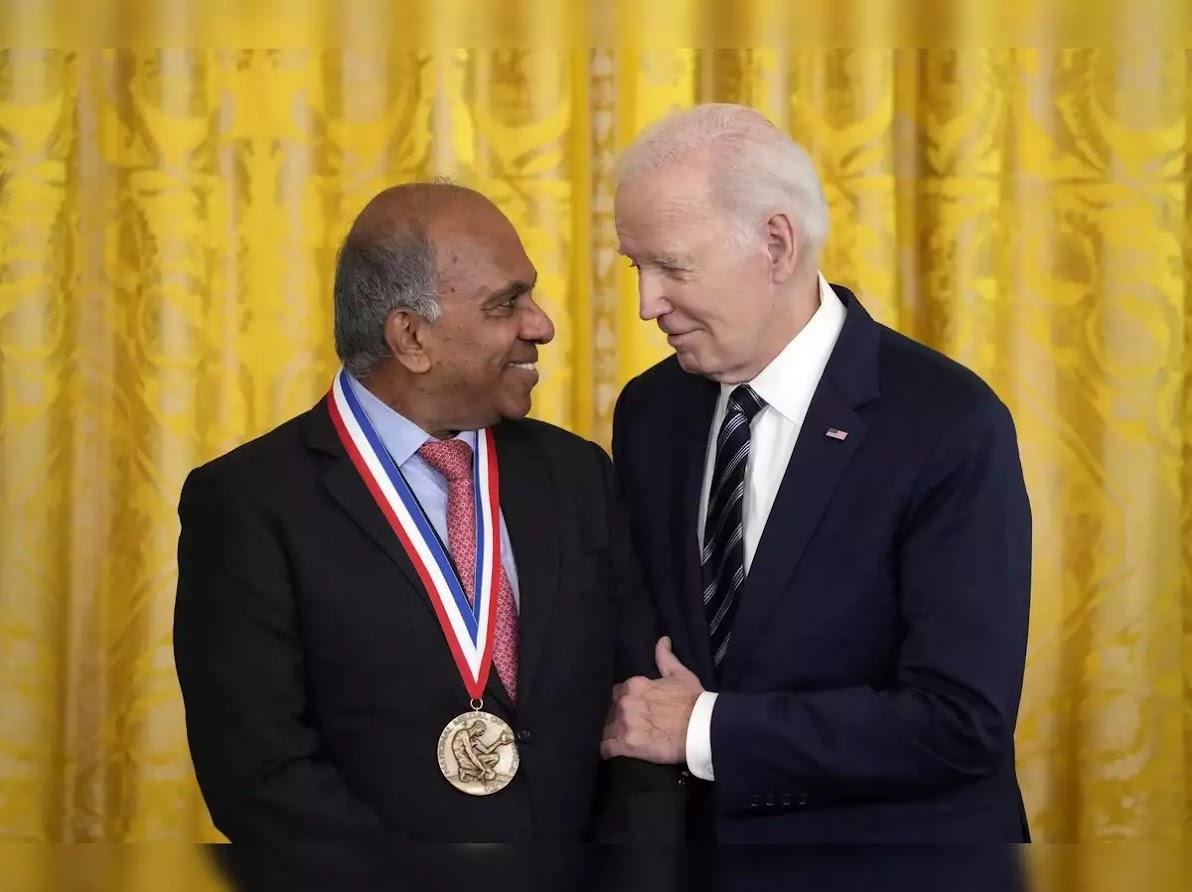 US President Joe Biden recently awarded the prestigious White House National Medal for Technology and Innovation and the National Medal of Science to Ashok Gadgil and Subra Suresh, respectively, in recognition of their groundbreaking work that has not only advanced scientific knowledge but also improved the quality of life for countless individuals.
Ashok Gadgil, a Distinguished Professor Emeritus of Civil and Environmental Engineering at UC Berkeley, was honored with the White House National Medal for Technology and Innovation. Gadgil has dedicated his career to developing cost-effective solutions to some of the world's most persistent problems, particularly in developing regions.
Subra Suresh, a professor at large at Brown University's School of Engineering, was awarded the National Medal of Science, the highest honor bestowed upon scientists in the United States. Suresh's illustrious career has been marked by pioneering research across various domains, including engineering, physical sciences, and life sciences.
Ranks & Reports News
16.Mumbai second most polluted major global city as air quality worsens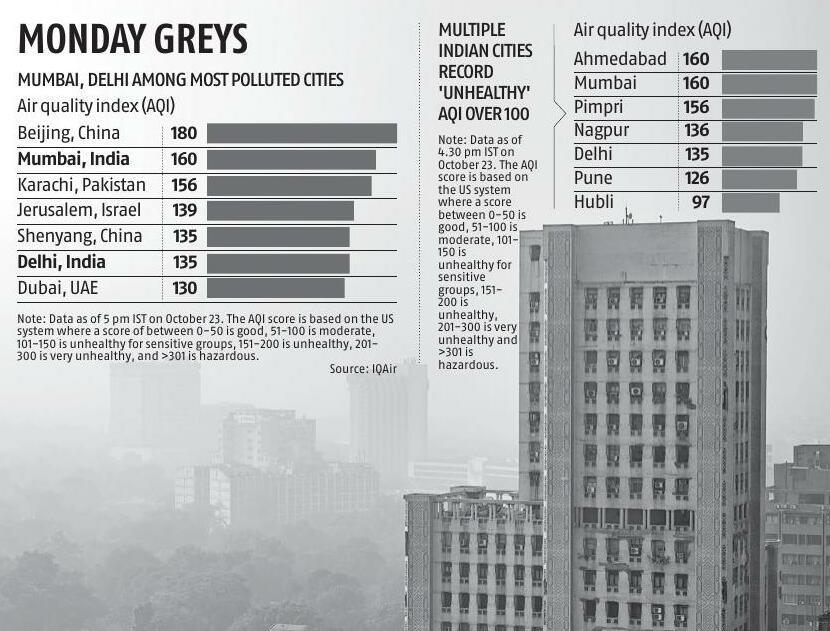 India is grappling with severe air pollution issues, with Mumbai ranking as the second most polluted city according to IQAir, a leading air quality measurement company. Delhi, the capital, also faces significant air quality challenges, ranking sixth globally. The air quality index (AQI) measures pollution levels, indicating the health risks associated with breathing the air
Mumbai's AQI reached 160, far surpassing the safe limit, with fine particulate matter (PM2.5) concentration being 14.7 times higher than the World Health Organization's guidelines. Delhi, too, experienced dangerous pollution levels, exceeding the guidelines by 9.8 times.
A study published in The Lancet revealed that around 1.6 million deaths in India in 2019 were attributed to air pollution. The economic toll was staggering, amounting to billions of dollars in losses, with premature deaths accounting for $28.8 billion and morbidity adding $8 billion to the burden.
Agreements News
17.QatarEnergy and Italy's Eni Ink 27-Year Natural Gas Deal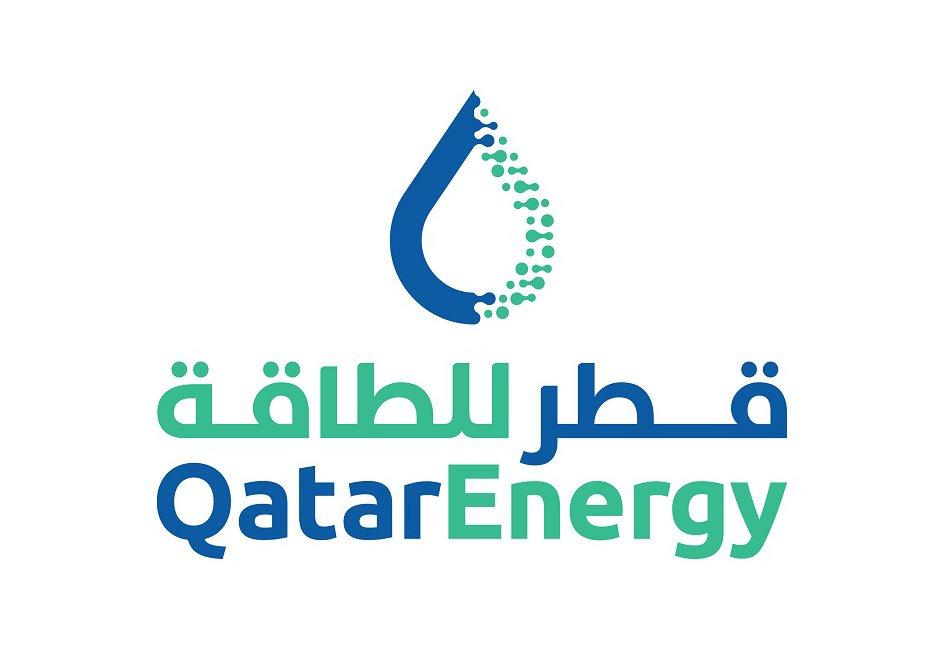 State-owned QatarEnergy recently announced a significant development in its efforts to expand its presence in the European gas market. The company has entered into a long-term agreement with Italy's Eni to supply liquefied natural gas (LNG) for a period of 27 years.
Affiliates of QatarEnergy and Eni have finalized a long-term sale and purchase agreement for the supply of up to 1 million tons per year (mtpa) of LNG. This gas will be sourced from Qatar's North Field expansion project and delivered to the Floating Storage and Regasification Unit (FSRU) Italia, located in the port of Piombino in Tuscany, Italy. This operation is scheduled to begin in 2026.
Over the past two weeks, QatarEnergy has been actively strengthening its European gas supply portfolio. In addition to the deal with Italy's Eni, QatarEnergy has signed 27-year agreements with Shell and TotalEnergies, both of which are considered the company's largest and longest European gas supply contracts to date. This marks a significant shift in Qatar's LNG export strategy, which traditionally favored Asian markets.
Appointments News
18.Air Marshal Sadhna Saxena Nair takes charge as DG Hospital Services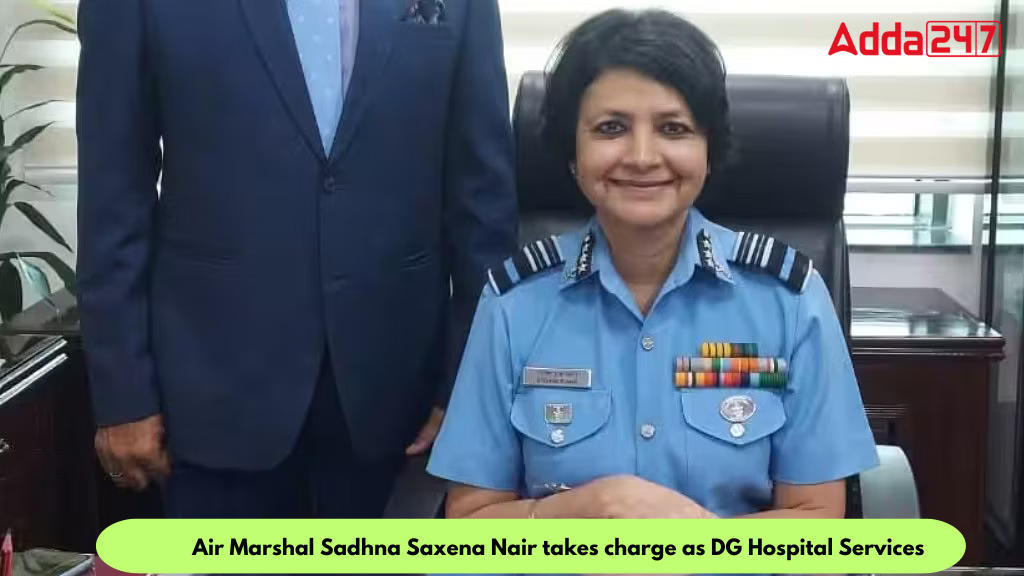 Air Marshal Sadhna S Nair has taken on the distinguished role of Director General Hospital Services (Armed Forces), marking a significant milestone in the Indian military. Notably, she is the first woman to hold this esteemed position upon her promotion to the rank of Air Marshal.
Before her historic appointment, Air Marshal Sadhna S Nair held the vital position of Principal Medical Officer (PMO) at HQ Training Command (Air Force), situated in Bangalore.
A graduate from the Armed Forces Medical College in Pune, she was commissioned into the Indian Air Force in December 1985. Her dedication to education and professional growth is evident in her possession of a Post Graduate degree in Family Medicine, a testament to her commitment to providing high-quality medical care.
19.Chetan Bhagat Appointed Brand Ambassador For Edtech startup, Henry Harvin Education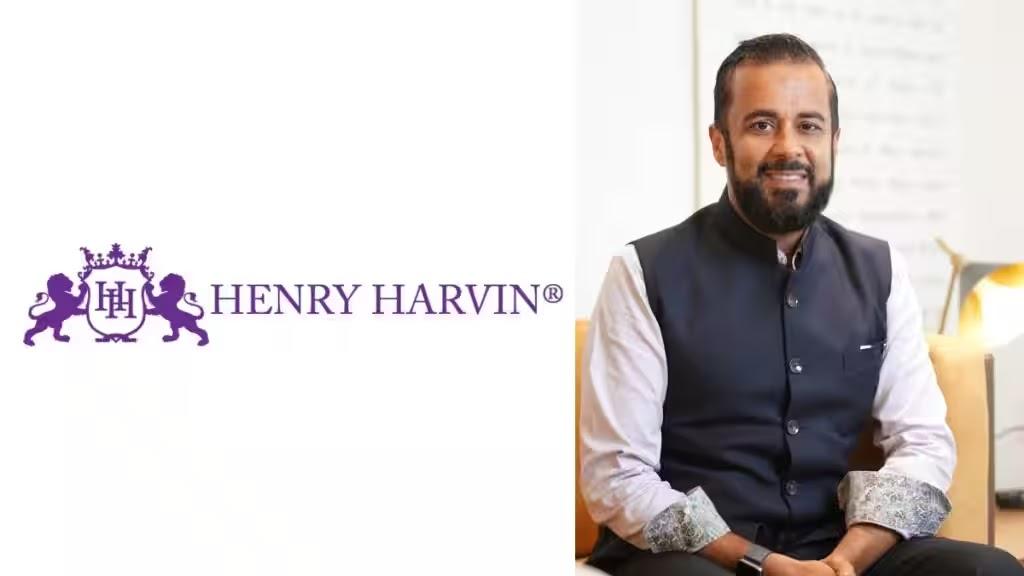 In a significant move, Edtech startup Henry Harvin Education (HHE) recently announced acclaimed author and speaker Chetan Bhagat as its Brand Ambassador. This partnership represents a shared vision and commitment to empowering the youth of India.
Henry Harvin Education stands as a prominent provider of training and advisory services, marking its inception in July 2013. With a global presence spanning over 11+ cities, the company boasts a dedicated team of over 400 employees and collaborates with a network of 650+ consultants.
The core pillars of Henry Harvin's business encompass an array of offerings, including comprehensive training solutions tailored for individuals, corporates, and educational institutions. Their expertise also extends to advisory services, staffing solutions, and a selection of educational resources and books.
With Chetan Bhagat as their brand ambassador, Henry Harvin Education is poised to reach new heights in their endeavor to provide quality education and empowerment to individuals, especially the youth of India.
Sports News
20.India's Unnati Hooda wins Abu Dhabi Masters 2023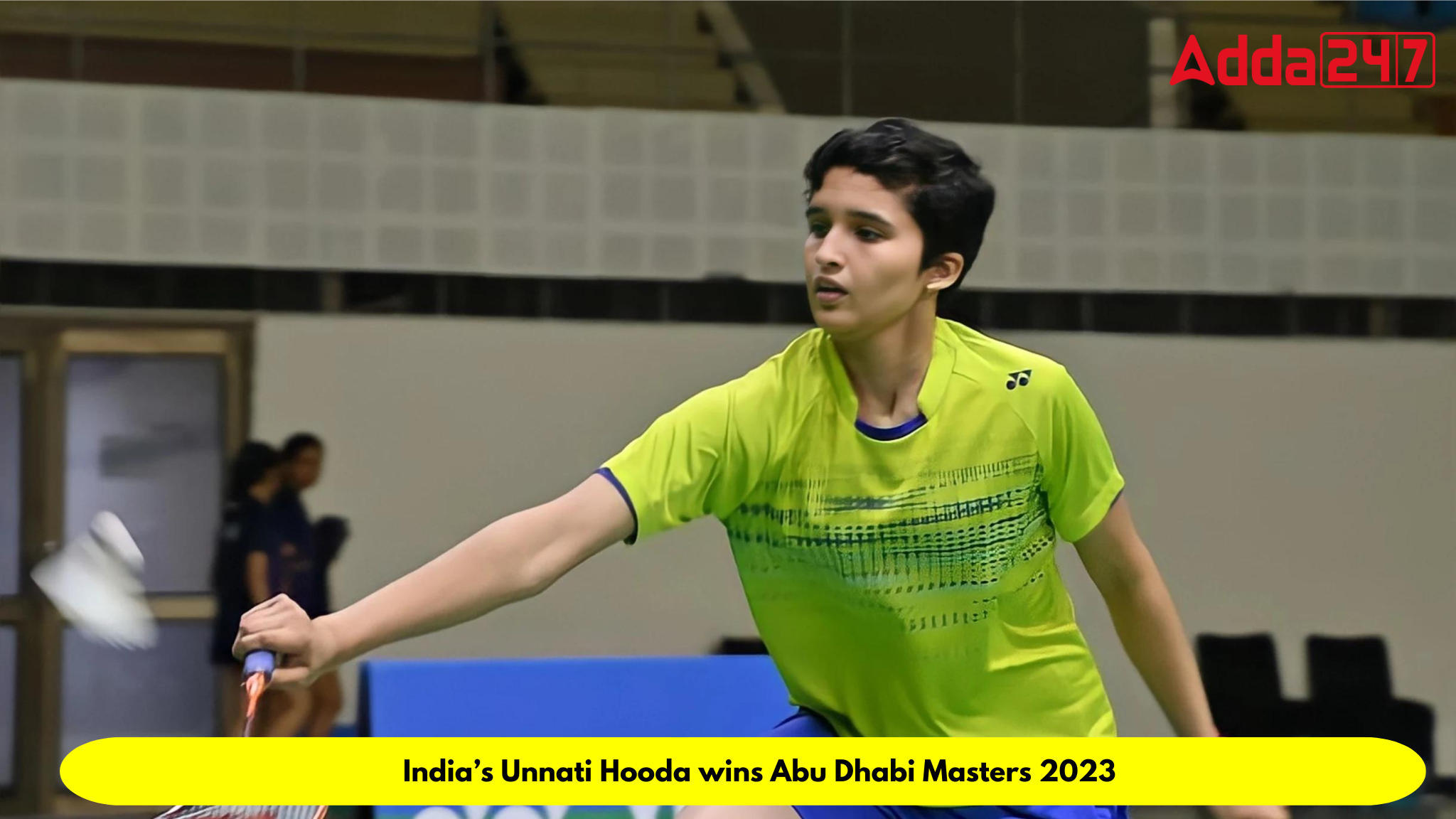 In a thrilling showdown at the Abu Dhabi Masters 2023, young Indian badminton talent Unnati Hooda emerged as the champion in the women's singles event. This remarkable win marks her second BWF Super 100 World Tour title, further solidifying her reputation as a rising star in the sport.
In the final match held at the ADNEC Marina Hall in the UAE capital, 16-year-old Unnati Hooda went head-to-head with 20-year-old Samiya Imad Farooqui. In an intense battle that lasted for 40 minutes, Hooda ultimately defeated Farooqui with a scoreline of 21-16, 22-20.
Unnati Hooda's journey to this significant victory is noteworthy. Last year, she made history by becoming the youngest Indian to win a BWF tournament at the Odisha Open, where she also defeated Samiya Imad Farooqui, this time in the quarter-finals.
Science & Technology News
21.Skyroot Aerospace unveils Vikram-1 rocket, scheduled for full launch next year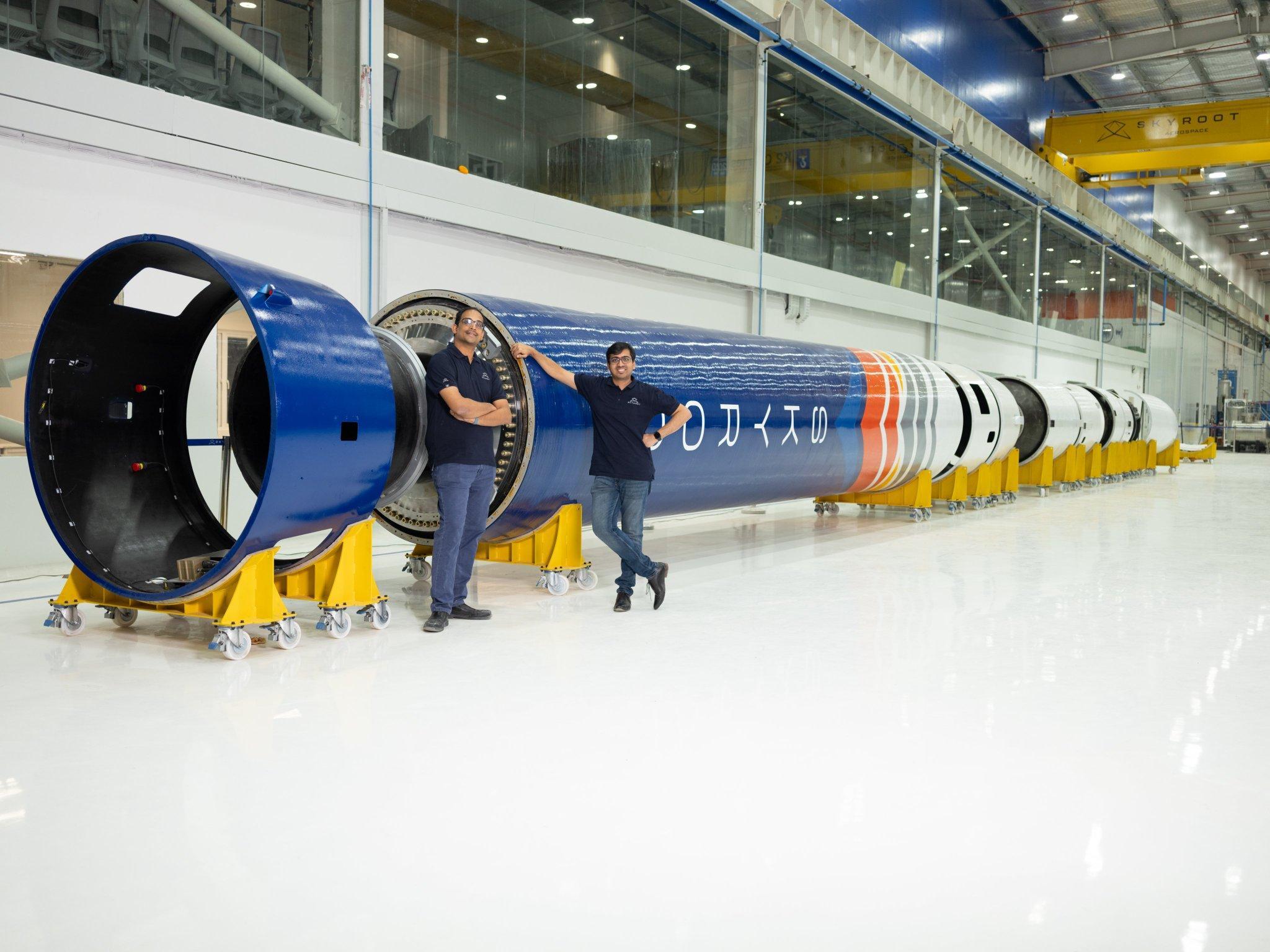 Dr. Jitendra Singh, the Union Minister of Science and Technology, unveiled Skyroot's Vikram-1 orbital rocket in Hyderabad on Tuesday, October 24th. Dr. Singh also inaugurated Skyroot Aerospace's new global headquarters in Hyderabad, named MAX-Q.
Skyroot's Vikram-1 is described as a "technologically advanced, multi-stage launch vehicle with a payload capacity of approximately 300 Kg to Low Earth Orbit. It is an all-carbon-fiber-bodied rocket equipped with 3D printed liquid engines.
MAX-Q is described as "the country's largest private rocket development facility under a single roof." MAX-Q is equipped with state-of-the-art infrastructure, encompassing integrated design, manufacturing, and testing facilities for space launch vehicles.
Obituaries News
22.First Black Action Hero, Richard Roundtree Passed Away At 81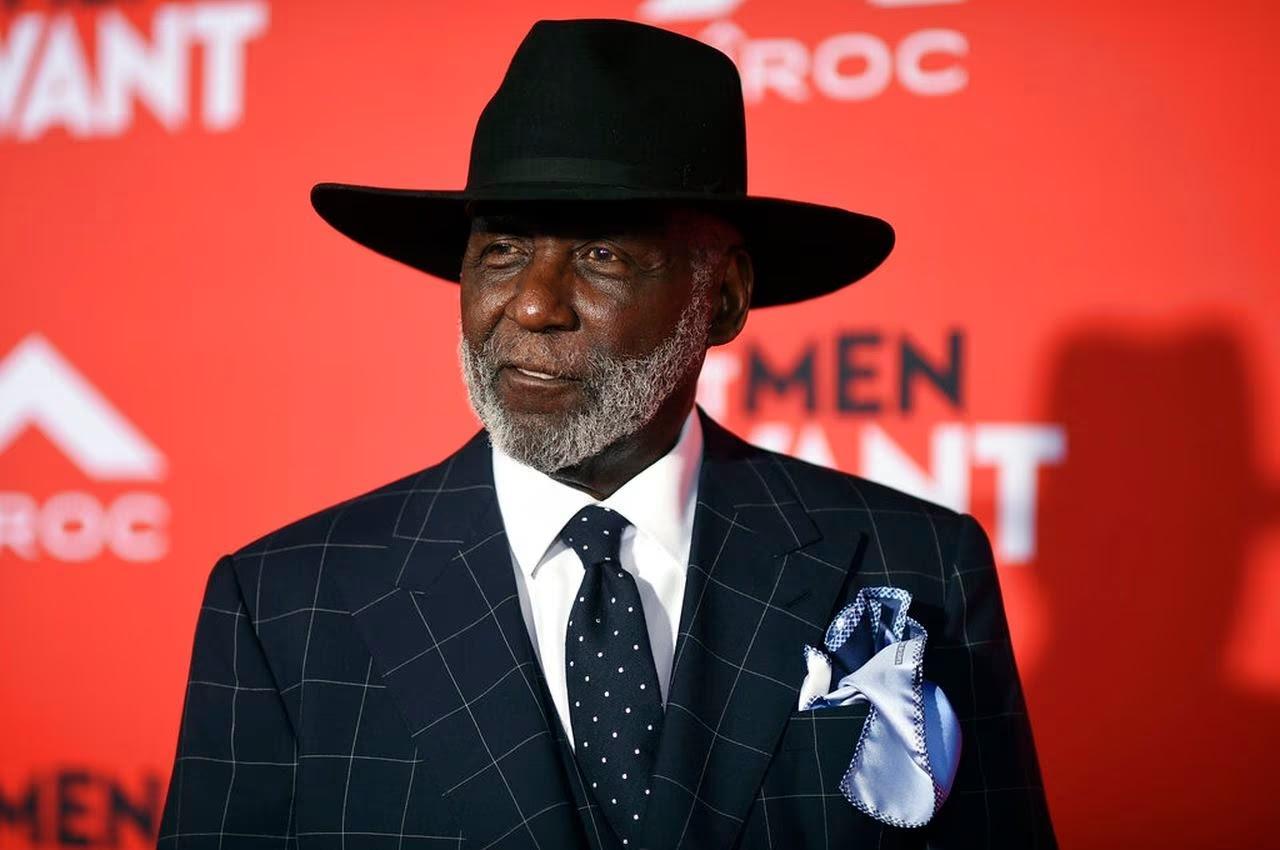 Richard Roundtree, the iconic actor who redefined African American masculinity in the movies with his groundbreaking portrayal of the title role in "Shaft," passed away on Tuesday at his Los Angeles home at the age of 81 due to pancreatic cancer. He was also recognized as the "first black action hero."
Roundtree's name remains closely associated with the 1970s, but he continued to work actively for the next four decades, appearing in numerous TV series and films. He demonstrated his versatility as an actor in various roles, showcasing his talent and adaptability.
In 2011, he secured the African-American Film Critics Association award, while in 1994, he claimed the MTV Movie + TV Award for his role in "Shaft." Additionally, he earned a nomination for the Golden Globe Awards in 1972 and was recognized at the Soap Opera Digest Awards, among other accolades.
Miscellaneous News
23.Cyclone 'Hamoon' Weakens into Deep Depression Over Bangladesh and Mizoram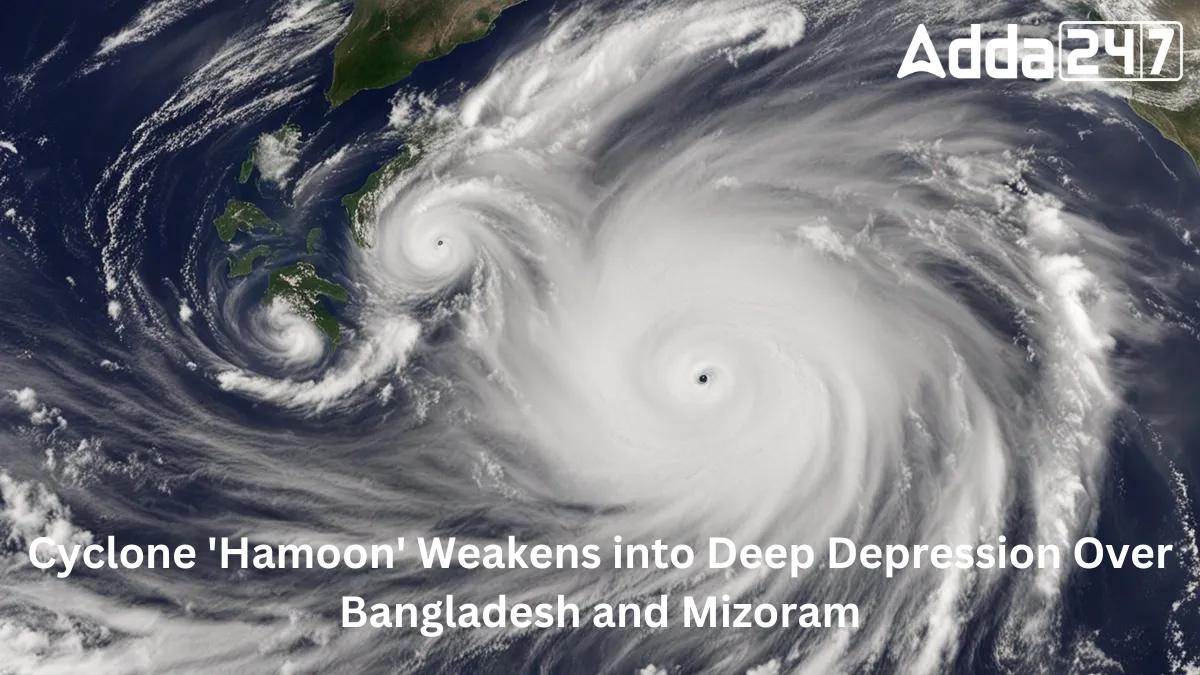 Cyclone Hamoon, a severe weather phenomenon, struck the southeastern coast of Bangladesh on the 25th October 2023, causing widespread concern and necessitating the evacuation of thousands of people.
Cyclone 'Hamoon' was named by Iran. 'Hamoon' is a Persian term signifying temporary desert lakes and marshlands that naturally form in region near the Helmand basin. These areas serve as seasonal water reservoirs.
As of 25th October, 'Hamoon' was located approximately 40 kilometers east-southeast of Chittagong, Bangladesh. The storm is characterized by strong winds with speeds ranging between 80 to 90 kilometers per hour, gusting up to 100 kilometers per hour. This powerful cyclone has posed a significant threat to the region.
The IMD predicts that 'Hamoon' will continue its path in a north-eastern direction. Over the next six hours, it is expected to weaken into a deep depression, subsequently becoming a depression in the following six hours. While the intensity is expected to decrease, the impact on the affected areas is still a concern.
Important Current Affairs of 25 October 2023
Get all the International, National, Sports, Economy, latest schemes and appointments and current affairs updates with Adda247 Headlines of the day. Adda247 headlines of the day brings you the best accumulation of the daily updates. Stay updated with us!