Dear Aspirants,
The General Awareness Section of Banking Exams covers numerous sections in it like Banking Awareness, Static GK, and Current Affairs. But the most important thing that you might have noticed is that both the
Banking Awareness and Static Awareness questions asked in the General Awareness Section are based on Current Affairs only.
The questions on Static and Banking Awareness are related to the countries, events or anything that has been in news for a while.
Here is the Daily GK Update to get you acquainted with the top events that made the headlines today!!
1. PM Modi UP Visit: 6th International Rice Research Institute Inaugurated
i. Prime Minister Narendra Modi visited Varanasi and Ghazipur in Uttar Pradesh. During the visit, he laid the foundation stone of medical College in Ghazipur in the presence of Chief Minister Yogi Adityanath.
ii. The PM also dedicated the 6th International Rice Research Institute (IRRI), South Asia Regional Center (ISARC) to the nation. The Institute is built at the campus of National Seed Research and Training Center (NSRTC) in Varanasi.
iii. The One District, One Product Regional Summit was held at Deendayal Hastakala Sankul (Trade Facilitation Centre & Crafts Museum) in Varanasi.
Static/Current Takeaways Important For IBPS Clerk Mains Exam 2018:
Ram Naik is the present Governor of Uttar Pradesh.
2. Cabinet Approves Amendment in POSCO Act, 2012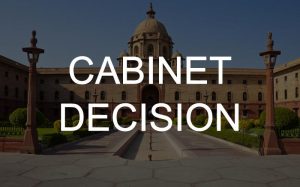 i. The Union Cabinet approved amendments to the Protection of Children from Sexual Offences (POCSO) Act, 2012. The changes prescribe stringent punishment, including the death penalty for aggravated penetrative sexual assault of children.
ii. Further, hefty fine would be imposed for not deleting, not destroying child pornographic material or not reporting child pornography. Attempt to inject hormones in children to make them major has been made an aggravated offence under Section 9 of the POCSO Act.
Static/Current Takeaways Important For IBPS Clerk Mains Exam 2018:
Ravi Shankar Prasad is the present Minister of Law and Justice in India.
3. 42nd Indian Social Science Congress Inaugurated in Odisha
i. The 42nd Indian Social Science Congress was inaugurated by Manipur governor Dr Najma Heptulla at KIIT University campus in Bhubaneswar, Odisha.
ii. The theme of the Congress was 'Human Future in Digital Era.'
4. Centre Declares Khalistan Liberation Force Banned Organisation
i. The Union government declared the Khalistan Liberation Force (KLF) a banned organization.
ii. A Home Ministry order stated the decision was taken under the Unlawful Activities (Prevention) Act 1967 for the outfit's alleged involvement in the killing of innocent people and police officers and several bombings on civilian targets in India.
Static/Current Takeaways Important For IBPS Clerk Mains Exam 2018:
As per the MHA notification, KLF was founded in 1986 by Aroor Singh and Sukhvinder Singh Babbar with "the objective of establishing an independent state of Khalistan by secession of the state of Punjab from the Republic of India through violent means".
International News
5. US Adventurer Completes 1st Unaided Solo Trek Across Antarctica
i. A 33-year-old man Colin O'Brady from the United States has become the first person to complete a solo trek across Antarctica without any assistance.
ii. He finished the 1,500km journey across the frozen continent in 54 days, lugging his supplies on a sledge as he skied in bone-chilling temperatures from north to south.
Banking News



6. RBI Allows SIDBI To Use Existing Rs1000-crore Corpus for Lending To MFIs
i. India's institutional framework to support microfinance would get a boost with Reserve Bank of India clearing a proposal to dig in an existing Rs 1000-crore corpus for funding microlenders. Small Industries Development Bank of India (SIDBI) had kept this money for some other purposes and had recently sought RBI's approval for using it for the microfinance sector.
ii. The development bank will now use the money to offer soft loans to MFIs on a condition that end borrowers should get loans at 15-17% rate, which is significantly lower than the prevailing 20-22% market rate.
Static/Current Takeaways Important For IBPS Clerk Mains Exam 2018:
Mohammad Mustafa is the present CMD of SIDBI.
SIDBI Headquarters in Lucknow.
SIDBI was set up on 2nd April 1990 under an Act of Indian Parliament.
7. ICICI Topped List Of Banks Penalising Staff For Fraud in 2015-2017: RBI data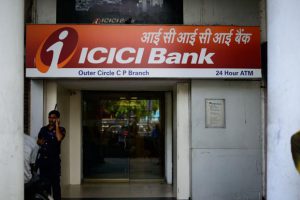 i. According to data furnished by the Reserve Bank of India, between 2015 and 2017, private lender ICICI Bank penalized the highest number of employees for defrauding bank assets in the last three year out of 60 scheduled commercial banks operating in India.
ii. It is followed by State Bank of India and Punjab National Bank. In all, banks took action against a staggering 13,949 officials, of which 16%, or 2,236, belonged to ICICI.
Static/Current Takeaways Important For IBPS Clerk Mains Exam 2018:
ICICI Bank stands for Industrial Credit and Investment Corporation of India.
Headquarters of ICICI Bank: Mumbai.
ICICI Bank board has appointed ICICI Prudential Life Insurance CEO Sandeep Bakhshi as whole-time director and chief operating officer (COO
8. Government Infuses Rs 2159 Crore in United Bank of India
i. State-owned United Bank of India announced that the government has decided to infuse Rs 2,159 crore in the bank as part of Rs 28,615 crore capital infusion to be done in about half a dozen banks.
ii. The government has decided to pump Rs 28,615 crore into seven public sector banks (PSBs) through recapitalization bonds soon. Out of these seven PSBs, Bank of India is likely to get the highest amount of Rs 10,086 crore.
Static/Current Takeaways Important For IBPS Clerk Mains Exam 2018:
The government had earlier announced an infusion of Rs 65,000 crore in PSBs in 2018-19, of which Rs 23,000 crore has already been disbursed, while Rs 42,000 crore is remaining.
9. RBI Launches Survey To Capture Retail Payment Habits In 6 Cities
i. The Reserve Bank of India (RBI) will capture the payment habits of individuals in six cities Mumbai, Delhi, Kolkata, Chennai, Bengaluru and Guwahati. For the purpose, the central bank has launched a 'Survey on Retail Payment Habits of Individuals (SRPHi)'.
ii. According to RBI release, the survey will cover a sample of 6,000 individuals from various socio-economic backgrounds across six cities. Sigma Research & Consulting Pvt Ltd has been engaged to conduct the fieldwork of the survey on behalf of the RBI.
Static/Current Takeaways Important For IBPS Clerk Mains Exam 2018:
RBI 25th Governor: Shaktikanta Das, Headquarters: Mumbai, Founded: 1 April 1935, Kolkata.
Awards



10. Luka Modric Wins Balkan Athlete of The Year Award 2018
i. Croatia captain Luka Modric was named Balkan Athlete of the Year, becoming only the second soccer player to scoop the prize after Bulgaria's former European Footballer of the Year Hristo Stoichkov in 1994.
ii. Ballon d'Or winner Modric won the Champions League and the FIFA Club World Cup with his Spanish club Real Madrid as well as being instrumental in helping Croatia reach the World Cup final in Russia.