Dear Aspirants,
The General Awareness Section of Banking Exams covers numerous sections in it like Banking Awareness, Static GK, and Current Affairs. But the most important thing that you might have noticed is that both the
Banking Awareness and Static Awareness questions asked in the General Awareness Section are based on Current Affairs only.
The questions on Static and Banking Awareness are related to the countries, events or anything that has been in news for a while.
Here is the Daily GK Update to get you acquainted with the top events that made the headlines today!!
1. PM Modi Renames 3 Islands of Andaman & Nicobar
i. Prime Minister Narendra Modi unfurled 150-feet tall tricolor to mark Netaji's hoisting of the national flag 75 years ago in Port Blair. The Prime Minister also released a commemorative stamp, its first-day cover and a Rs-75 coin on this special day.
ii. The three renamed islands of Andaman and Nicobar are:
1. Ross renamed as Netaji Subhas Chandra Bose Dweep
2. Neil renamed as Shaheed Dweep
3. Havelock renamed as Swaraj Dweep.
2. Swachh Surveksahan Award For GHMC
i. The Greater Hyderabad Municipal Corporation was awarded Best Capital City in the Solid Waste Management in the Swachh Survekshan 2018 rankings.
ii. The GHMC was also at the 27th place among 4,041 cities.
3. Centre Approves Rs 1,146.12 cr Cyclone 'Gaja' Assistance for Tamil Nadu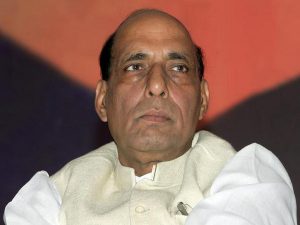 i. The High-Level Committee (HLC) chaired by Union Home Minister Rajnath Singh approved additional assistance of Rs 1,146.12 crore from the National Disaster Response Fund (NDRF) to Tamil Nadu, which was affected by cyclone 'Gaja' recently.
ii. The Central government had released assistance of Rs 353.70 crore from the State Disaster Response Fund (SDRF) as an interim relief to the state. Union Finance Minister Arun Jaitley, Union Minister for Agriculture Radha Mohan Singh and Vice Chairman of NITI Aayog Dr Rajiv Kumar are the members of the HLC.
International News
4. Sheikh Hasina Wins 3rd Consecutive Term As PM of Bangladesh
i. Prime Minister Sheikh Hasina's alliance won Bangladesh's election with a thumping majority, the country's Election Commission announced. It gave her a third straight term following a vote that the opposition rejected as rigged.
ii. The win consolidated Hasina's decade-long rule over Bangladesh. There are 300 constituencies in the country. The main opposition Bangladesh Nationalist Party (BNP), which boycotted the last poll in 2014, won just six seats.
Static/Current Takeaways Important For IBPS Clerk Mains Exam 2018:
Bangladesh Capital: Dhaka, Currency: Bangladeshi Taka.
5. Pakistan Cabinet Approves Issuance Of 'Panda Bonds' In Chinese Currency
i. Pakistan's cabinet has approved the issuance of first-ever renminbi-denominated 'Panda Bonds' to raise loans from China's capital markets, as the country moved a step forward to give the Chinese currency status at par with the US dollar.
ii. The Finance Ministry did not seek the Cabinet's nod for the size of the bond, but it expects to raise $500 million to $1 billion in various tranches.
International News



6. Sudhir Bhargava Appointed New Chief Information Commissioner
i. The government has appointed Sudhir Bhargava as Chief Information Commissioner (CIC), along with four information commissioners. Mr. Bhargava was Information Commissioner in the CIC.
ii. An alumnus of St Michael's High School in Patna and St Stephen's College in Delhi, Mr. Sinha is a 1981-batch Indian Foreign Service officer who was the High Commissioner of India in the United Kingdom.

Banking News



7. Banks Recover Rs40,400 crore From Defaulters: RBI Report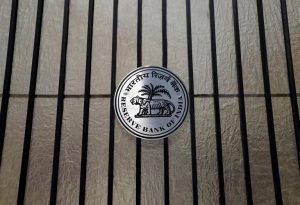 i. Banks have seen a significant improvement in recovery of stressed assets helped by the Insolvency and Bankruptcy Code (IBC) and amendments in the Securitisation and Reconstruction of Financial Assets and Enforcement of Security Interests (SARFAESI) Act, during FY18, according to the RBI data.
ii. In the fiscal ended March 2018, banks recovered Rs 40,400 crore worth of bad loans as against Rs 38,500 crore recovered in FY17. The various channels through which lenders recovered their bad loans include the Insolvency and Bankruptcy Code (IBC), SARFAESI Act, debt recovery tribunals (DRTs) and Lok Adalats.
Static/Current Takeaways Important For IBPS Clerk Mains Exam 2018:
RBI 25th Governor: Shaktikanta Das, Headquarters: Mumbai, Founded: 1 April 1935, Kolkata.
8. ESAF SFB Gets RBI Nod To Operate As Scheduled Bank
i. ESAF small finance bank has got RBI approval to operate as a scheduled bank. This makes ESAF small finance bank (SFB) the fifth scheduled bank from Kerala.
ii. ESAF microfinance institution, started in 1992, was one among the ten applicants to receive approval from RBI to start banking operations in 2016.
Static/Current Takeaways Important For IBPS Clerk Mains Exam 2018:
MD and CEO of the ESAF SFB: K Paul Thomas, Headquarters: Thrissur.
Sports News



9. 3rd Edition of Women's National Boxing Championships Begins
i. The third edition of women's national boxing championships begins in Vijayanagara, Karnataka. Country's top boxers will be vying for top honors as the tournament will be held at the JSW Sports-owned Inspire Institute of Sport.
ii. World Championship silver and bronze medallists boxers, Sonia Chahal, Lovlina Borgohain, Pinky Jangra and Nikhat Zarin will be trying to upstage one another in the race to claim the top honors.
Static/Current Takeaways Important For IBPS Clerk Mains Exam 2018:
Ajay Singh is the President of the Boxing Federation of India (BFI).
10. Smriti Mandhana Named ICC Women's Cricketer of the Year
i. India's stylish opener Smriti Mandhana has been named as the International Cricket Council (ICC) Women's Cricketer of the Year. The 22-year-old, who has also been named as the ICC Women's ODI Player of the Year, achieved the feat by giving some exceptional performances throughout the year.
ii. She is currently ranked fourth in the ICC Women's Players Rankings for ODI Batters and 10th in the ICC Women's Players Rankings for T20I Batters.
iii. Other Awards Conferred are:
Smriti Mandhana has won the Rachael Heyhoe Flint Award for the ICC Women's Cricketer of the Year.
Australia's wicketkeeper-batter Alyssa Healy voted ICC T20I Player of the Year.
England's Sophie Ecclestone named ICC Emerging Player of the Year.
Static/Current Takeaways Important For IBPS Clerk Mains Exam 2018:
The left-hand batter becomes only the second India woman player to win an ICC award after fast bowler Jhulan Goswami, who was named the ICC Women's Player of the Year in 2007.
11. Book 'Early Indians: The Story of Our Ancestors and Where We Came From' By Tony Joseph Released
i. The book titled "Early Indians: The Story of Our Ancestors and Where We Came From" written by Tony Joseph was released.
ii. The book talks about the migration of the First Indians also known as 'Aryans' who arrived here 65,000 years ago.
12. Veteran Filmmaker Mrinal Sen Passes Away
i. Legendary filmmaker Mrinal Sen passed away at the age of 95 in Kolkata. He was a Padma Bhushan and Dada Saheb Phalke awardee.
ii. A recipient of 12 international film awards including Cannes Film Festival, Mrinal Sen was also a member of the Indian People's Theatre Association.


13. Norman Gimbel, Grammy and Oscar Winning Lyricist Passes Away
i. Norman Gimbel, the Oscar and Grammy-winning lyricist, has passed away at the age of 91. Gimbel's work included Killing Me Softly With His Song – recorded by Roberta Flack, the Fugees and others – and the theme to TV series Happy Days.
ii. Norman Gimbel was born in Brooklyn. In 1984 Gimbel was inducted into the Songwriters Hall of Fame.