Dear Aspirants,
The General Awareness Section of Banking Exams covers numerous sections in it like Banking Awareness, Static GK, and Current Affairs. But the most important thing that you might have noticed is that both the
Banking Awareness and Static Awareness questions asked in the General Awareness Section are based on Current Affairs only.
The questions on Static and Banking Awareness are related to the countries, events or anything that has been in news for a while.
Here is the Daily GK Update to get you acquainted with the top events that made the headlines today!!
National News
1. India re-elected as member of ITU council till 2022
i. India has been elected as a member of the International Telecommunications Union-ITU Council for another four-year term from 2019 to 2022. The elections to the Council were held during the ongoing ITU Plenipotentiary Conference 2018 at Dubai.
ii. India secured 165 votes and ranked third among the 13 countries elected to the council from the Asia-Australasia region, and eighth among the 48 countries elected to the council globally. The ITU has 193 member states who elect representatives to the Council.
2. IFFI to commence in Goa from November 20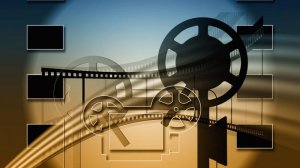 i. The 49th International Film Festival of India, IFFI 2018 will be held in Goa from 20th to 28th of November. The festival will showcase 212 films from over 68 countries which reflects the diversity of taste. International Competition section has 15 films out of which three are Indian.
ii. Malayalam film Olu will be the opening film at the Film Festival. While in the Non-Feature film category Marathi film Kharvas will be the opening film.
3. Lucknow Stadium Renamed After Atal Bihari Vajpayee
i. The newly-built Ekana International Stadium of Lucknow was renamed after former Prime Minister Atal Bihari Vajpayee. The stadium will now be known as 'Bharat Ratna Atal Bihari Vajpayee International Cricket Stadium'.
ii The stadium was renamed just ahead of the first-ever international cricket match – the T20 International between India and West Indies. T
4. Odisha Government Launched 'Mo Bus' Services
i. Odisha government has launched a new initiative named 'Mo Bus' services in the Bhubaneshwar ahead of the Men's Hockey World Cup. The service will be launched as a part of state government-owned Capital Region Urban Transport's (CRUT) 'City Bus Modernisation' programme. The services will be launched for the residents of Bhubaneswar, Cuttack and Puri.
ii. The buses will operate daily for 15 hours from 7 AM to 10PM on 9 routes according to the network plan finalised earlier. Following the launch, buses will be available in 10-12 min duration for commuters.
Static/Current Takeaways Important For IBPS PO Mains Exam 2018:
Odisha CM: Naveen Patnaik, Governor: Ganeshi Lal.
5. World Bank Inks $172 Million Project Agreement With Andhra Pradesh
i. The Central and Andhra Pradesh governments and the World Bank have signed the loan agreement for a $172.20 million project to enhance agricultural productivity, profitability, and climate resilience of poor and marginalized farmers in Andhra Pradesh.
ii. The projects seek to ensure that farming continues to remain a financially viable activity. The Andhra Pradesh Integrated Irrigation and Agriculture Transformation Project (APIIATP) will be implemented in rural areas largely dependent upon rain-fed agriculture.
Static/Current Takeaways Important For IBPS PO Mains Exam 2018:
Andhra Pradesh CM: N Chandrababu Naidu, Governor: ESL Narasimhan.
World Bank President: Jim Yong Kim, Headquarters: Washington, D.C., United States
6. "Notes of a Dream: The Authorized Biography of A.R. Rahman" By Krishna Trilok Launched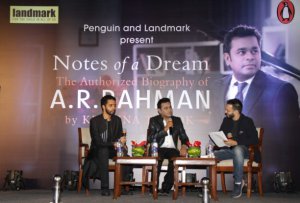 i. Oscar-winning musician A.R. Rahman, whose biography Notes of a Dream: The Authorized Biography of A.R. Rahman was launched in Mumbai says the book has been a journey for him and took him to those corners of his life which have remained candid for a long time.
ii. Written by author Krishna Trilok, the biography in association with Landmark and Penguin Random House was launched in Mumbai.

7. Anupam Kher Gets 'Distinguished Fellow' Award
i. Veteran actor Anupam Kher was honoured as a 'Distinguished Fellow' by IndiaGlobal – a leading US think-tank that works on issues concerning non-resident Indians.
ii. The actor was given a fellowship at the 3rd IndiaGlobal Summit. The event was held at the prestigious MIT Sloan School of Management in Boston and was facilitated by MIT Sloan India Business Club.