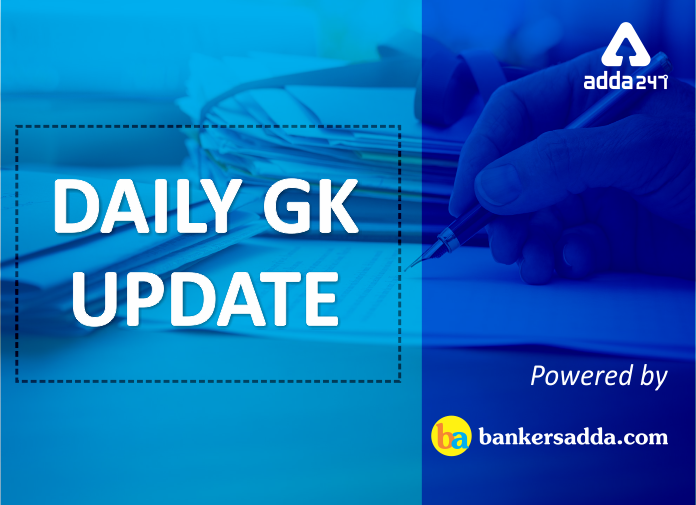 Dear Aspirants,
General awareness section is the most important part of every competitive exam, it can help you score well in the exam if you are updated with all the current news. Banking Awareness, Static GK and the current news are the parts that make the GA section complete. It is important to know what is happening in and outside of India. GK updates are incorporated with the important news that made the headlines today. It is the complete bag of the important news that held all day long. One should have complete knowledge about the banking terms, current affairs news, etc. So, here is the GK update of 7th December to help you prepare the Current affairs part. After reading this section, you can successfully attempt Current Affairs Quiz.
National News
1. GoI launched National Clean Air Programme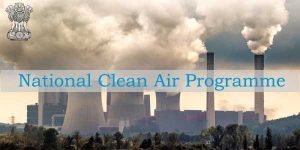 The Central Government launched the National Clean Air Programme (NCAP) as a long-term, time-bound, national-level strategy to tackle the air pollution problem across the country in a comprehensive manner.
The government is targeting to achieve 20 per cent to 30 per cent reduction in Particulate Matter PM10 and PM2.5 concentrations by 2024 keeping 2017 as the base year for the comparison of concentration.
Under NCAP, 102 non-attainment cities have been identified based on ambient air quality data for the period 2011 – 2015 and WHO report 2014 – 2018.
Static/Current Takeaways Important For IBPS SO 2019:
Minister of Environment, Forest and Climate Change: Prakash Javadekar.
State News
2. Telangana CM releases book on Kaleswaram project
Chief Minister K.Chandrasekhar Rao has released a book in Telugu on 'Kaleswaram Project — Telangana's chariot of Progress' authored by Officer on Special Duty, Irrigation to the Chief Minister, Sridhar Rao Deshpande.
The author explained in detail the efforts of Chief Minister Chandrasekhar Rao right from the conception of project and research done by using Google earth software and data of water flow from Central Water Commission in his book.
Static/Current Takeaways Important For IBPS SO 2019:
K Chandrashekhar Rao is the first and present CM of Telangana.
Hyderabadis the capital of Telangana.
3. Assam govt sets up Anti-Depredation squads
The Assam government has set up 15 Anti-Depredation Squads of the Forest department to deal with human-wildlife conflicts in the state.
The anti-depredation squads will be stationed in 15 major human-wildlife conflict districts of the state to deal with the problem and ensure the safety of both humans and animals.
The Forest Department has engaged specially trained 50 front line staff to handle conflict situations with 100 more staff to be trained in the coming days.
The anti-depredation squads will be equipped with all logistics required for mitigating the conflict.
The squads will have 12 bore pump action guns and rubber bullet ammunition.
Static/Current Takeaways Important For RRB NTPC/SSC CGL:
Assam Capital: Dispur, CM: Sarbananda Sonowal, Governor: Jagdish Mukhi.
Agreements
4. IEPFA signs MOU with Bank of Baroda for Investor Awareness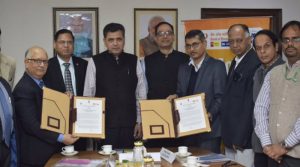 Investor Education & Protection Fund Authority (IEPFA) works under the Ministry of Corporate Affairs, has signed a Memorandum of Understanding (MOU) with Bank of Baroda (BoB) to spread customer awareness and investor education and reaching out to investors and stakeholders.
As per the agreement, 9,456 BoB branches will exhibit IEPFA posters on investor protection & 3,115 ATMs (Automated Teller Machine) and Cash Recyclers supported by self-service channels will feature digital banners on IEPFA.
Static/Current Takeaways Important For IBPS SO 2019:
Bank of Baroda (BoB) Headquarters: Vadodara, Gujarat.
Bank of Baroda (BoB) Non-Executive Chairman: Hasmukh Adhia.
Bank of Baroda (BoB): India's International Bank.
5. India-Bangladesh ties transcend strategic partnership
The ties between India and Bangladesh for transcend strategic partnership.
The multidimensional relationship between the two countries covers not only traditional areas like trade, commerce, security and border management but also new areas such as IT, space and nuclear science among others.
India is a committed development partner of Bangladesh with a credit line worth 8 billion US dollars of which 80% is earmarked for infrastructure and connectivity sector.
Static/Current Takeaways Important For RRB NTPC/SSC CGL:
India's High Commissioner to Bangladesh: Riva Ganguly Das.
Awards
6. National Florence Nightingale awards 2019
President of India conferred 36 awardees with the National Florence Nightingale Awards 2019 at an event in Vigyan Bhawan, New Delhi.
The award was given to Late Lini Sajeesh from Kozhikode, Kerala, who died while on duty caring for a Nipah (NiV) virus-infected patient in Kerala. The award was received by her spouse Sajeesh.
Other 35 awardees were Auxiliary Nurse Midwives (ANMs), Lady Health Visitors (LHVs), and nurses from different states and Union Territories (UT).
The Nurses were awarded for their enthusiasm and compassion towards their work in community health centres and hospitals and also their involvement in national health programmes like eradication of polio, malaria and HIV/AIDS.
The World Health Organization (WHO) has declared the year 2020 as the Year of Nurse and Midwife.
The year 2020 also marks the 200th birth anniversary of Florence Nightingale, after whom the awards have been named. Florence Nightingale was the founder of modern nursing and has done exemplary work in the nursing field.
The Florence Nightingale award was established in the year 1973 by the Government of India to commemorate the exemplary work done by nurses.
Static/Current Takeaways Important For RRB NTPC/SSC CGL:
May 12 is observed as the International Day of Nurses.
Appointments
7. K Vijay Kumar appointed senior security advisor in MHA
K Vijay Kumar has been appointed as a senior security advisor in the Union Home Ministry headed by Amit Shah.
The 1975 batch officer of Indian Police Service will "advise the ministry on security-related matters of Union Territory of J&K and Left Wing Extremism (LWE) affected States.
He will be in the position for a period of 1-year from the date of his taking charge.
He has served as Director-General of CRPF, Director of National Police Academy in Hyderabad and his most talked-about stint was as the chief of the Tamil Nadu police special task force that killed forest brigand Veerappan in 2004.
After his retirement from service and as DG, CRPF in 2012, Kumar was appointed as senior security advisor LWE in the Home Ministry then headed by Rajnath Singh.
Banking
8. NEFT transactions to be made 24×7 from December 16
The Reserve Bank of India announced round-the-clock transactions will be allowed 24×7 facility under the National Electronic Funds Transfer (NEFT) system on all days including weekends and holidays from December 16.
These transactions after the usual banking hours are set to be automated initiated using 'Straight Through Processing (STP)' modes by the banks.
The existing discipline for crediting the beneficiary's account or returning the transaction within 2 hours of settlement to the originating bank will also continue.
Member banks are also advised to initiate necessary action and ensure availability of all necessary infrastructural requirements at their end for providing seamless NEFT 24×7 facility to their customers.
Static/Current Takeaways Important For IBPS SO 2019:
RBI 25th Governor: Shaktikant Das, Headquarters: Mumbai, Founded: 1 April 1935, Kolkata.
Rank and Report
9. Aberdeen in A&N Islands declare best police station in country
Aberdeen Police station in the Andaman and Nicobar Islands ranks 1st in the list of the best-performing police stations in the country while dealing with a property offence, a crime against women and weaker sections.
Home Ministry released the list of ten best-performing Police stations in the country.
Balasinor police station in Gujarat secured the 2nd rank while and Ajk Burhanpur in Madhya Pradesh got the 3rd position.
The ranking of police stations came after Prime Minister Narendra Modi while addressing the DGPs conference in 2015 in Kutch of Gujarat, had directed that parameters should be laid down for grading police stations and assessing their performance based on feedback.
The ranking of top ten Police Stations out of over 15 thousand 500 Police Stations in the country was done through data analysis, direct observation and public feedback.
Obituaries
10. Bob Willis Former England cricket captain passes away
Former England captain Bob Willis passed away.
He captained England in 18 Tests and 29 one-day internationals before his retirement from all forms of cricket in 1984.
The fast bowler took 325 wickets in 90 Tests from 1971 to 1984, claiming a career-best 8-43 to help England to a famous win over Australia at Headingley in the 1981 Ashes.
Important Days
11. Armed Forces Flag Day: 7 December
Armed Forces Flag Day is observed on 7th of December every year across the country to honour the martyrs and Armed Forces personnel, who safeguard the motherland.
The day provides an opportunity to express gratitude to the nation towards forces guarding the borders and their families.
The fund collected on this day is used for the welfare of the serving personnel and ex-servicemen.
The day reminds that the welfare of the soldiers and their families is the responsibility of the entire nation.
12. International Civil Aviation Day: 7 December
The United Nations General Assembly officially recognized 7 December as International Civil Aviation Day globally.
International Civil Aviation Day was established in 1994 as part of ICAO's.
In 1996, pursuant to an ICAO initiative and with the assistance of the Canadian Government.
The theme of this year Civil Aviation Day is "75 Years of Connecting the World".
The purpose of International Civil Aviation Day is to help generate and reinforce worldwide awareness of the importance of international civil aviation to the social and economic development of States, and of the unique role of ICAO in helping States to cooperate and realize a truly global rapid transit network at the service of all mankind.
Miscellaneous
13. J&K govt approves Leave Travel Concession in favour of its employees
Jammu and Kashmir Government has approved the Leave Travel Concession (LTC) in favour of its employees.
The move is to benefit more than 3.5 lakh, regular government employees.
The rules as per the notification shall be deemed to have come into force from the date of 31st of October 2019 and had been entitled as Jammu & Kashmir Civil Services (Leave Travel Concession) Rules, 2019.
Static/Current Takeaways Important For IBPS SO 2019:
Lieutenant (Lt) Governors of Jammu and Kashmir (J&K): Girish Chandra Murmu.
14. Ripu Daman Bevli as "Plogging Ambassador of India" on 50th Fit India Plogging Run
Ripu Daman Bevli was appointed as Plogging Ambassador of India by Kiren Rijiju, Minister of State for Youth Affairs and Sports (MYAS) on the 50th Fit India Plogging Run held in Delhi's Jawaharlal Nehru Stadium.
The minister also launched the Plogging Ambassador Mission to nominate Indians who have been running and cleaning their cities, towns or districts as Plogging Ambassadors of their region.
Plog run is a unique way of picking up garbage while jogging, it was added to the Fit India Movement as an initiative to combine fitness with cleanliness like combining the Fit India Movement and Swachh Bharat Abhiyan.
Learn Current Affairs with ADDA247 Youtube Channel. Check out the video below.
You may also like to Read:
   All the Best BA'ians for IBPS Clerk Prelims 2019 !!