Daily GK updates are incorporated with the important news that made the current affairs headlines for banking or other competitive exams. Daily GK Update is the complete bag of the important news that held all day long. One should have complete knowledge about the banking terms, current affairs news, etc. So, here is the GK update of 05th March 2020 to help you prepare the Current affairs part. After reading this section, you can successfully attempt Current Affairs Quiz.

National News
1. Cabinet approves merger of 10 PSBs into 4 from 1st April 2020
Union Cabinet has approved the merger of 10 PSBs into 4 from 1st April 2020. As per the Union Finance Minister Nirmala Sitharaman, the exercise of consolidation of 10 public sector banks (PSBs) into four is on course and the merger will come into effect from the new financial year 1st April 2020.
As per the plan, PSBs will be merged into:-
1. United Bank of India and Oriental Bank of Commerce will be merged with Punjab National Bank
2. Syndicate Bank will be merged with Canara Bank
3. Allahabad Bank will be amalgamated with Indian Bank
4. Andhra Bank and Corporation Bank will be consolidated with Union Bank of India
Important Takeaways for Upcoming Competitive Exams-
Headquarters of Punjab National Bank: New Delhi.
Chief Executive Officers of Punjab National Bank: SS Mallikarjuna Rao
Headquarters of Canara Bank: Bengaluru
Chief Executive Officers of Canara Bank: Lingam Venkat Prabhakar
Headquarters of Indian Bank: Chennai
Chief Executive Officers of Indian Bank: Padmaja Chunduru
Headquarters of Union Bank of India: Mumbai
Chief Executive Officers of Union Bank of India: Rajkiran Rai G
2. Workshop on efficient use of water by industries held in New Delhi
The National Water Mission organized the inaugural session of the workshop on "Increasing Water Use Efficiency in Industries" in New Delhi. The workshop was organized under the initiative "HarKaamDeshkeNaam". Emphasis on the adoption of the Corporate Water Responsibility (CWR) as part of the Corporate Social Responsibility (CSR) provisions was given during the workshop.
3. New Delhi hosts 35th edition of AAHAR, Food and Hospitality fair, began in 
New Delhi hosts the 35th edition of AAHAR – the Food and Hospitality fair which has been organized by India Trade Promotion Organisation (ITPO) with support of the Ministry of Food Processing Industries, Agriculture and Processed Food Products Development Authority and several apex industry associations. The fair will feature a wide range of products from over 750 participants from India and overseas.
Important takeaways for all competitive exams:
India Trade Promotion Organisation(ITPO) Chairman: LC Goyal.
India Trade Promotion Organisation(ITPO) Headquarters: New Delhi.
India Trade Promotion Organisation(ITPO) Formed: 1 April 1977.
International News
4. Luxembourg becomes 1st country to make public transport free
Luxembourg has become the 1st country in the world to make public transport free.  The 7th smallest country in Europe has abolished the fares for trains, trams and buses to have a better quality of mobility as well as keeping in mind the environmental issues. More than half of Luxembourg's greenhouse gas emissions come from transport.
Important takeaways for all competitive exams:
Prime Minister of Luxembourg: Xavier Bettel.
Capital of Luxembourg: Luxembourg City.
The currency of Luxembourg: Euro.
State News
5. Uttarakhand Govt announces Gairsain to be its summer capital
The state government of Uttarakhand has announced "Gairsain" to be its summer capital. Gairsain is a tehsil located in Chamoli district. The state Assembly of Uttarakhand is located in Dehradun while assembly sessions are also held in Gairsain. Garsain was always demanded by the statehood activists as the permanent capital of the state.
Important takeaways for all competitive exams:
Chief Minister of Uttarakhand : Trivendra Singh Rawat.
Governor of Uttarakhand: Baby Rani Maurya.
6. CM Yogi Adityanath inaugurates projects worth Rs 2821 cr in Noida
Uttar Pradesh Chief Minister Yogi Adityanath inaugurated and laid foundation stones for 23 development projects worth Rs 2,821 crore at Gautam Buddh Nagar in Noida. These projects includes India's biggest multi-level parking with space for 7,000 vehicles at estimated cost of Rs 500 crore, a government hospital, three power substations and many more.
Important takeaways for all competitive exams:
Anandiben Patel is the current Governor of Uttar Pradesh.
Appointments
7. Sunil Joshi becomes new chairman of BCCI's selection committee
The BCCI's Cricket Advisory Committee (CAC) has appointed Sunil Joshi as the new chairman of the national selection panel. The CAC comprising Madan Lal, RP Singh and Sulakshana Naik will review the panel's performance after one year and make recommendations accordingly.
Important takeaways for all competitive exams:
BCCI President: Sourav Ganguly; Headquarter of BCCI: Mumbai.
8. Sanjay Kumar Panda becomes India's next Ambassador to Turkey
The Ministry of External Affairs announced that the Senior diplomat Sanjay Kumar Panda will be India's Ambassador to Turkey. He will succeed Sanjay Bhattacharya. Sanjay Kumar Panda is a 1991 Indian Foreign Service officer, is presently Consul General, Consulate General of India, San Francisco.
Important takeaways for all competitive exams:
President of Turkey: Recep Tayyip Erdogan.
Capital of Turkey: Ankara; Currency of Turkey: Turkish lira.
9. Ajay Bhushan Pandey appointed as new Finance Secretary
The Appointments Committee of the Cabinet has appointed the current Revenue Secretary Ajay Bhushan Pandey as the new Finance Secretary. He will replace the current Finance Secretary Rajiv Kumar. Ajay Bhushan Pandey had earlier worked as the chief executive officer of Unique Identification Authority of India (UIDAI), the organization behind the Aadhaar.
Important takeaways for all competitive exams:
Union Minister of Finance: Nirmala Sitharaman.
Awards News
10. Environmental activist Jadav Payeng named Commonwealth Points of Light Award
Assam's Environmental activist Jadav Payeng has been named as the 128th Commonwealth Points of Light Award winner. Jadav Payeng, who is popularly known as the 'Forest Man of India' has been honoured by Queen Elizabeth II for his exceptional voluntary service to environmental conservation. He has worked for years to transform the sandbar into a home to animals and birds of varied species, named 'Molai forest' after him.
11. 61st annual Lalit Kala Akademi awards conferred by President Kovind
President Ram Nath Kovind conferred the 61st annual awards of the National Lalit Kala Akademi to 15 artists at the Rashtrapati Bhavan in New Delhi. The National Lalit Kala Akademi awards are conferred to recognize individuals for their outstanding work in the field of art.
Below is the complete list of winners of 61st annual National Lalit Kala Akademi Awards:
| S. No. | Award Winner | State |
| --- | --- | --- |
| 1 | Anoop Kumar Manzukhi Gopi | Thrissoor, Kerala |
| 2 | David Malakar | Kolkata, West Bengal |
| 3 | Devendra Kumar Khare | Vadodara, Gujarat |
| 4 | Dinesh Pandya | Mumbai, Maharashtra |
| 5 | Faruque Ahmed Halder | Kolkata, West Bengal |
| 6 | Hari Ram Kumbhawat | Jaipur, Rajasthan |
| 7 | Keshari Nandan Prasad | Jaipur, Rajasthan |
| 8 | Mohan Kumar T | Bengaluru, Karnataka |
| 9 | Ratan Krishna Saha | Mumbai, Maharashtra |
| 10 | Sagar Vasant Kamble | Mumbai, Maharashtra |
| 11 | Satwinder Kaur | New Delhi |
| 12 | Sunil Thiruvayur | Ernakulam, Kerala |
| 13 | Tejaswi Narayan Sonawane | Solapur, Maharashtra |
| 14 | Yashpal Singh | Delhi |
| 15 | Yashwant Singh | Delhi |
Defence News
12. Indian Army's International Seminar "Pragyan Conclave 2020" begins
The Indian Army's International Seminar "Pragyan Conclave 2020" has begin at Manekshaw Centre, New Delhi and has been organised by Centre for Land Warfare Studies (CLAWS). The seminar united the national and international experts to discuss the complex topic of 'Changing Characteristics of Land Warfare and its Impact on the Military'.
Sports News
13. Tasnim & Mansi wins bronze at BWF Yonex Dutch Junior International
Tasnim Mir and Mansi Singh of India has won the bronze medal each in the girls' singles Badminton event at the Yonex Dutch Junior International 2020, held in Haarlem, Netherlands. Korean shuttler So Yul Lee defeated Indian shuttler Tasnim Mir by 21-19, 22-10 in the semifinals. Indonesian shuttler Saifi Rizka Nurhidayah defeated Indian shuttler Mansi Singh in the semifinals with a score of 21-11 & 21-16.
Miscellaneous News
14. Student Health Card scheme for school children launched in J&K
A "Student Health Card" scheme has been launched in the Union Territory Jammu and Kashmir. The scheme aims to check the malnutrition in school going children and to ensure good health of every school going children. The "Student Health Card" scheme was launched during the programme which was organised by Directorate of Mid Day Meal, School Education Department in cooperation with the National Health Mission.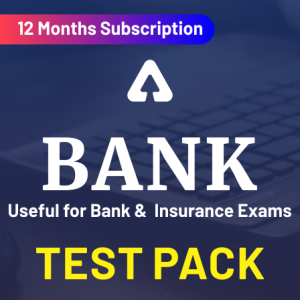 Watch video on Current Affairs of 05th March 2020:
Register here to get study materials and regular updates!!
All the Best BA'ians for RBI Assistant Mains!