Daily GK updates are incorporated with the important news that made the current affairs headlines for banking or other competitive exams. Daily GK Update is the complete bag of the important news that held all day long. One should have complete knowledge about the banking terms, current affairs news, etc. So, here is the GK update of 22 February 2020 to help you prepare the Current affairs part. After reading this section, you can successfully attempt Current Affairs Quiz.

National News
1. Gold reserves found by GSI in Sonbhadra district of Uttar Pradesh
The Geological Survey of India (GSI) has found gold reserves in Sonbhadra district of Uttar Pradesh. These reserves are estimated to be around 3000 tonnes which is almost five times of India's present gold reserves. The newly found reserves are valued at Rs 12 lakh crore.
International News
2. Language movement martyrs' day "Shaheed Dibash" observed in Bangladesh
"Shaheed Dibash" which is also known as 'Amar Ekushey' was observed on 21st of February in Bangladesh to commemorate and to pay tribute to the martyrs of language movement who lost their lives during Pakistani police firing on 21st of February 1952 in Dhaka.
3. Leo Varadkar resigns as Prime Minister of Ireland
Leo Varadkar resigns as Prime Minister of Ireland but chosed to staying on as interim leader while the country's three main parties battle out deadlocked coalition talks after an inconclusive election. He will continue to play the role until his successor has been appointed.
Important Takeaways for Upcoming Competitive Exams-
Dublin is the capital of Ireland.
Michael D Higgins is President of Ireland.
Official currency of Ireland- Euro
Appointments
4. Bhaskar Khulbe & Amarjeet Sinha have been appointed as Advisers to PM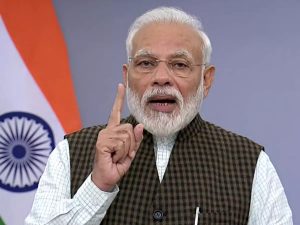 Retired Indian Administrative Service (IAS) officers Amarjeet Sinha and Bhaskar Khulbe have been appointed as the Advisers to Prime Minister Narendra Modi by the Appointments Committee of the Cabinet. The appointment of the retired administrative officers as the Advisers to Prime Minister will be on contractual basis.
Sports News
5. Ross Taylor becomes world's first cricketer to play 100 matches in all 3 formats
Ross Taylor has reached the landmark feat during the first international cricket match of India and New Zealand bilateral test series started at Basin Reserve in Wellington. He has become the first player in the cricketing world to play 100 matches in all the three formats of the game i.e. One Day International matches, T20 International matches and Test matches.
Science & Technology
6. "5G Hackathon" launched by Telecommunications Department
The '5G Hackathon' is lauched by the Department of Telecommunications (DoT) in association with the government of India, academia and industry stakeholders to shortlist India's focused cutting edge ideas that can be converted into workable 5G products and solutions.
Important Takeaways for Upcoming Competitive Exams-
The DoT is a department of the Ministry of Communications of the executive branch of the Government of India.
Dhotre Sanjay Shamrao is Minister of State for Communications, Electronics & Information Technology.
Miscellaneous News
7. 'Historical Gastronomica-The Indus Dining Experience' held at National Museum
The 'Historical Gastronomica – The Indus Dining Experience' exhibition was held at the National Museum in New Delhi which was jointly organized by the National Museum along with One Station Million Stories (OSMS). This is a unique exhibition based on India's ancient food history that goes back to over 5000 years ago.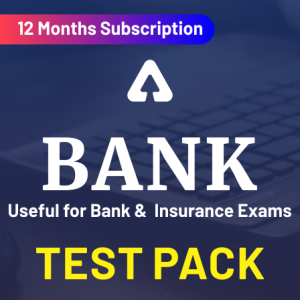 Watch video on Current Affairs of 22 February 2020:
Register here to get study materials and regular updates!!
All the Best BA'ians for SBI Clerk Prelims!