Daily GK updates are incorporated with the important news that made the current affairs headlines for banking or other competitive exams. Daily GK Update is the complete bag of the important news that held all day long. One should have complete knowledge about the banking terms, current affairs news, etc. So, here is the GK update of 26th March 2020 to help you prepare the Current affairs part. After reading this section, you can successfully attempt Current Affairs Quiz.

National News
1. FM Nirmala Sitharaman announced Economic relief package during Lockdown
Finance minister Nirmala Sitharaman has announced a mega relief package of 1.7 lakh crore rupees for the migrant workers and poor people affected by the lockdown amid COVID-19 pandemic. The scheme has been named Pradhan Mantri Garib Kalyan Scheme which will
 assist
the economically weaker sections to 
bridge over 
the added challenge of lockdown and job loss during the worldwide outbreak of coronavirus.
Click Here to read important takeaways from the speech of Finance Minister.
2. "Invest India Business Immunity Platform" launched by Invest India
India's national Investment Promotion & Facilitation Agency, the Invest India has launched "The Invest India Business Immunity Platform" to assist businesses and investors in getting real-time updates on India's active response to COVID-19. This platform tracks the regular developments with respect to the Coronavirus and aims to help businesses and investors by providing latest information on various initiatives launched by central and state government, facilitates access to special provisions, and answers and also resolves queries via emails as well as on WhatsApp.
Important takeaways for all competitive exams:
MD & CEO of Invest India: Deepak Bagla.
Union Minister for Commerce and Industry: Piyush Goyal.
Chairman & Managing Director of SIDBI: Mohammad Mustafa.
3. GoI bans export of anti-malarial drug Hydroxychloroquine
Government of India has banned the export of anti-malarial drug Hydroxychloroquine and the formulations
made up of 
it 
within the 
wake of COVID-19 outbreak. The government's decision aims to ensure sufficient availability
of drugs 
within the 
domestic market.
The utilization
of hydroxychloroquine has been recommended by the Indian Council of Medical Research for the treatment of healthcare workers who are handling suspected or confirmed coronavirus cases and also the asymptomatic household contacts of the lab-confirmed cases.
Important takeaways for all competitive exams:
Director-General of ICMR: Balram Bhargava.

Headquarters of ICMR: 

New Delhi.
4. OFB designates 285 beds to handle COVID-19 patients
Ordnance Factory Board (OFB) has designated 285 beds for isolation wards in handling Coronavirus cases. The OFB is also trying to produce personal protection equipment and face masks as per the order placed by HLL Lifecare Limited (HLL).
Important takeaways for all competitive exams:
Director-General & & Chairman of Ordnance Factories: Hari Mohan.
Headquarters of Ordnance Factory Board: Kolkata, West Bengal.
5. Health Ministry takes indelible ink from EC to stamp people for home quarantine
Election Commission of India has
permit the
use of indelible
ink 
on persons for stamping for home quarantine by health authorities 
insight
of COVID-19. The Health Ministry may standardise the mark 
and also the
location of the mark on the body where the mark
has got to 
be applied 
in the order that
it 
doesn't 
are available 
the way of conducting elections. The authorities shall 
even be 
instructed 
to make sure 
that the 
ink 
shall not be used for 
the other 
purpose. The concerned authorities 
are going to be 
instructed 
to not 
use the 
ink 
on any finger on the
left hand
of any person. T
he choice 
has been taken in
public
interest keeping 
in sight 
the demand from states to use an indelible marker on quarantined individuals.
Important takeaways for all competitive exams:
Chief Election Commissioner of India: Sunil Arora.
International News
6. IMF launches Tracker of Govt. Policies in Response to COVID-19
The International Monetary Fund has launched a "Tracker of Policies Governments are Taking in Response to COVID-19" which outlines the key economic responses taken by the government of various countries in order to contain the COVID-19 pandemic. The policy tracker brings into focus the discretionary measures that supplement existing social safety nets and insurance mechanisms. The policy tracker covers the responses on the basis of three pillars, namely: Fiscal; Monetary And Macro-Financial and Exchange Rate And Balance Of Payments.
Important takeaways for all competitive exams:
Managing Director of IMF: Kristalina Georgieva.
State News
7. Odisha government launches "Mo Jeeban" programme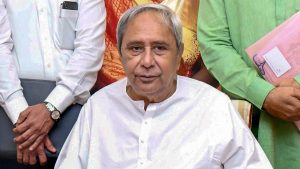 Odisha's Chief Minister Naveen Patnaik launched Mo Jeeban programme in Odisha for the containment of COVID-19 pandemic. Through Mo Jeeban programme, the chief minister of Odisha urged the people of the state to take a pledge to stay indoors. He also stated that if people will go outside their home, they may bring the coronavirus at home which will affect their family.
Important takeaways for all competitive exams:
Chief Minister of Odisha: Naveen Patnaik; Governor: Ganeshi Lal.
Obituaries News
8. "Asterix and Obelix" co-creator Albert Uderzo passes away
The co-creator of the "Asterix and Obelix" comics, Albert Uderzo passed away. He produced Asterix in 1959 along with the fellow Frenchman and writer Rene Goscinny. "Asterix and Obelix" entertained its audience over the past 60 years. "Asterix the Gaul" was the first Asterix book that was launched in 1961 and became an overnight sensation.
9. Veteran bollywood actress Nimmi passes away
Veteran star of 1950s and '60s Hindi movies Nimmi passed away. She was born as Nawab Banoo and was later known by by her screen name 'Nimmi'. She acted in the era of 1950s and '60s in various popular movies including 'Aan', 'Barsaat' and 'Deedar'. Her last movie was 'Love and God'.
10. Former Indian footballer Abdul Latif passes away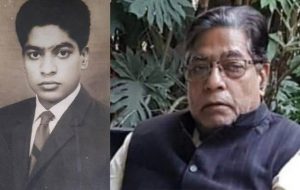 Former India footballer Abdul Latif passed away. He was a key member of the trophy-winning team at the 1970 Bangkok Asian Games. He has also represented India in Asia Cup Qualifier in 1968 in Myanmar and Merdeka Cup in 1969 in
Kuala Lumpur
. He represented Mohammedan Sporting from 1963-1967 and later took over as coach.
Books and Authors
11. A book titled "Missing in Action: The Prisoners Who Never Came Back" launched
Chander Suta Dogra has launched a book titled "Missing in Action: The Prisoners Who Never Came Back". The book is published by Harpercollins and addresses the missing Indian soldiers during the mission of 1965 & 1971 Indo- Pak wars. The book also attempts to find out what happened to them, hoping to open up a debate on how soldiers are often used as pawns by governments.
Miscellaneous News
12. Microsoft & US CDC tie-up to create AI bot 'Clara'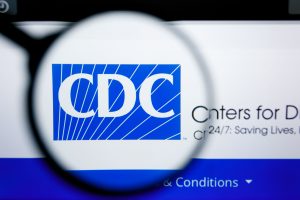 The U.S. Centers for Disease Control and Prevention (CDC) has introduced an AI bot called 'Clara' to help people in assessing the potential symptoms of COVID-19. The CDC has partnered up with CDC Foundation and Microsoft Azure's Healthcare Bot service to create Clara. According to Microsoft, the bot that can quickly assess the symptoms and risk factors for people worried about infection, provide information and suggest the next course of action.
Important takeaways for all competitive exams:
Chief Executive Officer of Microsoft: Satya Nadella.
Microsoft Founded: April 4, 1975; Headquarters of Microsoft: Washington, United States.
13. AIIMS to launch Tele-Consultation facility
All India Institute of Medical Sciences, New Delhi will start Tele-Consultation facility for the non-Covid19 patients. The decision to start Tele-Consultation facility has been taken by AIIMS for its follow-up patients. Those patients whose appointments are now cancelled due to lockdown as well as the chronic patients can consult doctors via this facility.
Important takeaways for all competitive exams:
Director of All India Institute Of Medical Sciences, New Delhi: Dr Randeep Guleria.
14. NBT launches initiative #StayHomeIndiaWithBooks
The National Book Trust, India has launched an initiative #StayHomeIndiaWithBooks to encourage people to read books during their stay at home. This initiative has been launched as a preventive measure to contain the spread of Covid-19. Through this initiative, NBT is providing people its select and best selling titles for FREE Download. These books are available in various languages including Hindi, English, Odia, Marathi, Bodo, Nepali etc covering various genres such as fiction, biography, popular science and many more.
Important takeaways for all competitive exams:
Chairman of National Book Trust: Govind Prasad Sharma; Established: 1957.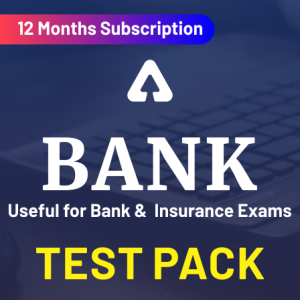 Watch Current Affairs Video of 26th March 2020:
Register here to get study materials and regular updates!!
All the Best BA'ians for RBI Assistant Mains!