Daily GK updates are incorporated with the important news that made the current affairs headlines for banking or other competitive exams. Daily GK Update is the complete bag of the important news that held all day long. One should have complete knowledge about the banking terms, current affairs news, etc. So, here is the GK update of 27th March 2020 to help you prepare the Current affairs part. After reading this section, you can successfully attempt Current Affairs Quiz.
National News
1. Finance Minister announces relief package under Pradhan Mantri Garib Kalyan Yojana
The Union Finance & Corporate Affairs Minister Niramla Sitharaman has announced the relief package under Pradhan Mantri Garib Kalyan Yojana. The new relief package under Pradhan Mantri Garib Kalyan Yojana has been launched for the poor to help them fight the battle against Corona Virus pandemic.
Click Here to read about the key takeways of relief package under the Pradhan Mantri Garib Kalyan Yojana.
Important takeaways for all competitive exams:
Minister of State in the Ministry of Finance and the Ministry of Corporate Affairs: Anurag Singh Thakur.
2. MHA issues SOPs to maintain supply of Essential Goods
The Union Ministry for Home Affairs (MHA) has issued the Standard Operating Procedure (SOPs) to maintain the supply of essential goods in order to relieve the difficulties faced by people during the 21-day nationwide lockdown to fight against the Coronavirus outbreak. The SOPs proposes to let e-commerce remain operational during the 21-day nationwide lockdown and to encourage the home delivery of essential goods while keeping in mind the practice of social distancing. It also aims to allow the employees or persons engaged in the supply chain to commute on the basis of e-pass or any other certification issued by the concerned local authorities.
Important takeaways for all competitive exams:
Union Minister of Home Affairs: Amit Shah.
3. CII sets up "CII COVID Rehabilitation and Relief Fund"
The Confederation of Indian Industry (CII) has set up a CII COVID Rehabilitation and Relief Fund (CRR) for Micro, Small and Medium Enterprises (MSME) to tackle Covid-19. The fund will assist small enterprises or MSME in rehabilitation and is expected to curtail the impact of Coronavirus on the MSME sector. CII will also request to all its members to contribute an amount from their Corporate social responsibility (CSR) allocation for the CII COVID Rehabilitation and Relief Fund (CRR).
Important takeaways for all competitive exams:
President of Confederation of Indian Industry: Vikram S. Kirloskar.
4. DST sets up COVID-19 task force for mapping of technologies
Department of Science and Technology has set up a COVID-19 Task Force for mapping of technologies from Research and Development labs, academic institutions, start-ups and Micro, Small and Medium Enterprises. It aims to fund nearly market-ready solutions in the area of diagnostics, testing, health care delivery solutions, equipment supplies. These solutions include masks and other protective gear, sanitizers, affordable kits for screening, ventilators and oxygenators among others.
Important takeaways for all competitive exams:
Union Minister of Science and Technology: Harsh Vardhan.
Headquarters of Department of Science and Technology: 

New Delhi.

Department of Science and Technology founded:

May 1971.
International News
5. US launches advanced high frequency satellite for military communication
The United States Space Force has launched an Advanced Extremely High-Frequency satellite (AEHF-6) for its military communications. With the launch, the United States has begun its first National Security Mission. The Lock Heed Martin AEHF-6 (Advanced Extremely High Frequency) satellite was launched on the Atlas V551 rocket from Cape Canaveral, Florida to provide global protected communications. The Space Force was recently set up by President Trump to identify and develop new space defence technologies.
Important takeaways for all competitive exams:
The Trump administration established the US Space Force as a separate military branch in December 2019. 
Gen. John "Jay" Raymond is the Space Force's first chief of space operations.
State News
6. India's largest COVID-19 hospitals to be set up in Odisha
Odisha government will set up two of the largest Covid-19 hospitals having a combined capacity of 1,000 beds. With this, Odisha will be the first state in the country to set up such a large-scale hospital exclusively to treat Covid-19 patients. The state government signed two tripartite agreements with Kalinga Institute of Medical Sciences and SUM Hospital to set up the state-level hospitals in Bhubaneswar for treatment of Covid-19 patients.
Important takeaways for all competitive exams:
Chief Minister of Odisha: Naveen Patnaik; Governor: Ganeshi Lal.
7. Indore deploy drones to sanitize city against COVID-19 scare
Indore has deployed drones to sanitize city areas against the coronavirus scare and has become the 1st city in India to use drones to sanitize the city. The Indore Municipal Corporation has hired two drones for that purpose. It is a first-of-its-kind attempt with which crowded areas are being sanitized with the help of drones. Vegetables markets and streets of the Indore are being sprayed with sodium hypochlorite and bio-clean. These drones take off with 16 litres of chemicals in each flight and return after 30 minutes having sprayed chemicals in an area spanning 8-10 km.
Important takeaways for all competitive exams:
Capital of Madhya Pradesh: Bhopal.
Chief Minister of Madhya Pradesh: Shivraj Singh Chouhan.
Governor of Madhya Pradesh: Lal Ji Tandon.
Banking & Economy News
8. RBI's 7th Bi-monthly Monetary Policy Statement for 2019-20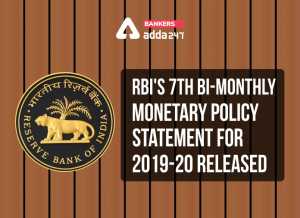 In view of the COVID-19 pandemic, the Reserve Bank of India's Monetary Policy Committee (MPC) decided to advance the Bi-monthly Monetary Policy meet which was scheduled to be held on 31st March 2020 and the announcement was meant to be made on 3rd April. The key decisions are: The repo rate under the liquidity adjustment facility (LAF) has been reduced by 75 basis points to 4.40%. The reverse repo rate under the LAF has been reduced by 90 basis to 4.00%. The marginal standing facility (MSF) rate and the Bank Rate have been reduced to 4.65%.
9. Jana SFB rolls out UPI QR-based loan instalment payment facility
Jana Small Finance Bank has rolled out a Unified Payments Interface (UPI) QR-based loan installment payment facility along with National Payment Corporation of India (NPCI) for its customers. Initially the facility will be only available to over 40 lakh customers of the Jana Small Finance Bank and will enable the customers of the small finance bank to generate UPI QR code for their loan account as well as to make instalment payments instantly with the help of any of the UPI applications.
Important takeaways for all competitive exams:
Managing Director and CEO of Jana SFB: Ajay Kanwal.
MD & CEO of National Payments Corporation of India: Dilip Asbe.
Awards News
10. Zoya Akhtar honoured with IIFTC Tourism Impact Award 2020
Indian filmmaker Zoya Akhtar has been honoured with IIFTC Tourism Impact Award 2020 for her outstanding contribution to world tourism through her cinema. The 8th India International Film Tourism Conclave (IIFTC) was held in Mumbai, Maharashtra.
Sports News
11. Shilpa Shetty partners with "Fit India Movement"
The Government of India's flagship fitness movement "Fit India" has teamed up with Bollywood actress and fitness icon Shilpa Shetty Kundra. The tie-up will provide free access of the Shilpa Shetty Kundra's premium 21-Day Weight Loss Programme during the 21-day lockdown owing to Covid-19 pandemic. The free of cost access of the 21-Day Weight Loss Programme will be available for the Indian as well as global audience via Shilpa Shetty App (SS App).
Important takeaways for all competitive exams:
Ministers of State (I/C) of Youth Affairs and Sports: Kiren Rijiju.
Important Days
12. World Theatre Day observed globally on 27 March
World Theatre Day is observed globally on 27th March every year. This day is a celebration for those who can see the value and importance of the art form "theatre", and acts as a wake-up-call for governments, politicians and institutions which have not yet recognised its value to the people and to the individual and have not yet realised its potential for economic growth.
Obituaries News
13. Brahmakumaris chief Rajyogini Dadi Janki passes away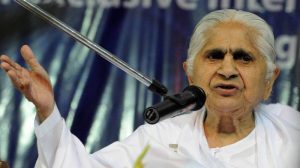 The chief of Brahmakumaris Sansthan, Rajyogini Dadi Janki passed away. She was the chief of world's largest spiritual organisation run by women. She served society with diligence and worked towards the empowerment of women. The Government of India appointed her the brand ambassador of Swachh Bharat Abhiyan for her works in the field of maintaining cleanliness.
14. Renowned Artist and architect Satish Gujral passes away
Padma Vibhushan award winning artist, architect, sculptor and writer Satish Gujral passed away. He was awarded with India's second-highest civilian honour i.e. the Padma Vibhushan in 1999. He designed the Belgium Embassy in New Delhi. His renowned works also include the alphabet mural on the outside wall of the Delhi High Court.
15. Renowned chef Floyd Cardoz passes away due to coronavirus
Indian-born international chef Floyd Cardoz passed away due to Covid-19 in the USA. Cardoz was the co-owner of Hunger Inc, which runs three restaurants in Mumbai – Bombay Canteen, O'Pedro and Bombay Sweet Shop. He was the moving force behind several restaurants in New York and Mumbai, the star of the TV show, "Top Chef Masters" and the author of two books, "One Spice, Two Spice" and "Flavorwalla."
16. Veteran photographer & Padma Shri awardee Nemai Ghosh passes away
Veteran photographer & Padma Shri awardee Nemai Ghosh passed away. He was known for working with director Satyajit Ray as a still photographer who captured the director, framing actors over 2 decades. He debuted with "Goopy Gyne Bagha Byne" (1969). He also wrote books like, "Dramatic Moments: Photographs and Memories of Calcutta Theatre from the Sixties to the Nineties" & "Manik Da: Memoirs of Satyajit Ray" among others.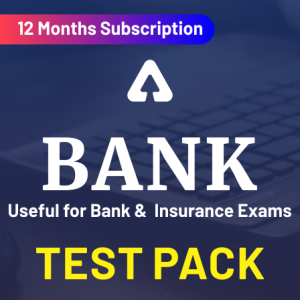 Watch Current Affairs Video of 27th March 2020:
Register here to get study materials and regular updates!!
All the Best BA'ians for RBI Assistant Mains!