Daily GK updates are incorporated with the important news that made the current affairs headlines for banking or other competitive exams. Daily GK Update is the complete bag of the important news that held all day long. One should have complete knowledge about the banking terms, current affairs news, etc. So, here is the GK update of 28th March 2020 to help you prepare the Current affairs part. After reading this section, you can successfully attempt Current Affairs Quiz.

National News
1. IIT-Gandhinagar launches "Project Isaac" for students during Corona lockdown
The Indian Institute of Technology, Gandhinagar (IITGN) has launched 'Project Isaac' to engage students in creative projects during the COVID-19 lockdown. The project aims to enhance the student's skills while they are confined in their homes.
Important takeaways for all competitive exams:
Director of IIT-Gandhinagar: Prof Sudhir Jain.

IIT-Gandhinagar founded:

2008.
International News
2. UN launches Global Humanitarian Response Plan to fight COVID-19
United Nations Secretary-General António Guterres launched a $2 billion coordinated global humanitarian response plan to fight COVID-19 in 51 countries across South America, Africa, the Middle East and Asia. UN Secretary-General has warned that the pandemic is threatening the entire human race and all of us must fight back.
Important takeaways for all competitive exams:
24th October has been celebrated as United Nations Day since 1948.
The United Nations is headquartered in New York City, United States.
State News
3. Jaipur's Sawai Man Singh hospital tests serving robot
The Sawai Man Singh (SMS) Government Hospital in Jaipur is conducting the series of trials on a humanoid robot to provide services to the COVID-19 patients. It is aimed to keep the doctors and nursing staff at a safe distance to protect them against the dreaded coronavirus. It has been designed with a tray that can be used for carrying medicines, food and other objects to the assigned patients.
Important takeaways for all competitive exams:
CM of Rajasthan: Ashok Gehlot.
Capital of Rajasthan: Jaipur.
Governor of Rajasthan: Kalraj Mishra.
4. Goa becomes the 1st state to launch assessment tool for COVID-19
Goa becomes the first Indian state to launch a self-assessment tool for COVID-19. The self-assessment tool called Test Yourself Goa. This tool helps people identify if they are infected by the virus without visiting a doctor or hospital. The Goa government has partnered with Innovaccer, a US-based healthcare data analytics company that developed the self-assessment platform.
Important takeaways for all competitive exams:
Capital of Goa: Panaji
Chief Minister of Goa: Pramod Sawant
Governor of Goa: Satya Pal Malik
Banking & Economy News
5. Moody's cuts India's GDP growth to 2.5% in 2020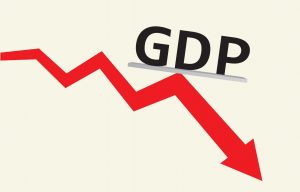 Moody's Investors Service reduced India's GDP growth in 2020 to 2.5 per cent from the earlier estimate of 5.3 per cent. The Coronavirus pandemic will cause unprecedented shock to the global economy.
Important takeaways for all competitive exams:
Moody's Corporation is an American business and financial services company.
The Headquarters of Moody's is in New York, USA.
6. CRISIL cuts India's GDP growth forecast to 3.5% for FY2021
CRISIL has reduced India's gross domestic product (GDP) growth forecast for fiscal 2021 to 3.5 per cent from 5.2 per cent expected earlier. The cut is due to the coronavirus pandemic. The pandemic in India and the consequent lockdown for 21 days pose a material risk to our India economic outlook. The slump in growth will be concentrated in the first half of the next fiscal, while the second half should see a mild recovery.
Important takeaways for all competitive exams:
CEO of Crisil: 

Ashu Suyash.

Crisil Chief Economist: Dharmakirti Joshi.

Headquarters of Crisil: 

Mumbai.
Appointments
7. SK Gupta and KM Prasad becomes new members of CBDT board
The Appointment Committee of the Cabinet approved the appointment of two Indian Revenue Service (IRS) officers Krishan Mohan Prasad and Satish Kumar Gupta as members of the Central Board of Direct Taxes (CBDT) Board.
Important takeaways for all competitive exams:
Chairperson of CBDT: Pramod Chandra Mody.
Defence
8. Indian army Chief starts 'Operation Namaste' to combat COVID-19
Army Chief Gen Manoj Mukund Naravane has launched 'Operation Namaste' to extend assistance to the govt in containing the spread of coronavirus and insulate the force from the pandemic. Under the operation, the army will help the Government of India fight against the deadly disease.
Important takeaways for all competitive exams:
28th Chief of Army Staff: General Manoj Mukund Naravane.
The motto of Indian Army: "Service Before Self".
Headquarters of Indian Army: New Delhi.
Miscellaneous
9. Abbott Labs launches 5-minute coronavirus test
Abbott Laboratories, United States is unveiling a coronavirus test which will tell if someone is infected within 5 minutes. This test is so small and portable it is often utilized in almost any health-care setting. The test starts with taking a swab from the nose or the rear of the throat, then mixing it with a chemical solution that breaks open the virus and releases its RNA. The mixture is inserted into an ID Now system, a small box weighing slightly below 7 pounds that has the technology to spot and amplify select sequences of the coronavirus genome and ignore contamination from other viruses.
Important takeaways for all competitive exams:
Headquarters of Abbott Laboratories:

Chicago, Illino
10. NTPC concludes acquisition of govt's stake in THDC & NEEPCO
National Thermal Power Corporation Limited (NTPC) concluded the acquisition of Centre's entire stake in two hydropower generating firms, Tehri Hydro Power Complex (THDC) India and North Eastern Electric Power Corporation (NEEPCO), at Rs 11,500 crore. Under the deal, NTPC acquired the latter's 74.496 % equity stake in THDC India Ltd (THDCIL) for Rs 7,500 crore & its 100% equity in North-Eastern Electric Power Corporation Limited (NEEPC) for Rs 4,000 crore respectively.
Important takeaways for all competitive exams:
Headquarters of NTPC: New Delhi.
Chairman & MD of NTPC: Gurdeep Singh.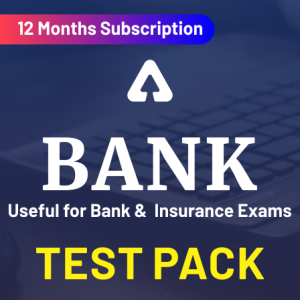 Watch Current Affairs Video of 28th March 2020:
Register here to get study materials and regular updates!!
All the Best BA'ians for RBI Assistant Mains!