The General Awareness section constitutes a major part of a competitive examination and needs your undivided attention. The questions which are asked in the exam are generally framed on National News, International News, State News, Sports, Awards, Summits, Schemes, Books & Authors, Ranks & Reports, Important Days, Economy, Defence, Science & Technology etc. To excel in this section of the competitive examinations you are required to cover the above area.

To complement your preparation for General Awareness section of the upcoming exams like SBI Clerk Mains and RBI Assistant Mains we are providing you General Awareness Quiz of 02nd June 2020 covering the following topics: Karnataka, Israel, Earth Day, Huawei, City Union Bank, Rajasthan.
Q1. Union Health Ministry starts an interactive platform 'COVID India Seva' to address citizens queries on coronavirus. Who among the following is the present Union Health Minister?
(a) Piyush Goyal
(b) Prakash Javadekar
(c) Subrahmanyam Jaishankar
(d) Harsh Vardhan
(e) Arjun Munda
Q2. The Lebanese parliament has passed the legislation to legalize the cannabis cultivation for medical and industrial purposes. Name the present Prime Minister of Lebanon.
(a) Najib Mikati
(b) Fouad Siniora
(c) Saad Hariri
(d) Hassan Diab
(e) Tammam Salam
Q3. The state government of Rajasthan has partnered with healthcare startup MedCords to launch 'Aayu & Sehat Sathi app to fight against COVID-19. Who among the following is the present governor of Rajasthan?
(a) Lal Ji Tandon
(b) Kalraj Mishra
(c) Banwarilal Purohit
(d) Ganga Prasad
(e) Ganeshi Lal
Q4. The government of Gujarat has given the approval of the third edition of his government's 'Sujalam Sufalam Jal Sanchay Abhiyan' amid Coronavirus lockdown. The Sardar Sarovar Dam is a gravity dam on the __________ near Navagam, Gujarat.
(a) Dhadhar River
(b) Mahi River
(c) Narmada River
(d) Sabarmati River
(e) Tapi River
Q5. The Administration of Pathanamthitta district in Kerala has launched a vehicle called 'Tiranga' (Total India Remote Analysis Nirogya Abhiyaan) for rapid screening of COVID-19 symptoms. Who among the following is the present chief minister of Kerala?
(a) K Chandrasekhar Rao
(b) B. S. Yediyurappa
(c) YS Jagan Mohan Reddy
(d) Pinarayi Vijayan
(e) Thiru Edappadi K. Palaniswami
Solutions
S1. Ans.(d)
Sol. Dr. Harsh Vardhan is an Indian Otorhinolaryngologist and incumbent minister at the Ministry of Science and Technology, Ministry of Health and Family Welfare and Ministry of Earth Sciences.
S2. Ans.(d)
Sol. Hassan Diab is a Lebanese politician, engineer, and academic who has been serving as the Prime Minister of Lebanon since 21 January 2020.
S3. Ans.(b)
Sol. Kalraj Mishra is an Indian politician and the Governor of Rajasthan.
S4. Ans.(c)
Sol. The Sardar Sarovar Dam is a gravity dam on the Narmada river near Navagam, Gujarat.
S5. Ans.(d)
Sol. Pinarayi Vijayan is an Indian politician who is the current Chief Minister of Kerala, serving since 25 May 2016.
To attempt the complete quiz refer to the links given below:
You may also like to read: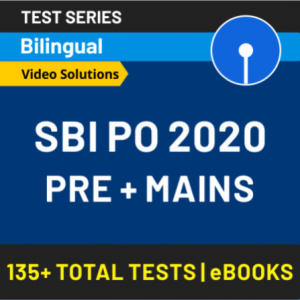 Watch the Weekly Current Affairs Show of 02nd June 2020:
Visit Achieversadda.com and participate in discussions with other aspirants and achievers. Get answers to your queries and connect with others on Achieversadda.com