Government sector exams are extremely popular in India. Every year lakhs of candidates register for them. Because cracking this exam means getting a well-paying job in a reputed sector. Obviously, the exams are very competitive one has to prepare for these exams with dedication and intense focus. And your preparation will be complete once you take a Mock Test, but always remember that only a mock test is not sufficient "Only Right Preparation Can Get You Select in Government Jobs."  A mock test should be a focus area for the exam. This is because one has to answer a large number of questions in a short amount of time. Solving mock tests and staying updated with the type of questions asked in the banking exams. In this post, we are going to discuss the importance of mock tests for banking exams and other exams and which mock test is better for your preparation.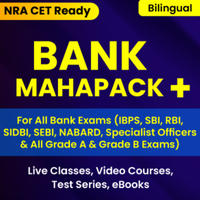 Importance of Adda Mahapacks
When students attempt a banking mock test of the Adda test series, they will know whether they are progressing over time this mock test help track progress.
By completing the mock tests, students can identify their strengths and weakness.
We provide you with the best mock test with all major exams covered in Adda mahapacks like SBI PO, SBI Clerk, IBPS Clerk, IBPS PO, IBPS RRB PO, IBPS RRB Clerk RBI Assistant, RBI Grade B, LIC AAO, LIC Assistant, etc.
Attempting the Adda mock test has two advantages. First, it gives the aspirants a good idea of their preparation level, allowing them to intensify their focus on weak areas of the exams. Second, it also provides ample practice in solving questions within the stipulated time.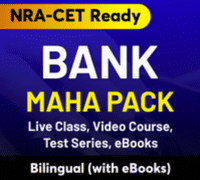 What Will You Will You In This Mahapcks
The Bank Maha Pack Plus includes Live Batches, Test Series, Video Lectures & eBooks for all the upcoming Public Sector Banks, Regulatory Banks & Insurance Exams including SBI PO, SO & Clerk, IBPS RRB PO, SO & Clerk, IBPS PO, SO & Clerk, RBI Grade-B and many more. New Live Batches for All the Major Banking Exams Launched Every Week!! Unlimited Live Classes & Recorded videos of all Live Classes.
Importance of Bank Mahapacks by Adda247 in Hindi