SBI Manager Salary 2022: State Bank of India offers its employees a handsome amount of salary that includes various perks & allowances. Recently SBI has released the SBI Manager recruitment notification, therefore candidates aspiring to work in this organization would be curious to know the SBI Manager salary and job profile, career growth, etc. So today in this post, we have provided the complete SBI Manager Salary 2022 along with the other details.
SBI Manager Salary 2022
SBI is the largest commercial bank in India, which offers a handsome amount of salary to its employee. Salary makes SBI Manager post very appealing for a lot of candidates. Here candidates can check detailed information about the SBI Manager Salary 2022, job profile, career growth, and perks & allowance.
SBI Manager Salary 2022:  Overview
Candidates can check the complete overview of SBI Manager Salary 2022 in the given table below.
SBI Manager Salary 2022:  Overview
Organization
State Bank of India
Exam name
SBI Manager Exam 2022
Post
SBI Manager
Vacancy
10
Notification Date
22nd November 2022
Application Date
22nd November 2022
Exam Date
Notified Soon
Official Website
www.sbi.co.in/careers
SBI Manager Salary 2022
Check This Post In Hindi
SBI Manager Salary 2022: Structure
SBI provides a decent salary to newly appointed employees. As per the official notification PDF, the applicable pay scale for SBI Manager (MMGS-III) is Rs. (63840-1990/5-73790-2220/2-78230).
SBI Manager Salary 2022: Job Profile
Projects-Digital Payments Manager
Responsible to develop new businesses and partnership opportunities.
Drive digital payments strategy in alignment with SBI's payments roadmap.
Conducting preliminary studies for revenue and cost assessment for the projects.
Ensuring compliance with the contract.
Monitoring, controlling and managing the scope of work, activities, and deliverables.
Stakeholder management for better coordination and interaction between all the stakeholders involved in the project-multiple departments in the Bank, Partners and Systems Integrators.
Planning of BOQ and manpower requirements.
Planning & scheduling the project implementation to ensure timely implementation of the Project
Products-Digital Payments/Cards Manager
Managing new partnerships/tie-ups/alliances for Debit and prepaid cards.
Raising demands with SBI's IT Centre for custom integration, rolling out new initiatives/features and their follow-up till rollout.
Introduction of additional digital payment options for Debit Cards/FTC/PPI on Smart City Projects, co-Branded Cards, SBIFAS Tag, Metro Projects, etc.
Managing Enterprise-wide Loyalty Rewards program, Bharat Bill Payment System, Cheque Deposit Kiosks, Parliament House Project, etc.
Nodal Department for compliance with RBI directives on Harmonization of TAT for failed transactions.
Products-Digital Platform Manager
Analyzing and evaluating the current business process of SBI Unipay and identifying areas of improvement.
Researching and reviewing updated business processes and new IT advancements to make systems more customer friendly and usable. Coordinating, monitoring and follow-up on IT projects related to Biller integration as well as product advancement.
Creative innovative initiatives and campaigns.
SBI Manager Salary 2022: Perks & Allowances
Along with the salary, SBI Managers are eligible for various perks & allowances as per the rules from time to time. SBI Manager perks & allowances are provided below.
Dearness allowance
House rent allowance
City compensatory allowance
Contributory Pension Fund
PF
Medical Facility
LFC
Transport allowance
Other perquisites etc.(as per rules in force from time to time)
SBI Manager Salary 2022: Career Growth
Manager in the State Bank of India has ample opportunities to grow through internal interview and promotional exam which is held at regular intervals. SBI offers wonderful career growth to its employees. Apart from the salary candidates are having good career prospects as SBI Managers.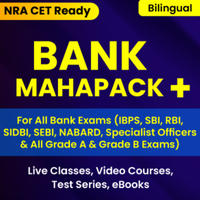 FAQs: SBI Manager Salary 2022
Q1. What is the Basic Pay of SBI Manager Salary 2022?
Ans. The basic pay of SBI Manager Salary 2022 is Rs. 63840/-.
Q2. What are the perks and allowances given to SBI Managers?
Ans. The perk and allowances which are provided to SBI Managers are provided in the given article above.