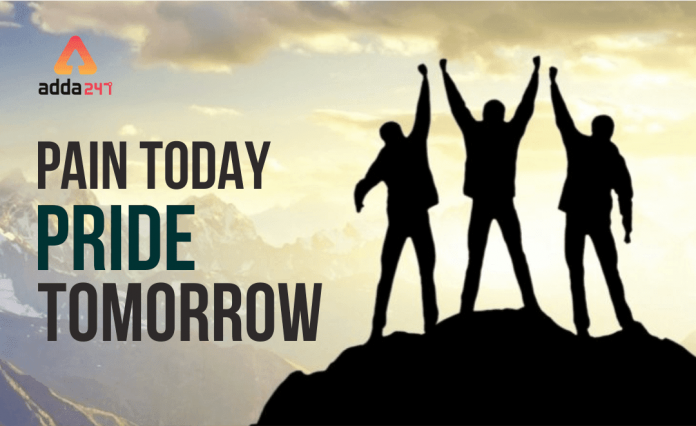 Everyone wants to have a better future but a few of them have the courage to go through the hardship it takes to become successful. It is not easy to get a sense of accomplishment or pride in one go. This takes a long time.
The struggle you will go through today to achieve your goal will only help you in framing a better future
. Successful people are the ones who have aced through all the pain and suffering. We humans are so comfort-loving that we rarely go out of our comfort zone. Those who never mind going out of the comfort zone are the ones who succeed.
You must be thinking about which kind of pain we are talking about?
When we set a goal and put it in practice, it sounds easy but when we start working on it, the situation goes different. Working on a definite goal is not an easy task as hurdles, failures, etc can demoralize your journey. Your goal demands to disconnect yourself from people or friends as they can distract you. Your old habits of not utilizing every minute can also cost you. There may be times when you are supposed to tackle the situation which you never wanted to face. You have to fight with your weaknesses and situations all alone to get the desired results. 
The pain is an opportunity to resurrect our true selves
Life gives chances to everyone accompanied by hardships. Grabbing and understanding that chance is your choice. Whether you can choose to lead a normal life or you can choose the road which is less traveled i.e. the road of pain and suffering to achieve a definite goal is going to frame your future. If you are ready to win than no matter what comes in your way do not stop. Try to be unstoppable. Defeat your fears and chase your dreams. When you will start accepting your failure and suffering as a part of your life to gain your dream, you will win. The journey of hardship makes you stronger to deal with every situation. You can change your destiny with this pain and hardship.
Be proud of your pain, for you are stronger than those with none
So what are you waiting for? Don't let your fear and comfort zone stop you from tasting pain and success. Because when you will look back either you will have a story to tell or a regret to bear. Choice is yours !! Be fearless. Be courageous.