Here is the daily GK update of 03rd May 2020 covering the following news headlines: Ingenuity, RV Smith, K S Nisar Ahmed.
Daily GK updates are incorporated with the important news that made the current affairs headlines for banking or other competitive exams. Daily GK Update is the complete bag of the important news that held all day long. One should have complete knowledge about the banking terms, current affairs news, etc. So, here is the GK update of 03rd May 2020 to help you prepare the Current affairs part. After reading this section, you can successfully attempt Current Affairs Quiz.

Important Days
1. World Press Freedom Day observed globally on 3rd May
World Press Freedom Day is observed globally on 3 May every year to pay tribute to journalists who have lost their lives. It is also known as World Press Day. The journalists risk their lives at times or may even have to face tough situations in order to bring the news from different corners of the world in front of the public. The theme of World Press Freedom Day 2020: "Journalism without Fear or Favour".
Important takeaways for all competitive exams:
Secretary-General of the United Nations: Antonio Guterres.
The United Nations (UN) is an organization between countries established on 24 October 1945 to promote international cooperation.
Science & Technology
2. Vaneeza Rupani names NASA's 1st Mars Helicopter "Ingenuity"
Indian-origin girl, Vaneeza Rupani has been honoured by NASA for naming its 1st Mars helicopter 'Ingenuity'. She submitted her essay in "Name the Rover" contest held by NASA. She suggested the name 'INGENUITY' for the helicopter, which was liked as well as accepted by NASA. NASA has earlier announced that its next rover to Mars would be named Perseverance. Perseverance and Ingenuity are scheduled to launch in July 2020 and land in February 2021 at the Mars.
Important takeaways for all competitive exams:
The administrator of the National Aeronautics and Space Administration (NASA): Jim Bridenstine.
Headquarters of NASA: Washington D.C., United States.
Obituaries News
3. Padma Shri awardee & Renowned poet K S Nisar Ahmed passes away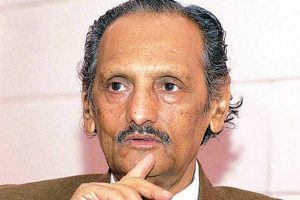 Padma Shri awardee & Renowned Kannada poet KS Nisar Ahmed passed away. He was also known as "Nityotsava Kavi". He was awarded the Pampa Award (the highest literary award in Karnataka) in 2017. He also a recipient of the Rajyotsava award in 1981 and Padma Shri in 2008.
4. Eminent historian & author RV Smith passes Away
Eminent historian, author and columnist Ronald Vivian Smith passed away. He has authored a dozen books, mostly on the National Capital such as 'Delhi: Unknown Tales of a City' and 'The Delhi that No-one Knows'. The 'True Chronicler of Delhi' was the recipient of the Canon Holland Prize and the Rotary Award for general knowledge and journalism award (1997-98) from the Michael Madhusudan Academy.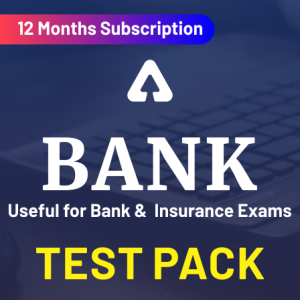 Watch Video Current Affairs show of 3rd and 4th May 2020
Register here to get study materials and regular updates!!
All the Best BA'ians for RBI Assistant Mains!